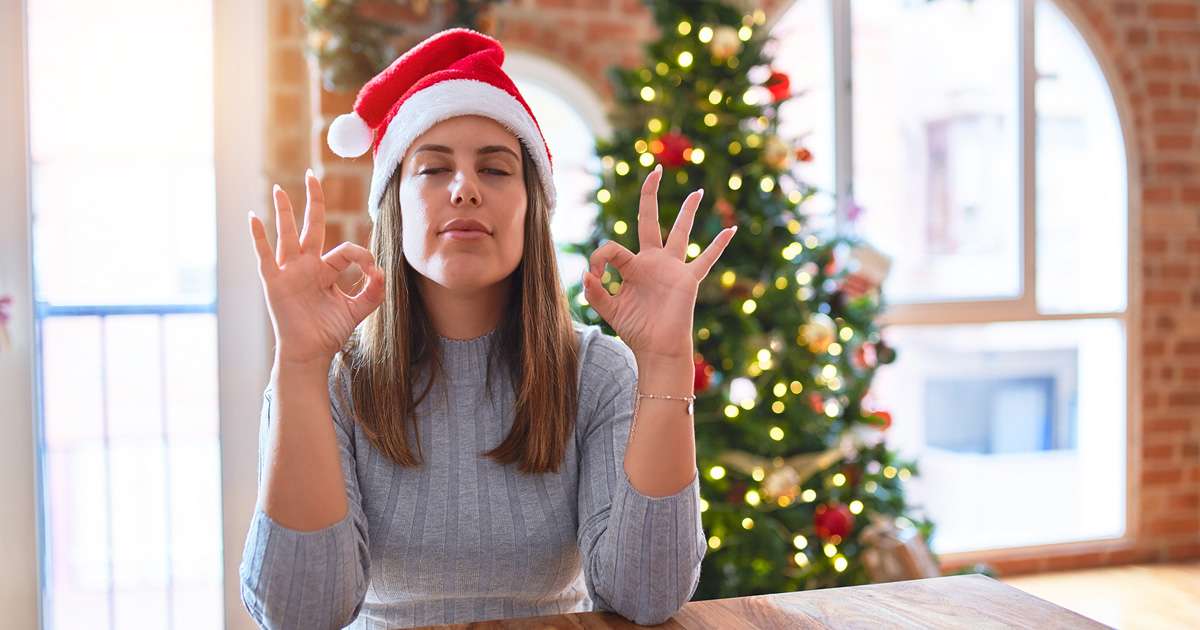 The festive season is such a wonderful time for family bonding, relaxing and spoiling everyone; but preparing for the big day can also be incredibly stressful, in particular for single mums.
Unrealistic present wish lists from the kids, financial strains, potential clashes with your ex, a never-ending to-do list, relatives about to descend, and pressure to put on an amazing spread – it's no wonder the thought of Christmas has some single mums running for the hills.
It doesn't have to be this way though. With a clear mindset, taking a step back and giving everyone the opportunity to be involved; you and the kids can experience the true joy and meaning of Christmas (without having a meltdown in the process).
Psychotherapist and relationships expert, Melissa Ferrari, has these simple tips for single mums wanting a smooth ride into the festive season that will also help make this Christmas an unforgettable one (even without a partner).
How to avoid a meltdown this Christmas
Everyone has a say
The first thing to do is involve the kids and any other family members (such as your own mother or siblings) in setting expectations and voicing personal requests about what will be happening at Christmas. Make it fun and give everyone a chance to put their favourite activity or dish on the agenda. Melissa says:
"By directly engaging everyone in the Christmas decision making process, it helps them to feel more excited, included and responsible."
Allocate Christmas tasks
Why should mum be left with doing everything? When you're doing your family planning for the big day, also write down the tasks and then allocate people to each one. Not only will it make it more fair, but children really thrive with being given ownership over activities – you could even create a crafty 'Christmas Countdown Calendar' with date deadlines and festive artwork. Christmas should be a team effort that you can all be proud of.
The gift of giving
These days it's very easy for children to get carried away with the thought of presents and what they're going to get (shopping mall Santas don't help). However, Christmas can also be an opportunity to teach children the important value of giving. Melissa suggests:
"There are many ways for children to give back at Christmas. Take them with you to a volunteer shelter, give presents to those less fortunate, make gifts for ill children, or donate some of their existing toys to charity. It will go a long way with helping them learn appreciation and compassion for others."
Say no
Don't be afraid to say no to your child's demands or requests around Christmas time. In most instances they don't need it and by saying no you'll teach them acceptance.
How to have a calm and happy Christmas (cont.)
Acknowledgement
Praise everyone when they do a great job with Christmas preparations. Children love their good behaviour or actions being recognised and are more likely to replicate them again later on. It also helps create a very happy and positive vibe in the home – something that's very important when you're a single parent.
Co-parenting communication over Christmas
If your children's father will be sharing time with your kids over Christmas, try and discuss the arrangements well in advance to prevent any nasty arguments happening which could potentially spoil the day for everyone. Communicating about gifts is also a good idea to make sure you don't double up or have a situation where an unsuitable present is given.
Traditions and memories
Whether you've never had a partner or are newly single, you can still create new family traditions with the kids on this special holiday. So don't forget to embrace all the fun activities you do together and relish those tender moments to create new happy memories that will last a lifetime.
In need of Christmas gift ideas? Look no further …
25 Gift ideas for young girls (primary school age)
25 Gifts ideas for young boys (primary school age)
24 Gifts for teenage girls that have nothing to do with iPhones
24 Gifts for teenage boys that have nothing to do with gaming
The best gift hampers for delivery in Australia
50 Gift ideas for mum (sisters, aunties and friends)
22 Homemade Christmas gift ideas
12 Hilarious Christmas gift ideas for your ex
30 Cute little stocking stuffers for little girls
20 Cool little stocking fillers for little boys
50 Christmas gift ideas for men under $50
10 Beautiful personalised Christmas gifts for kids
Cheap yet life-changing Christmas gift ideas
15 Christmas gift ideas for a newish boyfriend
17 Gift for teachers which they'll actually really like
30+ Subscription boxes to gift friends and family