'Are you ready to embrace your independence, redefine your path and be the best you can be, all whilst being a brilliant single mum? Then read on. This is the course for you.'
---





 "Lucy, I did your Beanstalk ecourse and got so much out of it. I often refer back to it as I tend to get caught up and overwhelmed and feel sorry for myself. Your course puts everything in perspective and make's it more reachable. It gives me a reality check and puts me back in the right direction. Thank you for being you, for being inspirational, real, focused and amazing. You really are reaching out and touching people's lives and making a difference." – Alanah
---
If you're a single mum and answer 'yes' to any of these questions then you will gain value and genuine help from the Beanstalk ecourse.
Do you struggle with the pressure of making decisions alone?
Do you feel guilty juggling time between 'being a mum' and providing for your family
Do you feel your life is out of balance, but you can't seem to address it?
Is time a rare commodity in your life, leaving you with little left for yourself?
Do you contend with moments of loneliness or social isolation?
Do you question your parenting and struggle with lack of support?
Do you struggle on one income and can't get your head around your finances?
Is your quality of life poor, leaving you exhausted and unfulfilled at the end of the day?
Have your life goals shifted and become unclear now that you're a single mum?
---





  "I can never thank Lucy enough for this course. I was at a point in my life that I thought I had nothing to lose. I hated my job, where I was living, struggling to be a parent to a gorgeous little girl, no self-confidence and just really unhappy. Never did I think doing an ecourse would actually help. But boy was I wrong. Lucy has set this course up in a very realistic manner. Every part has an actual reason! It reminded me of all the good things in my life. And I can now see so many things that affect my well-being both mentally and physically. I am so much happier seeing a clearer path to how I wish my life to be."  – Jocelyn
---
Assess the wonderful person you are today and your current situation. What do you want from your life, and what is achievable?
Work through the practical elements of your world, clearing the path to give you strength, contentment and clarity.
Create a framework to wrap around your life, to ensure a brilliant quality of life and the future you desire for you and your children.
---





"Ok so I finally finished the beanstalk single mums ecourse and it was so emotional for me! I've learnt to much about myself and my goals, my life plan and what I truly value in my life. It's like losing a friend finishing up the course. My daily life is so much easier with all the tips and tricks to streamline my time and energy. I actually have more time and money based solely on this course. What I gained is exciting and eye opening and I can't wait to wake up tomorrow morning and look through my gorgeous workbook with all my individual worksheets tailored to my exact situation and reassess what gets my attention right now! Thank you Lucy for everything! I feel like you are my fairy godmother." – Linda
This unique ecourse is packed with wonderfully transformative tools specific to the challenges of a single mum.
The content is based on extensive research and findings from single mothers in society today. It pinpoints the real struggles and issues facing the modern-day single mother. And it provides solutions and actionable content which is simple, relevant and yields hugely satisfying results.
There are seven super-easy modules. Each module has four exercises and takes about two hours to complete. These can be worked through anywhere, anytime and entirely at your own pace.
And the best bit is, you are never really alone. There is alway help to hand with motivation issues, emotional issues, technical issues .. well, heck .. any issues at all!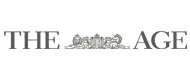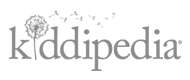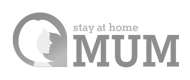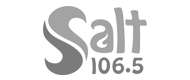 ---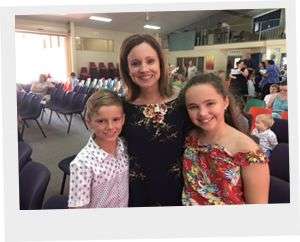 "I completed the course on the weeks I didn't have my kids, but would share it with them when they came back. They would get excited as I was when I showed them. I love the layout, the prettiness, the worksheets, the activities and the quotes. You have done such an inspirational job and I sincerely thank you ." – Michelle
---
'It is time to feel confident and content, happy and healthy, loved and liberated. It's time to shine.'
---
Get private access to our 'no rush' exclusive online course software for as long as you need to complete the course.
It will track your progress, remind you where you're up to and even give you a certificate at the end!
---





  "I recently completed the course and let me tell you, the 'Inspiring Single Mums' tag really doesn't lie. It's easy to follow and has some real eye opening moments. The support during the course was great. Lucy was always available and her introductory videos genuinely got me excited about what came next. It was great to put my life in perspective and challenge where I was headed. I have actually become a lot more confident and self aware since doing the course. I changed jobs after 9.5 years and earn more money. I feel happier as I have more direction in life and know who I'm taking along with me. If you get the opportunity, do yourself a favour and DO THIS COURSE" – Tina
---
So what exactly do you get when you buy the Beanstalk ecourse?
Access to the entire Beanstalk course, which guarantees effective and rewarding results
'No rush' personal use of our exclusive online course software for as long as you need to complete the course
Private login to ensure full security and privacy throughout the course process
28 genuine result-giving exercises
28 effective, thought-provoking, beautifully designed worksheets
Videos to welcome and inspire you throughout the course
Real life examples and personal stories to provoke your thought process
The opportunity to 'ask a question' at any time if you need help
Regular emails to check-in on your progress and motivate you throughout
Bonus printouts and resource sheets
A personalised reward scheme to keep you motivated to the finishing line
Some little gifts to take on your journey when the course finishes
---
'Happily Ever After comes in many different forms. Let me take you on a journey to find yours.'
---
Get the Beanstalk eCourse with worksheets, videos, printouts, bonus extras and more.
This is the cheapest way to do the Beanstalk course. Do it at your leisure whenever and wherever you like.
I could use a little support
Get the Beanstalk eCourse + 2 x 30 minutes 1:1 Skype mentoring with Lucy.
This best value option allows a self-paced course process with an injection of tailored support to keep you on track. Yay!
I'd like company on my journey
Get the Beanstalk eCourse + 14 hours 1:1 Skype mentoring with Course Creator.
Enhance your experience with expert guidance and companionship throughout the entire course process.
---





  "I absolutely loved doing this course. It is super easy to follow and each module made me feel more confident and inspired to improve all areas of my life. It made me focus on me and how I could not only be a better mum but also a strong women. I feel more aware now of what areas of my life I need to focus on and have been given great tools from this course to do so. Lucy is amazing, always so encouraging and I always felt like she had time for me." – Jermaine
---
We understand your time is precious and you need to ensure this is the right course for you.
Pop you details below and we'll contact you to discuss your personal requirements.





  "As a single mum I felt so lost and alone and really struggled to look forward and not get bogged down with life. Doing this course put everything into perspective for me. I found my strengths and realised what I can change. I now look positively towards the future with a clear head and purpose. It also allowed me more quality time with my kids as I could prioritise better. Highly recommend completing this course for any single mama trying to do her absolute best" – Chelsea
---





  "I have just finished your ecourse and it wouldn't matter if it cost a million dollars, it would have been worth every cent. The software is easy to use (even for the computer challenged like me!). The modules are inspiring and insightful and I found each one of them equally important and satisfying to do. I would recommend this course single mothers. It helped me get my life back in perspective and to level things back out again. Thank you so much, I loved it." – Nicole