Gifts for teenage girls which have nothing to do with iPhones.
I used to be overwhelmed with gift ideas for my daughters when they were little … there were almost too many choices. Now they are teenagers, I find myself stumped. They live and breath their iPhones, and seem to want for nothing else.
Yet, when you start looking, there's lots out there that teenage girls will love. Here is our list of gifts for teenage girls that have nothing to do with iPhones.
Gifts for teenage girls that have nothing to do with iphones
First on our list of gifts for teenage girls: Pamper your teenager's skin with the Ultimate Skin Spa from Vanity Planet. Suited for all skin types and with micro massage movement that gently cleanses and exfoliates.
Available at: Cosmetic Capital for $44.95
The What Do You Meme? board game is essential for the meme generation. Perfect for parties, sleepovers and family night with hours of fun to be had.
Available at: Amazon for $49.95
For the young traveller who wants something practical, the Nuveo overnighter bag fits the bill. It is stylish, timeless and can hold all your essentials and more.
Available at: Cotton On for $59.99
It's hard to be a teenager in the age of social media when skinny airbrushed models are seen as the ideal. Give your child a head start in healthy eating and treating their body with respect with the awesome book Diet For Teenagers Only.
Your health conscience teenager will be absolutely delighted with these cool, colourful superfood lattes. Made from all-organic ingredients and totally delicious.

Available at: Nutra Organics for $19.95 
(Save 10% on any of the heavenly Nutra Organic products with checkout code: BEANSTALK.)
A lava lamps adds 60s hippie chic and instant glam to any room. This lamp ups the cool factor with a stylish metallic gold finish. Maximising the chill-factor on our list of gifts for teenage girls!
Available at: Catch for $38.99
Mad Millie Coconut Yoghurt Kit is perfect for the budding chef. Make yummy and healthy coconut yoghurt at home with this fun beginner kit that's guaranteed to please the palate.
Available at: Yellow Octopus for $34.99
Gifts for teenage girls (cont.)
Relax on the beach and soak up the sun with the stylish Rvello beach towel in cool blue. We love the pretty kaleidoscope pattern that stands out from the crowd.
Available at: City Beach for $24.99
Give your girl the Fujifilm Instax Mini 9 camera to take her polaroids and selfies to the next level. This 'point and click' is fun and easy to operate, and photos are ready within minutes. We love the white colour that goes with any outfit!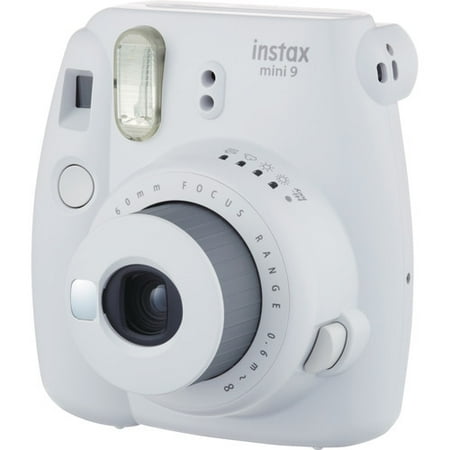 Available at: Catch for $93.50
Socks can make boring gifts but these ones are anything but. The Motherf*cking Girl Power socks are perfect for your feisty teenager who's not afraid to show the world how badass she is.
Available at: Yellow Octopus for $17.99
Take away the stresses of school and social life with this bestselling anxiety relief candle from Etsy. Made with soy and topped with crystals, dried botanicals, fairy dust and hematite, it helps transform negative energy into more positive vibes. Smells wonderful too!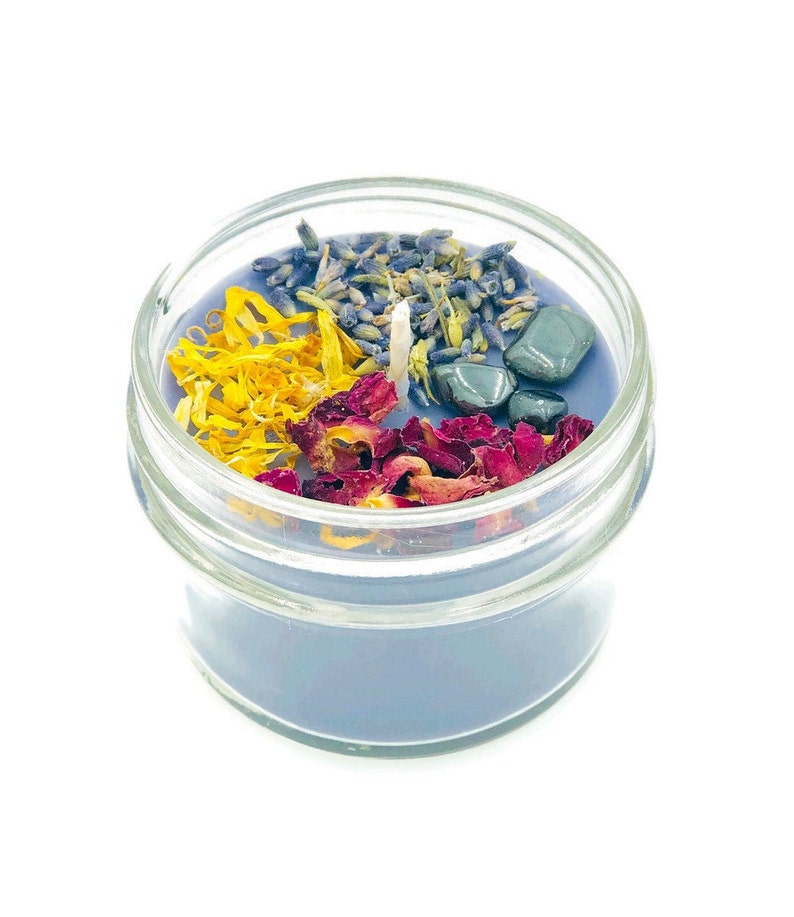 Available at: Etsy for $29.25
A curling iron and hair straightener should be in every teenager's beauty arsenal. Easily tame frizz and create gorgeous beachy waves with this 4-in-1 hair straightener and curler combo.
Available at: Amazon for $67.09
Got a teenage girl experiencing her first periods, or expecting them any time soon? These brilliant period undies will have her feeling secure and confidence, whatever the flow.
Available at: Modibodi Red
For when your teen wants to sleep in something cooler than a pair of old pyjamas, BooHoo's Dreamy Frill PJ short set is just the thing. It's super trendy, snuggle worthy and perfect for sleepovers.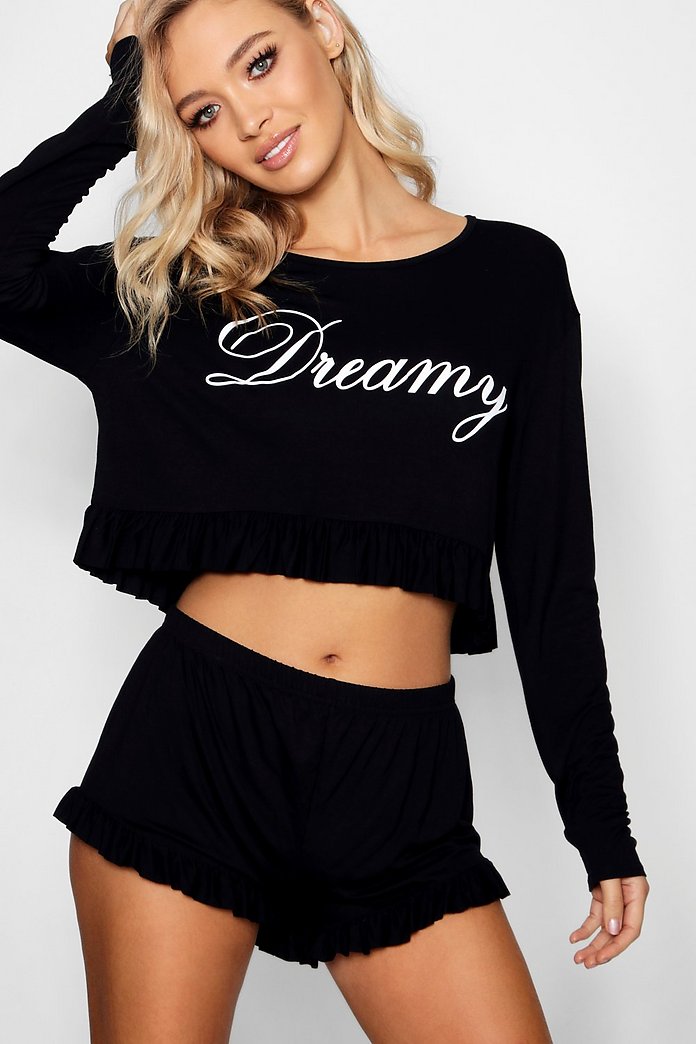 Available at: BooHoo for $19.20
Younger teens will love this Make Your Own Dream Catcher kit from Kidz Maker. It's easy to create a pretty dream catcher that looks awesome on the wall and traps bad dreams to boot.
Available at: Yellow Octopus for for $24.99
Gifts for teenage girls (cont.)
Teens can't have enough beauty product essentials, and this top-rated eyelash primer from Benefit is a must have. It's tinted brown so it can be used alone or with mascara for extra oomph. Don't be surprised if her friends ask if she's gotten extensions.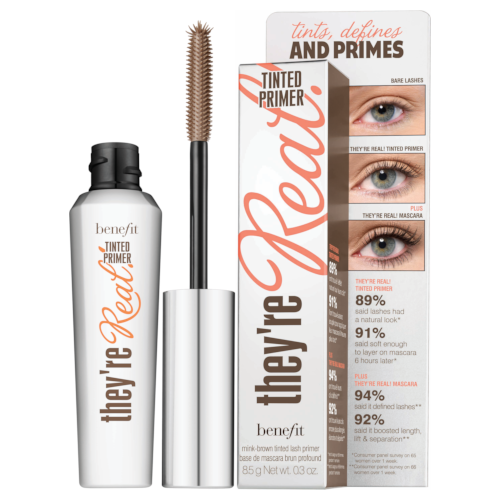 Available at: Adore Beauty for $43.00
Give your teenager the gift of aromatherapy with the Devanti 4 in 1 Aroma Diffuser. It also functions as a humidifier, air purifier and a 7-colour night light. We love the wood exterior that looks great in any room.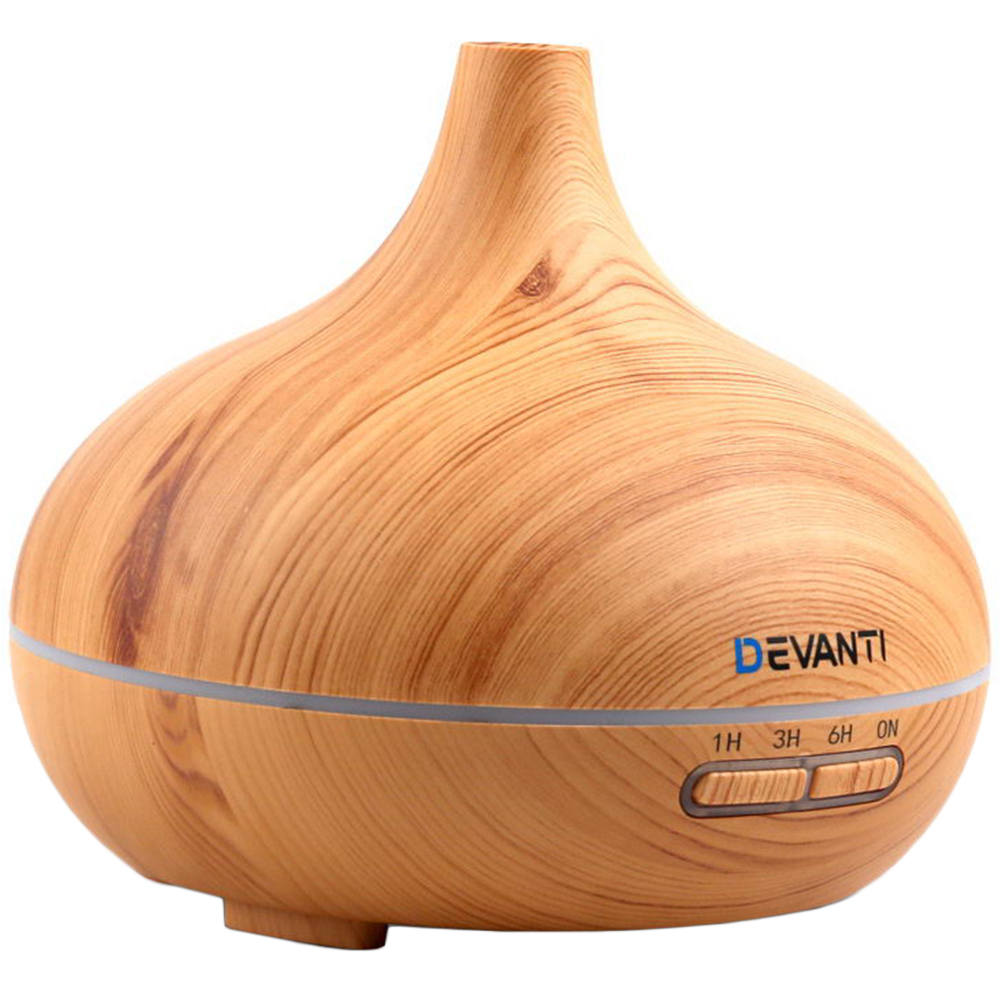 Available at: Temple and Webster for $49.95
For teens who love chocolate (and who doesn't?), the Mad Millie Dark Chocolate Making Kit is the perfect gift. It comes with all the equipment and ingredients needed to make organic, vegan and gluten free sweets.
Available at: Yellow Octopus for $69.99
A great blanket is essential for a good night's sleep. The Neptune Weighted Blanket is hypoallergenic, extremely durable and proven to reduce stress and help your teen sleep better. It can also be used year round.
Available at: Neptune Blanket for $79.00
Help your teen create a centre of calm in a world of busyness with The Little Book of Sloth Philosophy. The book teaches the importance of slowing down and taking a break … perfect for the stressed and overworked teenage girl.
Available at: Yellow Octopus for $14.99
theBalm Plum Your Pucker Lip Gloss is another teen must have beauty item. Enhanced with marine collagens, the gloss is highly pigmented and creates a fuller pout without stinging or burning.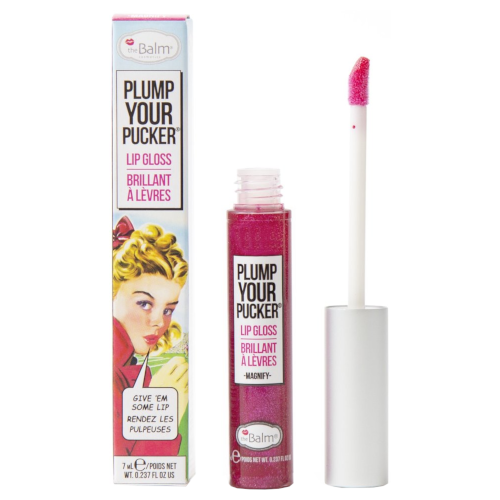 Available at: Adore Beauty for $19.95
Lounge in the pool with style with this giant inflatable gold heart. Great for pool parties, outdoor activities or simply chill-laxing.
Available at: City Beach for $39.99
Anything which empowers makes a wonderful gift for a teenage girl. Give her the 'You Are Enough' secret message bracelet to celebrate her uniqueness. The bracelet is made of lightweight aluminium and can be personalised especially for her.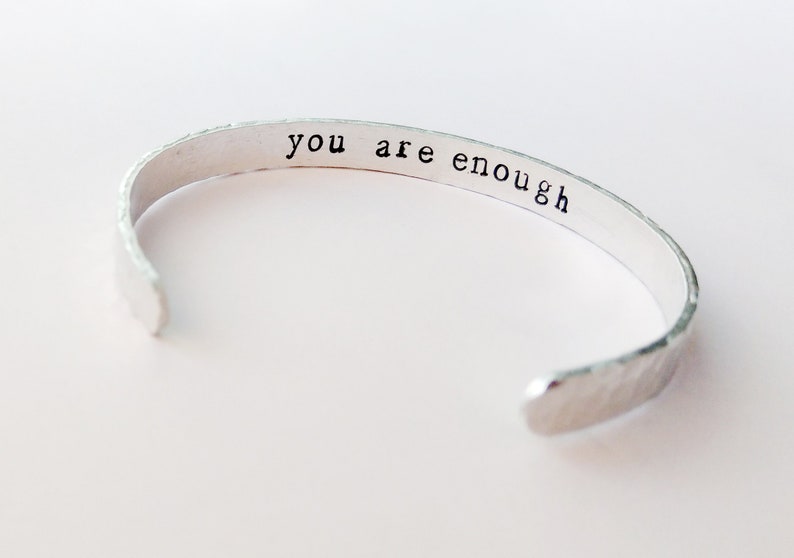 Available at: Etsy for $22.51+
Need to buy for a teenage boy? Check out: 24 Gifts for teenage boys which have nothing to do with gaming.