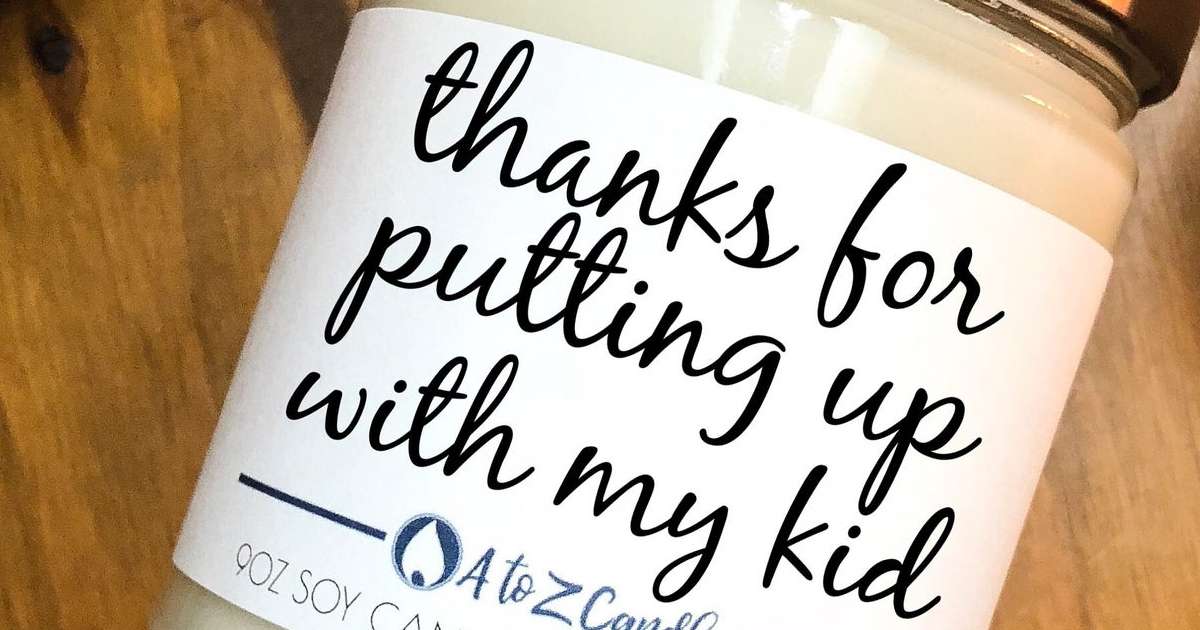 This article about gifts for teachers was last updated in 2021.
It's the end of the school year and Christmas to boot, so we all know what that means … gifts for teachers (and don't forget childcare).
Not only is this tradition, but it's a good way to teach children about giving back to the people who have worked hard to educate and care for them over the past year.
Whether your child had the 'best teacher EVER' or is just glad the year is over, it's good to gift a little something to show your appreciation.
Our list of gifts for teachers has some thoughtful ideas that will make teachers smile and come in useful too.
17 GIFTS FOR TEACHERS WHICH THEY'LL ACTUALLY REALLY LIKE
Teachers will love this personalised tote bag from Etsy that you can design from scratch and customise to your heart's content. It comes in five sizes, heaps of designs and is made of 100% natural materials.
Available at: Etsy
We know that teachers put up with a lot of crap from our kids. This heavenly-smelling candle will thank them for all their care and support, and make them chuckle too.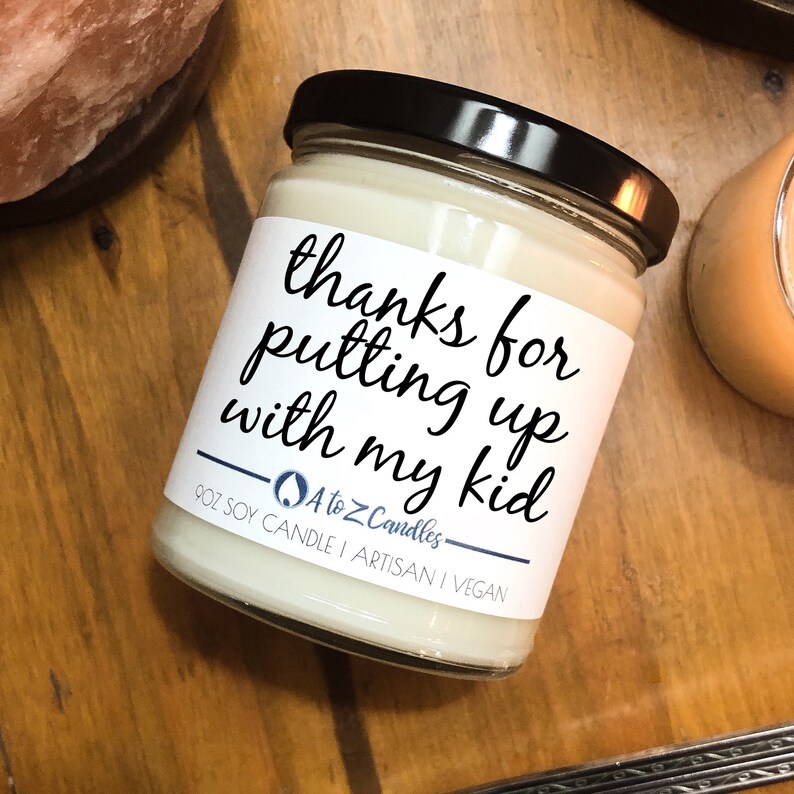 Available at: Etsy
Does your teacher love plants? This super cute planter is the perfect gift … comes with a personalised wooden stake and small potted succulent.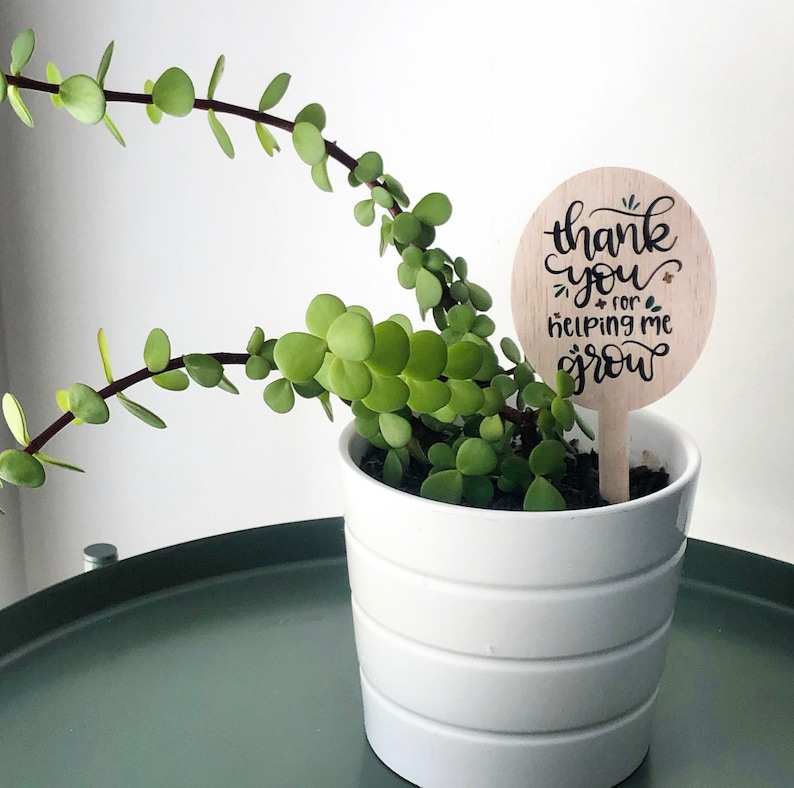 Available at: Etsy
Thank your teacher with these cute personalised coasters that come in 16 different designs. Perfect for tea time or happy hour!
Available at: Bright Star Kids
Boho teachers will love this 128-page ruled notepad that is packed with colourful communication logs, contact pages, notes section, checklists and more.
Available at: Booktopia
Gifts for teachers which they'll actually really like (cont.)
Got a male teach who loves his beer? How about this cool stubby holder? You could fill it with lollies, or even include the beer.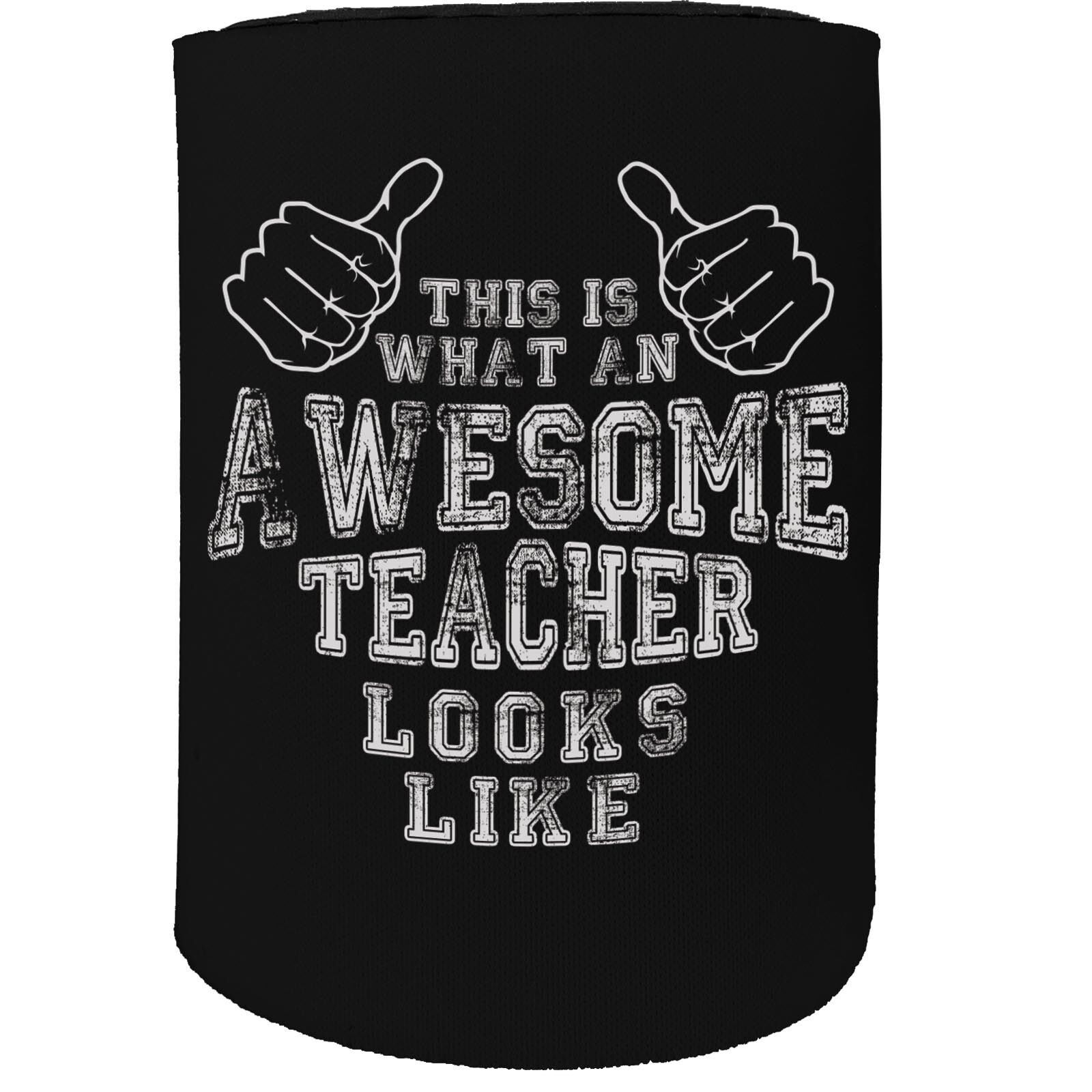 Available at: eBay
These personalised cookie jars are great for an inexpensive yet personal gift.  The bottle is just the right size and perfect for gifting sweet treats or small stationery pieces.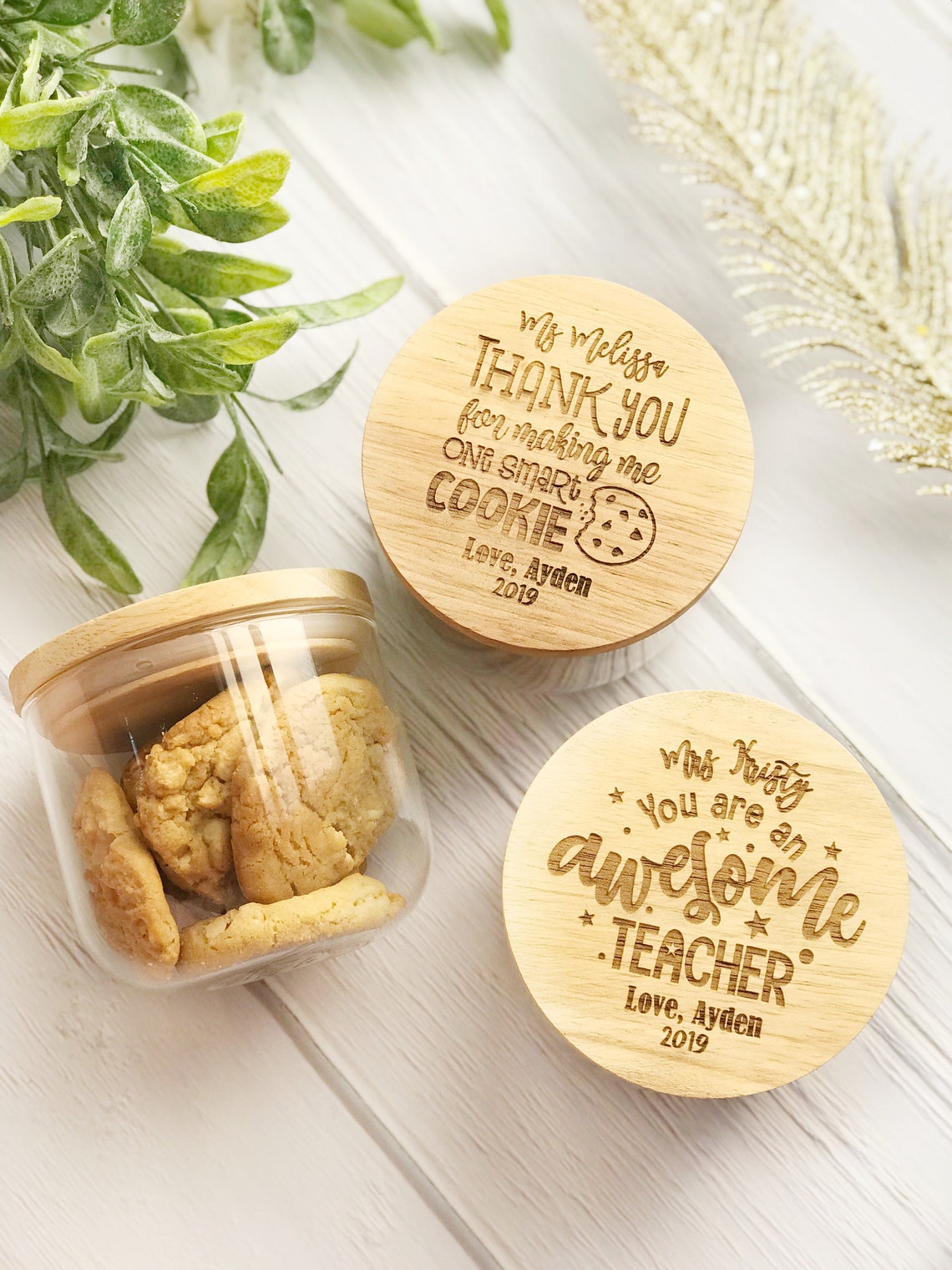 Available at: Etsy
Socks are always a winning gift for teachers. Not only are they practical, but they'll be secretly chuffed to be considered a 'cool teacher'.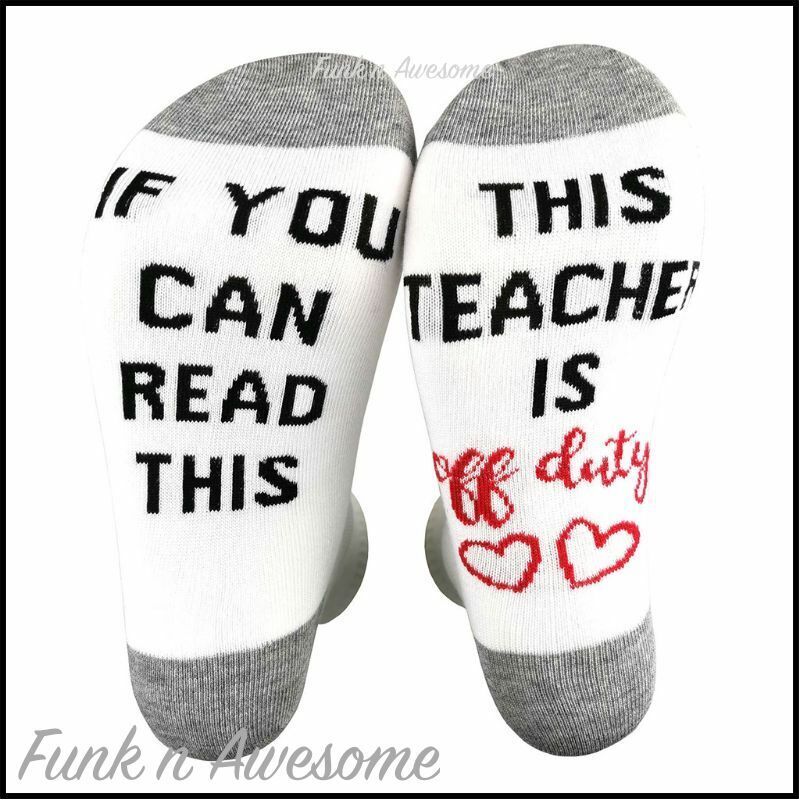 Available at: eBay
Here's another winning gift for plant lovers. A planter stick that says "Thank you for helping me grow." Customise it with a lovely message to thank your teacher for a job well done.
Available at: Etsy
There's no better gift for a stressed teacher than a relaxing, yet amusing colouring book. Great for some laughs after a long, tiring day at school.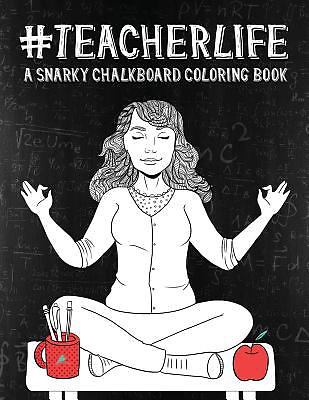 Available at: Book Depository
GREAT GIFTS FOR TEACHERS (CONT.)
Wine and chocolate go together like teachers and chill time. This box from Brewquets is perfect for celebrating the end of the school year or after a stressful day.
Available at: Brewquets
Let your teacher know how much you appreciate them with a book of inspirational quotes. An ideal gift for the end of the school year.
Available at: Booktopia
Make your teacher feel like the superhero that they are with personalised wine labels from Bright Star Kids. Available in hundreds of designs.
Available at: Bright Star Kids
A cute key chain with a sweet message is just the thing to show your gratitude. Choose from three different designs.
Available at: Amazon
Prettify a boring tea towel with a personalised message and custom design that your teacher will love. 100% cotton and washing machine safe.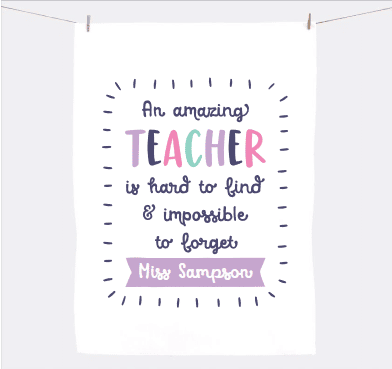 Available at: Bright Star Kids
Wine and coffee are teacher essentials. This set of before/after school wine glass and mug is the perfect mix of thoughtful gift and practical gift!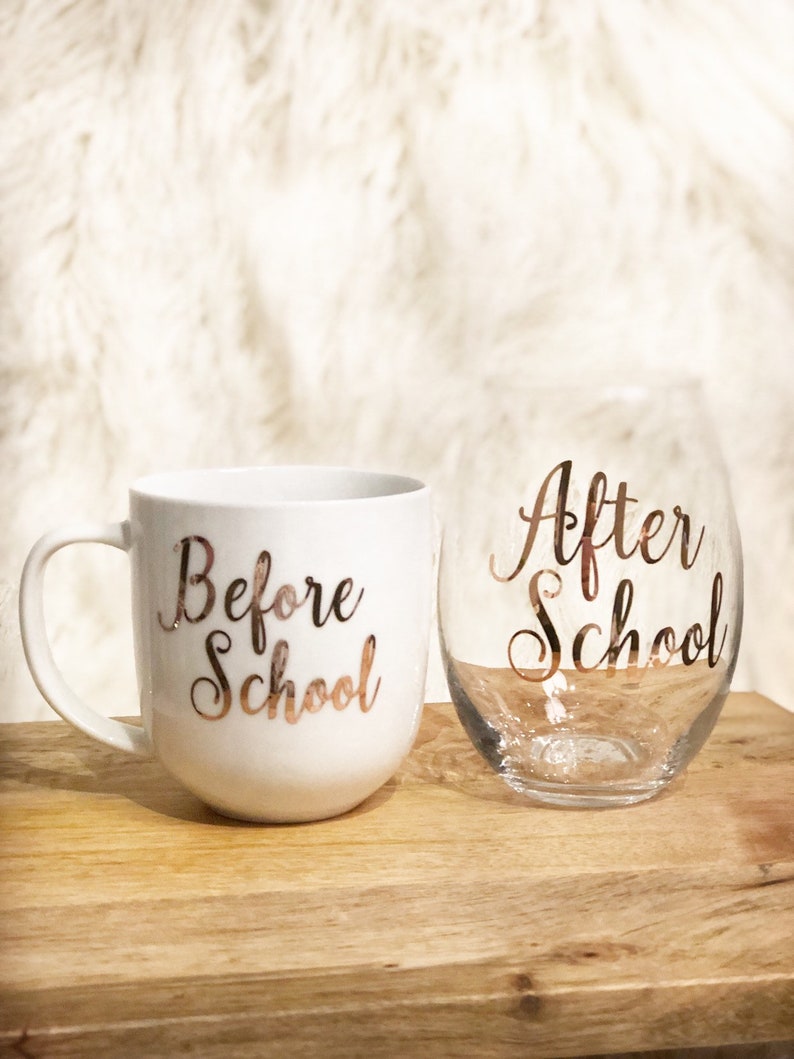 Available at: Etsy
This personalised bamboo ruler from Etsy lets your favourite teacher know that they rule. It's laser engraved and comes in two lengths: 6 inches and 12 inches.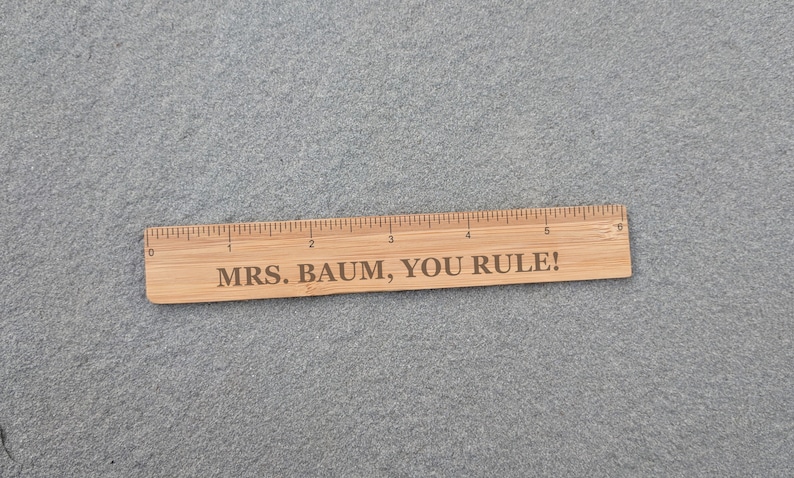 Available at: Etsy
In need of more Christmas gift ideas? Look no further …
30 Cool stocking fillers for little boys
30 Cute stuffing fillers for little girls
24 Gift for teenage boys that have nothing to do with gaming
10 Beautiful personalised Christmas gifts for kids to keep forever
7 Brilliant advent calendars for kids who live between homes
50+ Gifts ideas for mum (sister, aunties, girlfriends)
Cheap yet life changing Christmas gift ideas
22 Homemade Christmas gift ideas that are easy to make
Treats to buy for yourself – Merry Christmas to me
Websites for a great deal on your Christmas shopping
10 Adult advent calendars for the Christmas lover in all of us
15 Gift ideas for a newish boyfriend
50 Christmas gifts for men for under $50
Hilarious Christmas gifts for your ex