Beanstalk is a supportive, inspirational community for single mothers from all walks of life.
It is for women who are grappling with their shiny new status of "single mum" to those who are entirely happy with their single mum life.
Beanstalk is what I searched for when I became a single mum. It is the knowledge-base I needed, the community I yearned for and the empowerment I craved amongst like-minded women who "got me".
As per its namesake, Beanstalk is forever growing. It's about all single mums, without whom this space would be a dormant seed. By being part of Beanstalk and the Single Mum Vine, each one of us is paving the way to create a wonderful resource space and community for single mothers of the future.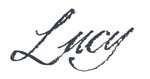 Check out my single mum ecourse and learn to embrace the wonderful world of single motherhood. Click here.