This article about Halloween movies for kids was last updated in 2022.
Halloween is the perfect time to step into the land of make-believe and snuggle up for a slightly scary movie with your kids.
Not too scary mind, we want them to sleep at night.
Dim the lights, grab the snacks and get cuddling for some chilling yet childish entertainment.
Here are our favourite Halloween movies to watch with kids.
Feeling hungry? See: Halloween food that is spookily simple.
Our 10 favourite Halloween movies to watch with the kids
1. Beetlejuice
When it comes to Halloween movies, you can't go wrong with this classic horror comedy that's great for families with older kids. When a recently deceased couple has a hard time evicting the new owners of their home, they hire obnoxious "bio-exorcist" Beetlejuice to get the job done.
2. Casper
Casper the friendly ghost gets the live action treatment in another Halloween family classic. Kat and her paranormal therapist dad just moved into a sprawling haunted manor to get rid of some ghosts, but they get more than they bargained for.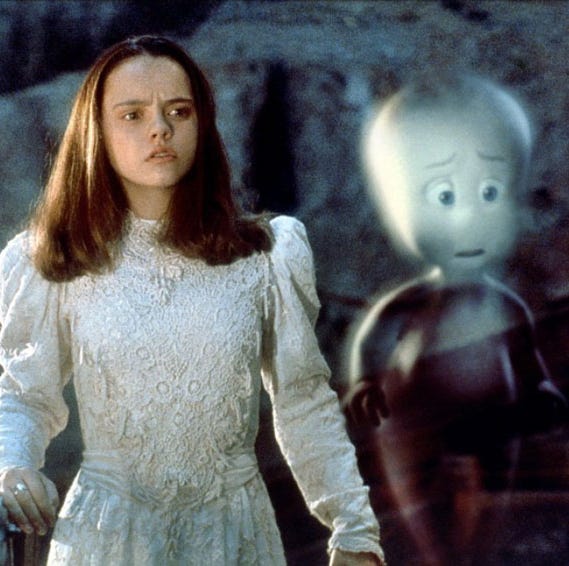 3. Frankenweenie
What's Halloween without a Tim Burton movie? This black-and-white kid-friendly ode to Frankenstein is about a boy who resurrects his dead bull terrier using electricity. But chaos ensues when his friends find out and does the same thing to their deceased pets.
4. The Addams Family
Celebrate Halloween along with the weirdly wonderful Addams Family. In this adaptation, a loan shark is out to swindle the Addams by pretending that her adopted son is actually their long-lost relative, Uncle Fester.
5. Spooky Buddies
Cute dogs in Halloween costumes? Spooky Buddies is the perfect Halloween movie for the littles. Watch a group of friends and their dogs go on a spooky adventure in a haunted mansion. Will the evil Warlock return and win this time around?
6. Muppets Haunted Mansion
Speaking of haunted houses, the Muppets Haunted Mansion is a must-see for kids who love the franchise. In this first Halloween special, Gonzo and Pepe accepts the challenge to survive one night in a spooky mansion or be trapped there forever.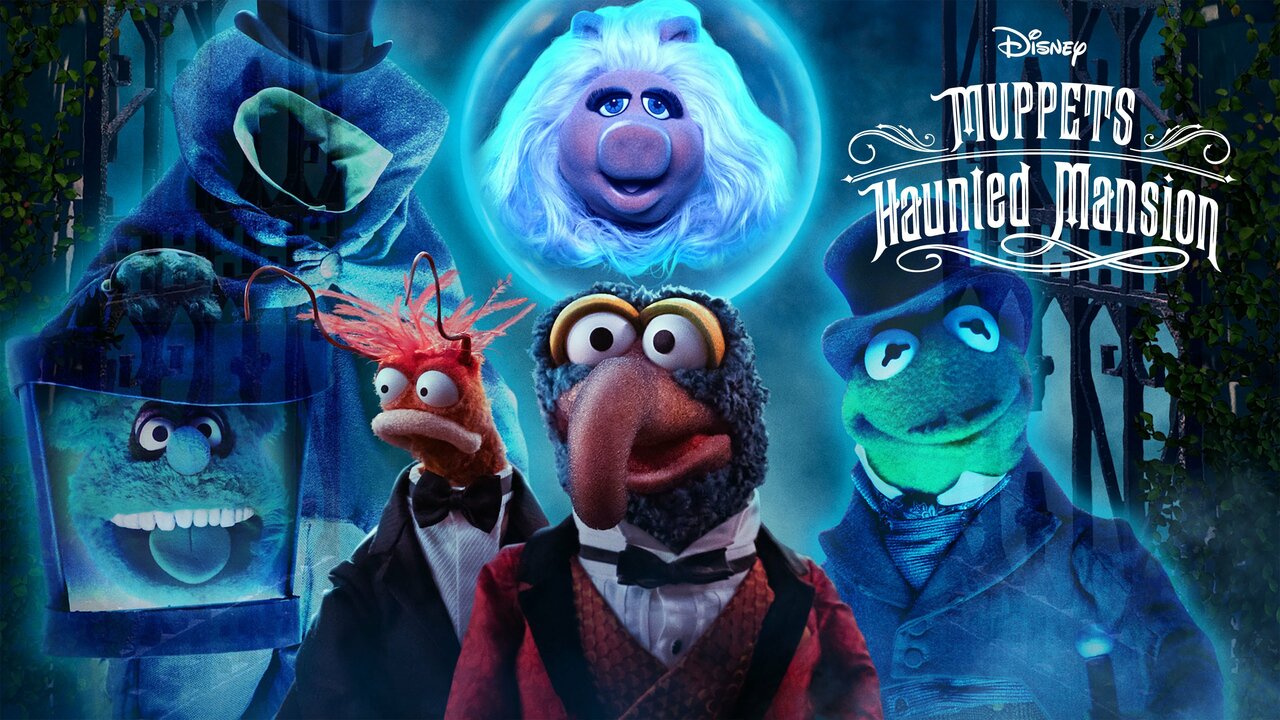 What is a good family friendly Halloween movie?
7. Coraline
Neglected Coraline is new in town and has a hard time adjusting. Then she finds a mysterious doll that looks exactly like her, and suddenly she's leading a far more interesting life. The moral of this cautionary fairy tale is, you guessed it: be careful what you wish for.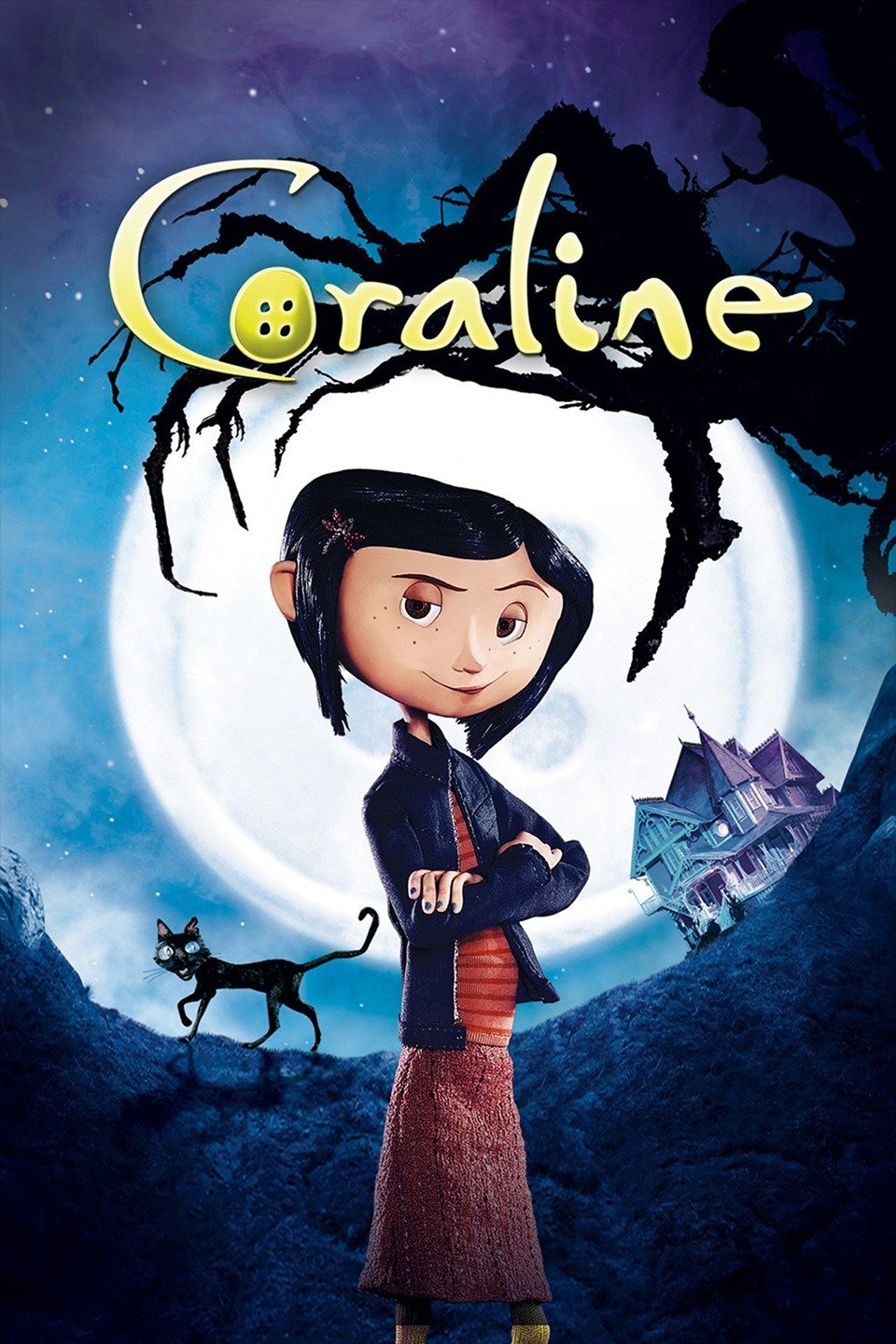 8. Ghostbusters
Something strange in your neighbourhood? You know who you're gonna call … Ghostbusters! If your kids have only seen the 2016 reboot, make sure they watch the 1984 original this Halloween. This supernatural comedy about ghost hunters, shapeshifting demons and slimy ghosts is lots of fun.
9. Scared Shrekless
If your kids love Shrek, they'll adore this Halloween short. Only 26 minutes long, it tells the spooky stories of the Gingerbread man and his overly attached girlfriend, Donkey and Puss taking shelter in the sketchy Boots Motel, and Shrek babysitting a possessed Pinocchio.
10. Monsters Inc.
It's not strictly a Halloween movie, but Monsters, Inc. definitely deserves a spot on our list. It tells the story of a mega factory where monsters a.k.a. "scarers" enter portals into the human world to scare children and harvest their screams for energy.
Final words: Halloween movies to watch with the kids
As we wrap up our spine-tingling cinematic countdown, it's clear that these Halloween movies are more treat than trick, proving that family-friendly frights can unite generations in laughter and shrieks.
From the comically clumsy antics of friendly ghosts to the heartwarming spookiness of trick-or-treating misadventures, these films have turned Halloween into a howling good time for the whole family.
So, whether you're sharing ghoulish giggles with little monsters or binging on popcorn with pint-sized witches, these movies have woven themselves into our October traditions. Who knew that a trio of singing witches or a misunderstood werewolf could bring us all together?
This Halloween, let's dim the lights, pass the candy, and enjoy these spooky spectacles that remind us that even in the midst of eerie escapades, laughter is the best potion.