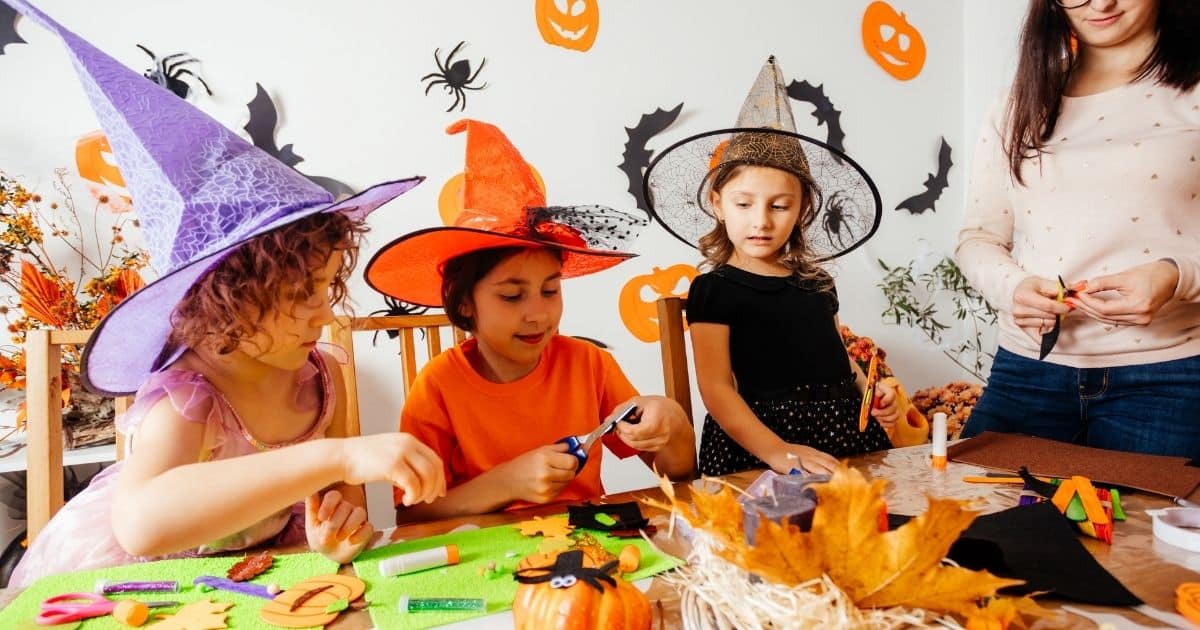 Contents:
Hey there, fellow mums and crafty comrades! Can you believe it's that time of year again? Halloween is lurking around the corner, and I can practically hear the little witches and wizards getting excited. But fear not, because I've brewed up a cauldron of super-easy Halloween craft ideas that'll make you the spookiest superstar parent on the block.
So grab your broomstick (or a cup of pumpkin spice latte – your choice), and let's dive into these enchantingly simple crafts. No spells, wands, or crafting expertise needed – just a dollop of creativity and a whole lot of fun. Let's make this Halloween a masterpiece of monstrous creativity!
SIMPLE HALLOWEEN ART PROJECTS
1. Scissor Skill Pumpkin
Halloween craft ideas like this easy pumpkin decor is not only simple, it's also a fun way to improve your child's scissor skills and practise cutting along a straight line. Printable instructions are included.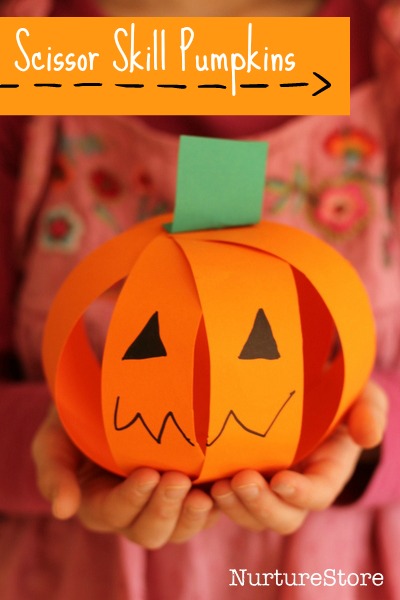 Source: Nurture Store
2. 3D Paper Bats
Make this spooky 3D paper bat decoration with your kids this Halloween to proudly display on the mantelpiece. A printable bat template is included for tracing onto cardstock. You'll also need acrylic paints and brushes.
Source: Projects with Kids
3. Craft Stick Spiderwebs
Halloween craft ideas like these craft stick spiderwebs make for great decor as well. This one is super easy to make with craft sticks, yarn and fake spiders. Each spiderweb takes only a few minutes including painting and gluing time.
Source: Buggy and Buddy
4. Monster Headbands
We love wearable Halloween craft ideas. This monster headband craft is fun, colourful and takes no time to make. Kids will have a blast coming up with their own monster designs and they are perfect for trick or treating.
Source: Fantastic Fun and Learning
5. Glowing Halloween Luminaries
Light up Halloween night with glowing luminaries made from paper plates, coffee filters and no flame tea lights. This craft is perfect for both younger and older kids who love to draw or mess around with paints.
Source: A Little Pinch of Perfect
6. Egg Carton Monsters
Don't throw away those egg cartons just yet. Use them to make these cute and colourful monsters that are perfect for hiding tiny Halloween treats like sweets or trinkets.
Source: The Craft Train
7. Paint Splat Witches Cauldron
In the mood for fabulous and witchy Halloween craft ideas? The paint splat witches cauldron craft is perfect. The marbling technique with craft paint is pure genius, easy enough for small kids, and can also be used for other crafts.
Source: Glued to My Crafts
8. Fluffy Pumpkin Slime
Why buy slime when you can make your own? This pumpkin-themed slime is guaranteed to be a hit with kids this Halloween. And most of the materials can be found in your pantry already. Easy and cheap!
Source: I Heart Arts and Crafts
9. Construction Paper Owls
Halloween craft ideas for older kids like these colourful construction paper owls are excellent for decorating. Younger kids can still join in on the fun but may need help cutting out triangles and other shapes.
Source: Splish Splash Splatter Art
10. Yarn-wrapped Mummy
How adorable is this yarn wrapped mummy? As for Halloween craft ideas, this one is not only fun to make and great for decorating, it also improves younger kids' fine motor skills.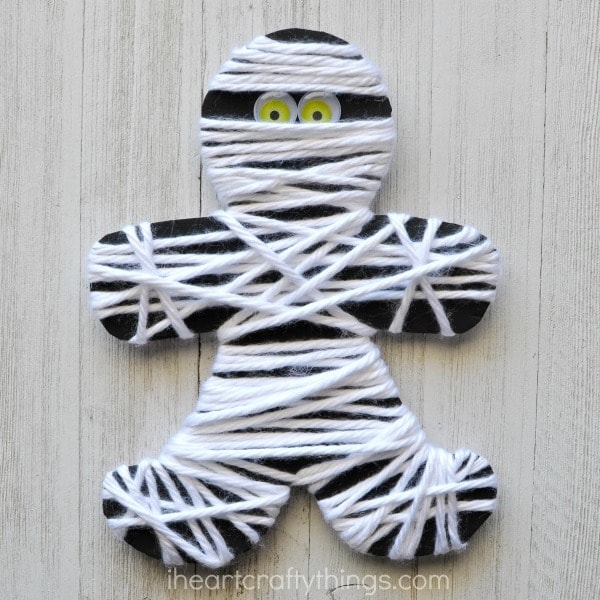 Source: I Heart Crafty Things
11. Halloween Craft Paper Plate Spiders
Googly eyes make these paper plate spiders totally cute and perfect for decorating the entryway. They are also super easy to make using paper plates, acryclic paints and chenille stems or pipe cleaners.
Source: I Heart Crafty Things
Final thoughts: Halloween craft ideas
As the moon rises on our crafting escapade, remember that Halloween is all about embracing the delightful chaos and laughter that these simple Halloween craft ideas can bring.
Your little monsters might not remember the intricacies of each masterpiece, but they'll cherish the memories of giggles, messy hands, and the joy of creating something spook-tacular together.
So, whether your ghostly handprints turned out more like friendly blobs or your spiders resemble abstract art, know that you've woven a spell of enchantment around your home. As the crafting cauldron settles and the glitter finally finds its way out of every nook and cranny, take a moment to bask in the magic you've created.
From one crafty mum to another, here's to a Halloween filled with unforgettable moments and crafts that are more about the journey than the final result.
Wishing you a bewitchingly wonderful Halloween full of love, laughter, and a touch of creative madness!