This article about eco friendly present ideas for sustainable gifting was last updated in 2022.
Are you looking for a planet-happy gift for a friend or family member?
Whether it's you, them or both of you who are conscience about wasteful gifting, the earth will thank you for choosing something sustainable instead of another piece of junk to increase our landfill.
Luckily, there is so much choice when it comes to eco-friendly gifts. Here are some of our favourites …
Further reading: 7 Best eco-friendly cleaning products to buy in Australia.
Eco friendly present ideas for sustainable gifting
1. 100 ways to save the planet cards
Here's one of our top eco friendly present ideas: 100 Ways to Save the Planet cards. They're packed with simple and easy-to-follow ideas to protect the planet, from buying a bird feeder to buying in bulk to save on packaging waste. What's not to love?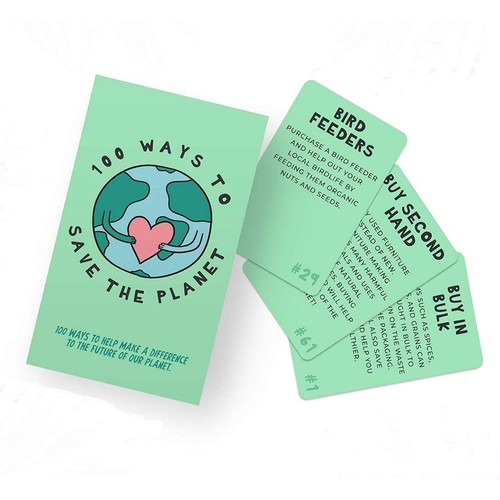 We found this at: Yellow Octopus
2. Go For Zero cleaning pack
Facts: Bamboo produces more oxygen (about 35 times more), uses little water, and doesn't even need pesticides to sprout so beautifully. Thus, what's not to love about this 4-in-1 dish and laundry block plus bamboo-made dish brushes? They're not only eco-friendly but super stylish looking for your kitchen or bathroom.
We found this at: Go for Zero
3. Recycled jewellery
Kooky and quirky or fun and fabulous? Whatever your style, you can help save the planet by getting some funky recycled jewellery to dress up your outfits. Plus, you're supporting local artists when you buy these boho sea pottery earrings.
We found this at: Etsy
4. Eco friendly water bottle
Water bottles are essential to keep your body healthy and hydrated. Get one that's not only eco friendly, but also super pretty. We dig the inky mandala design on this one.
We found this at: The Well Store
5. A bird house
Attract more birds to your garden with a hanging bamboo bird house. It's perfect for balconies, windows and cosy backyard spaces where you want to sip your morning coffee while listening to songbirds.
We found this at: Gifts Australia
6. Biodegradable and compostable coffee capsules
K-Cups are great but they can take a toll on the environment. Why not try an alternative? These coffee capsules are compostable, biodegradable, and Australian-certified organic. Great for the eco-conscious javaholic.
We found this at: Kogan
What do you get someone who is environmentally friendly?
7. Hemp clothing
Hemp clothing? Yes, please! We know the men in your life will love some ultra cool (literally and figuratively) walkshorts that are also eco friendly and stylish.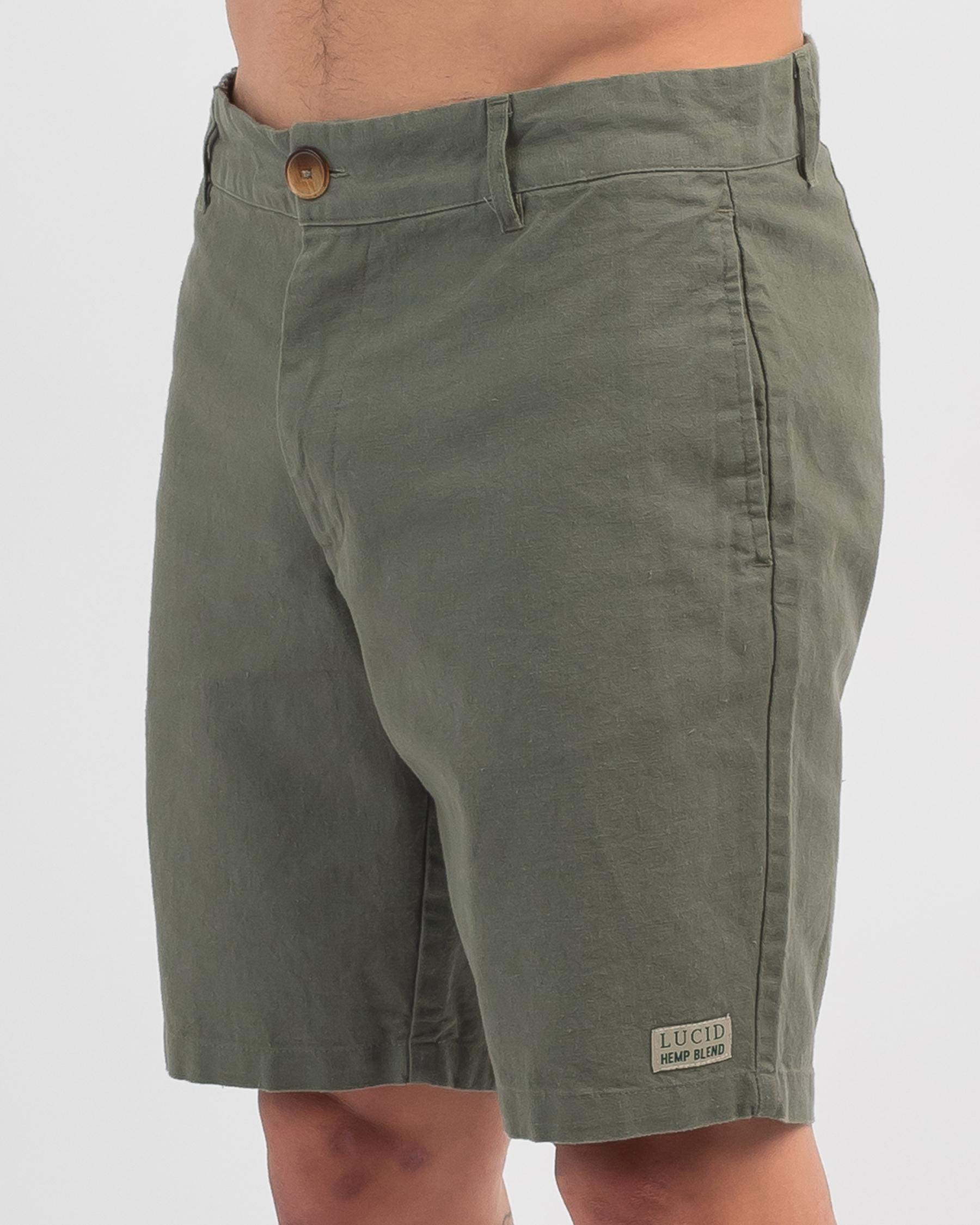 We found this at: City Beach
8. An environmentally friendly phone case
100% compostable phone cases exist, and they're a great option when you need eco friendly present ideas. This one is minimalist and made from plants that were processed to be as firm and flexible as plastic. Genius!
We found this at: Etsy
9. Bee pollination kit
Saving the bees just got easier with a bee pollination kit that has everything you need to grow food for these essential insects. The kit is sustainable and comes with recycled coffee cups and two types of seeds (Borage and Alyssum) that bees love.
We found this at: Life Cykel
10. Best Of Banksia gift pack
A beautiful gift pack filled with handcrafted banksia must-haves; aroma diffuser, tea, beeswax candle and 100% pure Australian Eucalyptus essential oil. This package is biodegradable and comes with the perfect alternative to disposable coasters … crafty!
We found this at: Biome
Environmentally friendly gift ideas
11. A sustainable sex toy
We need more sustainable sex toys, definitely. This one from Lovehoney is super sleek, made from recycled materials and comes with four speeds and seven vibration patterns. It's also sleek and travel sized for on-the-go fun.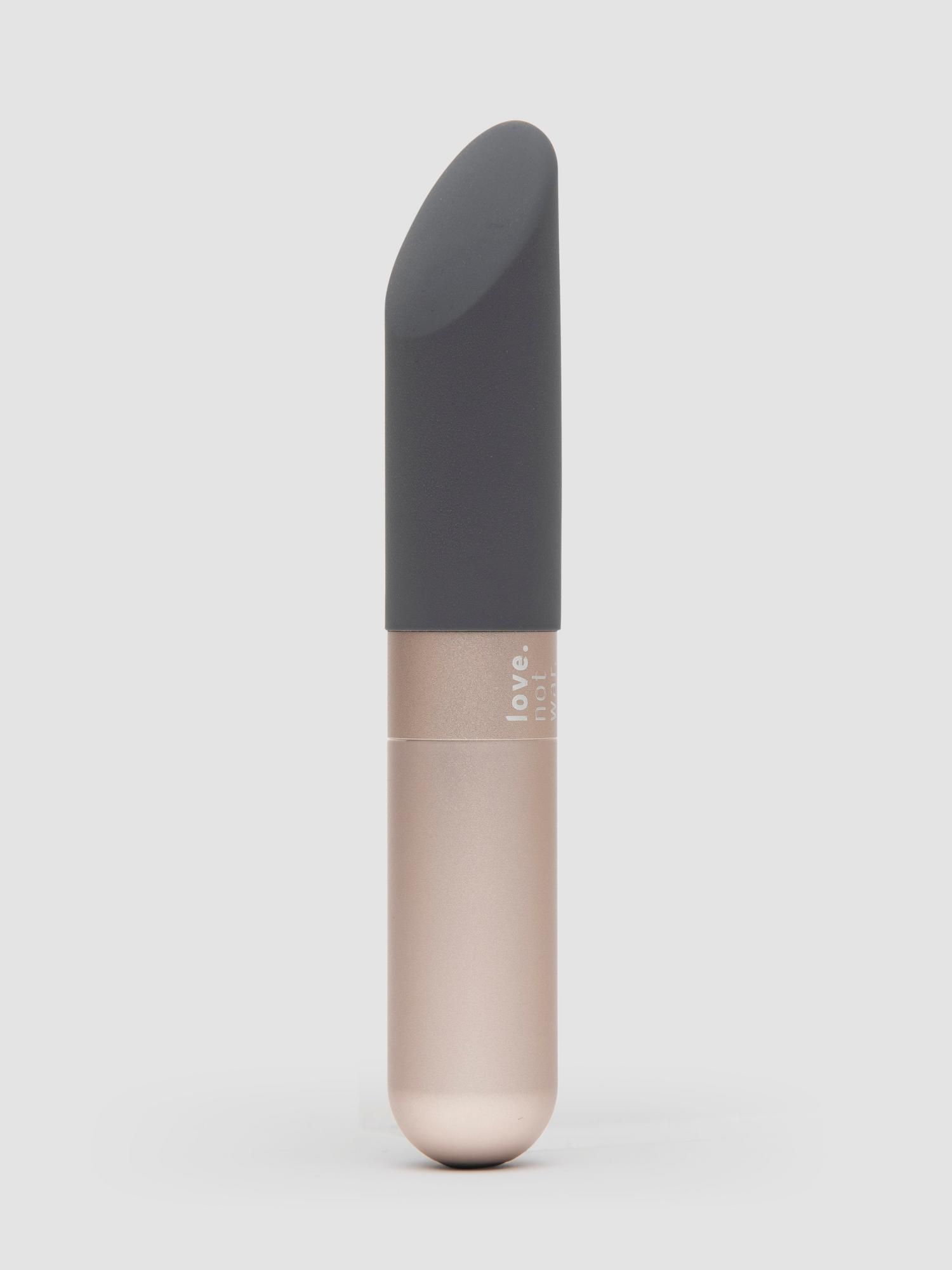 We found this at: LoveHoney
12. Single use plastic home cleaning starter pack
Make laundry more sustainable with a cleaning pack that is not single-use plastic and is gentle on your hands. An 8-piece starter pack of eco friendly home cleaning products will last you for 2-3 months (average 4-person household).
We found this at: Zero Co
13. A vegan cook book
If you've always wanted to go vegan, start with this brilliant cookbook from Matt Pritchard. The book is filled with over 80 cheap, easy and yummy recipes that's oh-so-good for you. From pies to stir fries, this vegan cookbook has you covered.
We found this at: Booktopia
14. Flowers (sustainable ones of course)
A huuuge bouquet of sustainable sunflowers will never fail to make anyone smile. That's why they are one of our fave eco friendly present ideas. These ones come from one of the country's best growers.
We found this at: Florally
15. A cork bag
Environmentally friendly bags with an eye-catching take on cork accessories? Oh, give me one! The vibrant specks on these carryalls are super trendy and made of natural cork that biodegrades completely. Great for eco-living fashionistas!
We found this at: Etsy
16. Natural scent
Strawberries and vanilla make the perfect summer scent. This natural perfume has concentrated nutrients and botanicals that are good for your skin. Vegan, cruelty-free and shipped in recyclable packaging.
We found this at: Biome
17. Tropical coconut bowl gift set
Colour your kitchen tropical and eco-friendly with these handmade coconut bowl gift set. Made of coconut shells, these items don't break easily. Plus, for every purchase you make, you get to plant a tree back on the farm land. Hmm, a gift that keeps on giving.
We found this at: Coconutsy
18. Starter composter kit
Stay true to your commitment to the war on waste with this 7L starter kit compost starter. It has everything you need to kick off composting: a liquid EM spray, a recycled bucket and a refill bottle (also recycled), complete with instructions. So, what say you in starting your own compost, right at your very home?
We found this at: Biome
Further reading: Cheap yet life-changing gift ideas.