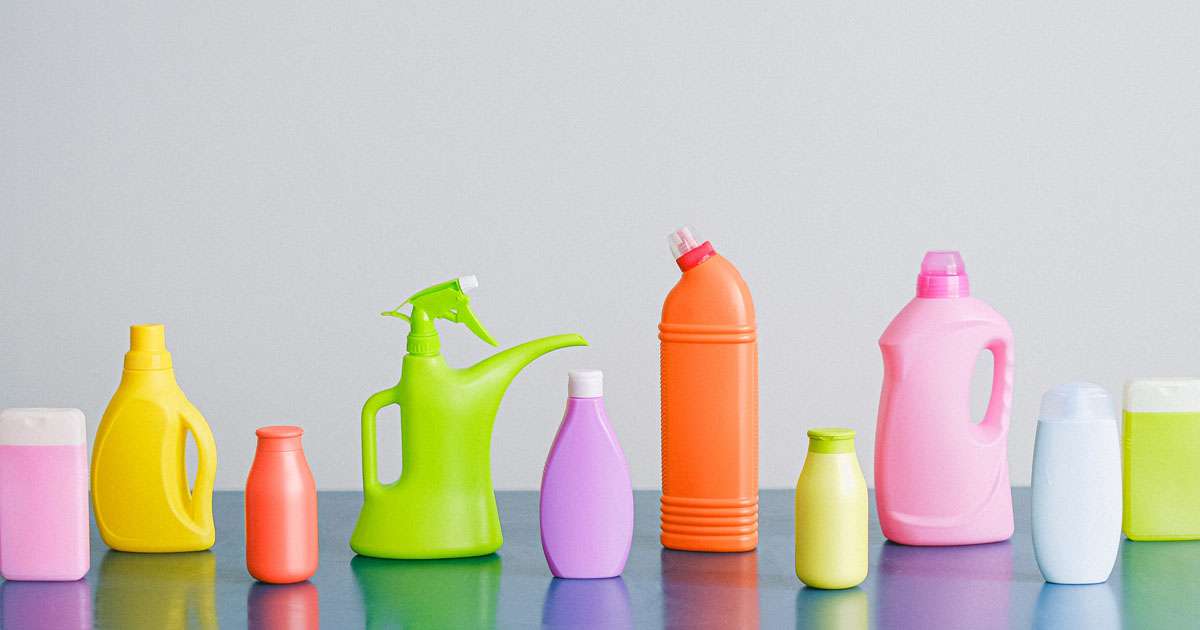 This article about eco friendly cleaning products was last updated in 2022.
If you like to keep a nice clean home without destroying the planet or burning the skin off your hands, you'll love our list of eco friendly cleaning products to buy in Australia.
Not only that, we'll explain exactly why to make the eco friendly choice and what to look for when choosing the perfect products for your home.
Further reading: Eco friendly laundry detergents that are safe for the environment.
What are the benefits of using eco friendly cleaning products?
Good for your family
Eco friendly cleaning products are free from toxic ingredients and are kinder to your skin and body. Many are vegan, organic and completely plant-based.
Good for your pets
Harsh chemicals in cleaning products can be harmful to your fur-babies. Eco friendly cleaning products are gentle and won't cause irritation or adverse reactions.
Good for the earth
Less harmful chemicals and recyclable packaging mean less waste and a reduced carbon footprint. By using green cleaners, you help keep our waterways clean, reduce indoor air pollution, and reduce landfill waste.
What should I look for when choosing a chemical free cleaner?
Manufacturers have drastically improved the quality of eco friendly cleaning products over the years. When buying cleaners, check for these:
No toxic chemicals
Check the label carefully for ingredients and certifications. The best eco friendly cleaners contain biodegrable ingredients and no toxic chemicals.
Plant-based
Many cleaning products have plant-based ingredients that are infinitely gentler on the skin and environment than man-made chemicals.
No single-use plastic
Single-use plastic chokes our landfills for centuries. Choose cleaners that use recyclable packaging, or even better, plastic-free containers.
Refillable
Refillable cleaner containers are genius. When you're out, you just ship it back to the company to be refilled instead of buying another.
Brilliant eco friendly cleaning products to buy in Australia
Zero Co is on a mission to banish single-use plastic from your home with its refillable personal care and home cleaning products. We love their multi-purpose cleaner combo that's "tough on grime without doing any environmental crime."
We found this at: Zero Co
What we like most about these products: Refillable containers that reduce single-use plastic.
An eco friendly cleaning product is one that pulls double and even triple duty. Koh delivers with their cult universal cleaner that keeps your whole house spic and span, from kitchen to bedroom. This one ticks all the boxes: vegan, cruelty-free, eco-certified, refillable, and allergy and asthma-friendly.
We found this at: Koh
What we like most about these products: 30-day money-back guarantee, great for people with allergies or asthma, best for light to medium cleaning.
A plant-based multipurpose cleaning product that cuts through grime effortlessly? You better believe it. Koala Eco's bathroom cleaner is as is as eco friendly as it gets. All ingredients are plant-based: eucalyptus, biodegradable alcohol, vinegar, solubilisers, and surfactants.
We found this at: Love Your Health
What we like most about these products: Completely plant-based multipurpose cleaner.
Here's a tough bathroom cleaner that's all natural. Made from pure coconut oil and bicarbonate of soda, The Botanical Life Co's multipurpose cleaning paste won't scratch surfaces and smells divine. Ideal for bathrooms and cleaning grout, tiles and scuff marks.
We found this at: Biome
What we like most about these products: Tough on dirt without scratching surfaces.
Euclove's all purpose surface cleaner is made from 100% natural, plant-based ingredients. It's also refillable, cruelty-free and grey water/septic safe. But what we like best is the smell: the unique blend of essential oils is like a trip to the spa.
We found this at: Flora & Fauna
What we like most about these products: Aromatic and effective kitchen cleaner.
Resparkle's award-winning all-purpose cleaning kit is a fan favourite and we can see why. It has everything you need to clean your home safely and sustainably: plant-based ingredients, reusable bottle, concentrate refills and a copper scrubber that won't scratch surfaces.
We found this at: Nourished Life
What we like most about these products: Award-winning complete cleaning kit, non-corrosive.
Abode's multipurpose surface spray compares to traditional cleaners when it comes to cutting dirt and grease, but without all the nasty chemicals. Another great thing about Abode is that you can save money by buying in bulk. They have 5 litre and 5kg options for most popular products.
We found this at: Flora & Fauna
What we like most about these products: Affordable bulk options.