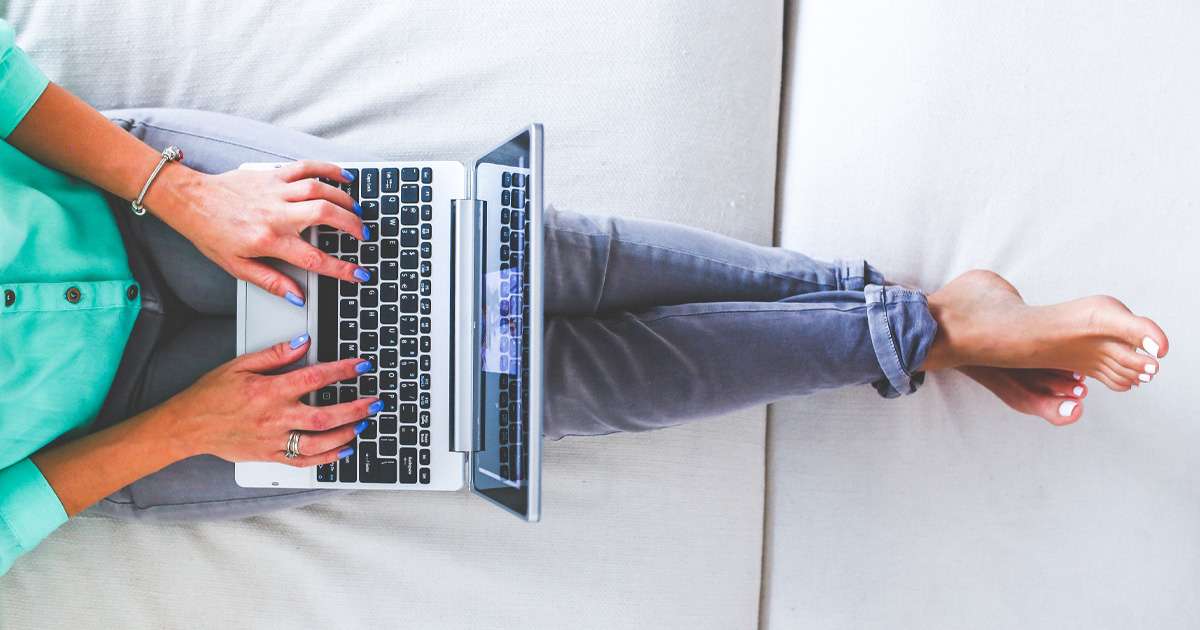 Personal development is a great way to give yourself a boost in this crazy thing we call life. But it can be hard to find the time or money to spend on self-improvement. Well look no further as we've found some fabulous free online personal development courses .. all of which are completely and utterly FREEEEEE.
And, as all the courses listed are online, it means you can do them whenever and wherever you like. I'm thinking PJ's and couch when the kids are in bed.
So block out some me-time, sign yourself up and create an even better version of yourself.
14 FREE ONLINE PERSONAL DEVELOPMENT COURSES
Self-confidence is key when it comes to transforming your life and achieving your goals, but it can be elusive for many people. Have you ever felt that you could be in a better place if only you had great self-confidence? This course is for anyone who wants to boost their self-confidence and self-esteem. You'll learn five practical techniques to improve your confidence in different situations; turn weaknesses into strengths; break old habits; and be more aware of your surroundings. You will also learn to improve your posture and choice of words in conversation, as well as experiencing guided hypnosis and trance travel.
Course length: 11 lectures in 1 hour
Course platform: Udemy
Ever wanted to start a photography business or just improve your photography skills in general? Then this course is for you. Cameras, Exposure and Photography from Michigan State University is basic and introductory, and is the first module in five of the Photography Basics and Beyond course. You'll learn fundamental concepts like different camera types and choosing one that best fits your goals; making sense of the controls; setting it up; and understanding vantage point and framing. We love that it lets you get your feet wet without committing to a lengthy, paid class. You can always sign up for the rest of the modules if you want to dive in further (financial aid is available).
Course length: 4 modules (64-199 minutes per module) in 4 weeks
Course platform: Coursera
Relationships are tricky for most people, but a successful love life doesn't have to be out of reach. One of the favourites on our list of online personal development courses is Never Settle: How to Create Success in Your Love Life. This is a course for anyone who is looking for a successful, long-term relationship. Dating and relationship coach Trevor Treo Scott teaches you how to use both logic and emotion to have a successful love life; attract people who are ready for a relationship; be more confident; and get rid of negative thinking that is holding you back. Scott says that choosing the wrong spouse hinders productivity because so much energy is spent on fixing the relationship instead of helping the couple grow.
Course length: 5 lectures in 1 hour
Course platform: Udemy
For frazzled mums looking to de-stress, become more focused or gain a deeper understanding of the mind, Intro to Mindfulness is one of the best online personal development courses. You've probably heard of mindfulness and its many benefits and want to put it into practice. This course goes in-depth and teaches you what mindfulness is; how it improves awareness; attention and acceptance; how to do mindfulness meditation exercises and more. Besides lessons, the course features online questionnaires, comic-based stories, summaries and .mp3 files of guided meditation exercises. We love that the course is self-paced so you can do the guided exercises whenever you have the time.
Course length: 4 lessons (from 30 to 60 minutes per module) over 4 weeks to 2 months
Course platform: This Way Up
Life can be a rat race sometimes, and the desire to acquire more money and material possessions can wear you down and take a toll on your health and well-being. Minimalism: Simplify Your Life is perfect for people who've always wanted to cut-back on consumerism and focus instead on the intangible things in life that really matter. In this course, you will understand the core concepts of minimalism; learn how to reduce possessions; surround yourself with what you love; and live a simple but beautiful life.
Course length: 25 lectures in 1 hour
Course platform: Udemy
FREE ONLINE PERSONAL DEVELOPMENT COURSES (CONT.)
Many people have dreams but fail to reach them. It's a common issue, and often it's not the goal itself but how you set or define it that determines success. If you've never set goals before or you've always wanted to be better at turning your dreams into reality, Goal Setting the SMART Way by MBA, public speaker and investor Steve Ballinger is the course for you. Ballinger teaches you how to set effective SMART (Specific, Measurable, Achievable, Realistic and Time-Bound) goals step by step; the different variations of SMART and which one to use; the importance of having a goal with a deadline,;and more practical tips.
Course length: 13 lectures in 1 hour
Course platform: Udemy
If you've ever been mystified and fascinated by the songwriting process and why some tunes make it to the top of the charts while other's flop, How to Write Your First Song explains the whole thing. The course is an introduction to songwriting, covering the tools and techniques required to write your first song; how to set words to music, time and pitch, melody, chords and chord progressions; song forms; arrangement; and what makes a song successful. You'll follow along with world-renowned musician Martin Simpson as you build and arrange your own song. You'll also hear tips from established songwriters, musicians and psychologists. After completing the course, you should be able to set words to rhythm and create your first song. You don't need prior experience; the course is designed for complete beginners as well budding musicians.
Course length: 3 hours a week for 6 weeks
Course platform: FutureLearn
Next on our list of online personal development courses is 4 Truths That Will Change Your Life, a Udemy course taught by Wolfgang Riebe, an inspirational speaker, moderator for corporate events and entertainer/magician writer. The 'mind shift master' promises to shift your perception by sharing insights into the meaning of wealth; the importance of passion in achieving success; and the importance of honesty in life. The course is short (75 minutes) and serves as an introduction to Riebe's other paid courses. We love the practical, no-nonsense tips as well as additional resources if you want to go deeper into the subject.
Course length: 6 lectures in 1 hour and 44 minutes
Course platform: Udemy
Parenting is the most important and one of the toughest jobs in the world, and it's even more challenging for single mums. Even if you're a natural at raising children, there's always room to improve. The Triple P Online course helps you raise healthy, happy kids with less stress through positive parenting strategies. Triple P is one of the few online parenting programs that is proven to work for families regardless of culture or situation, as shown by over 290 studies and trials (the largest evidence base of any parenting program). The research is from the University of Queensland's Parenting and Family Support Centre headed by Dr. Matt Sanders, one of the world's leading authorities on parenting. The course consists of videos, tips, worksheets and activities, plus podcasts, emails and texts.
Course length: 8 modules (from 30 to 60 minutes per module)
Course platform: Triple P
Our next online personal development course is designed for those who want to take personal development to the next level. This free course from Actualize Academy will help improve your self-awareness and motivation, and increase your emotional intelligence and personal development. Best-selling author, coach and psychoanalytic thinker Justin Quinton will teach you about how to influence your own psychology and speed up your success. You will learn how to control your life, fix any emotional problem, and heal from a breakup. The only prerequisites to take the course are a willingness to change your life and an open mind.
Course length: 14 lectures for 1 hour 21 minutes
Course platform: Udemy
Are you in the middle of a personal crisis? Or simply want to learn strategies to become more successful? The free Meaning to Life online personal development course by Marc Wynn will point you in the right direction. Wynn is a motivational guru and self-described 'ordinary guy who knows how life works.' He has studied life, spirituality, healing and the laws of attraction for 22 years, and he shares what he's learned to make your own life amazing. Marc Wynn understands rock bottom and how to climb out of it because he's done it himself. You will learn strategies to improve your health, relationships, career and well-being, find your purpose and the meaning of life. You'll also learn how the spiritual, non-physical world can help you 24/7. The course features two lectures and a workbook to guide you on your self-transformation.
Course length: 5 lectures for 1.5 hours
Course platform: Udemy
FREE ONLINE PERSONAL DEVELOPMENT COURSES (cont.)
Next on our list of online personal development courses is a great course for anyone who's stressed out (and who isn't these days?). Detox Your Entire Life, Simply is a free course by eco and organic expert Tash Jefferies that teaches you how to detox your entire life, from the physical to the spiritual aspects. In this course, you will learn what holistic health really is; how to clear stresses of everyday life; how to effectively deal with stress on a daily basis; and how to live a more authentic and fulfilled life. Besides the lessons, you get to do activities and exercises to examine your life and discover truths that may affect your health. Jefferies' approach is practical, fun and energetic, so you'll never be bored.
Course length: 6 lectures in 1.5 hours
Course platform: Udemy
Do you want to improve your life but unsure how to actually start? Reiki Master Teacher Melissa Crowhurst will teach you that improving your life is simple and easy. You will learn about simple actions that will make you balance your mind and body. A key takeaway from this brief course is knowing how to micro-meditate to rest your mind in almost any situation that might disturb your inner peace. At the end of the course, you will have improved self-worth and self-image, and find a newfound love for who you are.
Course length: 21 lectures for 49 minutes
Course platform: Udemy
Last but not least on our list of free online personal development courses is MeTap. You might have heard of 'tapping' or emotional freedom technique (EFT) as an alternative treatment for physical and emotional pain. This free course is a good introduction to this counselling intervention popularized in the 1990s by Gary Craig's EFT Handbook. In this fast track course, therapist Desireé Lüpke-Read teaches you what EFT is, why it is used, the potential benefits and how to apply EFT to yourself. This is a perfect introduction to EFT if you are super busy (only takes an hour).
Course length: 9 lectures in 1 hour (with assignments)
Course platform: Udemy