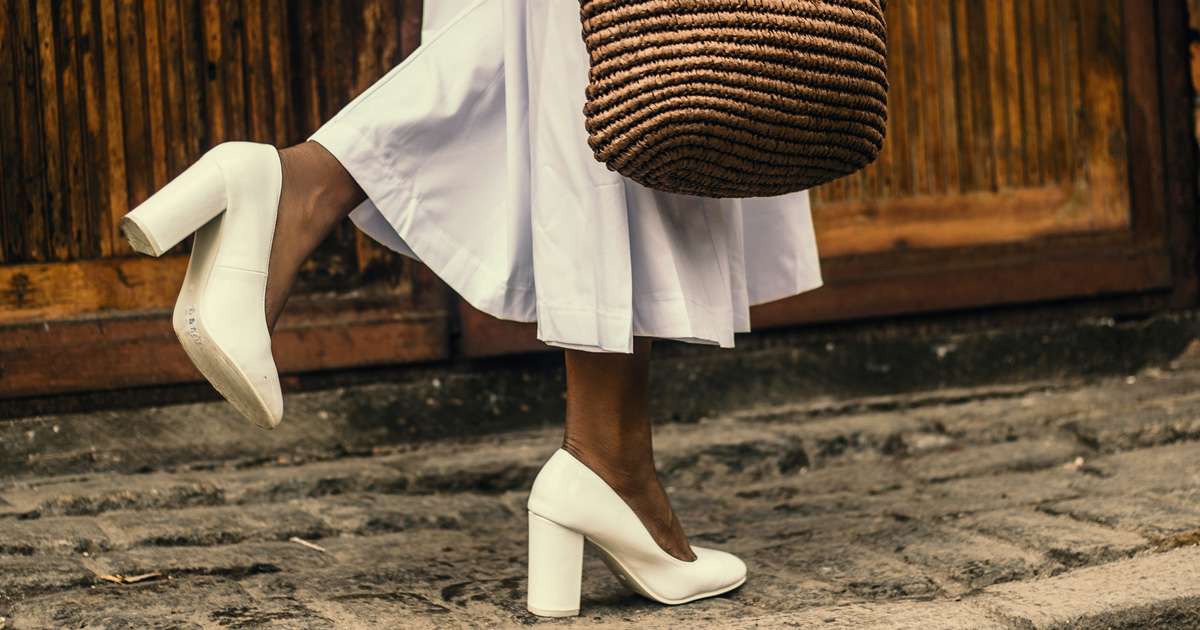 Often, the clothes that we wear are considered a reflection of our personal taste, and by extension, our personality. Studies have established the links between people's moods and what they wore and found that mood can be altered by simply making different clothing choices. Research has even found that what we wear can have a profound impact on how we think and perform.
But it isn't just our clothes that communicate who you are and how you're feeling on a certain day. Accessories play a big role in our wardrobe and can transform the whole dynamic of an outfit. Your choice of accessories and how you use them can speak volumes about you as a person.
So, how do you know if you own the wrong kind of accessories?
When you stare into your closet not knowing what to wear, and even the whole army of jewellery, watches, brooches, pins, and bags that you own can't seem to rescue you, that's when you know you're probably lacking something in the accessories' department. And, no, it's not another pair of earrings. The problem could be in the type of items you possess.
That's a big one. But also, when what you wear doesn't spark joy in you or doesn't make you feel confident, it's a sign that there's a possible clash between your personality and style.
Here are some tips on how you can use the right accessories to express who you are.
1. Trendy and fashion-forward
If you're someone who takes fashion seriously, feeds voraciously on Vogue and Harper's Bazaar, follows runway models on the 'gram, and stays on top of the latest trends, then you probably need little help.
People look up to you for inspiration and take fashion advice from you. But amidst all the pressure to be the trendsetter among your peers, you can end up losing the sight of your own personal style. So it's important for you to strike a balance between what's hot and what's speaks to your heart. For example, the platform black boot might be the current footwear trend of the season, but if you're feeling like hopping into a pair of heeled pumps while flaunting those super toned legs, by all means, go ahead!
2. Sporty and adventurous
Are you the outdoorsy type? Maybe you're into a sport or just love going on nature trails? Maybe hiking is your favourite weekend activity? If this is you and being active is a big part of your personality, then practical accessories that are reflective of your hobbies would be perfect for you.
And we're not just talking about staples like hats and running shoes. Sometimes, the biggest challenge for an outdoorsy woman is to find the right jewellery that matches her personality. If you wish to feel feminine but want something that's not delicate, intricate or sparkly, look at handmade jewellery. Often they are designed to look more natural and rustic, which goes well with your subdued style while still being a pretty accessory.
As an active gal, you might want to ditch your purse for a backpack, but it doesn't have to be plain or boring. You can personalise your own backpack to show off your fun or quirky side.
3. Creative
If you're the creative kind, boho is probably your go-to style. Among floaty gowns, maxi dresses, gypsy skirts, cropped jackets, and baggy cardigans that feature in your daily wardrobe, let your creative soul and free spirit shine though your accessories. Great thing is, you can play around with a ton of different styles of accessories.
Having an artistic bent of mind, you probably have a good eye for aesthetics and therefore, use it to pick the colours that catch your fancy and mix and match them with interesting shapes, colours, and textures. Natural rock pendants, feather earrings and other funky jewellery pieces could add the right amount of whimsy to your wardrobe.
4. Laid-back
You're someone who gets along with almost every group of friends and is probably blessed with a great sense of humour. With your calm and relaxed demeanour, you can easily put people and situations at ease. There's no awkward moment when you're around. All in all, you're a fun person to be with and are often up for anything — be it lounging, shopping, heading out to movies, or simply chilling at home.
While your wardrobe might be pretty basic with tons of casual tees, breezy sundresses, and linen shirts, you can certainly express your laid-back side through accessories. A pop of brightly coloured flip-flops, dangly hoops, slinky bracelets, and pretty bags can add that easy-going vibe, while cool watches, quirky sunglasses, and patterned scarves will do justice to your fun personality.
These tips, while helpful, are not rules set in stone. So, feel free to experiment and have fun accessorising!