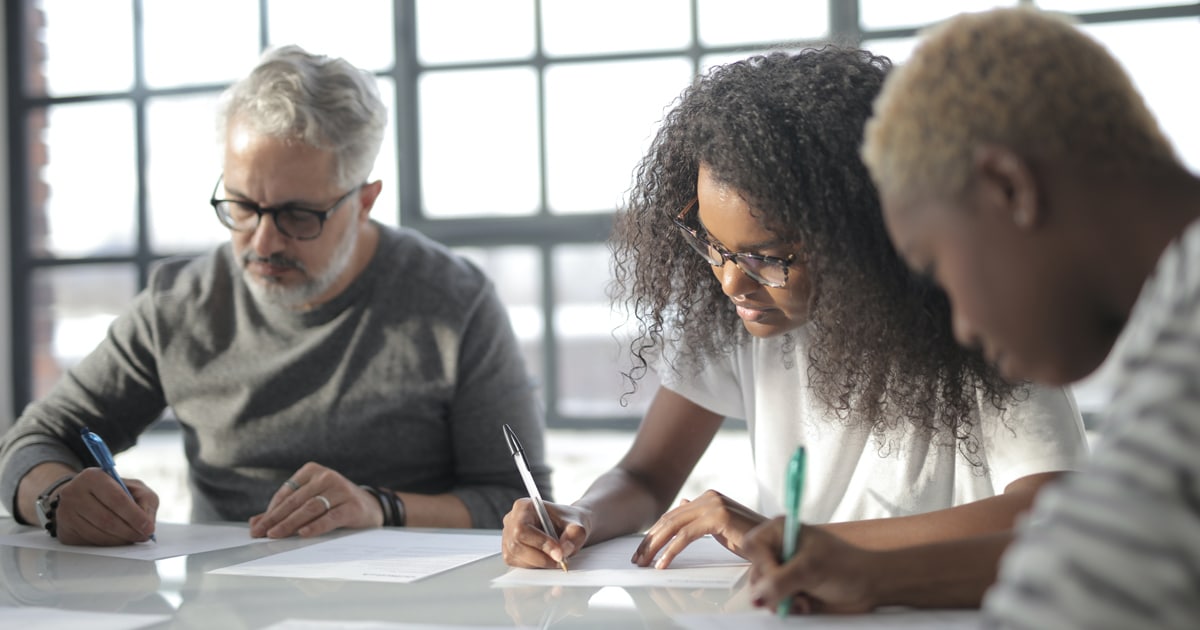 An essential advantage of today's education system is the accessibility of knowledge for everyone, regardless of age and experience. If earlier the absolute majority of those who wanted to get higher education came to the university immediately after school or college, today in one group at the university could study both yesterday's schoolboy and adult successful businessman and mother of three children.
Higher education itself, its purpose, and its role in students' lives have become more diverse. These days, universities are attended not only by young people but also by well-established people who seek career growth, personal development, or want to change something in their lives.
More often than not, higher education institutions meet students' needs and accept students of all ages into their programs. However, some features and restrictions are essential to know about ahead of time.
How old are you allowed to enrol?
Most foreign countries and universities have no age restrictions on admission. We are talking primarily about popular student destinations – North America, Western Europe, and Australia. This means that you can enter university at any age.
In practice, abroad, you are more likely to face a lower age threshold for admission. For example, in many universities, you must be at least 18 years old to enrol in undergraduate programs and at least 21 years old to enrol in master's and MBA programs. It ensures that only those students who already have some academic qualifications can enrol in programs.
As for the upper age limit, countries with the British educational system have a conditional distinction between students regarding the age at which they began higher education.
For example, students who began their higher education, that is, entered the Bachelor's program, at the age of over 21 years, receive the status of "mature student. Statistics show that more than 50 percent of mature undergraduate students are between the ages of 21 and 24, 38 percent are between the ages of 25 and 39, and another 10 percent are over 40. Mature student status has no impact on learning.
Note that mature student status does not exist at the graduate or doctoral level. There are virtually no students under 21 in these programs, and the age gap generally widens.
Although most foreign universities have no age restrictions for students, some countries have different enrolment rules. For example, most universities in Turkey require you to be under 21 to enrol in undergraduate programs, and in Pakistan, you must be under 22. There are restrictions in some European countries as well.
For example, Hungarian baccalaureate universities accept students up to 29 years old. The upper age limit is traditionally found in many Asian educational institutions. In particular, in many higher educational institutions in Malaysia, it is possible to enter only till 35 years old. Only some educational institutions are ready to accept students older than 30 years old in China. At the same time, several Chinese universities also have an upper age limit for admission to master's programs – 40 years old.
Since admission procedures for older students may depend on both the country of study and the university, we recommend that you familiarize yourself in advance with the admission requirements of the particular university you have chosen.
As you prepare for admission, you may be overwhelmed by the number of university requirements. In addition to examinations, these may include passing interviews, preparing a motivation letter, etc. All this is very draining and exhausts your motivation. So, you can use extra help to conserve your energy and make this time-consuming process easier on yourself. Say, if you have problems with the syllable and you have a hard time formulating your thoughts on paper, instead of sitting for hours without results and getting nervous, you can hire cheap essay writers online who will help you prepare the same motivational letter.
Visa and other restrictions for "mature students"
Let's be frank, while it is possible to enter a foreign university at almost any age, older students can still face some problems and restrictions.
In some countries, such as Switzerland, there is an age threshold for applying for a student visa. In this case, each application of an older international student is considered individually. The student can be required additional proof that he/she goes to the country only for training.
It is worth mentioning that sometimes visa restrictions turn out to be entirely conditional. For example, there are many international students in the United States over 35, but it is not easy to get an F1 visa at that age.
Universities may also limit the age of students who are eligible for accommodation in residential residences. For example, only students under 30 can live in many dormitories in Germany. It means that "mature students" often have to pay more for housing than their younger counterparts.
In some cases, older students also have limited access to scholarships, grants, and student exchange programs. It is important to remember that many foreign universities and scholarship foundations impose age restrictions on the distribution of scholarships and grants.
Older students are also not eligible for exchange and volunteer programs for some student mobility. For example, several Erasmus programs are designed for students under 30.
In addition, depending on the country, age restrictions may also apply to other student discounts and opportunities. While an ISIC cardholder can be a student of any age, student discounts on public transportation, restaurants, museums, and hotels may not be available to older students.
Why shouldn't you be afraid of studying after 30?
Although you may face several challenges as an adult student abroad, there are some advantages to studying after age 30.
You'll be able to make a more informed choice of institution and program.
You will get the most up-to-date knowledge and skills.
A new qualification gives you the chance to progress in your career and professional development.
An older education also leads to personal development
You can combine your studies with your work thanks to flexible study options and the possibility to study remotely
Youth networking, travel, and exchange opportunities broaden your horizons and make you feel young again.
So, no matter how old you are, it's never too late to start living your dream, especially since there is every chance to do so!