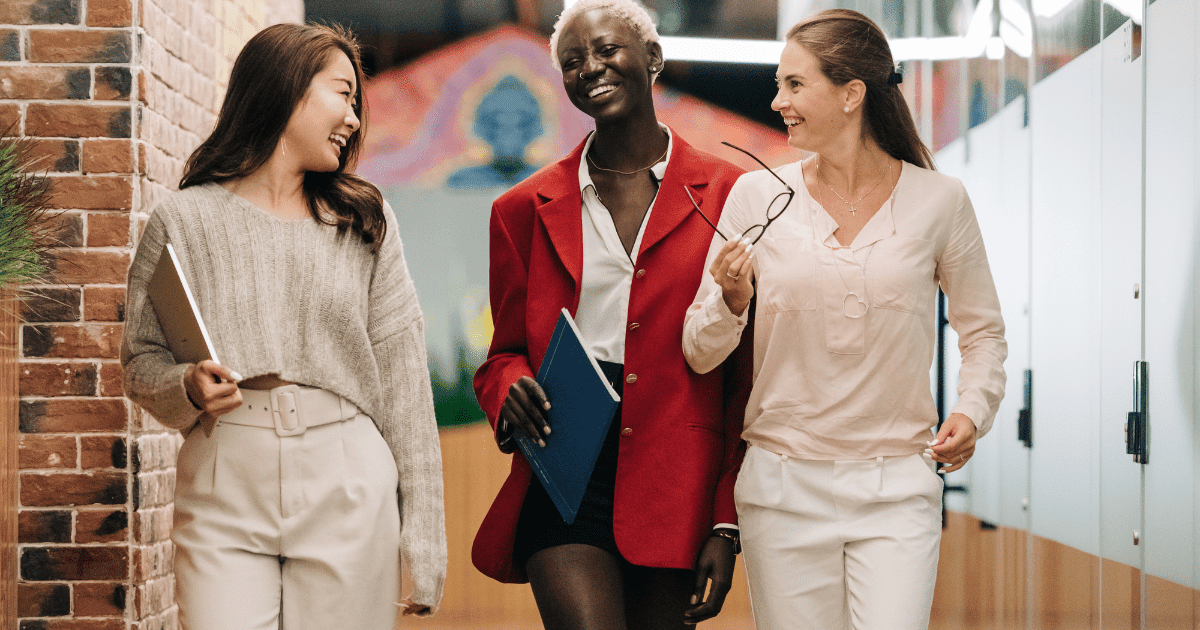 No one wants to spend their life in a job they hate, longingly wishing they'd taken a different path.
For this reason, we are all for encouraging you to make a career move.
However, there is lots to consider before the glorious moment of handing in your notice and telling your boss where to shove it. (Of course we don't recommend this.)
First things first. Here is what to consider before making a career move.
Further reading: Clever resume hacks to get the job you want.
What to think about before making a career move
Your motivation
List reasons for wanting to change your career. One of the top questions you need to ask before making a career move is what's driving the change. Write down your reasons, whether it's to make more money, because you feel you are stuck in a rut, or you want a promotion.
Changing careers can be frustrating and difficult no matter what field you are in, but your motivation anchored on your "whys" will get you through the tough times. It's also important to identify problems that led you to make this decision, so you're not likely to repeat the same mistakes in this new career path.
Forbes recommends getting feedback from other people to help you get more clarity.
"Feedback from others can be helpful since they are likely more to be objective in identifying your gifts and talents that you have either taken for granted or have a blind spot around and don't recognize the extent to which you are really good at something in particular, whether that's communication, creativity, or coaching others."
Your finances
A career move can be scary even if you have an emergency fund and especially with children.
Consider the impact of a career move on your finances, such as lower pay if you have to start at an entry-level job in a completely new industry. Ask yourself if you can afford a pay cut and for how long.
Budget planning software can help you see clear picture of where you stand, plan ahead and figure out the amount of money you need in the bank to cover your needs during the transition.
More resources: Our pick of personal finance apps to budget your spending.
Your kids
Kids always come first.
For single mothers considering a career move, the additional stress of instability while transitioning into a new role, on top of meeting the needs of your family can be too much. This is why a support network is so important. Don't be afraid to ask for help when you need it!
Having a family member stay with a sick child, getting groceries and meals delivered, or hiring a cleaner for a day goes a long way to keep your stress levels manageable.
Your connections
A network of likeminded people and those you can lean on for support is a must when you're planning a big life change like this.
Talk to family, friends, co-workers, mentors and previous bosses, and connect with others who share the same experiences. Now is a great time to grow your online network and polish your LinkedIn profile.
Besides the obvious job offers and career tips, your network is a source of inspiration, knowledge and motivation.
Your goals
When you have reasons for a career move pinned down, work out your goals. Identify your target salary or pay range you'd be comfortable with, the number of hours you want to work each week, whether you want to work from home or in an office, etc. Instead of moving up the corporate ladder, maybe you want to make a horizontal career move and take a different role but in the same industry or company.
"A horizontal career move allows you to keep building on your skills, instead of staying in the same role and waiting for a 'big break'. 'Making a move internally into an area you're interested in is a great opportunity to ignite your passion and learn new things.'"
Further reading: Goal setting for success in six easy steps.
How to plan your next career move
Your skills
Consider your skills, education and experience when contemplating a career move.
Depending on your target role, you may need to go back to school or take classes to upgrade your skills. Spend time researching the career you want and learning all the details. It's also a good idea to interview professionals in the industry to find out what their day-to-day is like. Every career has its own perks and challenges, and the more you know, the better prepared you will be.
Yourcareer.gov has a brilliant tool to help career changers find jobs that match their preferences, interests, qualifications, uses the same skills and have local vacancies.
Your prospects
It's much less stressful to jump into a new career when you know that you have the resources to cover your family's needs.
Before you leave your job, consider your prospects. In addition to saving up a few months' salary, find other ways to make money. Side gigs, freelance or part-time work are easier to get than a full-time position and will help fine-tune your skills. Setting up a meeting with recruiters also helps you practice your interview skills. Even if you don't land the job, you'll learn what employers are looking for.
Further reading: Online courses to improve your job prospects.
Your next move
After considering the above factors, you may be more confident about your decision to change careers and wondering what to do next. Now is the time to create an action plan. Your plan may cover a few months or a few years depending on your goals. Start scheduling things you need to do (enrol at uni as a mature student, prepare for tests/certifications, or find a side gig) to get you closer to your goal, one day at a time.