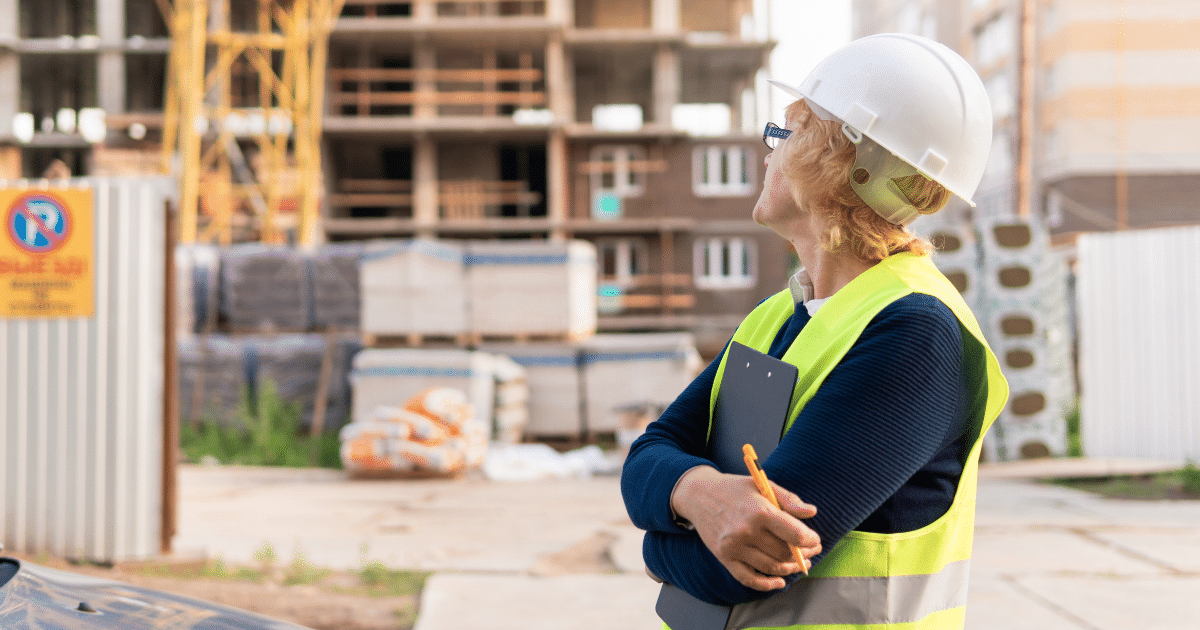 Hey there, fellow tradie ladies! Looking for the perfect workwear that combines style, comfort, and functionality? Well, look no further! As a seasoned tradie woman who understands the importance of quality workwear, I'm here to guide you to the best places to buy women's tradie workwear.
Gone are the days when workwear shopping meant settling for ill-fitting men's gear or compromising on style. Today, we are fortunate to have many options specifically designed to cater to our needs as hardworking women in the trades. Whether you're an electrician, carpenter, plumber, or any other skilled professional, the correct workwear can make all the difference in terms of safety, durability, and confidence.
In this article, I will share my knowledge and experiences to help you navigate the world of women's tradie workwear. From practical pants and sturdy boots to high-visibility shirts and protective gear, we will explore the best retailers and online platforms that offer an extensive range of workwear options tailored to our unique requirements.
I understand the challenges we face as women in traditionally male-dominated industries, and that's why I'm committed to empowering you with the information you need to make informed choices. So, prepare to gear up and embrace your trade with confidence, comfort, and style!
Let's dive in and discover the ultimate destinations for women's tradie workwear.
Work Wear Hub
First, my go-to store: Work Wear Hub. This store has high-quality products ranging from uniforms to footwear, safety gear, and accessories from the biggest brands in women's tradie workwear. You'll love that they proudly partner with heaps of Aussie heritage and up-and-coming brands.
Work Wear Hub has products for men and a handful of stuff for kids, such as high-visibility jackets, so it's kind of a one-stop shop for safety wear.
Plus, Work Wear Hub offers free refunds, so you're guaranteed to only get top-notch products.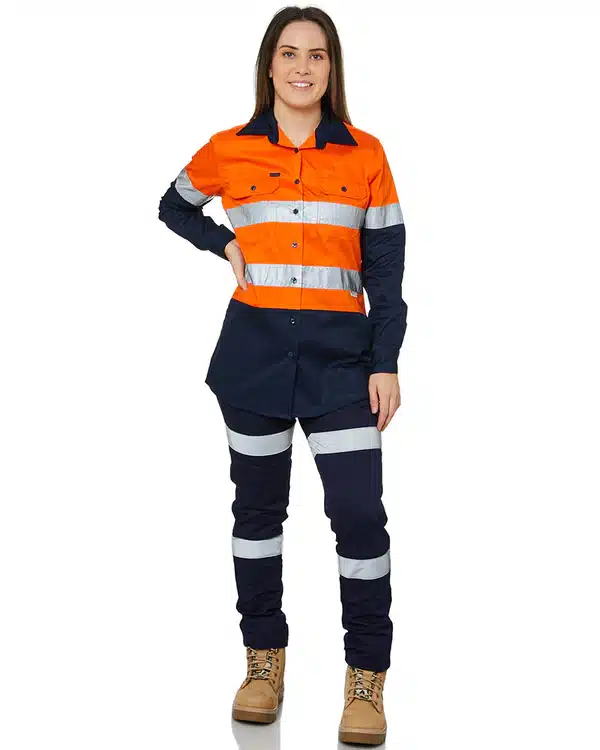 Shop here: Work Wear Hub
Bisley Workwear
Bisley Workwear by PIP is a homegrown brand known for the exceptional quality of work, safety, and protective wear for men and women alike. Its women's range includes shirts, jackets, pants, shorts, and coveralls.
The garments ensure safety and protection while remaining flexible and comfortable to move in. It also has a range of flame-resistant workwear, which guarantees to keep you safe under hazardous conditions.
This is the only brand-specific store in this list, but I have to include it because I've been using my Bisleys for many years now and can vouch for their quality.
What I like most about Bisley Workwear is that they're super durable in the laundry, maintaining its quality for years.
Shop here: Bisley Workwear
Kogan
If you need another reason to shop at Kogan, it also carries some women's tradie workwear brands.
The workwear collection is affordable compared to other online stores with higher-end brands. But if you're looking for essential workwear, it has hi-vis jackets, breathable shirts, scrub suits, cargo pants and shorts, and jeggings.
It also doesn't carry big brand names like Bisley. But the basic selection will be good enough if you're not into trades that are very hazardous and require specialised garments.
Shop here: Kogan
Get Real Workwear
This Aussie company sells products from the leading safety and workwear brands. The selection is small as of the time of writing, but Get Real Workwear covers the basics when it comes to high-quality women's tradie workwear.
Get Real Workwear has fleece jackets and jumpers, cooling shirts, coveralls, hi-vis tops, singlets, cargo pants, stretch pants, and maternity drill pants.
You'll also find reflective hardhat stickers, caps and hats to shield your head from the sun, socks, sweatbands, and towels.
And it has a super nice collection of safety shoes and boots, like this lovely pink pair, which I really love.
Shop here: Get Real Workwear & Safety
Lowes
Lowes' collections are still limited as of this time, but you can find a handful of women's tradie workwear at an affordable price. The store carries hi-vis shirts and jackets, scrubs, shorts, jeggings, pants, footwear, and more.
What I love about shopping at Lowes for industrial wear for ladies is, of course, the low price. When I'm not looking for specialised gear - which most companies provide, by the way - I always check the options at this retailer first. The selection will most likely be enough for everyday wear, so I don't need to shell out lots of money.
Shop here: Lowes
Hip Pocket Workwear
Here's one thing that sets Hip Pocket Workwear apart from others on this list. Its women's tradie workwear collection includes corporate dresses, skirts, and blazers.
Aside from office wear, you will find regular safety boots and shoes, hi-vis gear, shorts, pants, coveralls, and other accessories.
So, if you need something more business and professional but still want to enjoy the comfort and stretch of typical workwear, head on to Hip Pocket Workwear. It's nice to check this if you're looking to shop for ordinary workwear and something more fashionable at the same time.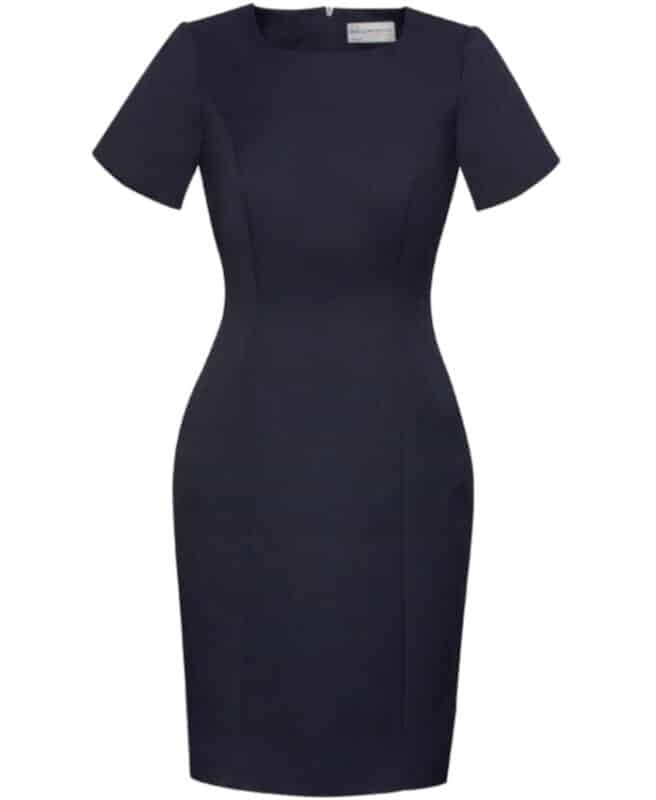 Shop here: Hip Pocket Workwear
Final words: Women's tradie workwear
What trades are best for women? Well, all of them!
We women in trade have proven that we are capable of everything, even in traditionally male job environments. But here is one thing women should not (and must not!) do: try to squeeze into men's work clothing!
Obviously, we have different requirements when it comes to clothes since men's and women's bodies are built differently.
It's great news that we no longer have to settle with ill-fitting men's clothing. There is a vast choice of industrial wear available now that provides the same level of protection, flexibility, and comfort while still feeling nice on our bodies.
From shirts to jackets to pants to footwear, the online stores and retailers in this list guarantee that clothes don't hinder our ability to show our skills and passion for our trade.