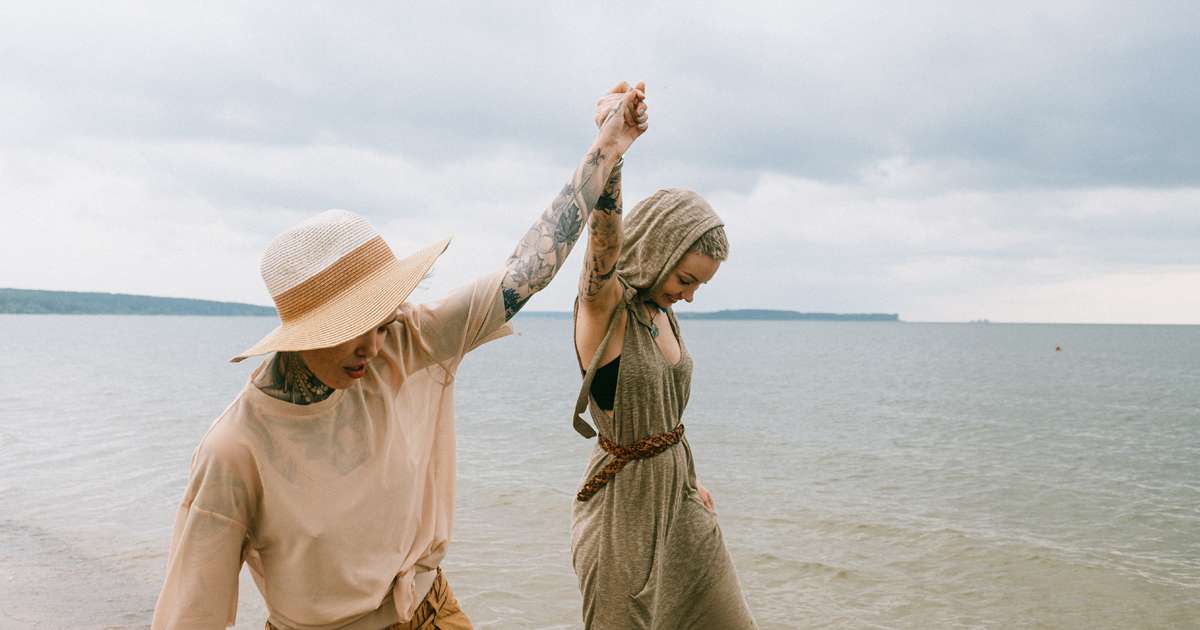 The separation process is generally long and drawn out. If you married, then the actual "divorce" part is the final hurdle and happens at least a year after separating.
Some say divorce is just paperwork or a formality, and I suppose it is. But emotionally, it is more than that. It is a significant event that marks the end of an era in your life.
Tapping into how you feel when your divorce finally comes through can be complicated.
Further reading: My divorce has finally come through and I don't know if I'm happy or sad.
There are many ladies who want to celebrate, which is great. For others, a celebration doesn't feel right but they still want to mark it somehow.
Choosing how to do this divorce thing is important because it is a time you will always reminisce on. It is a landmark in the story of your life. Whether it is happy, sad or something in between, honouring it the right way is an important part of the separation process and can even help the healing.
For this reason, here are ten ways to mark your divorce depending on how you feel.
10 WAYS TO MARK YOUR DIVORCE DEPENDING ON HOW YOU FEEL
1. PAAAAAARTY TIME
If you're a party girl and your divorce is something to celebrate then get out and do it in style.
You'll find no end of divorce party ideas and paraphernalia on the internet. Think divorce cake toppers with the bride and groom stabbing one another!
Go clubbing, dance the night away and enjoy yourself. Just make sure you don't have to get up early the following morning with the kids.
Further reading: Should I have a divorce party?
2. A DIVORCE CEREMONY
Yes, there really is such a thing as a divorce ceremony.
They are not for everyone. For some, simply being in a 100km vicinity of the ex is too much. Yet some ex-couples may benefit.
According to The Inclusive Celebrant:
"A divorce ceremony validates the past and honours the future, providing an opportunity for a couple to acknowledge to each other and to their children that an old chapter is ending and a new one beginning."
Taking the time to accept the change and to honour it could be very beneficial to you, your ex, and your children.
3. DO SOMETHING CRAZY
Let's face it. A family separation is traumatising. But the part before it is just as bad, if not worse. Those months or years of sadness as everything is falling apart.
It's fair to say you may not have been happy for a long time and it has become your default setting.
Your divorce coming through represents change and one way to mark it is by doing something crazy.
Book a skydive, learn to pole dance, get a tattoo run round the garden naked in the rain … anything to break the cycle and encourage you to start living again.
Further reading: 10 Crazy things to break-up the monotony of mum life.
4. FENG SHUI YOUR HOME
Most ex-couples downsize their homes when they separate. And that's OK because it's your space to do with as you please.
Spend the day of your divorce getting set up the feng shui way.
Feng shui can help remove the stress and negative energy from your home. Plus, the visual transformation of your home will mark the change in your life.
Learn more about how feng shui can support you during and after divorce here: Feng Shui Joan's Way.
5. MARK THE NEW DAY (AND THE NEW ERA)
Your divorce becoming official represents so many important milestones.
The end of your marriage. Closure on the separation process. Your new life a single mother. A whole new chapter to your story.
Appreciate the importance of it by watching the sunrise on this new beginning
Whether you do it alone, with your kids, or take a crowd … as the sun appears over the horizon, know that this is your own personal beginning.
HOW TO CELEBRATE DIVORCE (CONT.)
6. DO SOMETHING WITH YOUR DRESS
Nothing screams marriage like a wedding dress!
A fitting way to mark your divorce could be to do something fun and un-marriage-y with it.
Dye it red and wear it out partying, roll around in the mud and take some photos, get it made into something else, or best of all donate it to charity.
Further reading: 12 Hilarious things to do with your wedding dress when you divorce.
7. BE WITH YOUR KIDS
By the time your divorce is finalised, your children will have had time to adjust to their new lives. It may seem unnecessary to share with them the news of your divorce.
However, whether they realise it or not, it is a significant event in their lives and they may want to mark it. Knowing that the drama of the separation is finally over and good things lie ahead will be a positive focus for them.
Take them to their favourite restaurant, on a road trip or to a theme park. Have a rip-roaring time with them to give them a taster of things to come.
8. DO SOMETHING YOUR EX WOULD DISAPPROVE OF
This is not meant in a revengeful and bitter way because remember ladies, we are better than that. Onwards and upwards.
Put it this way, I got a puppy!
Enough said.
9. PULL YOUR FRIENDS CLOSE
There is nothing like a separation process to find out who your real friends are.
Enjoy a day or evening with the friends and family members who have been there for you throughout the ordeal.
High tea, a nice dinner. Reminisce on times gone by, thank them for their support and chat with them about your plans for the future.
10. BEGIN YOUR NEW PATH
When your divorce comes through it can feel very final. But the end of anything is the beginning of something new.
What do you want from your life now? And how are you going to get it?
Mark your divorce by enrolling on a course, looking for a new job, considering a sea change, saving for holiday.
This is a new beginning. Start living your life to the max today.