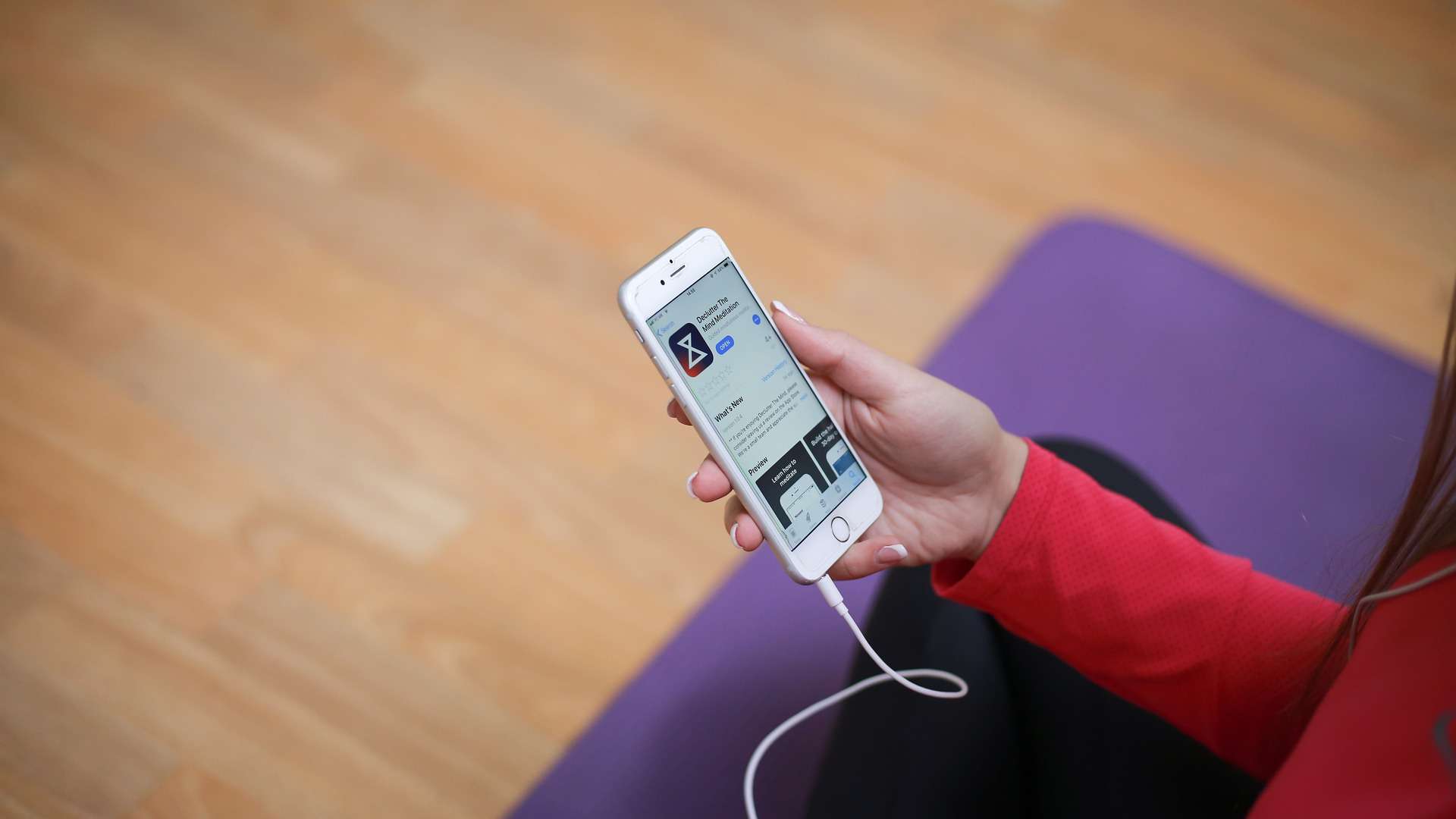 This article about apps to learn meditation was last updated in 2022.
If someone mentioned meditation to me a few years ago I would have laughed and spat out my wine. I'm a mum! How on earth could I find time for peace and meditation? No, red wine was a far easier option.
That was until I reached rock-bottom, partly due to my lack of insight and possibly too much wine. I was at the point when I would try ANYTHING to feel better and meditation was mentioned to me over and over again by everyone – my GP, my counsellor, my friends. So, I thought "what harm can it do" and I gave it a whirl.
I am so glad I did. It has changed my life.
The best bit is that it's actually very easy to get started if you use a meditation app and it only takes 10 minutes each day. Winner! But best of all are the massive positives you can gain from meditation. According to ZenHabits:
"Meditation has been shown to have mental benefits, such as improved focus, happiness, memory, self-control, academic performance and more. Some research on meditation has indicated that it may have other health benefits, including improved metabolism, heart rate, respiration, blood pressure and more."
What have you got to lose?
To get off the starting block we've listed our favourite apps to learn meditation – many of which have free options and heaps of specific features you will love. We've done the research and bring you everything you need to know right here.
9 Apps to learn meditation and improve your life through mindfulness
Headspace is the meditation app for skeptics. If you're completely new to meditation or are afraid that it might be too woo woo for you, this is the app to get. Headspace is easy to use, straightforward and to the point, focusing on guided exercises that last for about 10 minutes and intended to be practiced daily. You get 10 sessions of guided meditation for free by downloading the app, and you can learn the basics quickly just by following along. If you want more sessions and features, the paid subscription is pretty solid and packed with content, along with stats that track your progress. Headspace has got to be one of the best apps to learn meditation.
Available via: Apple, Android
Free version: Free to try

Cost of app: $12.99/month or $69.99/year

Pros: free 10 sessions of guided meditation, takes the hippy dippy out of meditation

Cons: Need to pay for more sessions and features

You will love this app if: You're new to meditation and want a secular, straightforward way to learn.
Calm offers a free 7-day trial where you can access guided meditation exercises plus additional content at no cost. This is a good way to get a feel of the features before you commit to a monthly plan, which is a great deal if you want the whole package. This includes a 21-day program that teaches you about wellness in general, and another 7-day program to help you get better sleep. The meat of the subscription is the individual meditation sessions that last from 2-20 minutes that you can use as often as you need.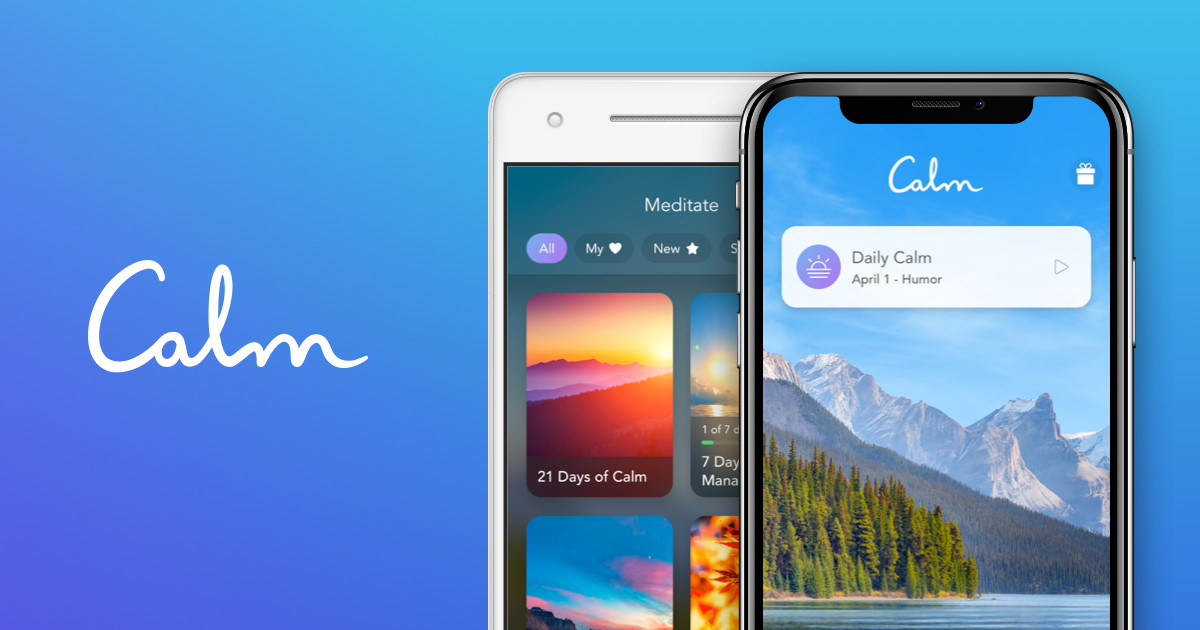 Available via: Apple, Android
Free version: Free 7-day trial

Cost of app: $14.99/month or $69.99 (yearly)

Pros: 7-day trial to learn meditation at no cost, well-rounded meditation app, paid version is packed with features

Cons: Need to pay for advanced features, requires commitment to achieve results

You will love this app if: You have kids who also want to learn meditation. Check out the Calm Kids app.
Buddhify is a paid meditation app that organises meditation lessons based on themes, like waking up, taking a work break, dealing with difficult emotions, trying to sleep, and feeling stressed. There are plenty of exercises for turning a beginner into an intermediate or advanced practitioner, and enough lessons within each theme to help and calm your mind in specific situations. This isn't the ideal app if you're just testing the waters, because you have to pay upfront, but intermediate users will find it more than adequate for their needs.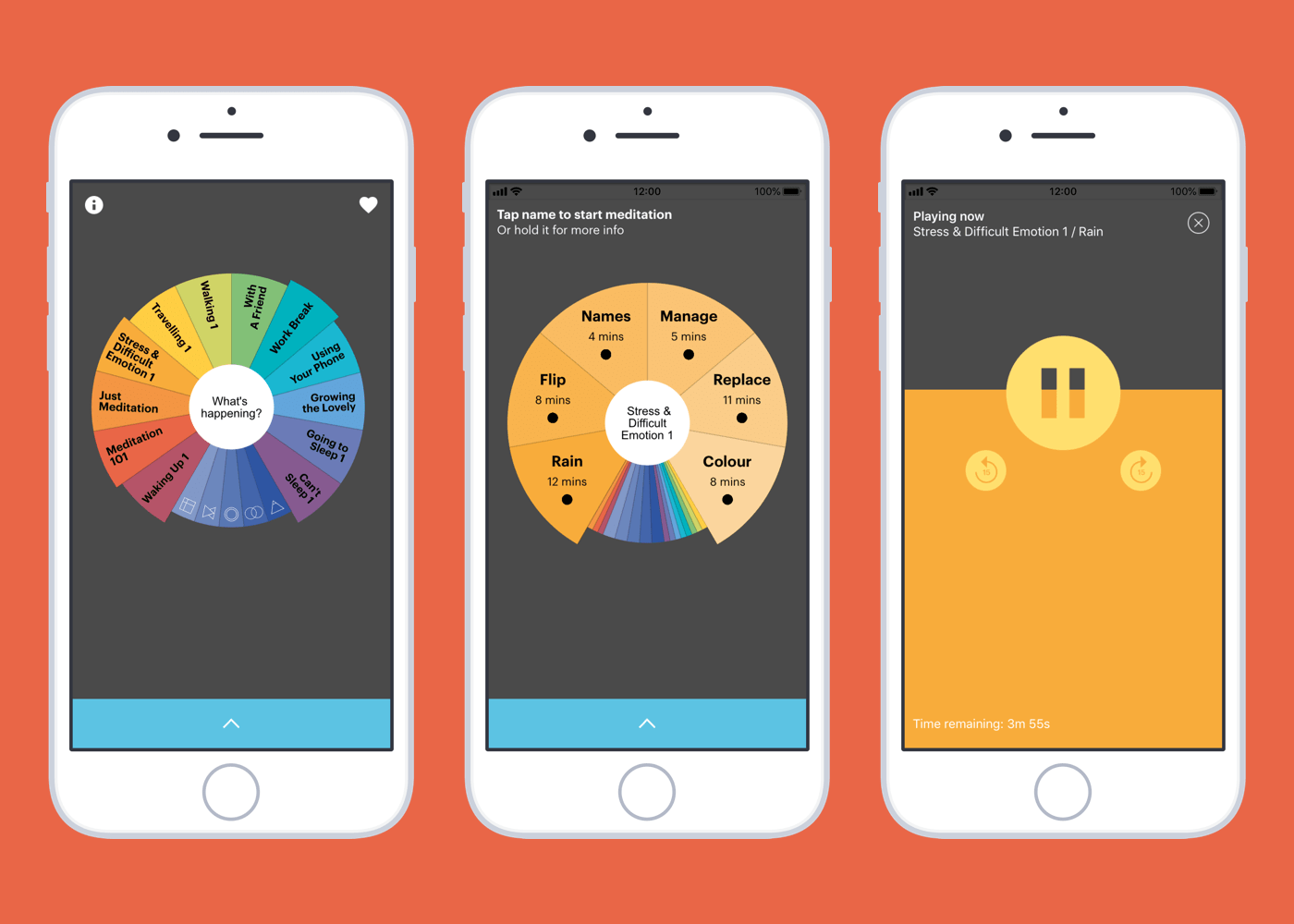 Available via: Apple, Android
Free version: No

Cost of app: $4.99 (iOS) or $3.99 (Android) to download, $30/year membership

Pros: Guided meditation sessions organised by theme, lot os of exercises, 60 sessions for kids

Cons: Paid app

You will love this app if: You have experience with meditation and want to level up your knowledge.
MEDITATION APPS FOR BEGINNERS (CONT.)
Next on our list of apps to learn meditation: Sattva is a meditation app based on Vedic teachings and taught by Sanskrit masters, focusing not just on meditation but also chants and mantras. One of the spiritual teachers on the app is Gurudev Sri Sri Ravi Shankar. This app is more spiritually focused than the others on this list, and ideal for experienced practitioners and those interested in Vedic beliefs and tradition. Overall, the lessons are accessible enough even if you're a complete newbie, and the app features a robust tracking system that monitors progress. Seasoned users will appreciate over a hundred guided meditations, sacred sounds and music tracks.
Available via: Apple, Android
Free version: Most meditations and chants are free to download

Cost of app: $12.99/month or $49.99 per year (one time)
Pros: Downloadable content for offline use, wide variety of content on different themes, data-driven progress monitoring

Cons: Might put off secular-minded beginner users

You will love this app if: You want an authentic, spiritual mindfulness experience based on Vedic teachings.
For people who just don't have time to meditate, the Simple Habit app makes it a breeze to squeeze the meditation habit into your daily routine. The 5-minute mindfulness meditation tracks are bite-sized and perfect for on-the-go mindfulness. Even short meditations can help focus attention, reduce stress and improve the way you handle difficult emotions at that moment, and the app encourages daily continuous practice for best results. The app features progress tracking, social media connectivity, and over 50 meditation tracks available to buy. All exercises are taught by experienced teachers.
Available via: Apple, Android
Free version: 50+ free sessions

Cost of app: $11.99/month or $89.99/year

Pros: Bite-sized meditation sessions for busy people

Cons: Need to pay for additional content, advanced users might need more features

You will love this app if: You are a time-poor mum who wants to fit mindfulness into your daily routine.
Aura focuses on your current mental state and recommends a brief guided meditation session (3-7 minutes) to calm your mind and reduce stress. These short sessions are about 5-10 minutes long and encourage you to reflect on how the session changed the way you feel. There's a community section where you can post reflections to a board for other Aura users to see. There are also different meditation channels with playlists, like calm anxiety, peaceful morning, positivity and happiness, and self-love.
Available via: Apple, Android
Free version: Yes

Cost of app: $11.99/month, $59.99/year or $399.99/lifetime

Pros: Short meditations, personalised meditation lessons, stories and music, over 1000 sessions

Cons: Limited functionality on the free version, need to pay to unlock additional content and premium features

You will love this app if: You can't sit still for long periods.
Apps to learn meditation (cont.)
The number one free meditation app Insight Timer is perfect whether you are learning meditation for the first time or you are a more advanced user. Insight Timer's library has over 120,000 free meditation sessions on a wide range of topics from managing stress to getting better sleep, all completely ad-free. The app also offers free live yoga classes, a thriving community hub and a kids/teens section with stories and meditations. And if you want to get deeper into the practice, the premium version features workshops, mentoring and multi-session meditation courses.
Available via: Apple, Android
Free version: Yes, 120,000 free sessions

Cost of app: $60/year with 30-day free trial

Pros: Huge library of free meditation sessions, great for both beginners and advanced users

Cons: Massive amount of content can be overwhelming for beginners, need to pay for mentoring and workshops

You will love this app if: You want endless options when it comes to meditation sessions and mindfulness topics.

The Aussie meditation app Smiling Mind was originally designed to help children and young people deal with daily stressors and difficult emotions. Now adults can learn how to meditate and calm their mind as well. The guided lessons are categorised by age and starts at 7-11 years. The interface is easy to navigate, the exercises are clear and simple, and the app is completely free. Smiling Mind is a great choice for families with kids who want to learn meditation together.
Available via: Apple, Android
Free version: Yes

Cost of app: Free

Pros: Easy to use, clear and straightforward exercises, great for kids and young people

Cons: Intermediate and advanced users might need more features to keep engaged

You will love this app if: Your family wants to learn and practice meditation together.
Last on our list of apps to learn meditation: Ten Percent Happier was developed by an American news anchor who had an on-air panic attack back in 2004 and found that meditation helped calm the voice in his head and improve the way he handles his emotions. Ten Percent Happier teaches you how to be mindful, improve your relationships, sleep better and become 10% happier with guided meditation exercises (audio and videos), sleep content, and bite-sized wisdom and inspiration. People who are completely new to meditation will appreciate the fuss-free, straightforward lessons that build up practice and help you stick with it.
Available via: Apple, Android
Free version: 7-day free trial

Cost of app: $99.99 per year

Pros: Video and audio exercises, flexible meditation, around 500 meditation lessons on different topics, including sleep

Cons: Limited features on the basic version, expensive

You will love this app if: You are busy and want a flexible way to learn mindfulness and stick to the meditation habit.
Find out more about meditation here: Meditation for mums (no it's not a joke!).