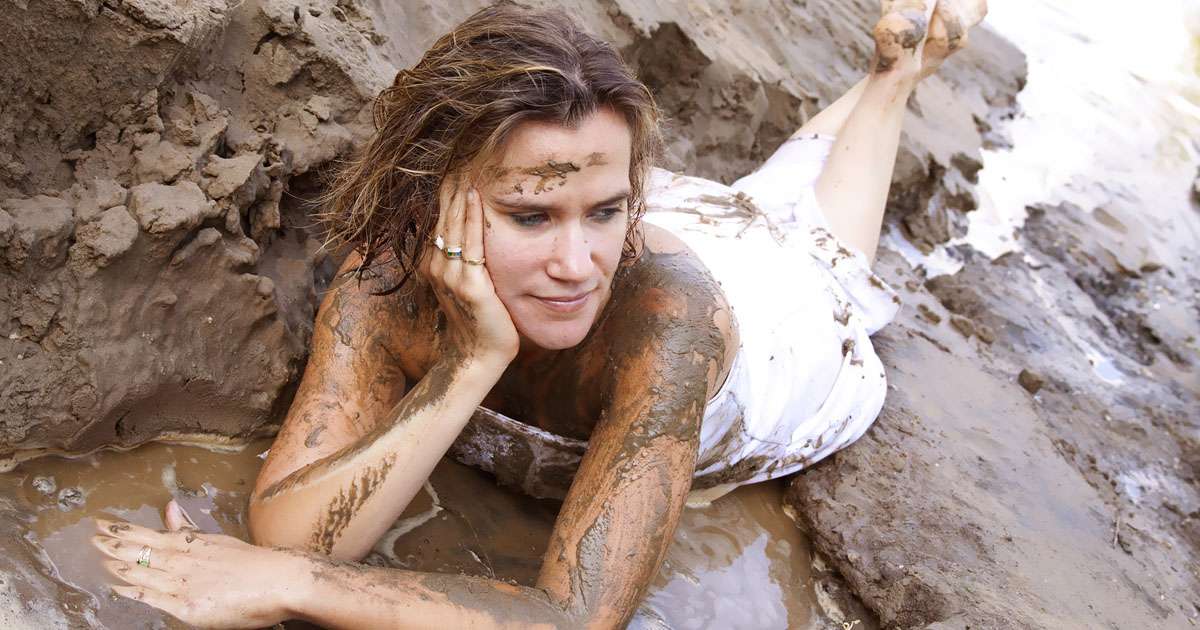 Hilarious things to do with your wedding dress when you divorce.
Your wedding dress: A symbol of security, stability and lifelong loyalty. Possibly the most beautiful dress you have ever worn in your life.
But where is it now? And what the hell are you going to do with it now you're divorced?
Other than sticking it where the sun won't shine about your ex-husbands person, here are some hilarious things you can do with your wedding dress when you divorce.
12 HILARIOUS THINGS TO DO WITH YOUR WEDDING DRESS WHEN YOU DIVORCE
1. BURN IT
Burn The Dress ceremonies are more popular than you may think. A UK divorcee decided to film her ceremony to make up for having no professional photos at her wedding. The video went viral and planted the seed for many other ladies looking for a way to symbolise the end of their marriage. Alexandria, who was 27 at the time of burning, described it as a starting point in her new life.
Source: Unilad
2. MAKE CURTAINS WITH IT
Need a new set of curtains? Well don't go buying the fabric. Use your dress. Not only are you saving money but your dress will have become something functional. Whenever you open the curtains on a new day, you can be thankful for your new life as a single mother.
3. WEAR IT TRICK OR TREATING
Halloween could be the perfect time to don your wedding dress again, but this time as a zombie bride. Attacking the dress with the kitchen scissors has got to be therapeutic. Then splash yourself with fake blood and do your make-up like you've pulled an all-nighter. And off you go with the kids to terrify the neighbours in your creepy creation.
Get divorce cake topper from: Amazon AU
4. MAKE IT INTO A PILLOW
There is nothing quite as luxurious as a silk pillow. So why not get one made out of your wedding dress? Not only will it be super comfy, but silk is really good for your skin and can actually help reduce wrinkles caused by your separation.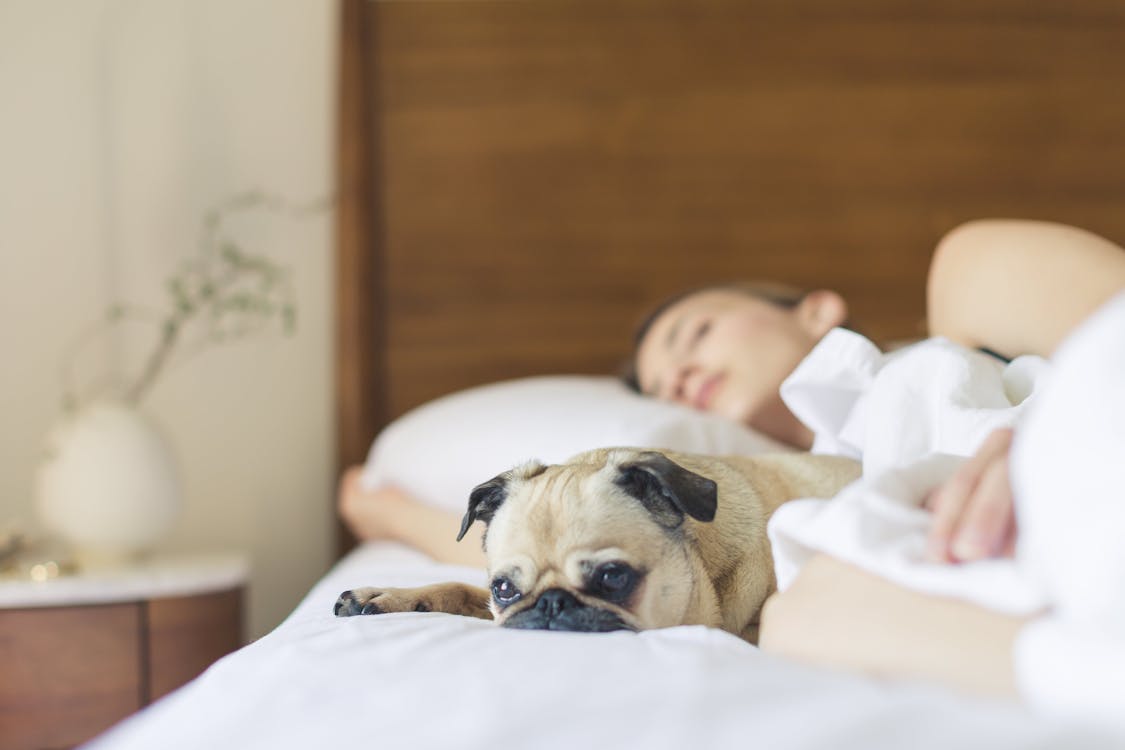 5. TRASH IT
Yes, this really is a thing. Also known as 'rock the frock' or 'fearless bride', it is a style of photography where you flaunt your flock in a dirty place (the grubbier the better) whilst destroying it with rips, mud, water, paint etc. Ok, so you looking serene with cow sh*t all over your dress wasn't the wedding photo you planned to hang in your hallway, but it's something at least.
Source: Rosy Hugh Photography
6. GIVE IT TO YOUR GAY UNCLE
Give it to your gay Uncle for his 'after dinner drag queen dress-up box'. He will love you forever.
WAYS TO USE YOUR WEDDING DRESS AFTER DIVORCE (CONT.)
7. USE IT AS TOILET PAPER
You've heard of wedding dresses being made out of toilet paper, so why not the other way around? Rip the dress up and pile it beside the toilet. Not only will you not have to buy toilet paper for a year, but you will have a beautifully, chaff-free bottom.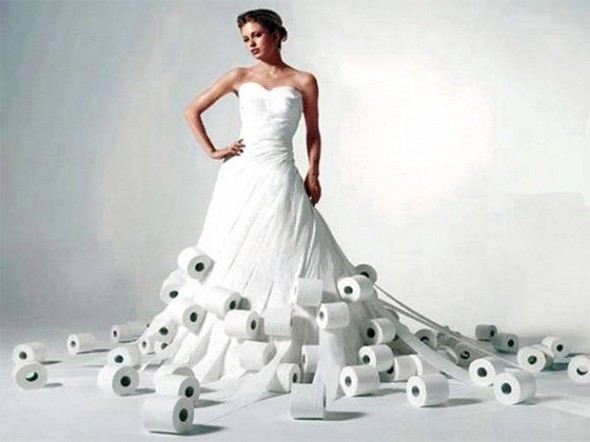 Source: Chill Out Point
8. USE IT TO DETER PESKY INSECTS
Surely that tulle netting from your wedding dress would make a great food cover to keep the flies off your salad at the next barbie? Or, if you went crazy with it on your wedding dress and you have enough, you could hang it over your bed like a mosquito net. No more annoying things to upset your happy life.
Source: Amazon AU
9. WEAR IT FOR YOUR DIVORCE PARTY
Are you having a bash to celebrate the end of your marriage and the beginning of a new phase in your life? Don't go buying something new. Instead, give your wedding dress another public outing. You could even get it re-styled as something more mainstream, or stick with the blushing bride look for your divorce party.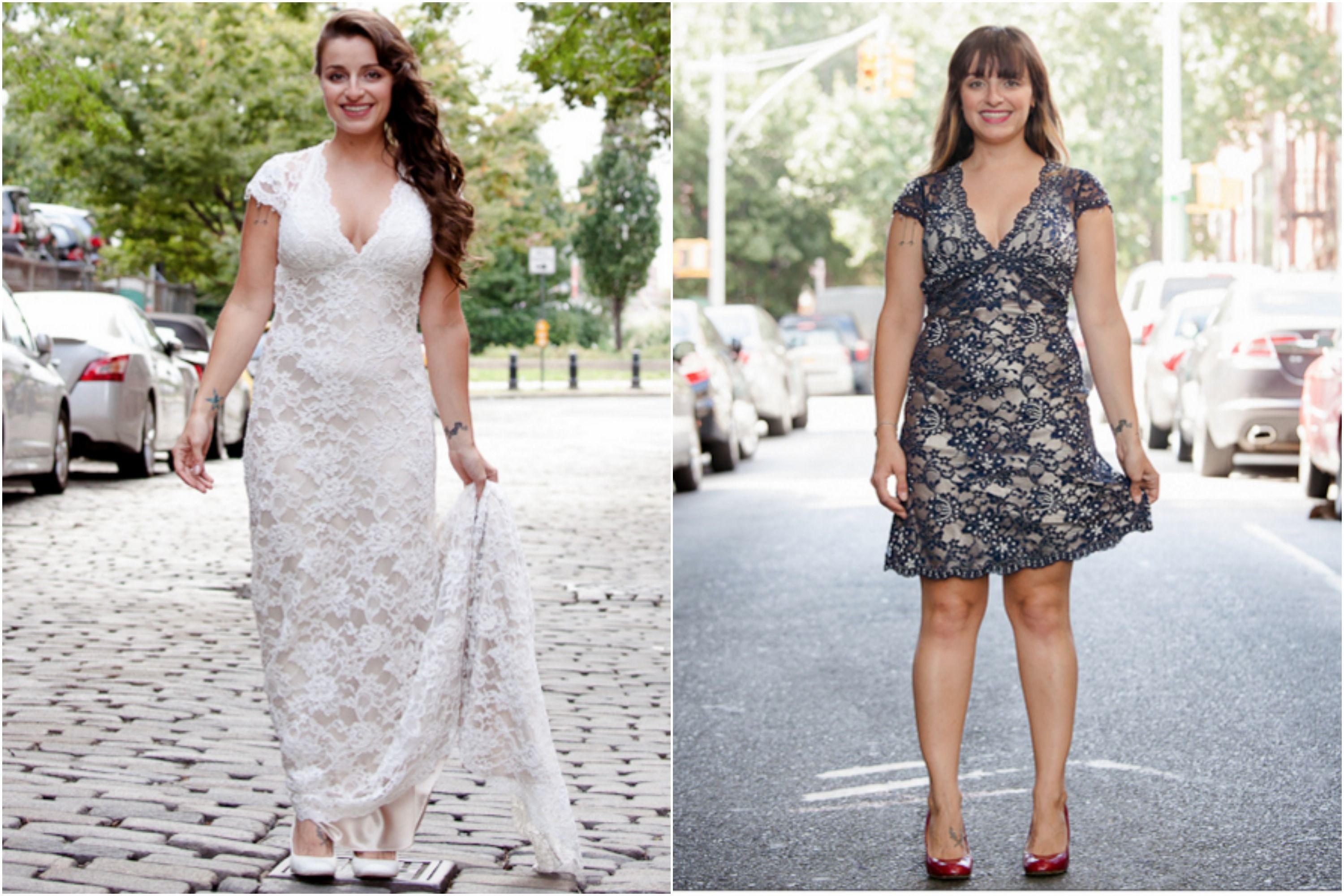 Source: Good Housekeeping
Hilarious things to do with your wedding dress when you divorce (CONT.)
10. DONATE IT TO THE RSPCA
The RSPCA are always looking for donations of sheets, towels and blankets to keep their animals warm and comfy. Surely the luscious fabric of your wedding dress would come in handy somehow? And if they really can't find a use for it, one of the staff can wear it to their fancy dress Christmas party.
11. SELL IT AND JUMP OUT OF AN AEROPLANE
Is there something you always wanted (or always wanted to do) when you were married, but couldn't? Well, do it now! And sell your wedding dress to pay for it. Do something crazy, like a skydive or get botox. Or buy a something significant, like a piece of jewellery that you can wear everyday … it will mean so much more than an old dress shoved at the back of your wardrobe.
12. DO THE COLOUR RUN IN IT
Looking to add some colour to that plain old dress? Wear it on the Colour Run. You may have to make a few minor adjustments to prevent yourself bursting out of it, tripping over it or over-heating. But when you reach the finishing-line your dress will be unrecognisably bright and cheerful … a bit like your post-marriage self.
Source: Storytrender
We hope this list has entertained you.
Of course, in reality, the very best thing you can with your wedding dress is to donate it. Try Angel Gowns and Brides Against Breast Cancer to start, but there are lots of other places that will gratefully take your dress and put it to good use.
Whatever you do, we hope you feel good about it.