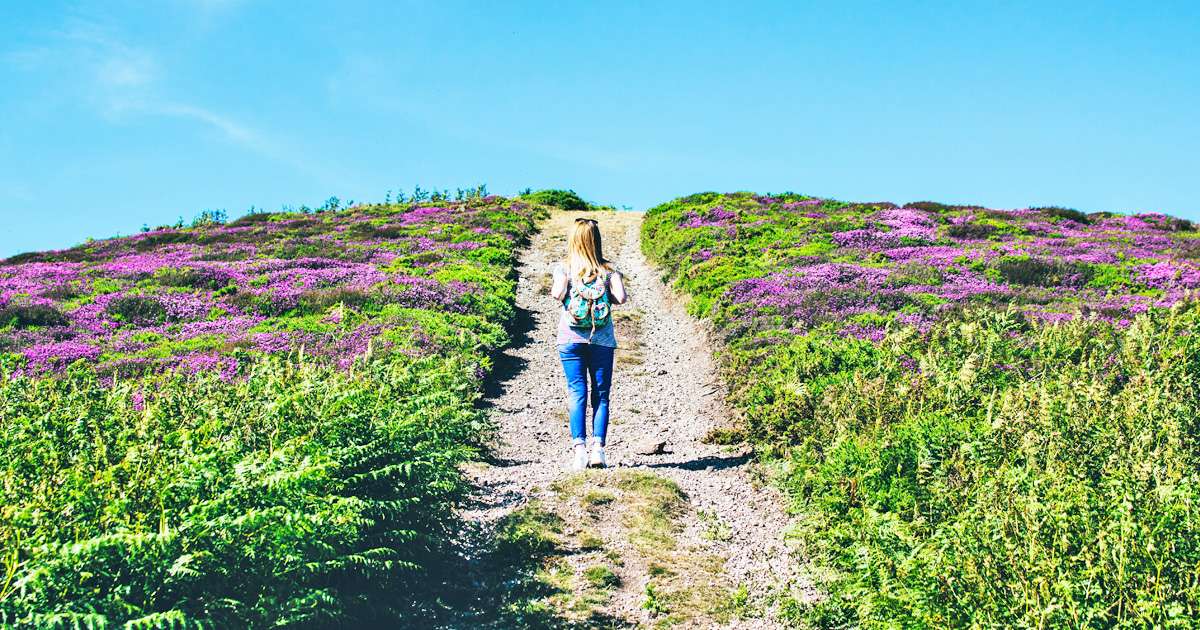 You don't need a partner to go on a date. In fact, in some cases, it's even better doing it by yourself!
But, we get it. It can feel intimidating going it alone when others around you are with friends or partners.
For this reason, we've put together a list of solo date ideas to get you out enjoying life and treating yourself the way you deserve.
Where to take yourself on a date
1. BUY YOURSELF SOME FLOWERS
When it comes to solo date ideas for the green thumb, buying yourself some flowers is a no brainer. Take a trip to your local florist or garden centre and pick out a lovely bouquet. Even better, buy seeds or potted flowers and plant them in your garden.
Depending on where you live, you could even take a walk and pick wildflowers along the way. Don't forget skip and take a wicker basket!
2. VISIT THE RSPCA OR LOCAL ANIMAL SHELTER
Being solo doesn't mean depriving yourself of cuddles.
Visit the cute animals at the RSPCA or local animal shelter.
Or go the extra mile and actually adopt a cuddle buddy. After all, pets are way better than humans when it comes to unwavering love and devotion.
3. GO FOR A WALK AND A PICNIC
A walk and yummy picnic with lots of your fav foods is a good option, especially if you're an active gal.
Going at sunrise or sunset is beautiful and encourages inner contemplation.
Whether it's a leisurely walk or a jog, getting out in nature is always a wonderful way to waste a few hours on a solo date.
4. HEAD TO THE MOVIES
You simply can't go wrong with a trip to the movies, and many people actually prefer to go alone.
Head to the cinema to see the new blockbuster or hit the local theatre to experience a production.
Laugh as loud as you like, cry as much as you need and don't worry about any undignified snorts as you're not out to impress anyone but yourself!
5. GET A MASSAGE
Going on a solo date is the perfect excuse to book a relaxing massage or head to a fancy spa. Also, try a mani-pedi and treat your nails to some TLC.
Not only do these treatments make you feel and look good but according the happy people at The Joyful Approach:
"When you are touched by another person, the signals sent to your brain translate into feelings of security, happiness and comfort. These feelings are supported by a decrease in stress hormones and an increase oxytocin, a hormone thought to calm and counter stress."
The perfect excuse to splash out on a full body treatment.
Further reading: Coping with lack of intimacy when you're single.
SOLO DATE IDEAS (CONT.)
6. FAVOURITE CAFE AND A GOOD BOOK
Few things are better than good coffee and a great book.
Head to your favourite cafe and indulge in a plate of treats while reading a juicy novel. And if you don't like what's on the stereo, you can always put on headphones and listen to your tunes.
7. PAMPER AND PLEASURE NIGHT AT HOME
Now's the perfect time to break out the great-smelling candles, bath bombs and expensive skincare products. Pamper your skin with a fancy facial while you're at it.
Oooh and why not grab the adult toys and turn your pleasure night up a notch.
Further reading: How to have the best sex life every … with yourself.
8. TRY A LOCAL TOURIST ATTRACTION
A unique experience makes for an awesome date, even if you're on your own.
Why not visit a local tourist attraction (the one that you've always been meaning to try)? Or book at experience?
The choices are endless, from a ride in a hot air balloon to a rally drive.
9. GET IN THE CAR AND DRIVE
What could be easier than getting in the car and start driving?
Whether short or long, planned or spontaneous, hitting the open road is a freeing experience, especially with the windows down and the music blaring.
We love a scenic drive on a coastal road but do whatever floats your boat.
10. TAKE A CLASS
It's time to treat yourself to a new hobby. There are heaps of classes available online and off.
Are you a health nut? Try yoga or a cooking class.
Feeling sexy and adventurous? Try pole dancing!
The sky's the limit.