It is a sad day when our perfect skinned cherubs start to get the odd blemish on their faces, especially when they are not yet teenagers. But sadly, it is part and parcel of growing up. All we can do as parents is supply them with good quality tween skin care products and help get them into a healthy skin care regime.
I remember first noticing my daughter's skin changing. Pores enlarging and the odd breakout. It seemed unfair that it was happening so young but many of her friends were experiencing the same. "Perhaps it's their hormones" I would mull over with other mums, or "Maybe their diet".
The one thing I did know was that if she kept her skin clean and learned how to use skin care products correctly, it was going help.
And it did!
We tried lots of different face washes, toners, moisturisers and masks but discovered the key was to keep it simple and stick to products that are gentle on their beautiful, fresh young skin.
Finding the right skin care product for your tween
Finding the right skin care solution for your tween is about trial and error. You have to try a product for at least four-weeks to really know if it's working or not. Having said that, don't continue with a product if you notice a negative reaction on the skin. And, what works for one tween may not work for another, even with siblings. Different skin types require different treatments.
In this article, I share some of the products that worked for my tweens, alongside recommendations from other mums who were searching for the perfect tween skin care products with me.
Best tween skin care products to buy in Australia
Sukin Teen Skin Cheeky Cleanser
Definitely one of our household's favourite products, Sukin Teen Skin Cheeky Cleanser kept my daughter's skin hydrated and soft.
Having been a tween myself a very, very long time ago, I know the horrors that come with having an oily face. That's an ingredient for losing your self-confidence back in the day – and even more now, with social media in the mix?
But that never became a problem for my daughter, and that's thanks to this Cheeky Cleanser. Washing her face twice a day left her face moisturised without the annoying oiliness.
The all-natural Cheeky Cleanser is Australia-made, cruelty free, and vegan-friendly are nice features, too!
Where to Buy: Woolworths
Petite Skin Co Tween skin care regime
Alright, you can call me lazy, but I do love skincare kits! Getting a little help in choosing products that go together is huge for me.
That's why I love Petite Skin Co's My First Skincare Routine Kit. This kit is great whether your tween is starting to struggle with some congestions, blackheads, or pimples, or you simply want them to establish good skincare habits. The products are super easy to use and they have great customer service, too!
The skincare routine kit comes with a face cleansing foam, face moisturiser, face sunscreen, a buffer, and stickers that your tween can use on Petite Skin Co's downloadable Good Skin Habits chart.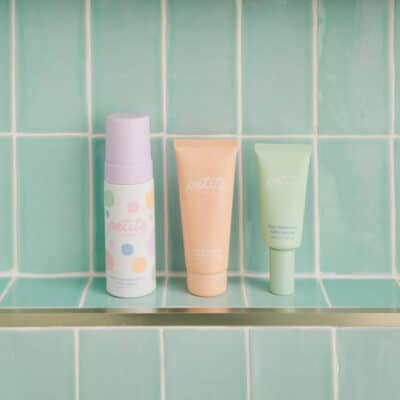 Where to Buy: Petite Skin Co
Medik8 Gentle Cleanse
One of the best friends I trust the most in the world recommended this cleanser to me. Now, Medik8 Gentle Cleanse is not specifically formulated for tween skin, but it is gentle enough to pass this mother's test. Perfect consistency? Check. Removes makeup and gunk? Check. Cleanses well? Check!
In fact, it's great for all skin types, so it's not just good for your tween, but your whole household as well! That's time saved on shopping for skincare products, yay.
Medik8 Gentle Cleanse is cruelty free and vegan, and contains AHA, hyaluronic acid (I'm a sucker for everything with hyaluronic acid!), and Vitamin B.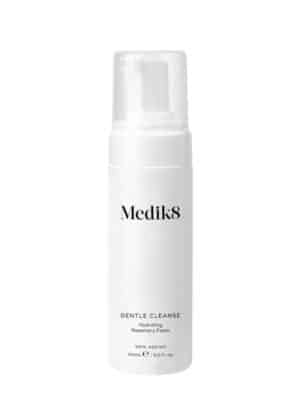 Where to Buy: Oz Hair and Beauty
Thursday Plantation Tea Tree Acne Control Kit
The tween to teenage years are crucial in developing our children's self-esteem. We all know how brutal these years can be. And you and I know that there's one enemy that every tween and teen that has cause major damage in many adults' self-confidence: acne.
Thursday Plantation Tea Tree Acne Control Kit is a three-step skin care formulated to keep your tween's skin looking clean and healthy. If you, like me, were in the tea tree craze years ago, you already know that tea tree is a natural antibacterial that targets blackheads, whiteheads, and pimples.
So, if your tween is already suffering from breakouts, or is starting to show signs, Thursday Plantation Tea Tree Acne Control Kit is a perfect solution.
The Kit contains Tea Tree Face Wash for Acne as your tween's cleanser, Tea Tree Medicated Gel for Acne as a targeted spot gel for those unwanted breakouts, and Tea Tree Face Cream for that lightweight hydration.
Where to Buy: BigW
Mebeme Gentle Duo
If your tween is not yet showing signs of blemishes, lucky for you! It's always still a great idea to start them with good skincare habits as soon as you can. What better way than with gentle and natural products?
Mebeme Gentle Duo, a two-step routine that includes a cleanser and a moisturiser, is simple and suitable for your tweens' normal to sensitive skin. It washes away easily without being harsh on the skin. Customers rave about the smell, too!
And guess what? If your tween boy doesn't like putting cream on his face, he can use the moisturiser on dry parts of his skin like his knees or elbows.
Where to Buy: MEBEME
Effaclar Purifying Anti-Acne Face Wash
Next on my tween skin care list is La Roche-Posay Effaclar Purifying Foaming Gel Anti-Acne Cleanser. I personally love it because it eliminates sebum and oil by gently cleansing and purifying the skin. I find this cleanser travel-friendly since it's perfect for tweens, teens, and adults alike, provided, of course, that we're all having excess oil problems at the same time. It's a great option for your tweens who are starting to have acne problems.
La Roche-Posay Effaclar Purifying Foaming Gel Anti-Acne Cleanser promises that you'd see results in just 25 days. Some users are reporting brighter skin in as early as 3 days. So one thing to keep in mind is to bring a moisturiser, since it strips away excess oil.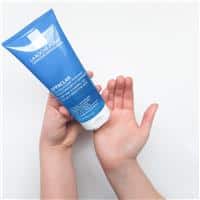 Where to Buy: Chemist Warehouse
Vee Organics Three Step Routine
Seeing the first signs of dryness, blackheads, or pimples on your tween's skin? Vee Organics 3-Step Routine is safe for kids, tweens, and teens from 7 to 17 years old. It works on sensitive, oily, dry, normal, or combination skin.
I know we have talked about Vee Organics before, and we still rave about it now. If you're looking for natural and organic tween skin care that are also environmentally friendly, we highly recommend Vee Organics 3-Step Routine Bundle.
The Routine Bundle includes a cleanser, exfoliant & moisturiser. It comes in the cutest pink or teal packaging that your tween would surely love.
Where to Buy: Vee Organics
Dermalogica Clear Start Breakout Kit
Here's another product that, although not specifically made for tweens, work for their young and sensitive skin as well. Having been a fan for years now, I trust Dermalogica Clear Start Breakout Clearing Skin Kit for myself and my kids.
I remember when my daughter was just starting to feel the stress of being a tween. Between school, making friends, a boy she was crushing on, and all the junk food she was consuming, she started having breakouts.
A friend recommended Dermalogica Clear Start Breakout Clearing Skin Kit and it worked like magic. Not only did it help clear my daughter's blemishes, it also kickstarted her tween skin care routine.
It's been years since I gave her the kit to help her clear her breakouts, and she still goes back to it every time. Even I use it from time to time and I swear by it.
This 3-piece Clear Start Breakout Clearing Skin Kit contains the foaming wash, clearing booster, and hydrating lotion to clear away your tween's breakouts.
Where to Buy: Oz Hair and Beauty
Avène Tolerance Extremely Gentle Cleanser
One of my friends has a son with a dry and sensitive skin. Having read the rave reviews of Avène Tolerance Extremely Gentle Cleanser online, she decided to get him to try it. And she never looked back!
What she liked the most about the product is that it's already moisturising. It effectively cleans her son's skin without drying it. We know that some young boys don't care about skincare, so a cleanser that also moisturises and hydrates the skin is definitely a great find.
Avène Tolerance Extremely Gentle Cleanser is also fragrance-free, so if you're looking for tween skin care products that's formulated to reduce the risks of allergic reactions, you're looking at the perfect product.
Where to Buy: Oz Hair and Beauty
In B Tween Facewash
In B Tween's B Clean Facewash is specifically formulated for kids, tweens and teens, so you can never go wrong giving it your tween. I mean, kids as young as 6 and 7 have been using it and reporting great results.
If you didn't know, our kids start having blockages in their skin such as blackheads and whiteheads at the tender age of 6 or 7. Their skin is still super sensitive at this point, so we need to use only the most gentle products. We absolutely cannot use adult products on them!
It's great that In B Tween has made it a point to create products that specially cater to the needs of young kids. The B Clean Facewash is gentle yet effectively removes blockages on their skin. Since it works great on the skin of younger kids, it would definitely work on your tween's!
The B Clean Facewash is also natural, vegan, cruelty-free, and made in Australia.
Don't you wish we had these products when we were young?
Where to Buy: In B Tween Skincare for Kids