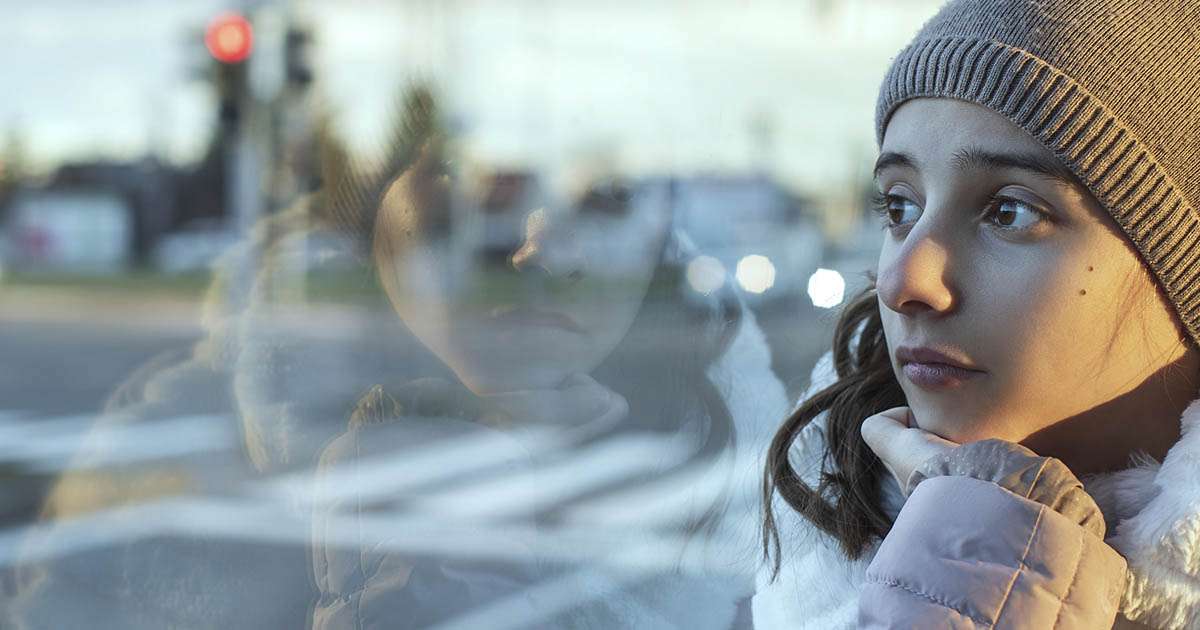 13 Ways to teach your teen girl self love.
Those teen years … a tough time, right? We all remember it and if you've got teens in your household right now, then you are likely experiencing some of the challenges all over again (lucky you!).
One thing parent's often ask me is how they can encourage their kids to love themselves and develop a positive body image. (Sometimes I get asked the complete opposite… 'my daughter is obsessed with herself and has no empathy whatsoever for anyone else…. HELP!' – but we'll leave that discussion for another time!)
Here are 13 simple practices to teach teen girl self love.
Warning: there may be some truthbombs ahead. #justsayin
Further reading: Gifts for teenage girls that have nothing to do with iphones.
13 Ways to teach your teen girl self love
1. BE A GREAT ROLE MODEL WITH YOUR OWN BODY IMAGE
I know you know this one. But let me highlight some of the things you may not be aware of that can be potentially harmful to your children's body image.
Your language around your own body image. Every time you say something negative about the way you look, you're normalising this behaviour. If you can wear swimmers in front of your daughter without embarrassment that sends a powerful message that you embrace your body. It reminds her that ALL bodies are beautiful and life is to be enjoyed regardless of whether you are built like a typical swimwear model. But if that's a stretch, start with becoming aware of the thoughts and comments you make to yourself when standing in front of the mirror.
2. YOUR LANGUAGE AND BEHAVIOUR AROUND HEALTH
Recently a student shared that her Mum said, 'I just don't know how that person can let themselves get that big; it's so unhealthy,' about someone in the street. It made the daughter feel really uncomfortable. Passing judgement on other people based on how they look can show your children that if they want to be accepted by you, they need to look a certain way.
What we grew up with as normal behaviour and acceptable viewpoints are being questioned and debunked by science on a daily basis. 'Healthy' doesn't look a certain way for everyone. Eating disorder prevention training teaches us that that even words and phrases like 'clean eating' and 'guilt-free' can cause problems. These statements suggest that some foods are dirty or should make you feel guilty. When we label foods as 'good' or 'bad,' 'right' or 'wrong,' then it can cause stress for the young people around us about the types of food they eat.
Instead, encourage intuitive eating, noticing how foods make us feel (which can be different for each of us). If you're trying to get healthier in your household, it's recommended that you increase the stuff you know to be full of nutrients (such as fresh fruits, veggies) rather than restrict foods. Dieting is the biggest risk factor for an eating disorder.
3. FOCUS ON WHAT OUR BODIES CAN DO
Focus on what your body, and what your child's body, can do! Give compliments and comment on the things they're doing, achieving or loving that aren't based on how they look. This is one of the easiest ways to teach your teen girl self love.
4. TAKE NOTICE AND GET HELP IF NEEDED
Take notice and get help if needed. If you notice your child talking a bit about calories. Things like how much their friends weigh, wanting to lose weight or perhaps increasing time in the gym. Or if they are fainting at school or hiding food in their bedroom, then take them to see a professional (such as a counsellor or psychologist) that specialises in working with adolescents. If you have any queries or concerns, call The Butterfly Foundation on 1800 33 4673 or visit. They are wonderful, will talk to you about anything related to this topic and provide recommendations if they feel you need more help.
Ways to teach your teen girl self love (cont.)
5. CREATE STRESS RELIEF RITUALS
Alongside body image, stress often comes up as one of the top concerns for teenagers, especially school stress. It might be hard to tear your teen away from their studies or it could be that your child avoids study altogether. However it's expressed, their behaviour will often be linked to feeling overwhelmed and stressed (even if it looks like hours of mindless gaming/scrolling/Netflix). Encourage self care rituals, such as baths, getting outside, listening to music or any sort of creativity. It's hard for to have self-love or self-compassion when we're in stressed-to-the-eyeballs flight or fight mode.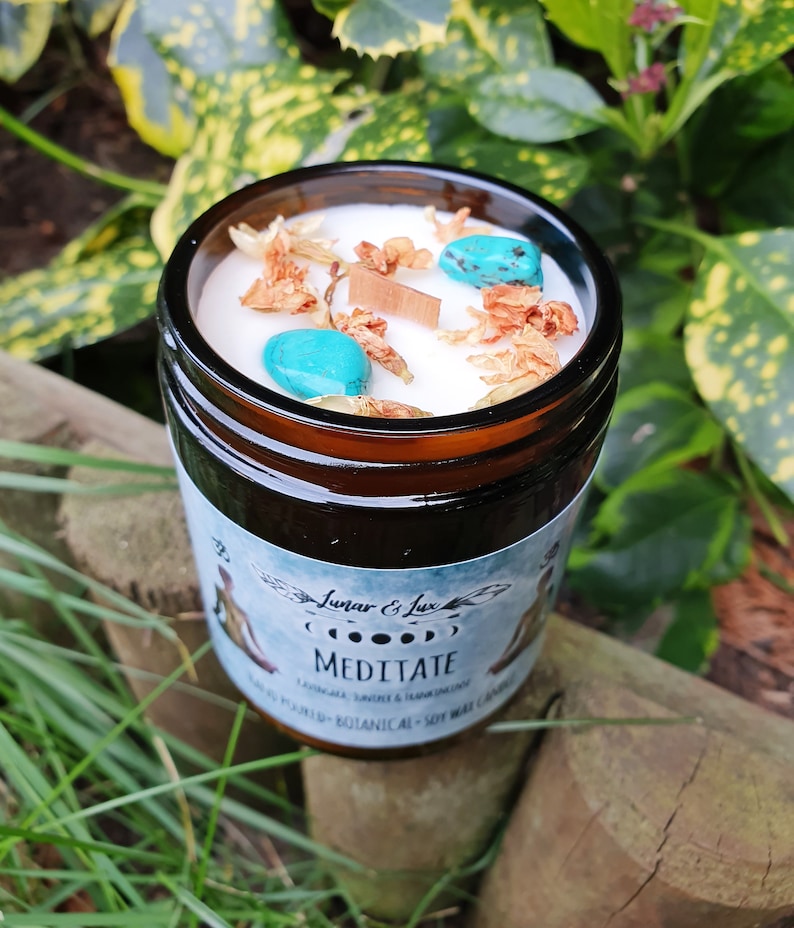 Stress candle stockist: Etsy AU
6. SPEND TIME TOGETHER AND SHOW HER SHE MATTERS
One time during a mother-daughter retreat I was running, I took the teens to have a chat with them separately, while my co-host spent time with the Mums. The teens shared that they knew their parents were stressed a lot of the time, wanted to be able to talk to them about it and, most of all, wanted some 1:1 time with them. They realised this wasn't easy and it didn't have to be often, but they wanted to schedule it in.
Some of their suggestions included once a month they could go for a walk together; or once a week they could do the grocery shopping together and perhaps before or after the shopping was done, they could sit in a cafe for half an hour with nothing else to do but chat. It's not a lot to ask for is it?
Take them to their favourite place, be it a cafe or a spot on the beach. Every now and then, you could get your teenage girl a gift to show that, however busy and preoccupied you seem, you are always thinking of them.
Often these rituals take time to develop and it can take time for the teen to open up. But by simply knowing they have this time with you coming up, they can get into the habit of thinking about what they'd like to share with you during those precious times.
7. GO EASY ON YOURSELF
No one is there with you 100% of the time, no one knows you and no one knows your kids like you do. Trust your gut and be kind to yourself – it's this part that often rubs off the most on the teens around you. Show them that you make mistakes sometimes and love yourself regardless. The teens I chat with in my sessions or courses tell me how much they love and respect a parent more when they realise they are not perfect! Being kind to yourself is a brilliant way to teach your teen girl self love.
8. ENFORCE CLEAR BOUNDARIES AROUND TECHNOLOGY
A new study, published on September 11th 2019 in JAMA Psychiatry, from researchers at the Johns Hopkins Bloomberg School of Public Health found that:
"Adolescents who spend more than three hours a day on social media are more likely to report high levels of internalising behaviours, which can involve social withdrawal, difficulty coping with anxiety or depression or directing feelings inward." (Read more here).
This could mean ensuring phones and other devices are taken away each night at a certain time. Another thing you can do is spend some time setting up apps on their phone together. For example, Instagram allows you to set a daily reminder that will pop up to let you know when you've been on Instagram for your desired time that day (e.g. mine is set to alert me when I've been on for 20 minutes that day). You can also mute push notifications so that you're not being distracted throughout the day by alerts and can check privacy settings together.
Ways to teach your teen girl self love (cont.)
9. WATCH SHOWS TOGETHER
Watch some shows together that are diverse and body positive. Chances are, your children are watching these shows already – watch with them so you can bring up discussions with them.
10. REMEMBER BEING A TEEN
Remember what it was like for you as a teen. Body image issues are nothing new, they're just presenting in different ways now. Share stories of what it was like for you as a teen so they know they're not alone.
11. THE SOCIAL MEDIA FEED CHOICE
Remind the young person in your life that they get to choose their social media 'feed.' They can unfollow anyone who doesn't make them feel good and fill their feed with positive, uplifting, interesting, challenging, educational, activist profiles that stretch their minds and empower them. So cool!
Some body positive advocates I love include @bodyposipanda @wearelivingcute @sabine.mckenzie @effyourbeautystandards @ramonaforgirls @jazzmynejay or search these hashtags: #bodypositivity #positivevibes #nobodyshame
12. WATCH 'THE RIGHT' YOUTUBE VIDEOS
Watch these YouTube videos (around 3 minutes each). They're a few years old now, but always connect.
Start with this one just for you:
You could watch this one together with your teen:
13. REAL VS FAKE
Last on this list about how to teach your teen girl self love: Have a chat about real vs fake and how social media influencers, celebrities and images they see in the media make them feel.
If you can, listen without judgement or without jumping in to tell your daughter how beautiful she is to you (it often elicits an eye-roll because well, 'Mum has to say that!'). Instead, listen and acknowledge how she's feeling without needing to fix it for her right there and then. Allow her to share, empathise with her, and perhaps ask some questions, such as:
Is what we see online, in movies, on billboards, etc actually real? (hint: it's not!).

Is it helpful or realistic to compare yourself to that?
NOTE: In my book, Shine from Within; a teen girl's guide to life, I share my experiences of being a model and how even I wished I looked like images of myself in real life! I then go on to share that rather than hating all images, avoiding all social media and anything else that makes us feel bad about ourselves, we can change our perspective.
To me, these images are art. Just like a painting, a beautiful illustration or even a cartoon. These things can be incredibly beautiful, but we don't compare ourselves to them because we know they're not real. In the same way, we can appreciate what an influencer is sharing on Instagram. For example:
the way they've selected the outfit;
the time they've taken to do their hair and make-up;
the location they've chosen;
the way they've styled the shot;
the time they've taken afterwards to select the right filter and edit the image;
how they've chosen to caption it;
and finally select the perfect placement amongst their feed.
It all takes work and is how that person likes to express themselves, or perhaps even how they make a living.
The skewed ideals that kids have grown up with about how they're supposed to look because of the very limited viewpoints, backgrounds, body shapes that are represented in all forms of media and marketing needs to change. However, that doesn't help a teen feel better about themselves right now. Changing their perspective and reminding them that they can choose how they react to things and can choose what to look at, is something empowering they can do now.

The best thing we can do to teach teens to love themselves, is to lead by example. Be kind to yourself; be aware of the language you use when talking about yourself, others and your teen; celebrate all the things your teen does and get more support if you need.

Do you want to know the best way to talk to your daughter about her period? Take a look at this: How to talk to your daughter about her period (from the pros).