Expecting? Whether you're pregnant yourself, an excited grandparent, family member or friend, welcoming a new baby into your life is a joyful time. However, it can also be pretty overwhelming. There's an abundance of info out there with long lists of obscure 'essentials' you need with a newborn.
The multitude of information can make it tricky for new parents and their loved ones to work out the things they'll actually need and you can inadvertently end up with a lot of junk (and waste!) if you're not careful. We're taking it back to 'basics' and sharing 7 newborn baby essentials you will actually use, love and adore. Keep reading to find out more.
1.
Something to bring on the zzz's: A swaddle
We swear by wrapping our babies in a swaddle to send them off to the land of sweet dreams. There's so many benefits to swaddling a newborn including:
Protect against reflux

Help to calm a baby with colic

Create a feeling of warmth and protection similar to when they're in the womb

Prevent them from scratching themselves

Keeps them safely lying on their backs
But have you ever tried to actually swaddle a newborn? It's harder than it looks! If you think it's just too complicated to do correctly on a daily basis, then take a look at the Love to Dream Swaddle. This innovative swaddle bag does the hard work for you – literally all you have to do is zip it up! We also love that they're made from TOG rated fabrics, reducing the risk of your child overheating in their sleep or waking up from being cold during the night.
2.
Something to sleep in: A cot
So this one is pretty obvious, we know, but that's why it's also an absolute essential. Newborn babies should never be sleeping in the same bed as you even if it's cute at first. They need their own little baby bed and we think a cot is a great choice as you get the most bang for your buck as many last until even 7 years of age if you get their junior bed extension kits.
The Linea by Leander cot is one of our favourites. You can use it straight away for a newborn right up through the toddler years, and then, even after four years of age if you choose to convert it to a junior bed and/or sofa. We also love the slats through the cot that have been designed so you can easily pat your baby to sleep while protecting the comfort of your back at the same time.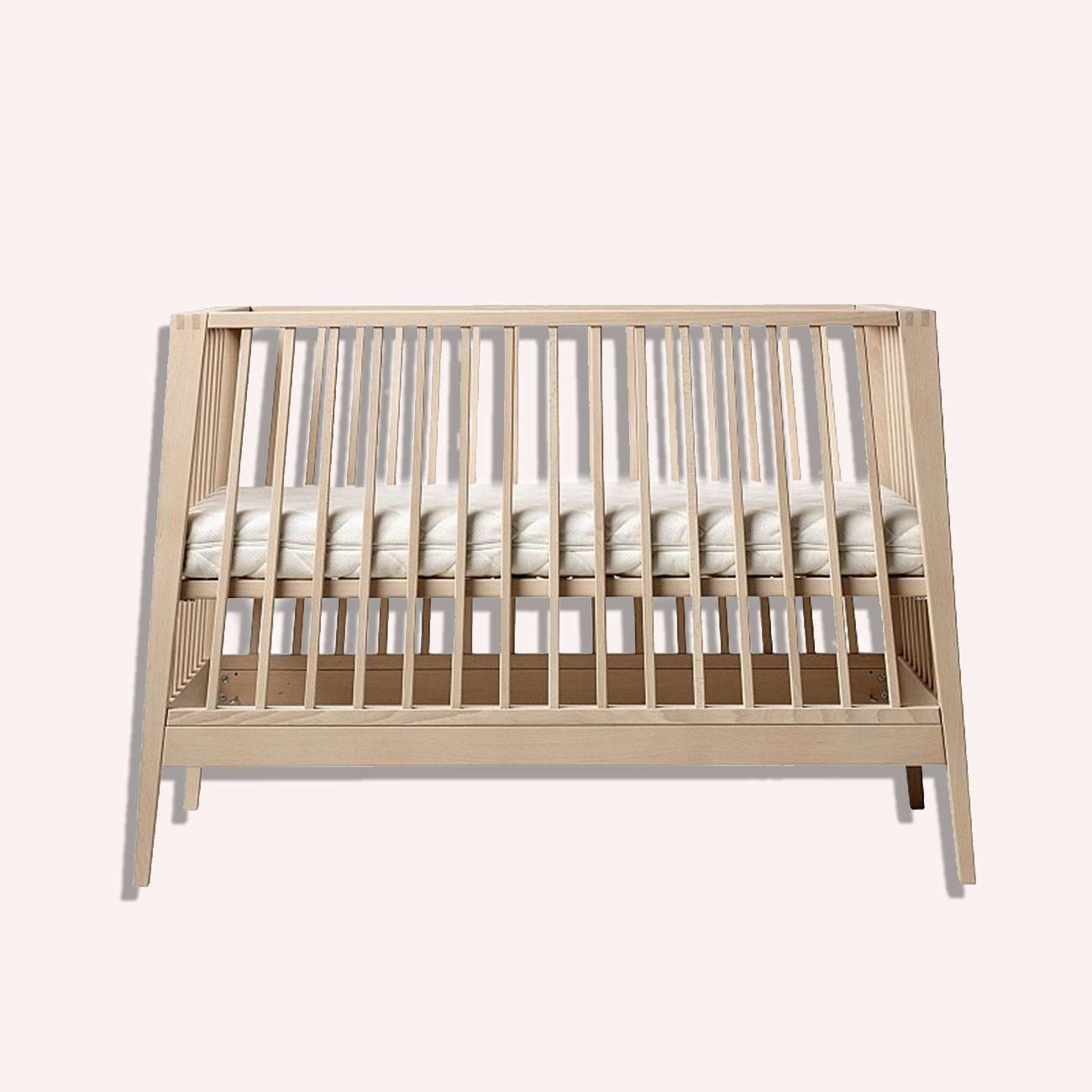 3.
Something to wash them in: Baby bath
Ever bathed a newborn? They teach you how to do it in the hospital, so it's totally fine. But that doesn't mean it can be a little bit stressful, especially as you're getting used to it. You're trying to balance the baby in the water and wash them at the same time, but you've only got two hands right! One of the best things you can do from the moment you bring them home is invest in a baby bath or bath support. It completely takes the stress out of bath time as they recline securely and comfortably in their seat and gives you the use of at least one hand to wash them. Try the Angelcare Bath Support options if you've got an adult sized bath. It will keep them settled and secure, plus it's mildew resistant and won't take up a lot of space in your bathroom.
4.
Something to carry them in: Baby Carrier
Sure everyone will tell you to get a pram, but what about for those times when you're out and about and don't want to lug another thing around? Enter the baby carrier. They're literally the best thing since sliced bread because they allow you to keep bub close, won't hurt your back (thanks to a ton of ergonomic options out there) and give you full use of your hands to get stuff done!
Try the ErgoBaby Carrier if you're keen to go hands-free without a back ache and have baby on board. They offer a few different sizes, colours and models so you can choose the right one for you. If you're a frequent traveller they're also a total godsend!
5.
Something to organise yourself: Nappy Organiser
Get yourself one of these before baby is even here to keep yourself sane! Sure you can use your regular handbag, but does it have enough pockets, space for bottles and nappies? That's where a nappy organiser comes in – especially if you'll be sharing your nappy bag with your partner. Choose from an organiser that purely stores your nappies, wipes, creams and hand sanitiser to keep in your nursery room, or a complete nappy bag that you can take with you anytime you leave the house with baby in tow.
6.
Something to soothe them: Dummy
It's another obvious contender, but once again we say it's totally essential! Pick up a couple of dummies before your newborn arrives so you can instantly calm them down in case of any unease or crying. Bibs Dummies are a favourite as they are made from 100% natural rubber latex (free from any nasties) and are designed to mimic the shape of the breast. Hot tip- you'll want to buy these in bulk!
7.
Something to entertain them: Bouncer
A bouncer may not be the first thing you think to buy and it's obviously not the most important piece of baby gear you'll get either. However, there's a time and a place for one pretty soon after getting your little bundle home. They're a huge win for parents as you can securely strap baby into their bouncer and get some much needed hands-free time to do a few little things that you need two hands for finally. But more to the point, babies love them! They can watch the world go by as they kick and rock around. The Baby Bjorn bouncer is a cult classic for a reason. It's machine washable (read baby proof!), lightweight enough to move around the house easily, and is also ultra comfy so your little one will actually enjoy spending time in it.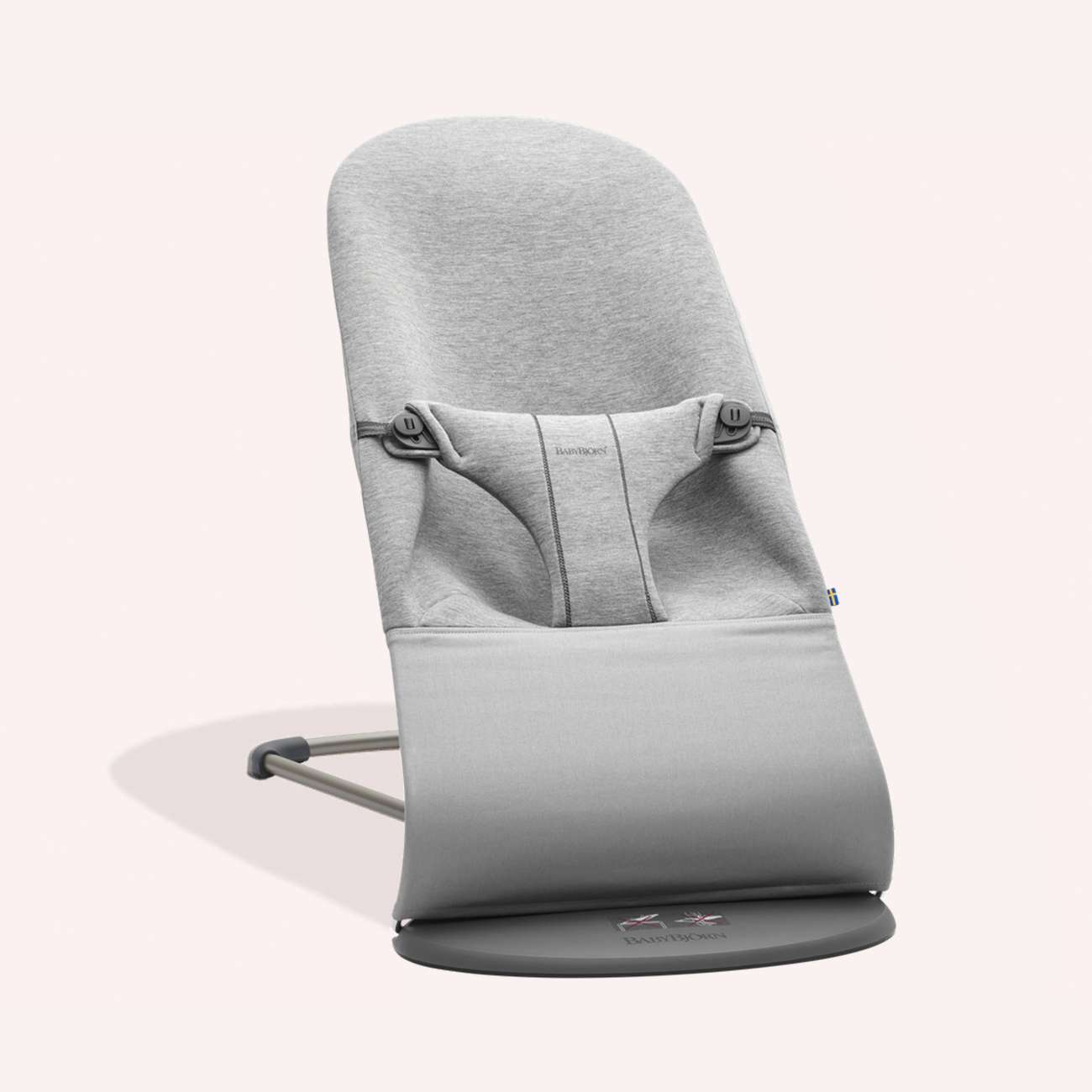 Feeling a little calmer and more in-control of your newborn shopping list? You got this!