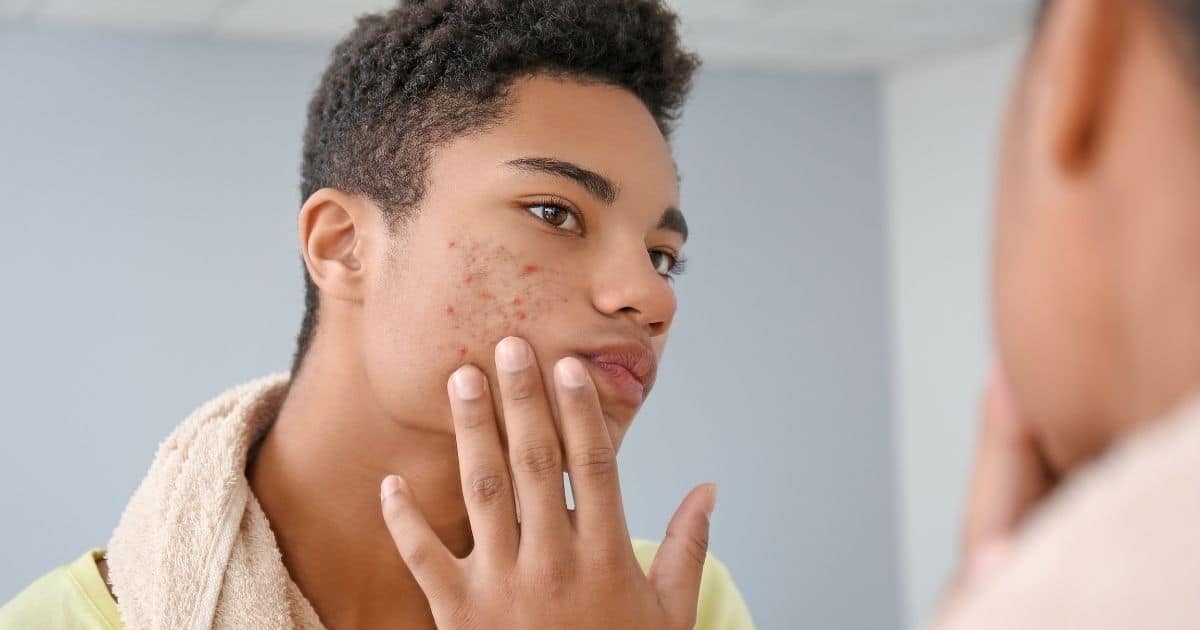 Is your teenager troubled by their less-than-perfect-skin? Few teens manage to avoid the pimples and puss of these turbulent years. It is caused by the production of pesky hormones called androgens which cause oil glands in the skin to increase and produce more sebum, and with it, pimples. We are unable to stop the process happening, but we can encourage our teens to treat their skin from the outside with effective teenage skin care products.
A good teenage skin care product will keep the skin clean, reduce oil without drying and will include an active ingredient to fight acne areas. Starter kits with cleanser, toner and moisturiser are a good option to see if it's a good fit. It is also worth telling your teenager that since it takes between 4-6 weeks for skin cells to turn over, they must stick with the routine to get results.
So what works and what's doesn't? Here is our list of the best teenage skin care products kit for your little angel to try.
Or, if you have a tween with problems skin, see skin care for tweens Australia.
6 Teenage skin care products that actually work
First on our list of teenage skin care products is a kit so easy to use I wish I had it as a pimple-y teen; it would've have probably made me a bit less anxious. A simple and affordable 3-step skincare regimen for teens and pre-teens who have acne-prone skin types. This kit from Dope Skin packs a punch with a cleanser, a serum, and a moisturiser that will give your teen's skin the wide range of benefits of hemp and AHA/BHA to clear acne and brighten complexion. A great natural solution for your teens skin.
What's included: AHA/BHA Exfoliating Cleanser 100 ml, AHA/BHA Resrfacing Serum 30 ml, Antioxidant Moisturiser 70g
This is one of our favourites because it is specially formulated for kids and teens (aged 7 to 17) effectively stopping teenage acne in its tracks at the first hint of a breakout, as well as keeping it at bay. Australian-owned, Vee Organics offers the complete package with a 4-step routine including cleanser, exfoliant, moisturiser and, best of all, face oil. Not only are their products made with natural and organic ingredients, such as the wonderful sounding 'sea buckthorn berry' but they are super environmentally friendly too – no microbeads, ever. Effective on sensitive, dry, oily, normal and combination skin, Vee Organics offers a brilliant first skin-care routine for good habits and clear skin.
What's included: Breezy Cleansing Milk 50ml, Silky Skin Exfoliant 50ml, Dreamy Lush Moisturiser 50ml, Fab Face Oil 50ml
Natural skincare for teenage skin Australia
Next up is Dermalogica's Clear Start kit, an anti-acne kit suitable for oily and problematic skin. This kit has three products to control and prevent breakouts while keeping skin pampered and moisturised. The foaming wash has tea tree oil, lavender and Camellia sinensis to help soothe irritation and prevent dryness whilst deep cleaning pores. The salicylic acid in the clearing booster speeds up clearing by killing bacteria. Applying the hydrating lotion after cleansing will pamper your teen's skin with gentle botanicals and plant-based squalene. We love that the kit is super easy to use, affordable and effective.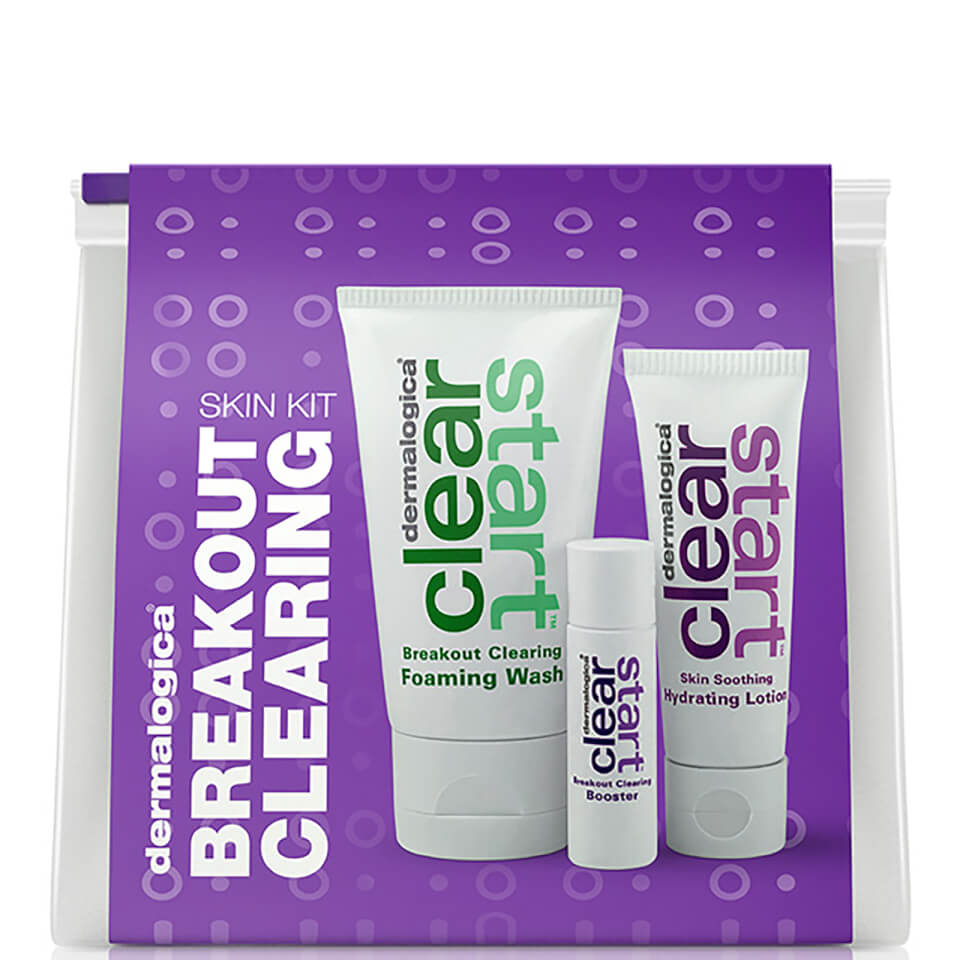 What's included: Breakout Clearing Foaming Wash 75 ml, Breakout Clearing Booster 10 ml, Skin Soothing Hydrating Lotion 30 ml
Our list of teenage skin care products won't be complete without Proactiv, the bestselling acne regimen launched in 1995 and developed by dermatologists Katie Rodan and Kathy Fields. You might have seen Proactiv infomercials featuring celebrities and are curious if it actually works. The answer is, as with all skin care regimens, it depends on the person. Some people report little improvement after using Proactiv, while others experience rapid clearing. The entire kit contains a cleanser, toner and repairing treatment. This kit is pricier than the Teen Aspect kit at $139, but you get 60-day sizes.
What's included: Proactiv Cleanse 120 ml, Proactiv Tone 120 ml, Proactive Repair 60 ml

Dermatologist-recommended La Roche brings you an anti-acne starter kit that contains a cleanser and hydrating skin corrector. You have the usual pimple fighters salicylic acid, niacinamide and zinc as the main ingredients, as well as lipohydroxy acid for exfoliation. The products work together to eliminate excess oil and bacteria without irritating sensitive skin. They are also gentle enough to be used daily by your teenager. The cleanser and skin corrector are gentle enough to be used part of your teen's daily skincare ritual. This kit is a bargain at $14.49 and will last for 2 weeks.
What's included: La Roche-Posay Effaclar Foaming Gel Cleanser 50 ml, La Roche-Posay Effaclar Duo 15 ml

If you're looking for an affordable anti-acne product for your teenager, try the bestselling Sukin Blemish Control Kit. For only $18, the 4-step kit is a complete skincare set with a clearing facial wash, pore perfecting toner to unclog pores and remove excess oil, spot banishing gel for spot treatments and an oil-free moisturiser to keep skin hydrated. The kit is great for almost every skin type, whether oily, sensitive or combination. The cleanser is very gentle and perfect if your teen has sensitive skin. What we like the most is the low price. You're not spending lots of money if the products end up not working.
What's included: Clearing Facial Wash 50 ml, Pore Perfecting Toner 50 ml, Spot Banishing Gel 15 ml, Oil Free Moisturiser 50 ml

Conclusion: Teenage skin care products
Teaching your teenager to care for their skin is crucial to maintaining healthy and glowing skin for years to come.
However, with a wide variety of skin care products available on the market, choosing the ones that actually work can be overwhelming.
By focusing on the ingredients and the specific needs of your teen's skin, you can find effective products that will address your concerns and enhance your natural beauty. Whether you're dealing with acne, dryness, or oiliness, there are skincare options that can help.
Remind your teen to follow a consistent skincare routine and consult a dermatologist if they have any persistent skin issues.
Got your teenagers skin sorted but now need help with your own? Read: 15 Adult acne skin care products to clear your skin.