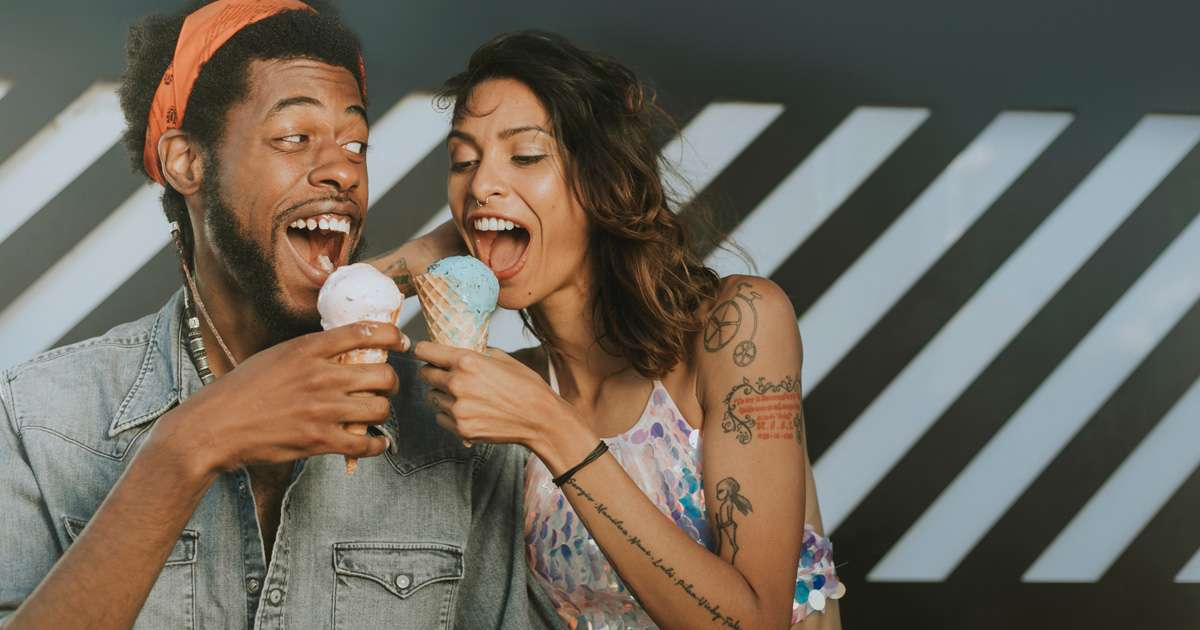 Are you still trying to get your head around online dating?
As a single mum hitting the dating scene after, shall we say, a break, you may be tempted to head to the nearest nunnery and lock the door.
From creating a profile to decoding others, and from swiping to sexting, through to dates with total strangers who quite frankly could be ANYONE, the scene is exhaustingly different this time around.
Luckily, alongside the craziness that online dating brings, there comes some fabulous books to help you. Here is our list of dating books to help you date like a pro, and give you some good laughs along the way.
8 DATING BOOKS TO HELP YOU DATE LIKE A PRO
He's Just Not That Into You is the unputdownable international bestseller that cracks puzzling male dating behavior. Didn't call you back after asking for your number? Doesn't respond to your texts? Ignores you on social media? These are just some of the questions answered in this hilarious and honest book that was based on an episode of Sex and the City. Author, Greg Behrendt, was also a consultant for the series, so you can expect Carrie-type introspection and dating truths.
Behrendt and co-author Liz Tuccillo's message is simple: Men are not complicated and there are no mixed messages, sometimes, you're just wasting your time because he's really not that into you. If you're having a hard time figuring out if the guy you're dating is just stringing you along or in it for the real deal, pick up this book to find out the answers. It will stop you chasing the wrong men; help you move on faster if he's just playing games; and free up energy to find the one who is really into you.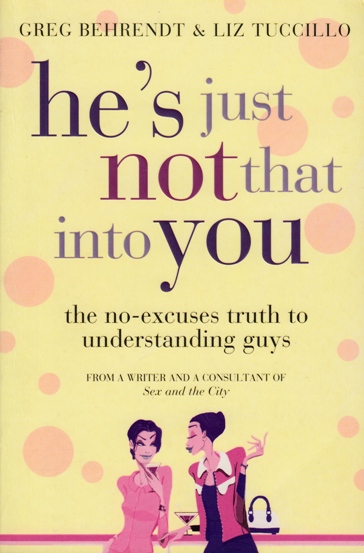 Recommended for: People who want to understand the inner workings of the male mind so they can avoid the players. Particularly recommended for women who have been ghosted or are susceptible to charming time-wasters.
Second on our list is another book that helps women lose the players and focus their energy on someone who truly cares and appreciates them. Never Chase Men Again by Bruce Bryans is all about getting the guy you want whilst avoiding dead-end relationships.
The book teaches you how to be confident, not only when dealing with men, but also understanding how to apply that confidence to different dating situations. The author argues that boundary-setting women prioritise principles and personal values above all else, including being with a guy. Women with strong principles refuse to settle for time-wasters and dating situations that cause them unhappiness, regardless of a man's status, appearance and other characteristics.
Never Chase Men Again also gives helpful tips on how to keep a man interested; how to get a man to take you seriously; and how to reject bad male behaviour.
Recommended for: Women who need no-nonsense advice on how to set stronger boundaries for men. This is also a great book for those with shorter attention spans (only 102 pages long).
Red Flags: How to Know He's Playing Games with You by Brian Nox is an eye-opener for any woman who has ever been played by a man.
It can be shocking when someone you thought was special turns out to be the exact opposite. This revelation can take time, especially when a guy is just having a good time with you until someone 'better' comes along. It may start with him becoming distant and not answering texts, and end-up with you being dumped … or worse, ghosted.
The author shows you how to identify red flags in dating situations; understand why some men play games and won't commit; the types of men who play games; and how to make a man commit. The book also gives advice on how to force a man to show his hand sooner so you can find out if he's serious, and if not, how to let him go.
Recommended for: People who are new to the dating scene or starting to date again after a long time in or out of a relationship. If you're looking for practical advice on how to protect your heart while looking for Mr. Right, this book is a great start.
8 DATING BOOKS TO HELP YOU DATE LIKE A PRO (CONT.)
This list won't be complete without one of the top relationship books of the last few years, not to mention a classic self-help read, Why Men Love Bitches.
Sherry Argov dishes out sound advice amid hilarious real-life stories that show why men are attracted to bitches (these being: strong independent women who stand up for themselves). When you're too nice, Argov says, men are bound to take advantage of you. But a woman who knows what she wants gains both love and respect from men. The author's attraction principles are truly unique and she teaches women to be attractive without being a doormat.
This book is filled with practical tips from not answering a man's calls to enhance mystery, to handling his ego with kid gloves. You'll learn not to give away too much too soon; how to relate to men; and most important, how to value yourself. An absolute must for our list of dating books to help you date like a pro.
Recommended for: Women who may be too nice in relationships. If you've ever felt like the weak one who always says yes in the relationship, you'll definitely relate to the saucy anecdotes and lessons that are painfully true in this book.
Dating is already complicated, but technology and social media have made it even more so. Many people find (and break up with) each other online and through text. The 24/7 nature of text messaging makes it an ideal platform to cultivate or destroy fledgling relationships. For both men and women, texting is a way to pre-screen someone before they commit. We reveal a lot about ourselves via text messaging intentionally or unintentionally, like our confidence, maturity, and self-worth.
In Texts So Good He Can't Ignore, author Bruce Bryans says that many women often have no idea that how they communicate via text ends up scaring off the men. While we mean well, we may often appear too desperate, boring, needy, etc. even though we are the exact opposite. Bryans' teaches you how to use text messaging to demonstrate your high value as a woman and potential mate, and to stand out from the crowd. If you're looking for a serious relationship, Bryans also shows how to elicit long-term desire in a man.
Recommended for: People who are clueless about texting behavior during the early stages of a relationship. If you met your guy online and text messaging is your primary method of communication, this is the book for you.
Bruce Bryans is back with another fun and insightful dating book about protecting your heart when you're in the process of looking for The One.
How To Get A Man Without Getting Played focuses on self-possession or womanly poise (as the author calls it) which is characteristic of women who prioritize dignity and well-being over any man. The woman who lacks poise, on the other hand, gives too much of herself in the initial stages of a romance and unknowingly chases men. High-quality men are not only attracted to womanly poise, apparently it also drives them wild with desire. Bryans teaches how women can set standards with a man to make him want to commit, and how to remain classy despite disinterest or disrespect.
This is the perfect book for women who want to have more power and confidence, whilst still being irresistible and in-control of their path to a long-term relationship. You'll learn about dating rules that 'high-value' women follow, as well as the number one way to conquer a man's heart in the early stages of dating.
Recommended for: Women who want to be more in control of the dating process and those who want to be more confident with men while retaining desire and encouraging commitment.
DATING BOOKS TO HELP YOU DATE LIKE A PRO (CONT.)
Brian Nox's 21 Traps You Need to Avoid in Dating and Relationships is another essential read for women, whether you've had one relationship or a series of them. This is the kind of book that you wish you'd read before you went out and got your heart broken.
Nox starts-out by identifying traps that many women fall into when dating or in a relationship, like giving up power without even realising it. He gives reasons why we should stop obsessing about our physical appearance and focus instead on behaving like a high-value woman who is irresistible to men. If you've given up some of your power he teaches you how to get it back; how to avoid being manipulated by any man; how to use your looks or not (depending on the situation); and the secret to a happy, long-term relationship.
Recommended for: People who are tired of getting played or manipulated in relationships. Particularly good for those in the middle of a breakup or those who want to date again but be more prepared this time around.
Last but most definitely not least, our final pick for this list of dating books is The New York Times bestseller Get the Guy: Learn Secrets of the Male Mind to Find the Man You Want and the Love You Deserve by motivational speaker and relationship expert, Matthew Hussey. Hussey has coached thousands of CEOs to build confidence and successful relationships, so you know you're learning from the best.
The author spills the secrets on how the male brain works and how women can find Mr. Right using a revolutionary technique. This is a fun, insightful handbook that every woman should read, whether you're in a relationship or just got out of one. Or if you just want to look at pictures of Matthew Hussey!
Recommended for: Women who want to understand male dating behaviour and learn how to find and keep the right person. This book is perfect if you love a breezy read (like Cosmo) but want more in-depth relationship advice.