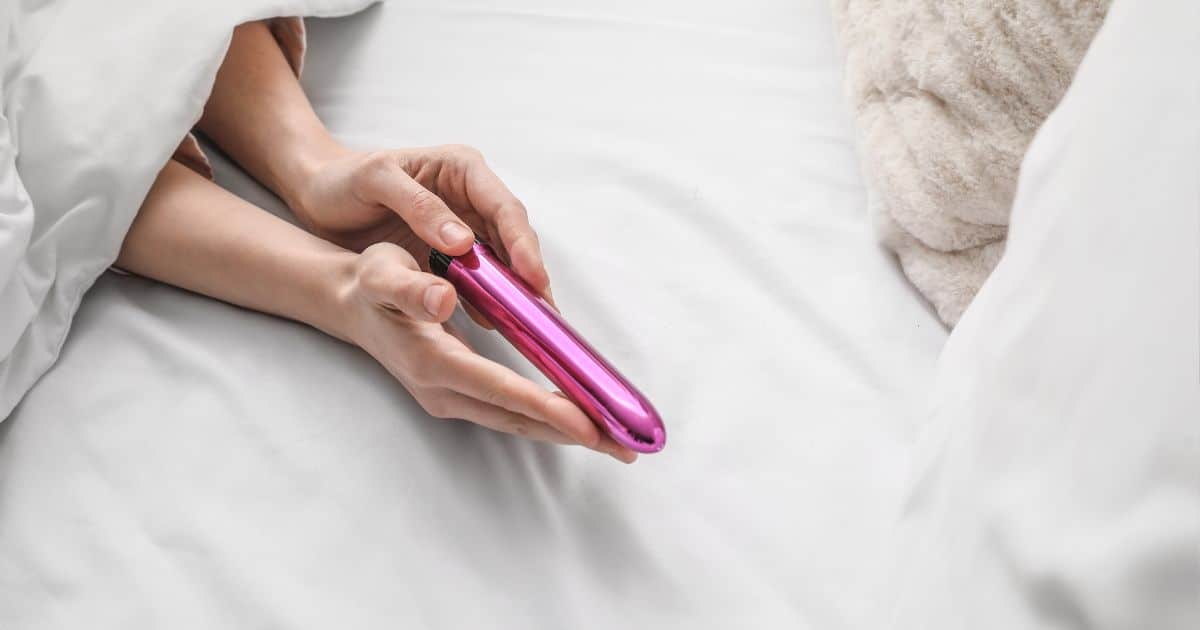 There is nothing more natural than allowing yourself some independent sexual pleasure, especially if you've been single for a long time (or even if you're in a relationship, *wink). But if you get caught in the act, trying to explain "Mummy's weird toy" to a two-year-old can be embarrassing! For this reason, quiet vibrators are worth their weight in gold.
Have you been scouring online adult shops for personal vibrators for women, but you still haven't decided which one to pick? Or, you are overwhelmed by the choice available ... who knew there was such a variety?
Your search is over, sister.
Because we put together a list of expert-recommended brands (also, tried and tested, *double wink).
Keep your sexy fun on the down low with these quiet vibrators that awaken the senses but not the rest of the household.
Whether you're looking for the best bullet toy or the quietest wand massager, our picks will not disappoint. Some of them even have features that you can explore with a partner. That's double the pleasure!
12 Quiet vibrators that won't wake the household
1. Club X Mini Bodywand
Now you can enjoy blissful sensations in peace with the Club X Mini Bodywand. But don't let this quiet vibe fool you. This multi-directional toy might be small (measures 4 inches in height), but it is designed to deliver continuous (and vigorous) stimulation. When it comes to quiet vibrators, this one is perfect for beginners.
2. Frederick's of Hollywood 20 Function Rechargeable Bullet Vibrator
If you want a quiet vibrator that is discreet but powerful, get this Bullet Vibe from Frederick's of Hollywood. This velvety toy has 20 quiet vibration patterns for playtime on demand. Easily rechargeable whether you're at home or travelling and ready to go when you are. This small tip vibrator also comes with a controller for couple sexy time.
3. Red Hot Spark Vibrating Massager
Want to achieve your first orgasm? This Red Hot Spark vibrating massager will give you that and more! It is one of the best personal vibrators for women because it is made from non-porous, high-grade silicone. It comes with 10 intense modes that offer different levels of pleasure with just one push of a button. We also love that it's splashproof and super easy to clean.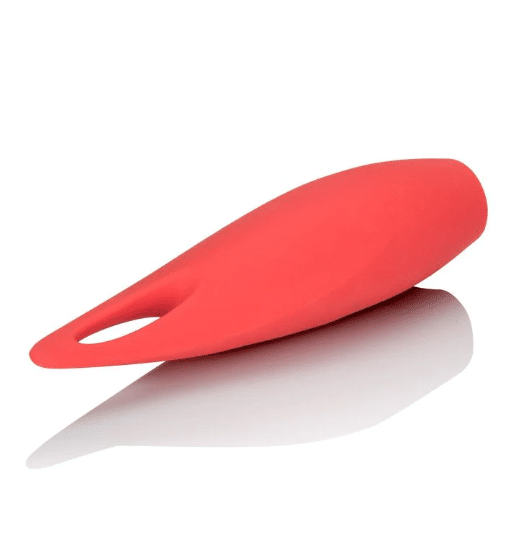 4. Tracey Cox Supersex Powerful Rechargeable Wand
We love double-function sex toys. The Tracey Cox vibe is a back massager and vibe in one, for when you're feeling horny or just need to relax those achy muscles. Don't worry about noise, as this one is ultra quiet and super comfy. The external stimulation does the trick for women who are extra sensitive to penetration.
Best available discreet vibrators (cont.)
5. Satisfyer Pro 2 Clitoral Stimulator
The Satisfyer Pro 2 Clitoral Stimulator is one of the top-of-the-line quiet vibrators you absolutely need. It's luxe but user-friendly, whether you're trying a vibe for the first time or you're a more experienced user. Get multiple orgasms with touch-free stimulation without worrying about noise. And it's waterproof (can be submerged up to 1 meter) for underwater or poolside fun.
6. Agent Provocateur X Lovehoney The Cha-Cha-Cha Silicone G-Spot Vibrator
Agent Provocateur has teamed up with Lovehoney to create the sleek and ultra-quiet Cha-Cha-Cha GSpot Vibrator. Go from slow to quick and target your G-spot with 10 vibration modes. The material is silky smooth and gentle on the skin. Control the 3-speed setting and 7 vibration patterns with a button so you can focus on getting to the peak of pleasure. Great for luxurious solo play.
7. Panthra Shaka Wand Vibrator
Quiet vibrators get the stylish treatment with the Phantra Shaka. This animal print toy is powerful, ergonomic and fits easily in your hand to ensure easy clitoral stimulation. Comes with a matching animal print bag and is USB rechargeable so you can go wild and let loose on the go.
Discreet vibrators for women (cont.)
8. LELO Nea 3 Petite Clitoral Vibrator
The LELO Nea 3 Petite Clitoral Vibrator may be small, but the erotic bliss it will give you is limitless. It features 10 intense vibration levels that will satisfy your needs and make your solo sexy nights steamier! You can even take this dainty minx with you while travelling and the airport security won't even notice! Thanks to this compact floral-themed vibrator, you can indulge yourself anytime, anywhere.
9. Frigga Lay On Massager
Quiet? Check. Luxe? Another check. The Frigga Lay On Massager is a premium stimulator that features 10 vibration functions that range from low to intense to shaking. Set it to low for gentle sensations or turn it up for a mind-blowing experience. Whatever mode you choose, the whisper-quiet operation ensures you won't be discovered. As quiet vibrators go, it doesn't get more luxe than this.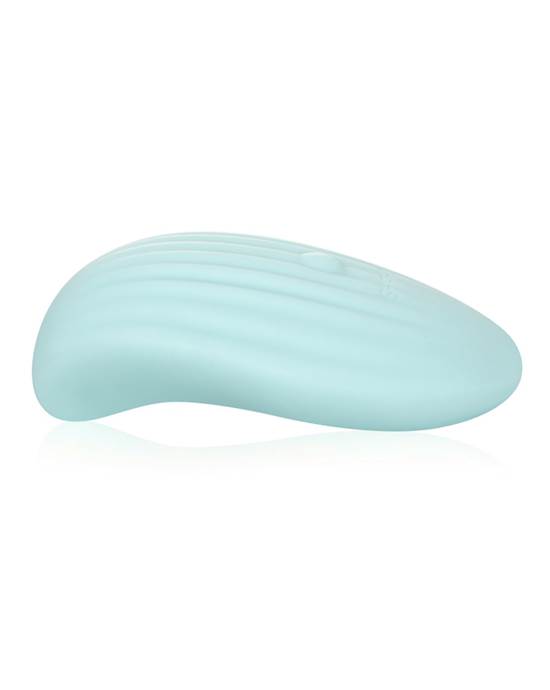 10. Satisfyer Pro 2 with Vibration 6.5″ Rechargeable Silicone Clitoral Stimulator
The Satisfyer is back with the upgraded Pro 2 which is quieter and more powerful than ever. With 11 pressure waves and 10 vibration patterns, you are guaranteed mind-blowing orgasms. Set it to whisper mode for ultra-quiet pleasure and experiment with different modes for incredible O's.
11. Luxe Skye – Green Rabbit Vibrator
This Lux wand is slim, flexible, and discretely quiet. With an ergonomic shape, it is made of smooth, platinum silicone. This elegant, powerful vibe heightens pleasure for a breathtaking sensual experience. It is rechargeable and water-resistant. Also available in pink.
12. Desire Luxury Rechargeable Remote Control Love Egg Vibrator
The Desire Luxury is a quiet vibrator for beginners or experts who want complete discretion and intense stimulation. The luxurious love egg has a silky smooth surface that spoils your skin and lets you explore intimate areas gently. Controlled by remote for couples (8-meter range) or solo play, and comes with a travel lock for transit.
Summary: Quiet vibrators that won't wake the household
Gone were the days when you had to wait for the whole household to fall asleep to give yourself a much-deserved sexy break. Now, thanks to these extra quiet vibrators, you can throw caution to the wind and embrace your sexuality on your terms.
Whenever you're too stressed out from work and want to loosen up or you're just feeling naughty, these toys will take you to sensual places you've never been before. Your new stealthy partner in crime will ensure that what happens in the bedroom stays in the bedroom (or the bathroom).
But if you think that vibrators only provide sexual gratification, that's where you're wrong. Because electric vibrators were originally invented to provide therapeutic relief for muscle spasms in the 1800s. So, believe it or not, vibes also offer better blood flow in the genital area and improved sexual health. So don't scrimp on your sexy time ... instead, see it as part of your 'stay healthy' plan.
Whether you're a nighttime thrill-seeker or a daytime adventurer, all of these discreet vibrators for women will give you heavenly satisfaction without the unnecessary background noise (and unwanted attention).
Can't see anything that takes your fancy? Check out these shops for lots more sexy toys: The best online adult shops in Australia.