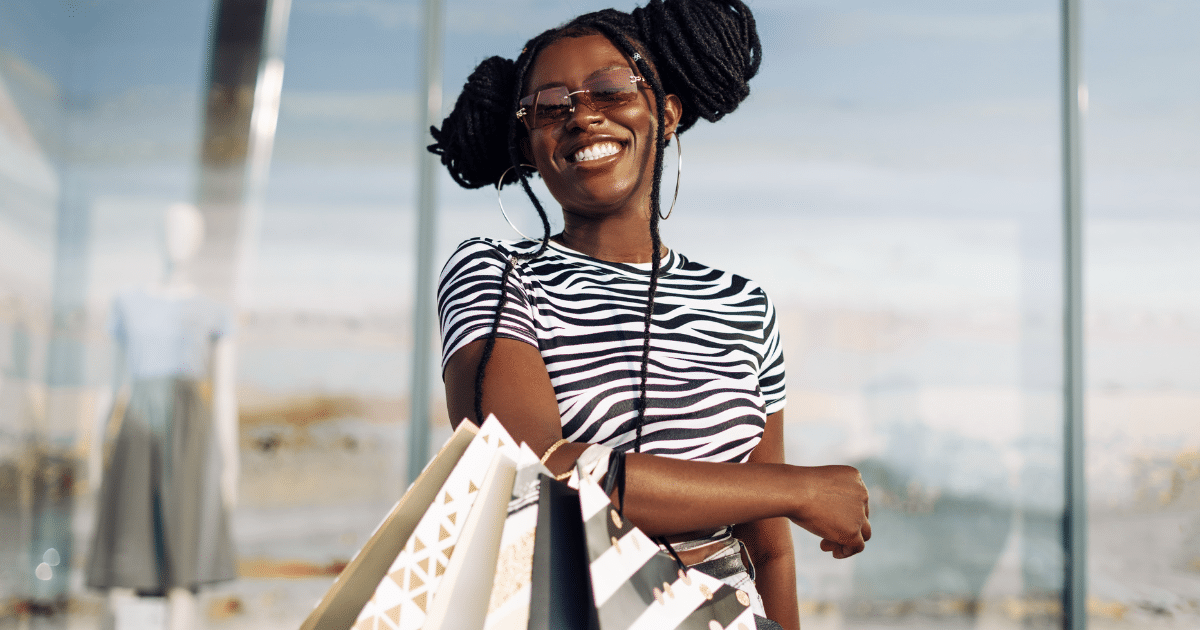 Being a mother is no easy feat. We are cooks, teachers, taxi drivers, nurses, referees, and therapists all rolled into one. Is it any wonder we need a little TLC and the odd gift?
This Mother's Day, instead of waiting for someone else to pamper you, why not treat yourself? After all, no-one knows your needs better than you! From spa treatments to posh drink wear, I have some great ideas to browse before you buy.
So sit back, relax, and get ready to spoil yourself like the queen you are. This Mother's Day, it's all about you.
An online course
Why not treat yourself to some learning this Mother's Day? Whether it's emotional guidance, academic, a new language, music lessons, professional development, or anything in between, you'll find it online. Education is one of the very best gifts you can give yourself. You can even find plenty of free online courses if cash is short right now.
You can buy this from Udemy
On-the-go drink containers
I love these handy drinks containers which are perfect for early morning coffee and sundown wine. Make sure you choose high-quality products in designs that makes you happy as you'll use them daily. A constant reminder of your kindness and love for yourself.
You can buy this from Temple and Webster.
Hamper with your favourite treats
I love giving and receiving gift baskets on special occasions, and I secretly love it more when I get something luxurious. This Mother's Day, it's time to give yourself the gift box you've been eyeing forever. You don't have to wait for someone else to give it to you: you know exactly what you want… and you must get it.
Find more here: Mother's Day hampers for delivery in Australia.
You can buy this from The Hamper Emporium.
Your favourite scent
Knowing I smell good is something that gives me a massive boost in self-confidence throughout the day. When finding your signature scent, remember to buy from authorised and official stores as there are many dupes out there that could cause allergies.
You can buy this from City Perfume.
Any kind of spa treatment
For me, nothing says relaxation more than a day at the spa. It doesn't matter if it's a facial, a full body massage, or a scrub – any kind of spa treatment is a great gift for any woman. You deserve to be pampered!
You can buy this from Endota.
Present ideas to treat yourself this Mother's Day
Cosy or weighted blanket
Weighted blankets have been hyped these past years, and I admit I have always wanted to get one. Choose a material that makes you feel good: cotton, bamboo, flannel, linen, or rayon. Every hardworking woman and mum deserves a good night's rest.
Find the right blanket for you here: Buying a weighted blanket: Here's what you need to know …
You can buy this from Temple and Webster.
The Dyson hair dryer!
If you're still looking for a sign to get the Dyson, this is it! This super popular hair dryer is on the expensive side, but it dries your hair without extreme damage. If you're still wondering if the Dyson is a worthy investment, yes. After all, we're queens – and queens deserve beautiful crowns.
You can buy this from Bing Lee.
Robot vacuum (and mop too if you like!)
Stop stressing too much about those hard-to-reach nooks and crannies around the house with a cleaning robot. These robots will give you back more time to do more of the things you love while keeping your home squeaky clean. Make sure to check reviews or ask around to find one that gives the most value for your money.
Learn more about robot vacs here: Your guide to buying a robot vacuum.
Something to massage you
I love getting massages, but as a working mum, I don't have the luxury of time. A portable massager will give you that much needed soothing and relaxing massage at the end of the day. Choose a massager that you can use for different parts of your body so you don't need to buy separate ones.
You can buy this from Kogan.
Beautiful glassware
There are little things that make us smile, and for me that is posh glassware! Aside from the design, make sure to look for good-quality glass that could stand a few stumbles, especially if you have little kids around the house.
You can buy this from Gifts Australia.
Gift ideas to treat yourself this Mother's Day (cont.)
Flowers
Beautiful, fresh flowers can instantly brighten up any room – and any mood, too. Choose closed flowers that will open and last as long as possible in your home. Plus, if sustainability is something you care about, look for locally sourced blooms. (Then, maybe you have time to dry and preserve them?)
You can buy this from Floraly.
Magazine subscription
If you love reading, why not gift yourself the good ol' magazine subscription? I love an old-fashion mag but you can get digital subscriptions now if that's more your style. If you want the print copy but are worried about collecting dust and clutter over time, donate them to a local public library near you.
Fitness watch
Whether you're already into fitness or trying to be more active, a smart watch is always a good investment. There are a lot of styles to choose from now, so it's easy to find one that fits your personal look.
You can buy this from Big W.
Meditation app
A meditation app is perfect to start or end your day. They can keep you focused at work, and give you a quick shot at calmness in the middle of the day. There are many meditation apps to choose from, so choose one that has different options that you would most likely use. Personally, I love a meditation app that can help me build routines as well.
Further reading: 9 Meditation apps to improve your life through mindfulness.
You can buy this from Headspace.
A decent coffee machine
If you love to grab a cup (or two) on a regular basis, a coffee machine will definitely be a good investment that will save you money in the long run. Depending on your needs (and budget), you can get a basic one or a barista coffee machine. Get this if, like me, you can't function without caffeine!
You can buy this from Woolsworths.