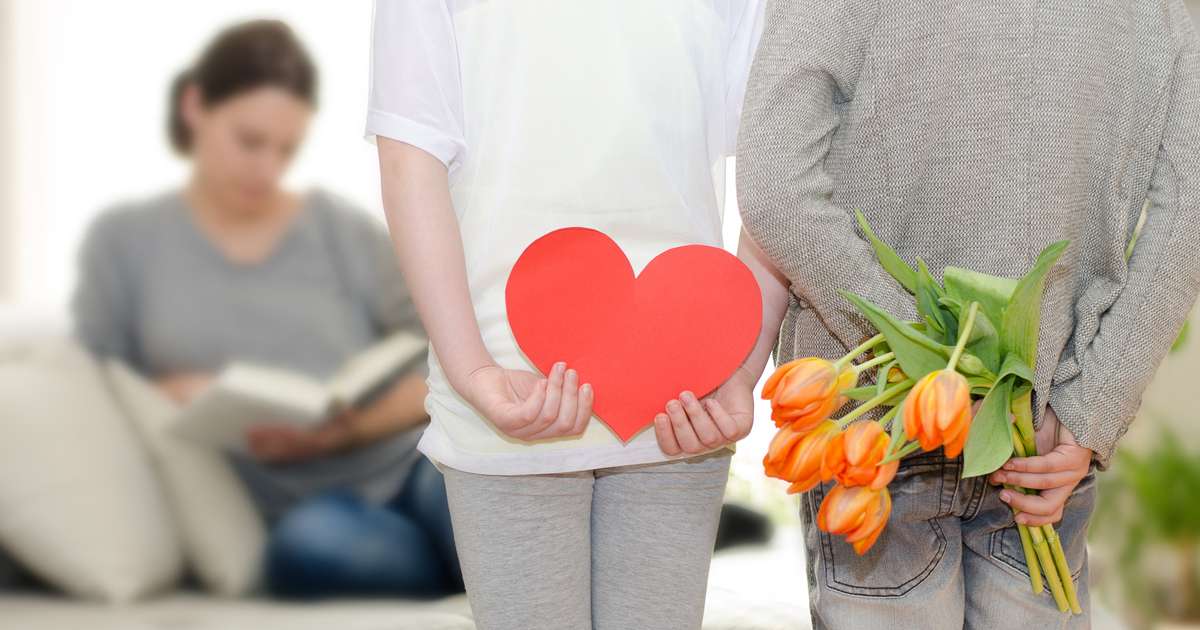 Mother's Day for single mums can be a little tricky.
If Dad's not around (or even if he is) you may find yourself in charge of arrangements. But when it comes to your special day there's one thing you can be sure of: Your kids will definitely want to celebrate it. So even if it's just another day to you, there is no way you can ruin their fun.
If you're the one paying, you'll be keen to keep the cost down. After all, this is meant to be your day and fretting about money will put the mockers on your 'chilled out mama' mode.
I'm the first to admit that I'd love to be on the receiving end of a pricey gift, but there are lots of other things I'd be just as happy with. And the more my children have enjoyed making or organising it, the better.
You can inspire your children with our list of pretty much free Mother's Day gift ideas. Depending on their age, you can just plant the seeds and leave the rest to them. Or, if they're younger, give them a little guidance and pretend you don't really know what they're planning. Just remember to look super-surprised on Mother's Day morning and celebrate Mother's Day in style.
CHEAP AND FREE MOTHER'S DAY GIFT IDEAS
CREATE A CARD
Why spend money on a Mother's Day card when there are so many free options online. I like the ones that can be printed and coloured in. Kids can add their own personal touch and it's a great activity to keep them amused for a bit. As a starting point, there's a nice selection available at The Spruce Crafts.
MAKE A MENU, MAKE A MEAL
Cooking is a wonderful way for children to display their love and affection. It doesn't have to be expensive or messy. For younger kids simply leave the food out and let them plate and serve it while you 'relax'. Or try these easy recipes from BBC Good Food. Oh and print our Mothers Day Menu template for your child to colour and complete, so you know what delights you have in store.
For free from Beanstalk Single Mums
PLAN A PAMPER SESSION
This one is a goody, with 'pamper' generally meaning 'give me some peace and quiet'. Ask your child for a pamper session and you can sit back with your favourite music and a cup of tea (or glass of wine) while they massage your hands and feet. If you're feeling brave let them apply a face mask and put cucumbers on your eyes. And don't hold them back if they want to serve you chocolates or other little treats they think you'll love.
COMPLETE A UNIQUE COUPON BOOK
I love this idea. Your children can create coupons from scratch or print a template from the Internet. They then complete them with age appropriate chores/favours for the course of the day, week or whatever. Things like 'tidy my room', 'make a cup of tea', 'breakfast in bed' or 'a big hug'. These can actually be really handy … so long as they are honoured!
Available from Homemade Gifts Made Easy
PHOTOGRAPHIC MEMORIES AND MOMENTS
Why not ask for a photo gift? My 12 year old daughter makes some beautiful photo collages on her phone. As with most children, she has a natural ability and know-how to make them look professional and far superior than anything I'd do. They could create a collage or a moving slideshow with music using an app such as Canva? As a busy mum, organising photos is something you may not have time for, so this would be a fabulous gift.
WHIP UP A BODY SCRUB
Smellies are always a hit as a Mother's Day gift. And homemade ones are even better. Children will love concocting simple body scrubs to make you even more beautiful than you already are. They are easy-peasy to make and the ingredients lists are short and cheap. The Internet has plenty to offer, but a good starting point is this Sugar Scrub from Kids Activities. An easy and pretty much free Mother's Day gift.
Pretty much free Mother's Day gift ideas (cont.)
PERFORM A MOTHER'S DAY MATINEE
Young children love nothing more than putting on a show. Singing, dancing, acting … they love to perform. Ask them to produce a small Mother's Day matinee. It works especially well if you have more than one child. Well, that is, if they don't argue. If they need motivation direct them to DLTK Holidays for lots of Mother's Day poems and songs to get them started. You could even get them to make the popcorn too.
MAKE A '10 THINGS I LOVE ABOUT YOU' MINI BOOK
Don't panic. This is easier than it sounds. Download a template from Etsy – there are heaps available. Your child will then have 10 prettily decorated slips to complete with reasons why they love you. They then cut them out and attached them together to create a mini book. This is a beautiful gift. A combination of craft and inspiration with a huge helping of love. Something to be cherished forever.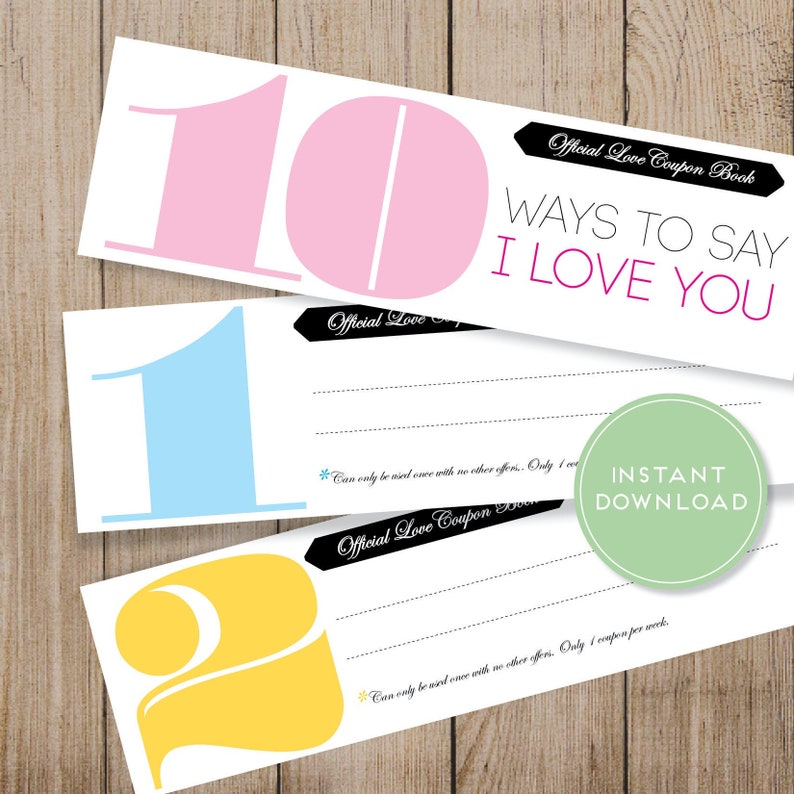 Available from Etsy AU
Hopefully this list of almost free Mother's Day gifts gives you some idea what to ask for this year. None of them will break the bank and they provide good activities for your children to get stuck into. Most importantly, they'll get enormous pleasure when they give them to you.
I guess all that's left for me to say is I hope you have a truly wonderful Mother's Day. May you relax and revel in your rewarding role of 'mum'. And remember, it's a whole year until the next one … so make the very most of it.