You might be experiencing more holiday cheer than cash after Christmas. Boxing Day is here, but do you feel more heft in your tummy than your wallet? At this point, sales from stores are popping-up left and right. To get the most out of Boxing Day store promotions, read on for 10 tips you can follow.
10 Tips to get the most out of the Boxing Day sales
1. Do Your Research
Going into a store on Boxing Day might not be the greatest idea if you want to gain value from your purchases. Be sure to check the shops before visiting.
Many stores post their Boxing Day sales days before the date. Make a list of items you want to buy based on factors like discounts and your needs. Sites like Cosier can provide you with ideas on the things you might need to buy, like a new vacuum cleaner.
2. Prepare for Boxing Day
Many people know that Boxing Day immediately comes after Christmas Day. So, it's wise not to spend all your Christmas bonuses preparing for that day. Otherwise, you might end up staying home, watching everyone else enjoying their Boxing Day shopping sprees.
Instead, create a budget for both holidays. Use the envelope technique wherein you keep cash for Christmas and Boxing days. Otherwise, get a trusted friend or relative to keep your debit and credit cards first to ensure you don't spend needlessly before the sales arrive.
3. Shop with a Friend
It's fun to have someone with you when you shop. Your friend (or relative) will also give you a sense of security, knowing that you won't overspend while shopping. You can also use this occasion to work together to search for the items on your list.
4. Use Free Shipping
If you're shopping online for Boxing Day, consider buying items from retailers offering free shipping. Many stores provide minimal or free shipping costs in the hopes of gathering more customers. Deploy your holiday coupons for this day for maximum savings. In doing so, you can save from the purchase and the shipping in one swoop.
This perk is also an excellent time to buy small items. Purchasing little things off of the Internet might not be ideal at specific periods because of the shipping costs. With free shipping, you can pack all those things in packages without spending a cent on delivery fees.
5. Make a List of Your Needs and Wants
Remember to prioritise your needs over your wants when going after those Boxing Day sales. It's easy to get carried away with all the discounts and promotions around you. Stay away from aisles where you think you can buy the stuff you might not need.
So, create a shopping list of things to buy for Boxing Day. For example, get a new dishwasher if your current device gave up on you. While you're in the appliance section, maintain a straight path to your next destination. Try your best not to fall into the temptation of purchasing other items like extra plates you might not use.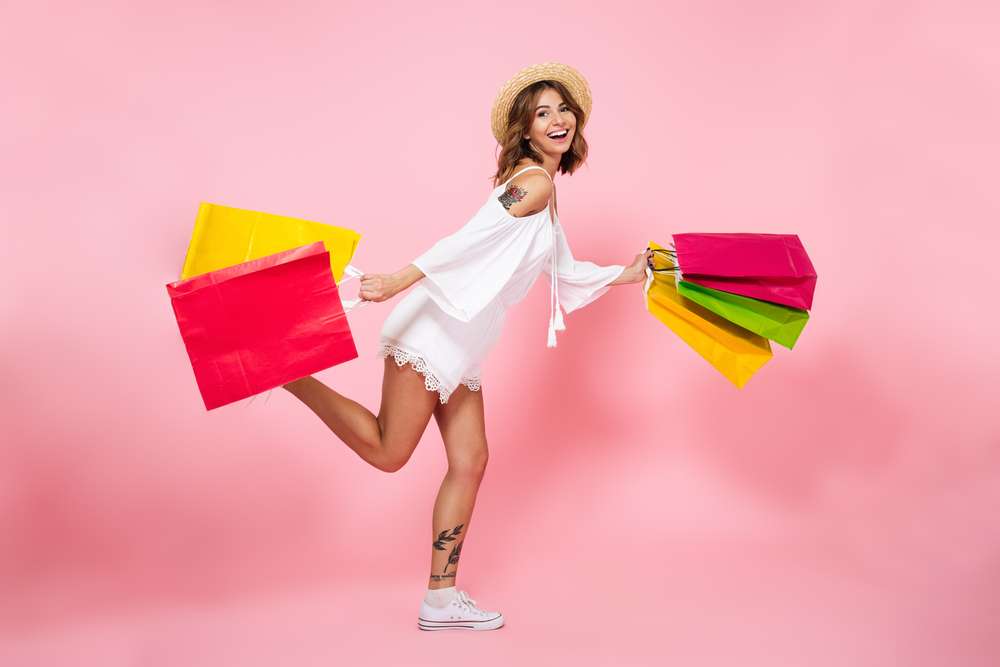 6. Hire a Babysitter
Your children might be bundles of joy, but taking care of your kids while you're shopping on Boxing Day might make you lose discounts from shops.
Imagine this scenario: you're trying to take advantage of an immediate sale that only lasts for a few minutes, but your child wants to go to the bathroom. Remember to hire a babysitter on Boxing Day, or ask one of the grandparents take care of your children while you're away.
7. Avoid Peak Hours
It's best to avoid peak or rush hours during your shopping trip. Otherwise, you might find it difficult to manoeuvre around shops. You'll find yourself bumping shoulders with other people before you can grab the item on your shopping list. Try to go to malls and stores as early as possible. That way, you can start and finish soon, and have a high chance of buying the items on sale before other people do.
8. Grab Last-Minute Deals
Contrary to waking up early in the morning to shop, you can also buy items before the store closes. Specific shops might offer more significant discounts to try and get rid of stocks before Boxing Day ends. Use this opportunity to save more money on this day.
9. Use Credit Card Rewards Points
If you've been using your credit card a lot for the past year, chances are you've accumulated many points. You may use these rewards points to pay for products and services at lower prices.
10. Shop after Boxing Day
This may sound counterintuitive, but you can also wait for the day after Boxing Day to shop. Stores may still retain some promotions to reduce their inventories. At this point, other people should go back to their daily lives and you'll have significantly less competition as opposed to clearing your shopping list on Boxing Day itself.
Final Thoughts
Use these ten tips to help you get the most out of your Boxing Day shopping spree. Make this post your guide to ensure you gain excellent value from the purchases you make on this day!