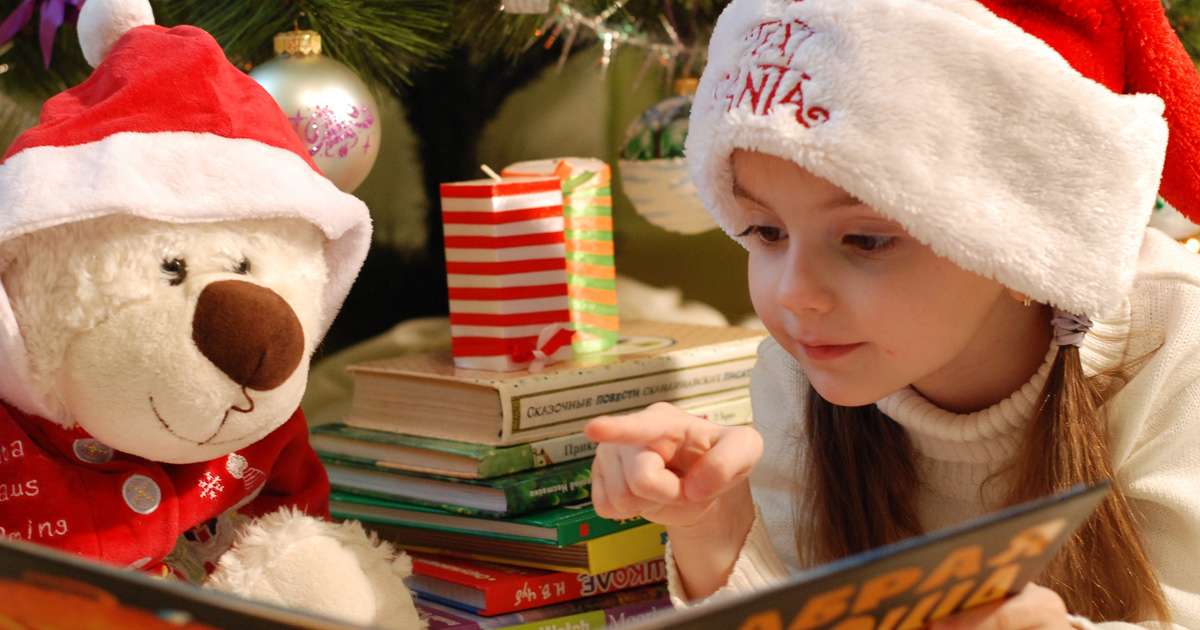 Choosing stocking gifts for little girls is heaps of fun. But with so much out there, it's hard to know where to start! Don't stress, here is our list of stocking fillers for little girls.
Even though stocking gifts are small, take your time buying them and think before making a purchase. Presents that just fill space in the stocking but which will be tossed aside after opening, are a waste of money. An idea is to get less gifts of slightly more value that you know your little girl with use and love.
Another idea for filling stockings so they are nice and full is to gift necessities that you would have had to buy anyway. Think undies, clothes and items for playgroup or the new school term, such as a water bottle or a pencil case.
We've found some cheap yet thoughtful gifts that will have your little girl smiling from ear to ear on Christmas morning. Here is our guide to gorgeously cute stocking fillers for little girls.
Further reading: 20 Sneaky places to hide Christmas gifts to outwit your kids.
1. Magic water colouring book
First on our list of stocking fillers for little girls: Little artists will adore this mermaid-inspired Magic water colouring set. All you need is water and a brush to reveal the hidden art.
Available at: Booktopia
A personalised door sign is a brilliant way to make your kid's room truly their own. Lots of designs to choose from!
2. Personalised door sign
Available at: Etsy
3. Bento lunch box
Keep your kid's sandwiches fresh and in shape all day inside this personalised bento lunch box. Available in different designs, these containers are easy to open and dishwasher safe.
Available at: Bright Star Kids
4. Jigsaw puzzle
Keep the little ones entertained with an insect-themed book and jigsaw combo. The 24-page puzzle book is perfect for long road trips.
Available at: Big W
5. Unicorn snot lip gloss
Is your girl having a bad day? Tell her to apply some unicorn snot lip gloss to look and feel magical.
Available at: Everton
30 Stocking stuffers for little girls
6. Personalised pencil case
This roomy pencil case holds all their writing essentials and more. Choose from many pretty designs.
Available at: Bright Star Kids
7. Unicorn finger puppet set
Finger puppets just got cuter with this unicorn set from Lime Tree Kids. Perfect for playing make-believe with your little girl.
Available at: Lime Tree Kids
Further reading: Where to buy kids toys online in Australia.
8. Invisible pens set
We love this unicorn game book filled packed with colouring pages, fun games and puzzles. It even comes with a pen with invisible ink.
Available at: Big W
9. Rainbow hair accessories
Little girls love rainbows. That's why this hair accessory set is the perfect stocking filler. Packed with hair clips and hair ties in bright shapes and pretty pastel colours.
Available at: Light in the Box
10. Sonic backpack
Your little trendsetter deserves a bag as fashionable as she is. This adorable Sonic backpack from Best & Less is a combination of angst and cuteness.
Available at: Best & Less
Stocking fillers for little girls (cont.)
11. Little Gardeners sunflower garden kit
Looking for a different outdoor activity? Head to the garden and help your girl grow their very own sunflower.
Available at: Kogan
12. Unicorn towel
Not only a fun and practical gift, this cute unicorn towel will take up plenty of space in the stocking!
Available at: City Beach
13. In my heart: A book of feelings
Give your little bookworm a heartwarming read about how hearts can feel so many feelings. The language is direct and easy to understand even for very young children.
Available at: QBD Books
14. Caticorn mirror brush
A compact mirror with a built-in brush? Genius! And the cute caticorn print makes this aon-the-go grooming kit a must-have.
Available at: Big W
15. Ava and Ever girls' bucket hat
Keep your little girl's head protected from the heat of the sun with a pretty bucket hat. Our pick from City Beach features a minimalist floral design.
Available at: City Beach
Stocking gifts for little girls (cont.)
16. Personalised charm bracelet
A personalised charm bracelet is always a great gift. You can choose the colour of the beads and the style of the charm (fairy, unicorn or butterfly).
Available at: Etsy
17. Frozen cosmetic compact
Here's a cute cosmetic compact for your girl to practice their makeup skills. Perfect for playing dress up. Due to it's small size it makes the perfect stocking stuffer for little girls.
Available at: Big W
18. Go fish alphabet
This classic card game helps kids learn the alphabet by matching upper and lowercase letters. Your girl will adore the illustrations on each card.
Available at: Booktopia
19. Incredible touchable bubbles
Give your little girl touchable bubbles for a great sensory experience. Ideal for birthday parties and indoor or outdoor play.
Available at: Lime Tree Kids
20. Watermelon ice pop mould
Make yummy watermelon-shaped frozen desserts all summer with these icy pop moulds. Just fill with fruit juice, yogurt or ice cream.
Available at: House
Stocking ideas for little girls (cont.)
21. Play-Doh
Let your kids make a mess and boost their creativity with a sensational set from Play-Doh. Comes with 8 tubs of different colours.
Available at: Big W
22. Flamingo swim ring
Lounge by the pool in style with a flamingo swim ring. The attached sunshade will protect your little girl from sunburn.
Available at: Kogan
23. Pop fidget toy
Fidget toys are getting cuter. This caterpillar toy is colourful and collapses with a satisying sound.
Available at: City Beach
24. Make your own dreamcatcher
What's better than a dreamcatcher? A dreamcatcher that can be customised. This one includes 2 hoops and colourful feathers.
Available at: Booktopia
25. Baby Shark water bottle
This BPA-free water bottle with decent capacity and a cute shark design is great for school or travel. The size fits small hands just right.
Available at: Best & Less
Our last stocking fillers for little girls
26. Pool toys
Get ready for hours of fun at the pool or ocean. These pool toys are weighted and sink down to the bottom but the tails float up for easy grabbing.
Available at: Cotton On
27. Bag charm
A beautiful dreamcatcher bag charm is perfect for your budding bohemian. They can take this one wherever they go. Perfect stocking stuffers for little girls.
Available at: City Beach
28. Hello Kitty fidget toy
If your little girl likes popping bubble wrap, she'll love this Hello Kitty popper slash fidget toy. Simply flip over after popping to restart your relaxation.
Available at: Claire's
29. Bath crayons
Make bath time playtime with these colourful bath crayons. Let them draw and doodle all they want without worrying about cleanup.
Available at: Gifts Australia
30. World's smallest topple tower
Last on our list of stocking stuffers for little girls: Hands too small for Jenga? The world's tiniest topple tower is the answer. It's so small it comes with tweezers!
Available at: Cool Things
Final words: Stocking stuffers for little girls
I hope you have enjoyed reading this list of stocking stuffers for little girls. We certainly had lots of fun putting it together.
When choosing stocking gifts, it's important to keep them small, as well as nice and cheap!
I like to wrap all the gifts individually because it will take longer for your little girls to open everything, and extends the excitement - both for me and her!
Remember to exclaim that she must have been soooo good this year to receive all these gifts ... and to keep up the good work to get another bulging stocking at the end of the following year.
Happy shopping, happy giving ... and Merry Christmas.