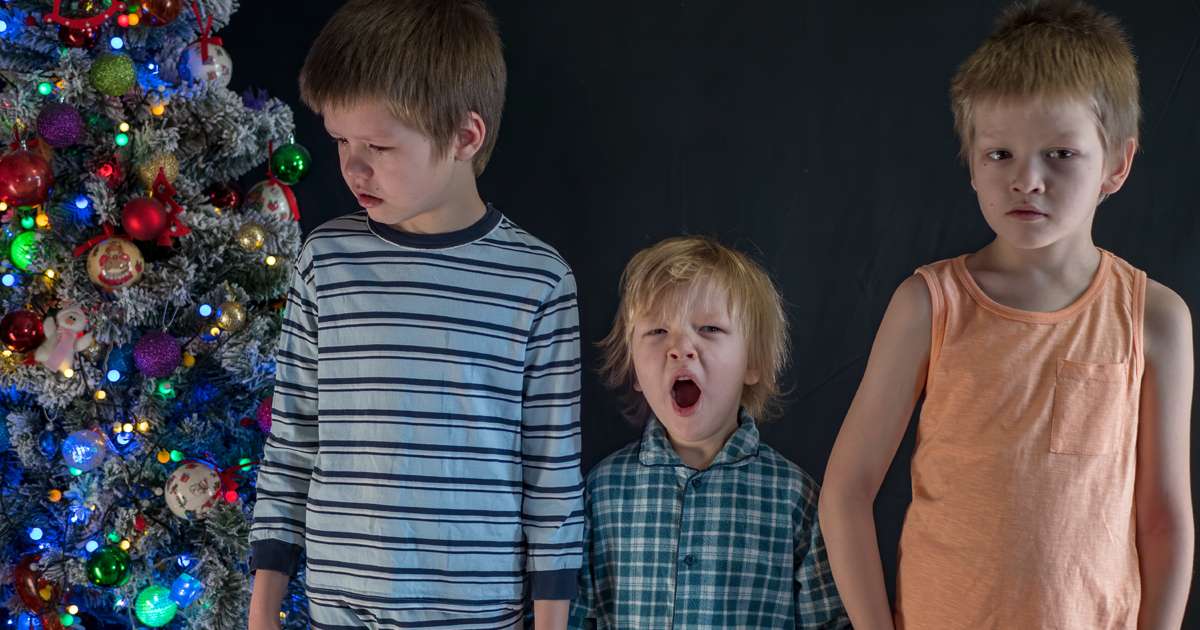 So, as usual you've gone overboard with pressies for the kids this Christmas. But where-oh-where can you hide them from excited prying eyes between now and the big day?
Don't panic!
We have you covered with some clever (possibly unusual) gift hiding places which you may not have thought of.
More Christmas ideas: Christmas cooking with kids that actually works.
15 Gift hiding places to outwit your kids this Christmas
1. AROUND THE SPARE TYRE IN YOUR CAR
Forget the car boot as it's too exposed but what about hiding Christmas gifts in the spare wheel compartment? Note: Please don't remove the spare tyre!
2. A SUITCASE
A suitcase is an obvious gift hiding place, but not so for your kids. Make sure you use the one at the bottom of the pile that is hardest to access and open.
3. THE ATTIC
If you dare go up there, the attic or loft in your home can make a great hiding place. Perhaps be careful with edible gifts and make sure you do it safely!
4. MAKE A TRICK BOX
Get an ordinary cardboard or storage box and label it with something utterly boring to your kids, like "old school uniform" or "holiday homework". Then pile in the gifts until needed.
5. SOMEONE ELSE'S HOUSE
Get the gifts outta the house altogether. Leave them in the care of a family member, friend or neighbour where they will be completely safe from peering little people.
6. LEAF SUCKER BAG
Empty the bag on your leave sucker, pop the gifts inside (maybe inside a black bag) and reassemble leaf sucker. Note: Remember not to use between now and Christmas
7. SHED OR OUTBUILDING
Is there somewhere outside the confines of your home that would work for present hiding purposes. Think shed, outbuilding or an outdoor storage container. Make sure it's dry though.
8. AT THE SHOP
Order your gift and pick up from the shop as late as you possible can. This way the store is hiding it on your behalf, winning!
WHERE TO HIDE MY KIDS CHRISTMAS PRESENTS?
9. UNDER THE FLOOR
Those pesky creaking floorboards that have been annoying you all year might come in handy. Can you pull up a couple and stash gifts in a cavity beneath?
10. WITH THE CLEANING STUFF
Children keep a wide berth when it comes to anything to do with cleaning. Use it to your advantage and stuff the pressies at the back of the cleaning cupboard where they'll remain snoop-free.
11. A TWO TIER TOOLBOX
Pull out the top layer of your toolbox, stash the gifts and return the level. Job done! If you have a lock, that's even better.
12. CHRISTMAS TREE BOX
Get clever by hiding presents in the empty Christmas tree box. Your children will be way too focused on the tree to pay heed to the box.
13. A VERY HIGH PLACE
Out of reach is good tactic. Think on top of kitchen cupboards or top shelves of wardrobes. Be careful if you have a little climber though as we don't want any accidents trying to reach them.
14. LOCKABLE FILING CABINET
Got a lockable filing cabinet? Pull out the files, put in the presents and lock. Just remember where you put the key!
15. IN AN ESKY
An esky is only of interest to kids if it's full of sugary drinks and snacks. The dusty one in the garage is prime for presents that need to stay hidden.
ONE OTHER SUGGESTION FOR KID'S GIFTS BEFORE CHRISTMAS DAY
Rather than going to great lengths to hide Christmas gifts from your kids, try having a conversation with them about it.
Ask them how it would feel on Christmas morning if they had found their gift before and ruined the surprise.
It is a good test of willpower and patience if your child knows where their gift is but chooses to leave it untouched until Christmas day.