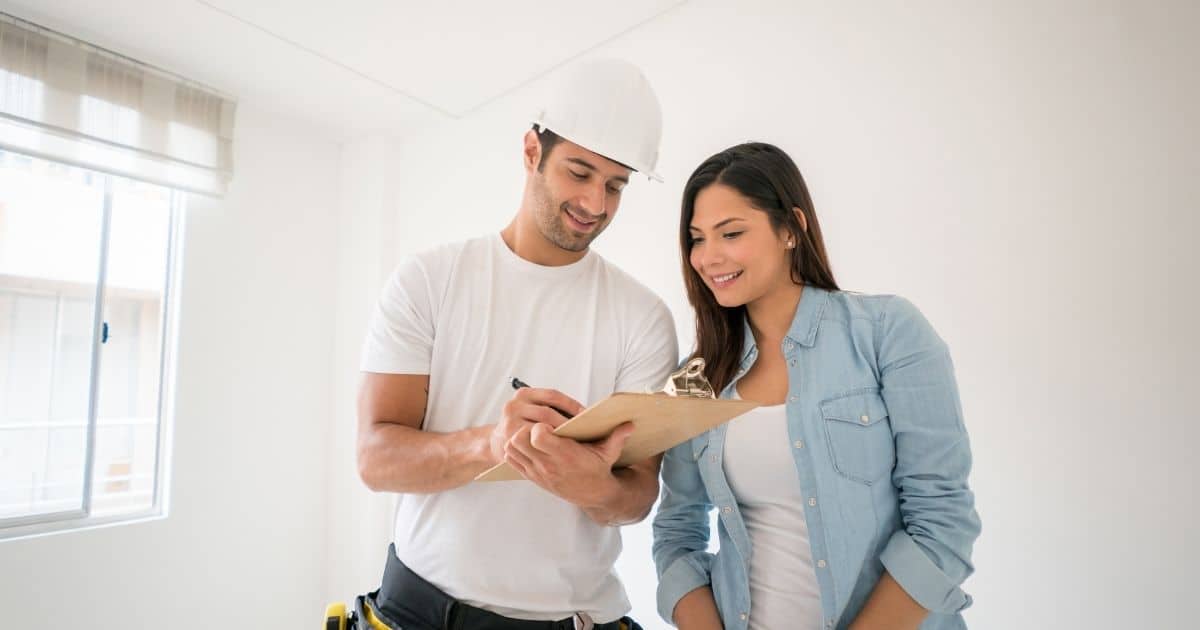 Let me introduce myself and explain why I have put myself forward to write this article about how not to get ripped off by a tradie.
I am a mother of three young children, living on the Gold Coast, sporting three post graduate degrees, a career as a business owner, CEO, director, author, coach, and a recent victim in a $35K tradie conman scheme.
Yes, that's me!
I'm still scratching my head and wondering how I let this happen. I have achieved a lot in my life, yet there is no escaping the fact that this latest 'hurdle' has certainly caused me extensive pain, financial burden, emotional scars, and sleepless nights. (My seven-year-old has even been wise enough to ask me how I let this happen.)
However, like all lessons in life, it also has an upside.
Consider me the current Mummy Expert on what to do when engaging tradies to avoid being scammed. I am the crash test dummy on what not to do!
When I put on my big girl pants and admit where I went wrong, this experience can hopefully prevent other mums following in my rather foolish footsteps.
Further reading: Beginners DIY: 6 Tips if you're new to home improvement.
Know What You Want
Scope creep is a common way that scammers make money.
You start off with a $150 piece of work needing attention, and before you know it, the bill is at $900!
The best and simplest way to avoid this is to do your work upfront BEFORE engaging anyone. Think:
What is it that you actually want?
Quite importantly, what is it that you don't want?
What does success look like?
How much would you be happy to spend?
What is your absolute final budget?
Would you be happy to pay more to have it done by a certain time?
When we are clear what we want, we can be confident in our communications and firm in our expectations.
There is no room for kinda, sort-of, maybe, probably when it comes to engaging someone to work for us. These words are the seeds of exploitation.
Finance Over Feelings
As women and mothers, it can be easy to prioritise relationships over business. Preserving the relationship and caring a little too much about feelings over finance is a common trap that create an easy opening for the wrong kind of tradie.
Don't get me wrong. There is no place in this world for throwing our weight around or earning the gold medal for Mummy Monster of the Year. Yet, it is vital that we enter any tradie engagement with the mantra "this is business and nothing personal".
This means we create and enforce boundaries from day one.
If they don't show up as advised, well your time is just as important as theirs, so this is not on. If they return your call at 7pm on a Saturday night, this is not professional conduct and we let it go to voicemail. If they offer a sad story as to why they need to leave their tools in your garage or why they can't complete the work to the standard you expect, then pop that sad story compassionately back into their own pocket and leave it with them to solve.
This is business. It isn't personal and you encourage what you pay attention to.
Pay attention to standards, timelines, and money.
Stay away from ANY AND ALL drama.
How not to get ripped off by a tradie (cont.)
Quotes Are Binding
A quote tells you the tradesperson's terms of service and how much you'll be charged.
Note: Once you accept a quote from a tradie, it becomes a legally binding contract.
Thus, be careful what you sign off on. Be sure it includes everything you want to be done and when you want it done by, and check for clauses regarding delays, variations, and exclusions.
If you have agreed to a quote and a tradie attempts to bill you more than that quote, the answer is simple. You have a legal document that stipulates the price, and the price is the price. Do not engage in conversation, texts, or emails regarding why you should pay more than the quoted price.
A common trap for many women is to feel it is 'the right thing to do' to pay the additional charges. Let me speak from experience. The moment you entertain additional 'unquoted' costs, these costs will soon multiply.
No means no!
Online Information Gathering
Be diligent and do your homework.
You can check licence databases online.
If the tradie is unlicensed or the information they have given you regarding their licences does not match what you find online, abort!
Note: Social media searches will uncover random reviews or information that you will not find on a business card or by talking to a tradie during a quote.
One of my biggest regrets is that a previous mummy victim of my offending tradie had gone to great lengths to post reviews everywhere she could online. Of course, I searched for and found this out AFTER I had been scammed. She had done everything she could to stop him from repeating his behaviour with future clients. Yet, her efforts did little for me as I did not do my homework upfront. It was all there if I had just used our social media empire for what it is well known for: digging up anything and everything.
If a job is worth getting done, it is worth the homework investment upfront.
My last words: How not to get ripped off by a tradie.
Let my cautionary tale be your guide on how not to get ripped off by a tradie.
When it comes to hiring someone to fix, build, or create something in your home, don't let your vulnerability blind you. Remember, you're the boss, and you hold the purse strings!
First and foremost, research is your superhero cape. Don't just settle for the first tradie you stumble upon. Read reviews, ask for recommendations, and interview them like they're contestants on a reality show. Don't be shy to ask for their qualifications and licenses; after all, you wouldn't let someone with a fake doctorate perform brain surgery on your goldfish, right?
Always remember, trust your gut. If something feels off, don't ignore those "red flag" sirens blaring in your head.
Communication is key, so don't be afraid to speak up and voice your concerns. A trustworthy tradie will understand and address your worries, not disappear into the Bermuda Triangle with your hard-earned cash.