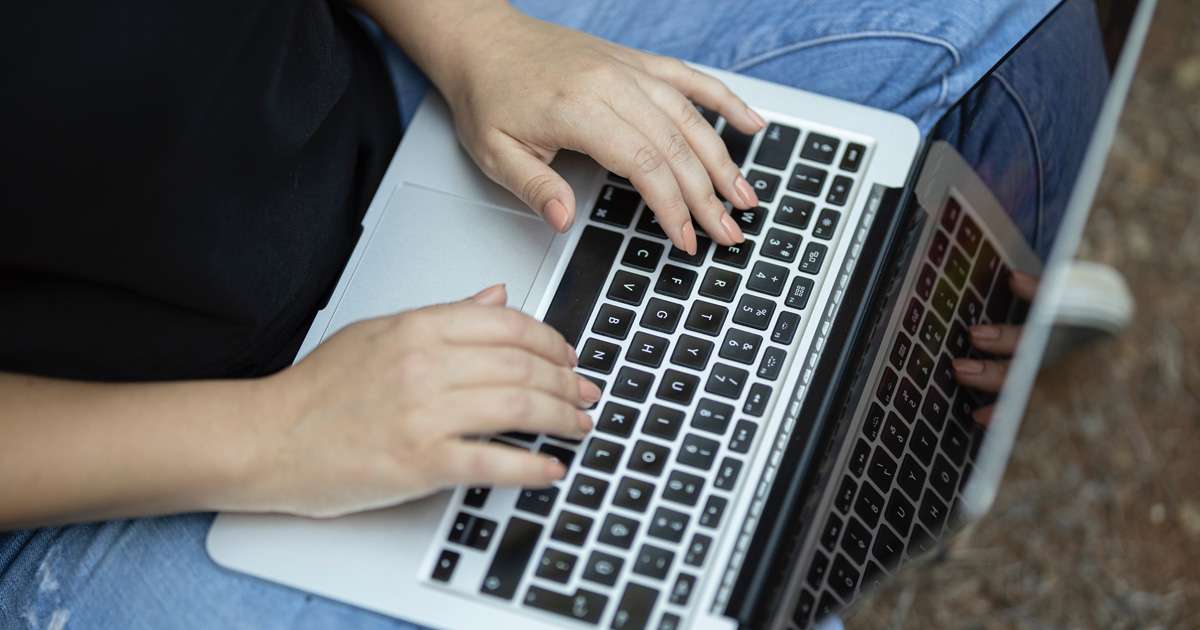 All mothers understand the profound challenges of juggling family responsibilities while striving to maintain our professional identities. However, there are moments in life when, despite our best efforts, finding a job is an uphill battle. Frustration and discouragement can be overwhelming, leaving us questioning our worth and capabilities. At this time, you will need some strategies to return to work.
In this article, I explore effective game plans to help you navigate returning to work when job opportunities appear scarce. I delve into alternative paths, unearth untapped potentials, and uncover the resources available to help you regain your professional footing.
Expand your job search
Sometimes, your vision can get clouded by what you're familiar with, leading you to search for specific job titles. You'd be surprised that different job titles mean the same thing. Think Grant Writer and Fundraiser, Auto Mechanic and Automotive Technician, or as per my favourite comedy, Beautician and Image Stylist.
So, instead of relying on the job title alone, read the entire job description in the posting.
You can also try a strategy called cold-emailing. Here, you send out emails to potential employers to offer your services. They might not be actively looking to hire in the usual job portals, but you can open a need they have yet to realise.
Who knows, there could be an employer who appreciates a proactive applicant instead of those passively waiting for job openings.
Upgrade your skills
You might be getting impatient while awaiting a job, but this can be the perfect opportunity to expand your skill set. This is also an excellent way to tell future employers you had a productive work gap.
Here are some of the ways you can up skill before you return to work:
Certifications
Getting certified by an accredited, high-value provider assures you have a high level of knowledge and skills. Ever encountered the titles "Certified Life Coach" or "Certified Personal Trainer"? Professional certifications add credibility to your name. Some certifications, like Microsoft and Google, are sought-after in many tech-related workplaces. They can even be used in place of a degree.
Courses
Enrolling in accredited professional courses is also a good way to upgrade your skills. Coursera and Udemy offer various courses, many of which are accredited.
Practice, practice, practice
Nothing's better than hands-on work when upgrading your skills while waiting to return to work.
For example, one interesting piece of advice I found on Reddit when I was looking for a writing job is maintaining a blog that will serve as my portfolio.
Find opportunities to hone your craft and get non-paying clients to vouch for you.
Consider temporary work
Imagine all the fun Jack Black had as a temp in School of Rock!
But seriously, don't snub short-term employment. You can include it in your resume as job experience, so you're not wasting your time. What's more important is you hone your skills and improve your work ethic.
If you're finding it challenging to find permanent work, look for jobs listed as Contract or Project-based. The job responsibilities for temps are just the same as permanent employees. As far as I can recall from scouring various job sites, the salary for temps is the same, sometimes even higher.
This is also an excellent opportunity to meet people to build your network.
Plus, if you do an impressive job, they may hire you again for another project ... or permanent work!
Get networking
As a self-confessed introvert, I tend to stay away from mingling with others growing up. But entering adulthood and joining the workforce, I recognised the importance of networking. It was a struggle for someone with fast-depleting social batteries. But I forced myself and eventually became more comfortable rubbing elbows with people.
Your work gap is an excellent time to meet people within your profession. Go to fairs, conventions, and seminars as much as you can. And don't just sit in a corner. Engage with other participants, organisers, exhibitors, and speakers. Connect with them on socials.
Who knows, maybe you will meet your next employer in the conference. Regardless, there's still heaps to learn from hanging with people in your field. For one, you will get an idea on how those in your profession act, talk, and dress. Also, you can catch a few tricks or insider knowledge to use in your next job interview.
Do volunteer work
Volunteering is a chance, not just to pass the time, but to hone your skills as you wait to return to work. I highly recommend offering to work voluntarily for your local daycare, community library, or an animal rescue organisation - causes closest to mostly everyone.
Preferably, do work related to the job you're looking for. If you're looking for marketing jobs, you can build the organisation's website or blog or manage its social media. If you're a grant writer, you can write their proposals. This way, you also build your credibility in your profession.
Psychologically, volunteering is good for you. At a tough time when you might feel like your efforts for applying to job after job are going to waste, volunteering can boost your mental health. You're doing something good, building relationships with people who can vouch for your character and work ethic, and gaining worthwhile work experience simultaneously.
Update your resume
Another super useful piece of advice from Reddit for who wish to return to work is to always update your resume. You should update your resume at the end of the calendar year or once every three months.
Even better, employers prefer highly personalised resume. What this means is you highlight the work experience, education, and skills that reflect what's in the job vacancy. This shows you have researched about the potential employer.
For example, if the job posting indicates experience over education, list the job history first. Focus on the work experience that makes you perfect for the job. On the contrary, list first your educational qualifications is that's the employer's main requirement.
Change your availability (if you can)
Another strategy when applying for jobs is tweaking your availability to match the company's time. Research your potential employer's work hours, and say so when the interviewer asks, "What's your availability to work?"
Unless you're the unicorn everyone wants to hire, the company won't change their schedules to accommodate you. You will be the one to adjust your schedule.
As a mum, this can disrupt your already-established family routine. For starters, this can clash with your kids' schedules. Make sure to get your children onboard with your plans to return to work. Seek their understanding of potential changes to your everyday life. Be prepared to seek help from your parents, friends, or a hired babysitter in case you do get hired.
Boost your online presence
Most employers care about what you post, so building a positive online reputation is always a good idea. If, like me, you can't handle multitasking on the Internet, focus on one or two platforms to advertise yourself.
LinkedIn is the most suitable for jobseekers and professionals. I use it to build my online presence alongside my personal blog. Instagram is an excellent option for photographers and artists. YouTube and TikTok for video creators. Facebook is still popular in Australia, so you can set up your business page to post relevant professional updates.
Here's something I've learned the hard way: from the get-go, create separate social media accounts for personal use and business. The business account is your best foot forward, meant to show what you want clients and employers to see. Keep rants and emotional issues from your business account, since doing so can turn off potential employers. That's what your personal account is for. And limit access to your personal account to your closest family members and friends.
Think about freelancing
If you've tried almost everything but still fails to land a job, maybe it's time to consider freelancing. It's an awesome opportunity if you want flexibility and can work well with minimal supervision.
Everyone can become a freelancer. Virtual assistance is one of the most popular online jobs today, but freelancing is more than than. Freelancing is simply being hired to do specific tasks or jobs without the commitment of full-time employment. Freelancers work on a per project, per task, or per hour basis, either online or on-location.
Some of the most popular remote freelance jobs are graphic design, video editing, copywriting, SEO, blogging, ghostwriting, and social media marketing.
Stay positive during your search
Feeling down when rejected left and right during your job search is okay. You doubt yourself. You feel confused over your decision to work again.
Acknowledge these feelings. Meditate. Write about them in your journal. Cry. Releasing the bottled up frustrations can help you feel refreshed and ready to start sending out those applications again.
At the same time, realise that it's not always your fault. Many others are also getting rejected, with the global recession and lack of available jobs for everyone. You're not alone in this boat.
Remember, too, that you are more than your capacity to make money. Who you are determines your worth, not your job.
Lastly, actively pursue things that bring you joy in your downtime. Picture this: One day, you'll get accepted to a job, and you won't have heaps of free time for things you enjoy.
Final words
Finding a way to return to work as mum can be rough these days. With not enough jobs available, coupled with the current state of the economy, you can struggle from getting a job offer. It's normal to feel frustrated when you keep getting rejected. After all, you are not just doing this for your personal professional growth. You also have your family to support.
But don't lose heart.
The strategies I have listed and discussed above can help you improve your chances navigating the job market. Investigate other job paths, keep up-skilling, update your résumé, network with other professionals, be adaptable, and, most importantly, have a positive mindset. Remember that those who wait patiently will be rewarded.
In addition to the tactics in this guide, don't forget to make the most of this time. Be more present with your family. Keep yourself healthy by exercising, eating nutritious food, and getting enough sleep. Pursue your hobbies. Since you can't control when you're getting "that" call, you don't know until when you have spare time to do the things you love.