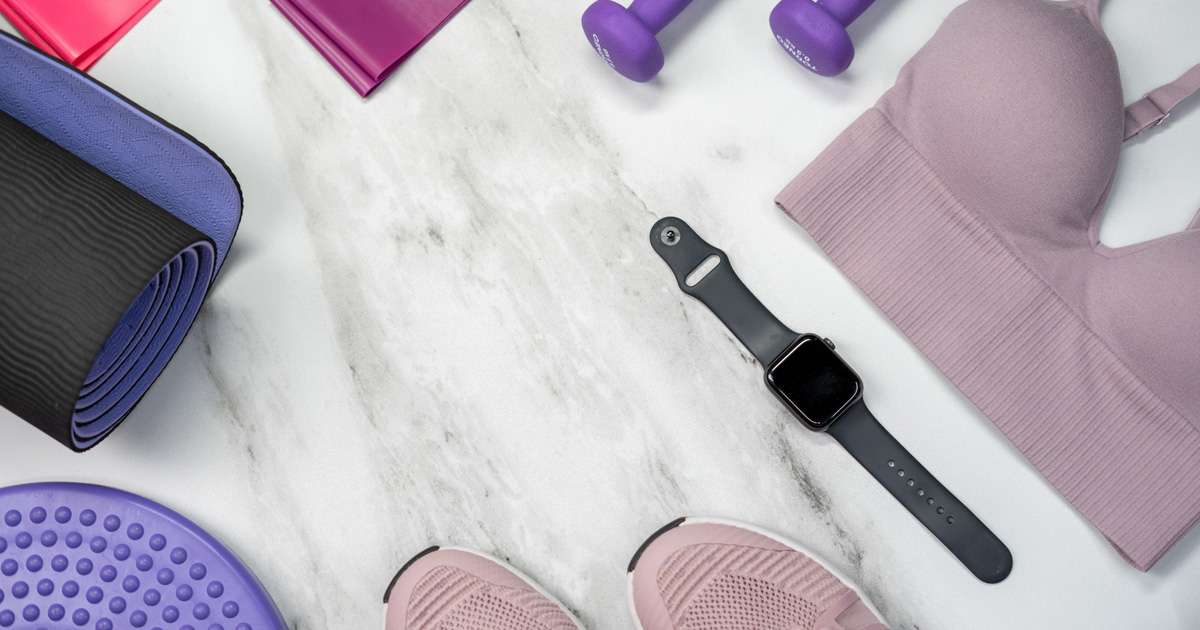 Having a set workout routine pays especially when you commit yourself to it. Not only does it yield you positive body results, but it affects your outlook and attitude as well. While the workout themselves might be hard, many of us will agree when I say that motivating yourself to start can be even more difficult.  
But we all have to start somewhere. So why not start hyping yourself up by getting new equipment?
Before you go ahead and shop using these Power Systems Coupons, you need to know what equipment you'll need and which ones will be the most efficient for your purpose.
This article will help you do just that.  
Set your goals 
Setting fitness goals can be hard. We tend to pressure ourselves to set lofty ones, straining ourselves in an unhealthy manner when we fail to see the progress we want. It's important to know that reaching fitness goals may take time, and you have to learn to appreciate even the smallest of progress.
Start by setting a SMART goal.
Here's how you can do it:
Set a goal that is specific

. Saying that you want to be healthy is not enough. Look further and see at the different areas you can work on. Is it to lose weight? Increase muscle mass?  
Make sure that it is measurable.

Measuring your progress can help fuel your motivation to reach your goal. See if you can measure your goal may it be with the help of an equipment or with the assistance of a professional
Is it attainable?

As mentioned earlier, we might feel the pressure of setting lofty goals. It may only lead to disappointment. Set a goal that is attainable but will still challenge you to reach it. Consider other factors such as your lifestyle, your work schedule, your social habits, and if there are any health conditions that will affect you in following through with your fitness routine.
Does it have relevance?

Why does a fitness goal have to be relevant, you ask? There are many possible fitness goals to be achieved, and it depends on many factors. Make sure that what you want to achieve will have a positive impact in you, and will keep you motivated.
Make it time-bound.

Setting a date motivates you even more to work towards your goal. It helps keep you on track, and will help you decide whether you have to work harder, or adjust to a slower pace.
Consider your space at home
Not everyone has a large space for home workouts. And the equipment you will get depends on the available area you have. If the space is big, then there's room to have more specialized equipment, adding to the variety of what you can play with. However, you need to be smarter in the items you will get if the space is limited.
Consider choosing equipment that hit multiple muscle groups during a workout, or those that can be used for more than just one type of exercise, usually by adding or removing parts. 
Here are some of the more versatile and compact equipment you can look at purchasing:
Resistance Bands

– They come in a variety of resistance levels, easy to clean, and take up minimal space since it can be stored in a small bag.
Foldable Pull-up Bars

– Pull-up gym equipment usually takes up a lot of space but there are portable versions that you can mount on top of your door frame.
Compact Elliptical Trainer

– You can sweat it out while binge watching that latest episode of your favourite drama in your cozy living room.
Portable Rowing Machine

– Working out using a rowing machine lets you target multiple muscle groups all at once so it's a versatile piece of equipment you can have at home without needing a larger space.
Know your budget
Just like in setting goals, we may get ahead of ourselves and desire for the most expensive brand on the rack. But remember that expensive doesn't always mean effective. An expensive equipment is no use if you won't end up using it. 
If you're quite tight on budget, select an equipment that's versatile, suits your goal, but still of good quality so you can use it for a long time. There are many great brands out there that don't have to break the bank but still do the job well. Check product reviews and see it first hand through other customers' experiences.
Get the right equipment with Power Systems Coupons 
After taking into consideration what we've shared above, it's time to go shopping for equipment to get you started on your fitness journey with these Power Systems Coupons. Remember to always keep your eye on the goal. It may be hard at first, but we all have to start somewhere, but the results will be worth it.