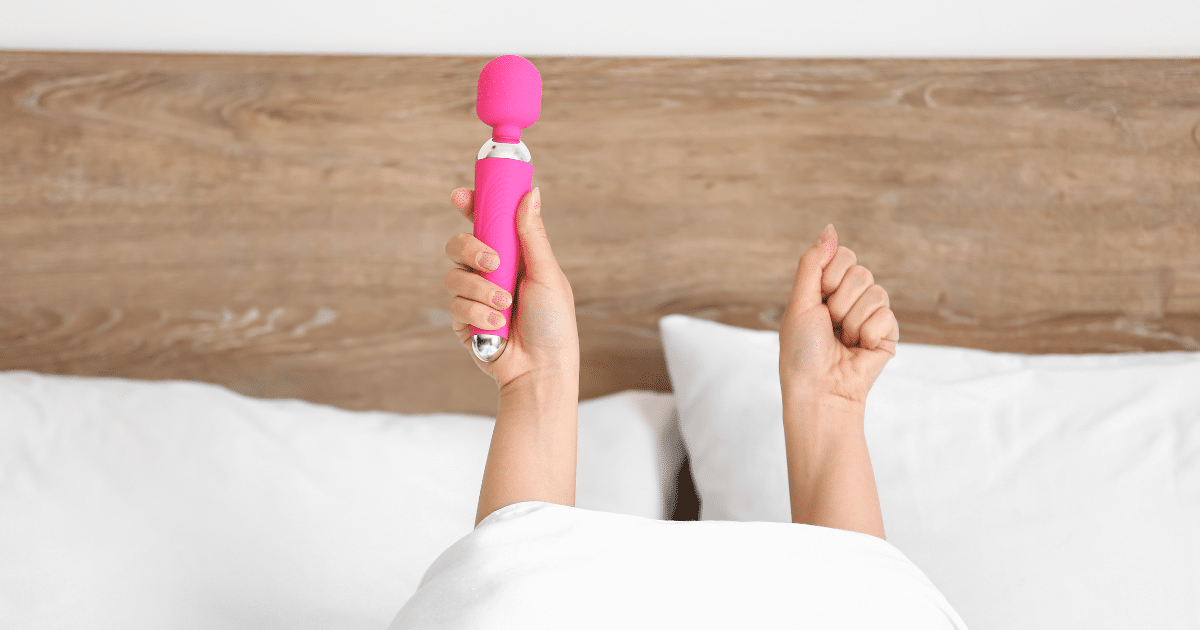 This article will surely bring a smile to your face (and maybe even a few shivers of excitement) because I get down and dirty with wand vibrators!
Now, I know what you're thinking: "There are so many wand vibrators out there, how do I pick the perfect one for me?"
Don't panic! I've scoured the market, tested countless wands (it's a tough job, but someone has to do it!), and put together a list of the best wand vibrators that are guaranteed to blow your socks off.
Whether you're a seasoned pro or a beginner to the world of vibrators, there's a wand out there with your name on it.
What actually is a wand vibrator?
If you have yet to discover the pleasure of a wand vibrator … now is the time.
Picture this: a long, cylindrical handle with a big, ol' head that vibrates at various speeds and intensities. It's like a magic wand, but instead of making rabbits disappear, it makes orgasms appear!
Wand vibrators are for everyone who enjoys a little external stimulation. They're perfect for clitoral play, but you can also get creative and use them on other parts of the body. Who says nipples and penises can't enjoy some wand action too? So, if you're looking for a versatile sex toy that'll knock your socks off (and maybe a few other articles of clothing), give a wand vibrator a whirl.
What to look for when buying a wand vibrator
What it's made from?
Most wand vibrators are made of ABS plastic, silicone or skin-safe rubber.
If you want something firm, go for plastic. Silicone, which most sex toys today are made of, will feel more like velvet. Skin-safe rubber is the softest, giving you more flexibility.
Whichever material you choose, check that it's phthalate-free, so it's safe to use. You'd also want something nonporous so it's easy to clean and sterilize after each use. You don't want infection to ruin your relationship with your vibrator, do you?
Is it a good brand?
Finding a reputable sex toy brand should be a top priority if you want high-quality, body-safe products that will give you the most pleasurable experience.
Thankfully, there are a handful of tried-and-proven wand vibrator brands out there that are highly recommended by experts and users alike.
Is the size right?
We say it's not the size but the performance when it comes to manly parts. But when it comes to your wand vibrator, the size you choose impacts your experience.
Full-sized vibrators have the largest heads, so they're the heaviest. But they also give the widest and strongest stimulation due to their sheer power. Mid-sized vibrators are smaller, making them easier to manoeuver – but they're less powerful than full-sized ones.
Not sure what to choose? Try in both sizes and see for yourself.
How does it charge?
Wand vibrators come in plug-in, rechargeable, and battery-operated.
In terms of sheer motor power, plug-in vibrators come out on top, hands down. Re-chargeables are a little less powerful, and battery-operated vibrators even lesser – but these options are portable and convenient, so you can pleasure yourself anywhere.
Personally, I adore my re-chargeables because they're quite powerful and very handy.
Confused? Get a plug-in for when you're home and a rechargeable one for when you're everywhere else.
How many modes are there?
The best thing about the highest rated wand vibrators is that you have full control over the strength of stimulation – so you're sure to come out getting exactly what you want.
Some vibrators have up to 20 vibration modes, but that's too many options, at least for me. Personally, I'd sooner have a favourite setting so I tend to stick to vibrators with 9-10 modes.
How much does it cost?
The price of wand vibrators varies. It really is a case of getting what you pay for. Usually they come in around the $100 dollar mark but if you're looking for something really special to pleasure your lady-parts you can pay more.
If you know your wand will see a lot of action, pay more for hard-wearing vibrator that can take the pace you set and give you hours of enjoyment.
What do the other people think of it?
One great thing about buying online is that it's super easy to find reviews from real people and paying customers, so finding satisfied customers shouldn't be that hard. There are also a lot of blogs that focus on reviewing sex toys, and they can help you find which one fits what you need.
Take the time to check out reviews as customers don't hold back and will provide all the details you need that might not be shared on the product website.
Fabulous wand vibrators you can buy today
I am not alone in loving this cute, minimalist wand, which makes a great starting point if you're new the Wand-World.
Smaller in size to standard wands it still packs a punch with 10 vibration modes. It's super soft, which I love, and 100% waterproof, which I love even more.
User reviews are nearly all postive for this sophisticated sex toy which comes complete with a display case to keep it safe between uses.
Stockist: Adult Toy Megastore
I adore the intergalactic retro colours on Lovehoney's classic wand vibrator. This is one of the hottest wands on the market and will pleasantly jet you into another universe.
This particular model is a limited edition, metallic plug-in with seven vibration patterns and ten vibration modes. It has a flexible neck and smooth head that curves to better find those harder-to-reach pleasurable spots.
The reviews for this toy are insane … in a good way!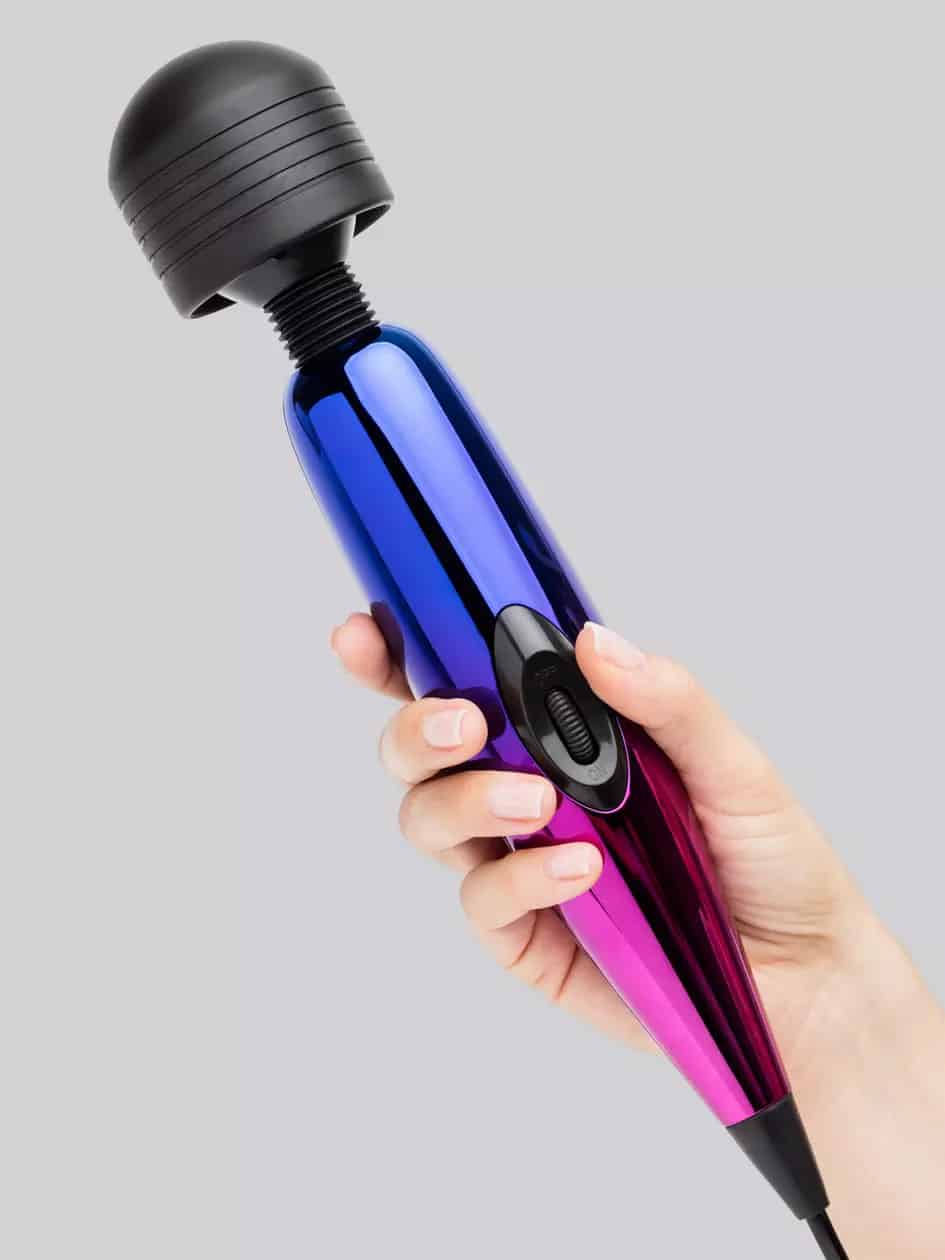 Stockist: Lovehoney
The wand vibrator is on the higher end price-wise, but I am so in love with its chic design.
This rechargeable and waterproof world-of-fun has five modes and ten speeds, which should be enough for you to easily find your favourite toe-curling and earth-shattering combo even in the shower.
Its large head and flexible neck can also give you deep tissue massage, for when you need to relax before exploring your female spots.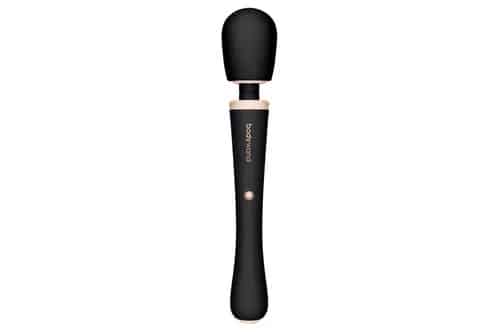 Stockist: Adult Shop
Don't get put off by its name (I would have chosen something better myself) because this baddie promises to deliver an intense kick for both sexes.
The Atom Little Boy Vibrating Wand is re-chargable and waterproof so you can take it with you when you travel, or on a simple trip to the bathroom!
Users rave that it's quiet and makes for a discreet companion when you're in a public space … the mind boggles!
Stockist: Club X
If you're looking for a super-strength option, look no further than the Lovehoney Extra Powerful Multispeed Mains Powered Wand Vibrator.
From soothing strokes to intense orgasms, this plug-in wand vibrator is designed for both solo play and shared pleasure. It also has a large head and flexible neck and can be used for the clitoris, anus and perineum.
Here's the thing though: this wand is selling fast! Make sure you get your mitts on one quickly.
Stockist: Lovehoney
This wand is just wow.
More than it's colourful shell, this petite massager comes with ten speeds and 20 vibration patterns, so it's sure to leave you feeling over the rainbow.
You can use this rechargeable wand for up to three hours (yes, three hours) of intense, sensual pleasure.
It comes with a pretty box, too, making it perfectly giftable.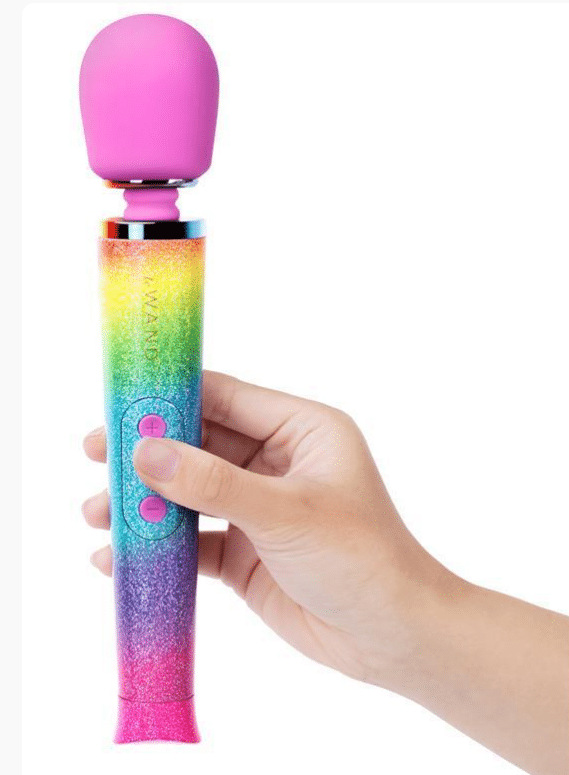 Stockist: Naughty Store
The Lolly Wand will make you understand what "compact but not compact" means.
This delight looks slightly different to the others on our list. But, don't be put off. This is a good thing.
It has size where size matters … in the head. While the rest is compact and streamlined making it wonderfully pleasurable and decently discreet at the same time.
The perfect mix.
Stockist: Femplay
Last but not least on this list of "must have" wand vibrators is the Cosmo Magnificent.
The moment I laid my eyes on it, I knew I would love the ergonomic handle. I was right. The arched design is perfect for ease of use and relaxation.
Cosmo Magnificent features 20 vibration functions complete with eight vibration speeds for each mode. Customers rave about this wand vibrator, mainly due its intense power.
Not fond of pink? It also comes in purple.
Stockist: Adult Toys Mega Store