Do you need to get your confidence back in bed?
So you've found a man and you're ready to take things to the next level. Whoo hoo, good for you. But it's been such a long time since you last had sex, especially with someone new who you really want to impress. Perhaps you've put on a few pounds or are feeling old. Maybe you're seriously wondering if it's all still working down there.
Well, we are here to tell you that you a one sexy mumma. Having sex is a bit like riding a bike, you never forget. And once the pedals are turning and you feel the cool wind in your hair, you'll wonder why you waited so long.
To get you from 'turn off the lights and wait till I'm under the covers' to 'let's try a new position', here are our tips to get your confidence back in bed.
HOW TO GET YOUR CONFIDENCE BACK IN BED
DON'T COMPARE: YOU ARE BEAUTIFUL
This is a really important first step to get your confidence back in bed. Stop worrying if you measure-up. Focus on yourself and the wonderful person you are. Here are two facts you need know. 1) You will never be like the women you see on TV/social media etc. They are caked in make-up, airbrushed or filtered. And 2) You will never be like your younger self. But that's ok. Older means more self-aware, experienced and super-sexy. In fact, many women believe sex as they get older is the best it's ever been.
GET SOME SEXY UNDIES TO GET YOUR CONFIDENCE BACK IN BED
If you've been in mum mode for the last few years and living in Target bras (not knocking, love my target bras) you'll be a amazed at the difference some sexy underwear makes. If you feel a little bashful, buy online, there is so much choice and it doesn't have to cost the earth. Your man will love you for it and will be turned-on that you've made the effort for him. Sexy underwear will make you feel like a million dollars, which btw, you are.
Stockist: Lovehoney
HE CHOSE YOU
If you find yourself lacking in confidence any time before, during or after you have sex with your new partner, remember this: HE CHOSE YOU. He wants to get intimate with YOU. He wants to take things to the next level with YOU. You are enough. You are what he wants. Enjoy feeling special and wanted. It will make you feel all the sexier. Remember this if you are struggling to get your confidence back in bed.
GO SEX TOY SHOPPING
You don't have to go it alone in the bedroom. Grab yourself a few sex toys to enhance the experience for both of you. If nothing else, they will give you a giggle and lighten the mood. A good idea is to keep them hidden, unless needed. It might be too soon to produce a life-like 9-inch dildo, but they will come in useful further down the line if you need to liven things up a bit, or you want to have some sexy fun by yourself.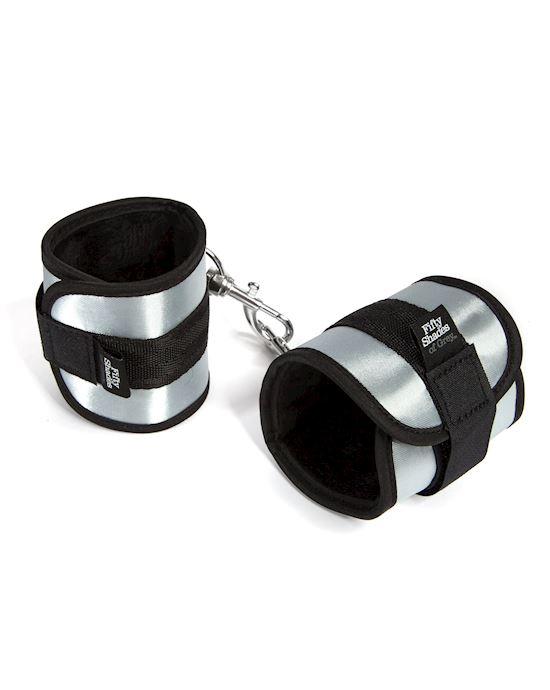 5o Shades of Grey Handcuffs: Stockist: The Adult Megastore
GIVE YOURSELF SELF PLEASURE
In other words, masturbate. You may be surprised to know that masturbation actually makes you better at sex, which will help you get your confidence back in bed. This is because it teaches you what you like and don't like, improves sexual awareness, as well as making you feel more comfortable in your own skin. Plus, frequent masturbation reduces the risk of infection, which is common if you are having sex for the first time in a while. Why not head out and get the best ejaculating dildo you can afford!
You can get a myriad of vibrators online, from the crazy to the discreet. Shops such as Lovehoney and adultshop.com have everything you need, and then some. Enjoy!
Womanizer Starlet Rechargeable Clitoral Stimulator: Stockist: LoveHoney
BEAUTIFUL BEDCOVERS TO GET YOUR CONFIDENCE BACK IN BED
If the deed is taking place in your bed, make sure you're prepared. There is nothing like jumping between clean sheets so make sure you're are ready for visitors. You could even treat yourself to some new bedcovers to help set the scene. Something silky or raunchy or fun. Oh and check for kids toys, dummies, the dog etc before you and your lover fall romantically onto it.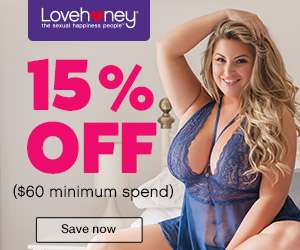 SHOW HIM WHAT YOU LIKE
Now this is important. You might be so desperate to set a good first impression that you forget to get pleasure from the experience. Never forget that sex is about pleasure for both. Your man will love it if you have the confidence to how him what you like, and it will make his job much easier! Be the woman in control, the woman who knows her body, her sexuality and what she likes. Honestly, BIG turn-on for a guy … and of course you'll be completely satisfied.
PRACTICE MAKES PERFECT
People always talk about that 'incredible first time'. But in reality, the first time can be a little clunky and disjointed. You might both be nervous and unsure of each other. It takes time to get to know each other's bodies and what you both like. The truth is that sex can get better and better with the same person as you bond and learn about each other. Knowing another person intimately on a sexual level is an incredible feeling, and one that you deserve.