Single, re-partnered or discovering yourself again? Wherever you are on your sexual journey, toys will make it all the more fun. And, with so many online adult toy shops at our fingertips, we are spoilt for choice. Not only, in the choice of shops, but also in the huge array of fun-time adult toys on offer.
From sex toys to sexual wellness products, and from lubricants to lingerie, the mind boggles as you browse the virtual aisles of these adult superstores.
We find the whole experience truly wondrous and not even a tiny bit embarrassing. Careful categories and filter tools help you hunt down exactly what you're after or get inspired by checking out categories that are new to you. Think bondage, love eggs, and sexy costumes for raunchy role play.
Our favourite online adult shops are the ones with an emphasis on healthy fun and inclusivity. We love online spaces that cater to every person at every stage of sexual exploration, including singles, couples, LGBTQ+, and menopausal women.
Although completely private, you won't feel alone trying to decide between a rabbit vibrator or a realistic dildo. Customer reviews give you genuine opinions and some stores, such as Lovehoney, have a helpline to discuss your sexual needs with a real-life expert! Particularly helpful if this is your first time buying a sex toy, or you want to try something different.
The best bit is that it is all so incredibly classy. Despatch and delivery are not only fast but also discreet. No box signage announcing "dildo inside", we promise!
So, if like us, you'd rather keep your bedroom shenanigans to yourself and shop from the privacy of your home, you'll love our list of the very best online adult shops in Australia.
Further reading: Sex toys you can disguise if your kids discover them.
HUGE RANGE OF ONLINE SEX TOY SHOPS IN AUSTRALIA
LOVEHONEY
Lovehoney is first on our list of online adult shops. It's been around since 2002 and their products and customer service keep getting better. More than just a seller of adult toys, Lovehoney is all about bringing you sexual happiness and a fun, fulfilling sex life. The shop was born when the founders decided to make shopping for sex toys a discreet and fun experience, not a seedy, male-focused one. And we're glad they did! The shop is filled with a seemingly endless selection of toys, lingerie, bondage accessories, lubricants, love eggs and more, so you'll be sure to find something you like. They also carry plus sized lingerie to make bigger ladies look and feel fabulous in bed. Lovehoney has tons of specials at the moment so head over to their website for big savings.
What we like most about this adult store: Excellent customer service, great selection of items, lots of specials, sex toy advice, lots of discount codes and a sexual happiness podcast.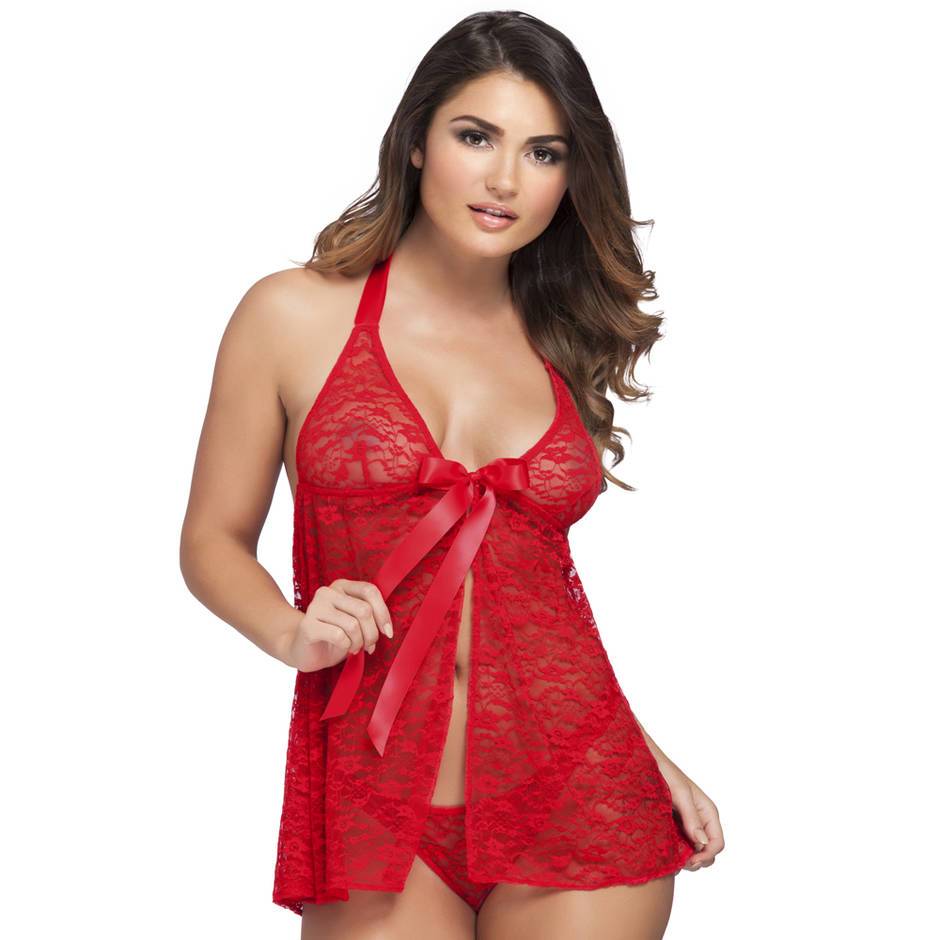 Lovehoney Unwrap Me Red Lace Babydoll from Love Honey
ADULTTOYMEGASTORE
Adulttoymegastore (ATMS) is the country's number one retailer of sex toys and everything adult. With over 8,000 products in their catalogue (sourced locally and from abroad), you're guaranteed to find something to love. You'll find popular brands here like Satisfyer, We-Vibe and ATMS-label products ranging from pleasure toys to lingerie. One of the best things about shopping at ATMS is their amazing community and perks for subscribers. You get "Pleasure Dollars" each time you shop and complete an Achievement plus exclusive subscriber specials. They have a price match guarantee and after-sales service is top notch in case you have a problem with your order.
What we like most about this adult store: Extensive catalogue (over 8,000 items and 45 brands), great loyalty programme, price-match guarantee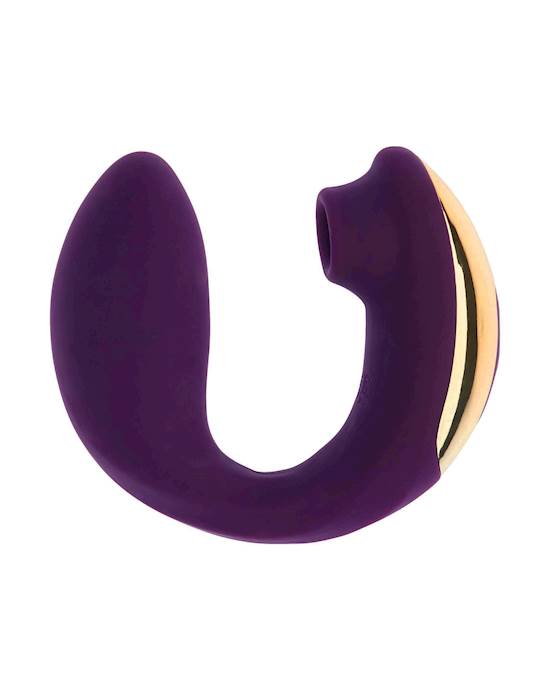 Share Satisfaction Sutra from Adulttoymegastore
HIS TIPP
His Tipp is definitely worthy of a place on our list of adult shops because they sell what is deservingly dubbed "the greatest sex toy on earth" … the most realistic dildo available to humankind! We're talking fleshy, veiny and titillatingly true-to-life. This high quality sex toy is perfect for partner, anal, role and solo play (comes with suction cup). To get your hands on one head to the online shop to purchase with or without a harness and in one of two sizes – regular or large. His Tipp ships to the USA, UK, Australia, Canada and Japan and you can rest assured of discreet billing and shipping on all orders. Don't just take our word for it, the website shares product reviews and everyone seems very, very happy.
What we like most about this adult store: A simple one-product store offering a wonderfully realistic and pleasurable dildo to enhance every sexual scenario.
His Tipp from the His Tipp website
ADULT SHOP.COM
adultshop.com is another online adult store that makes shopping for sex toys a great experience. Their shop is easy to navigate with a huge range of the latest, bestselling products for women, men and couples. They carry everything from the essentials (vibrators, sex ed books, batteries, massage oils) to fun and wild gag gifts, bondage accessories, anal toys, butt plugs and even rainbow LGBTQ toys. While their selection is not as extensive, all items are carefully curated to bring you the best sex toys available. adultshop.com also carries other brands like LELO, We-Vibe and Womanizer. We love the frequent specials on their website (check out their "Sale" section as well) and the bestselling items featured up top so you know what's currently trending. If you're buying a gift for someone, filter by category for easy searching.
What we like most about this adult store: Curated items to make sure you get the best adult products available, LGBTQ sex toys, plain packaging, multiple payment options.
Lovesense Ferri Panty Vibe from adultshop.com
Remember July
Remember July are the new generation of female focused, online adult shops.
Home in Australia, they stock only the leading body-safe sex toys and playful BDSM accessories from established, trusted brands and designers. Remember July hand-select their collections of vibrators, massagers, fun dildos, and air pulse stimulators, to offer a better choice for women, men and couples.
Their female Journalists contribute fortnightly feature articles on topics of modern sexuality, that real Australians are facing.
Enjoy a cleaner shopping experience, explore new sex toys, and pleasure items in a more authentic and contemporary way.
What we like most about this adult shop: Prices are checked daily, so you are always paying the right price. Fast discreet delivery with super easy returns.
ADULT TOY MEGASTORE
Adult Toy Megastore is the go-to shop for many Australians, and we can see why. The shop is indeed a megastore, carrying over 12,000 items and hundreds of adult brands from all over the world at unbeatable prices … it's like the Amazon of online adult shops. They have toys for women, men and couples, adult DVDs, cock rings, bondage gear, lingerie and essentials like the vibrating panties system! It's easy to shop and the bestsellers are front and centre so you can see highly-rated products that other people are buying. They also have a loyalty programme if you want the biggest discounts.
What we like most about this adult mega store: Great customer service, huge range, price match guarantee, sex articles, guides and tips, frequent discount codes.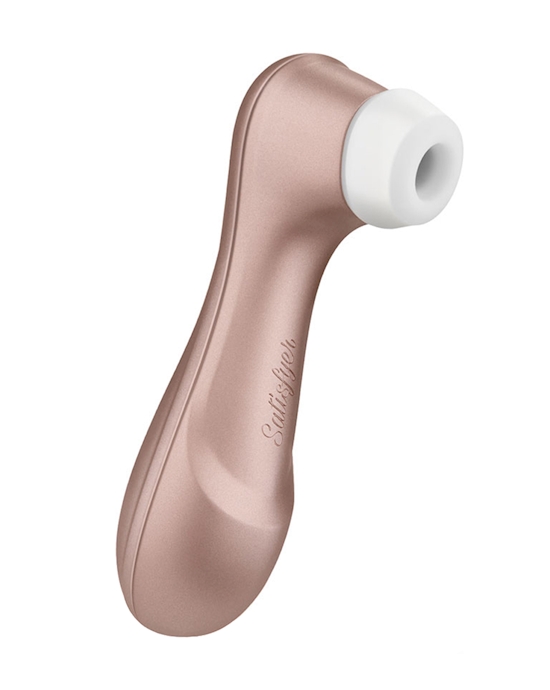 Satisfyer Pro 2 Next Generation from the Adult Toy Megastore
BUY SEX TOYS ONLINE (CONT.)
Magic Men
It's rare to find an adult shop that caters exclusively to women. Magic Men is that and lots more. It's your one-stop shop for a wide range of sexy time essentials, entertainment items and bestselling exclusives … all at the excellent prices. You'll find all the basics here plus party products, naughty novelties and a great range of clitoral stimulators, anal toys and butt plugs. Magic Men (we love the name too!) is the only Australian retailer that stores the classic and original Hitachi Magic Wand.

What we like most about this site: Wide range of sex toys exclusively for women which makes a pleasant change and free shipping on orders over $100 Australia wide.

Hitachi Magic Wand Rechargeable
SEX TOYS EROTICA
If you're looking for affordable sex toys, vibrators, anal toys, essentials, lingerie and BDSM gear, look no further than Sex Toys Erotica. The shop is 100% Australian-owned and operated, promising to give you the cheapest and best quality sex toys everyday. We like their price match guarantee and great customer service, as well as the large selection of items from couple sex toys to lingerie and adult games. Their website is easy to navigate and features some of the newest and trending adult toys on the main page. They also offer anonymous, discreet shipping and a price match guarantee. Orders $100 and over qualify for free express shipping.
What we like most about this site: What we like most about this adult toy store: Large selection of affordable, high-quality sex toys, premium quality brand name toys like Satisfyer, Adam & Eve, King Cock, sexy lingerie and novelties, price match guarantee.
Evolved the Show Stopper Thrusting Rabbit Vibrator
THE HOT SPOT
The Hot Spot is one of the largest Australian online adult shops, offering a selection of over 11,000 sex toys for men, women, and LGBQ folks. They offer free shipping for all orders over $59, and all orders are anonymously and discreetly shipped. The Hot Spot runs weekly specials on over 5000 products at a time, and their customer reviews help you find what is hot and trending. They are 100% Australian-owned and operated. They also won the top sellers award from Pjur in 2020, and have comprehensive how-to guides on sexual wellness topics.
What we like most about this adult megastore: Same day dispatch on all orders across Australia, a massive range of brand name toys like Womanizer, We-Vibe, LELO, and Fleshlight.
Sexy Red & Black Nightwear Lingerie Chemise
FEMPLAY
Femplay is one of the leading Australian shops for premium adult products, offering a huge variety of top-quality items that are reasonably priced. Whether you're single or in a relationship, a beginner or a seasoned player, you'll find something here. There is plenty for your man too, including Fleshlight which is a no brainer that every guy should have. They also offer anonymous, discreet shipping, a price match guarantee and price protection. The bestsellers are featured prominently on the website for easy shopping.
What we like most about this adult mega store: Huge selection and variety of adult toys, multiple payment options (including money order and direct deposit), price match and price protect guarantee.
WILD SECRETS
Wild Secrets is one of the oldest online adult shops in the country. Launched in 1993, it has grown to become the largest premium retailer of adult toys and accessories. Their selection is massive (over 10,000 items), including couples and his/hers toys, lingerie (small to plus size), costumes, bondage gear, wigs, sexy games, footwear and essentials. Boost your sexual health, increase intimacy between you and your partner, or just have fun solo with Wild Secrets products. There are so many perks to shopping at Wild Secrets, like free gifts for orders over a certain value, student discounts, and rewards when you sign up as a member. We particularly like their no-hassle exchange policy and great customer service.
What we like most about this adult toy store: Huge variety and selection of products, friendly customer service, best price guarantee, no hassle exchanges.
Quick Fix 2 Pc. Sexy Nurse Costume
THE BEST ONLINE ADULT SHOPS IN AUSTRALIA (CONT.)
Naughty Girl
Australian-owned and operated Naughty Girl is home to over 20,000 adult products, from female sex toys and wellness products to fun novelties and sexy lingerie. Their extensive catalogue is a mix of famous and lesser-known brands, all curated and tested for quality. We love their super fast delivery and competitive pricing. In fact, the store monitors prices every day to give customers the best deals. One of the best things we like about Naughty Girl is their 10% price-beat promise. If you find a better price for any of their items, they'll beat it by 10%. Plus, you can sign up to their mailing list to get more discounts.
What we like most about this adult mega store: Extensive range of items, lots of new products, fast delivery, price matching
CLUB X
Club X completes our list of online adult shops. They've been around for literally decades (35 years) and carry bestselling toys, sexy lingerie, bondage accessories and more. They also offer adult entertainment like live peep shows, uncensored internet booths and the Blue Class Cinema that shows non-stop XXX movies. Club X partners with great brands like We Vibe, Womanizer, Fleshlight, the Bong Shop, Sexpo and others to bring you the best in sex toys and pleasure items. If you don't like online shopping and prefer to see the toys in person, drop by one of their megastores (free parking!) all over Australia.
What we like most about this adult mega store: Great range of items including penis extenders, free gift with every order, physical retail stores, Buy now pay later with Afterpay and Zip Pay.
Libido Boost Eyelash Babydoll from ClubX
JouJou
JouJou is a purveyor of luxury sex toys and other pleasure items for women and men, carrying bestselling brands like Satisfyer, Fleshlight, LELO, Womanizer and more. They have a wide selection of premium toys and award-winning products for couples and singles as well as essentials like lube and fun extras like libido tea. Besides the high-quality toys, customers love their loyalty program that lets you earn points for every dollar spent and exchange the points for vouchers.
What we like most about this adult toy store: Lots of bestselling brands at competitive prices, award-winning toys for singles and couples, best price guarantee, excellent loyalty/rewards program