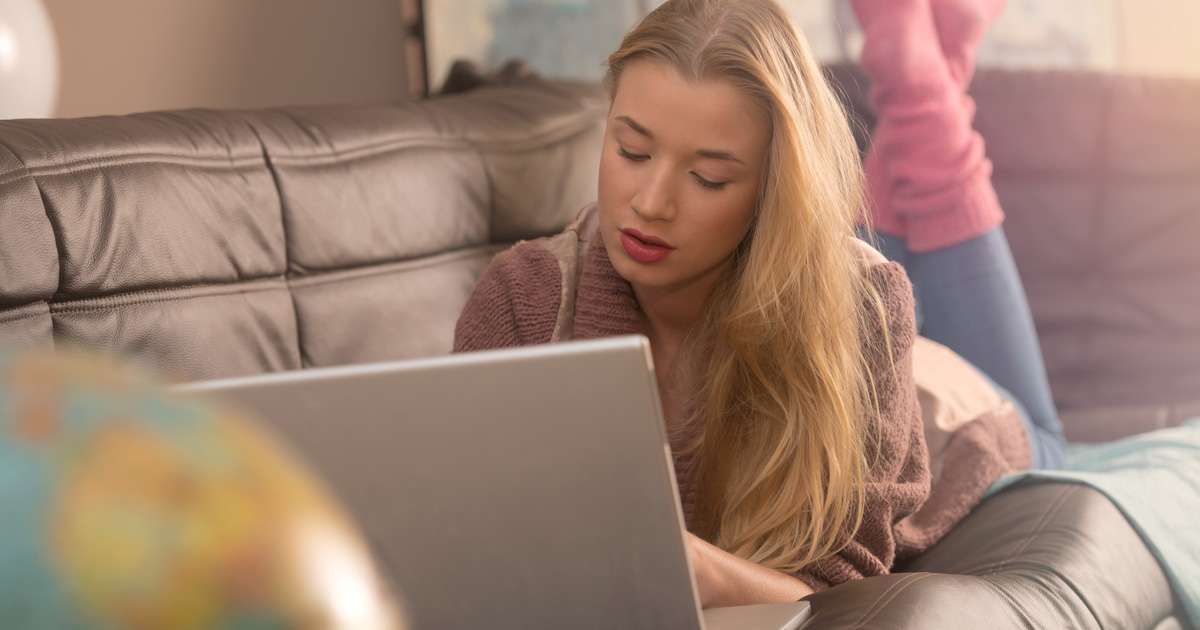 As a single mum, online dating sounds perfect. No more scanning to see if the sports teacher has a ring, an end to awkward blind dates, and the promise of being able to swipe right in my underwear. What more could you want?
I'd heard of the many dating apps out there but for some reason, I could never bring myself to actually sign up.
Why? Well, online dating myths had me shaking in my baby-vomit-covered flats.
But eventually, I took the plunge and ended up finding out a lot about myself and the type of person I want to end up with.
So, if you're thinking about looking online for love, I've compiled a list of online dating myths you need not worry about.
Online Dating Myths you'd do well to ignore
Online Dating Myth #1: It isn't safe
The biggest online dating myth is that it isn't safe. I was scared I was going to leave my kids exposed to the next Craiglist killer. In reality, I found online dating much safer than meeting people offline.
Many online sites require two-way matches before you can message other people. In other words, nobody can contact you unless you say it's okay first. If you do match with someone and realise that you made a mistake then you can simply block them from contacting you anymore. You're not required to swap phone numbers and can talk for as long as you like before moving forward. These measures mean you can stay safe while getting to know new people.
For more on this see: 12 Tried and tested tactics to date safely online.
Online Dating Myth 2: It never works out
It's a myth that online dating never works out. A decade ago online dating was non-existent, but today, one-third of marriages start online and 15% of people are using online dating to meet potential partners.
Research suggests that online dating will soon be the most popular way to meet people.
Myth #3: It's superficial
One of the things that held me back from online dating was the fear that people would judge me based on my photos. In an effort to look more approachable I asked my 5yo to take some new ones of me. As much as I admired his ability to perfectly centre my gigantic washing pile in the background of every single blurry picture, I didn't think my potential dates would appreciate it. Instead, I opted for the ones that made me happy and didn't highlight my lack of organisation.
Whilst looks obviously played some part in matching with partners, I was surprised to find that it's what inside that counts.
According to eHarmony research, it's a myth that online dating is superficial. Last year, 88% of women and 73% of men surveyed believed that personality was the most important quality, not looks.
Myth #4: It's for the desperate
It's a myth that online dating is only for desperate people who can't seem to score a date 'in real life.'
I am yet to meet a full-time worker who can afford to spend time constantly going out on dates and meeting new people. The guys you meet online often fall under the 'too-busy-to-meet-people-offline' (aka 'adult') category of our society and they're definitely not desperate. Once you get into online dating you'll see that many people are actually the opposite.
I once got rejected because I told a guy I was a Star Wars nerd. Note to self: the force will not help with online dating.
Myth #5: Everyone is lying
Yes, people lie on their online profiles, but not about what you'd think. According to online dating polls, 53% of people lie about their age, height/weight, and income to sound more desirable.
I was shocked to find the truth behind this online dating myth until it came to online dating myself. I didn't mention that the reason I liked 'movie nights' was because it's the only time my children shut up. Or that the pictures I used were taken five years ago before I started binge eating LCM bars. I probably should have mentioned that my full-time job involved watching the Teletubbies on repeat and that I wouldn't be available for a date until 2028, but I didn't.
At the end of the day, we're all just want to be liked and people are going to over (or under) exaggerate in the real world too.
Online Dating Myth #6: It's expensive
Online dating won't break the bank. Most online dating sites have a 'try before you buy' option that allows you to sign-up for free. Sites such as Tinder and Plenty of Fish let you send and receive messages without purchasing upgrade options so don't let this online dating myth stop you from trying it out.
If you do decide to purchase an online dating subscription the fees are generally very affordable and can usually be cancelled at any time.
Find out more about these options here: Online dating apps – Paid vs. free.