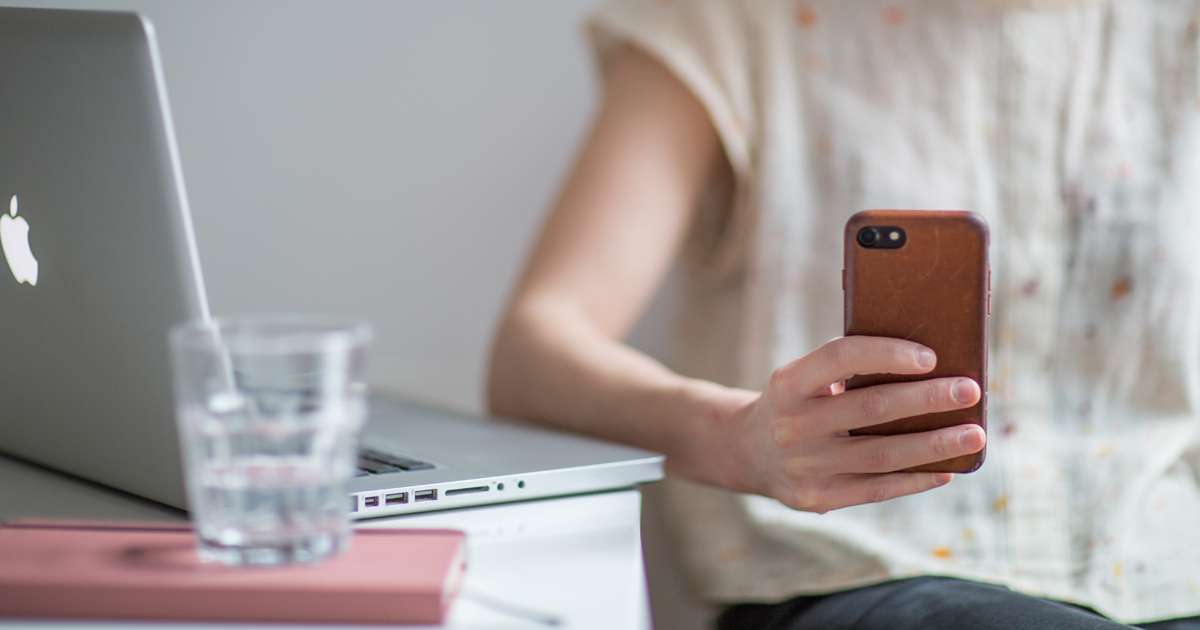 This article about dating apps is regularly updated, and last done so in 2022.
Online dating is definitely "a thing" and using dating apps is one of the most convenient ways to meet your potential love match.
No longer do singles have to trawl through pubs on a Friday night or strike up awkward conversation with a crush at work. Chatting with a stranger from the comfort of your own home is the new normal. In your pjs. Glass of wine in one hand, phone in the other. As long as you can decode a guy's dating profile, you're off and running.
With online dating becoming so popular, you may be wondering where to start. Well, we've done the research for you. Here are the top dating apps for Aussies, and what to expect from them.
And, in case you're wondering who I am …

I'm Lucy, a single mum and the founder of the website you are on. I spend my time helping other single mums embrace independence, redefine their paths and be the best they can be, all whilst being brilliant single mums. You can get more in-depth, personalised support from my "You've Got This" Single Mum eCourse, which has already been downloaded by 2k+ single mums from around the world.
THE BEST AUSTRALIAN DATING APPS IN 2020
When you sign up to eHarmony you will be able to make a free profile. You will even be able to review your matches. However, to get the full experience you will need to subscribe with a monthly membership fee. With a diverse range of ages, this dating app has a mix of approximately 47% females and 53% males. eHarmony has a good reputation in Australia and the advantage of paying for it is you weed out those who are only after a fling. This baby is for serious contenders who are looking for a relationship. The time you put into filling out your profile should result in more accurate matches. Looking for "the one"? You might just find your dream date here.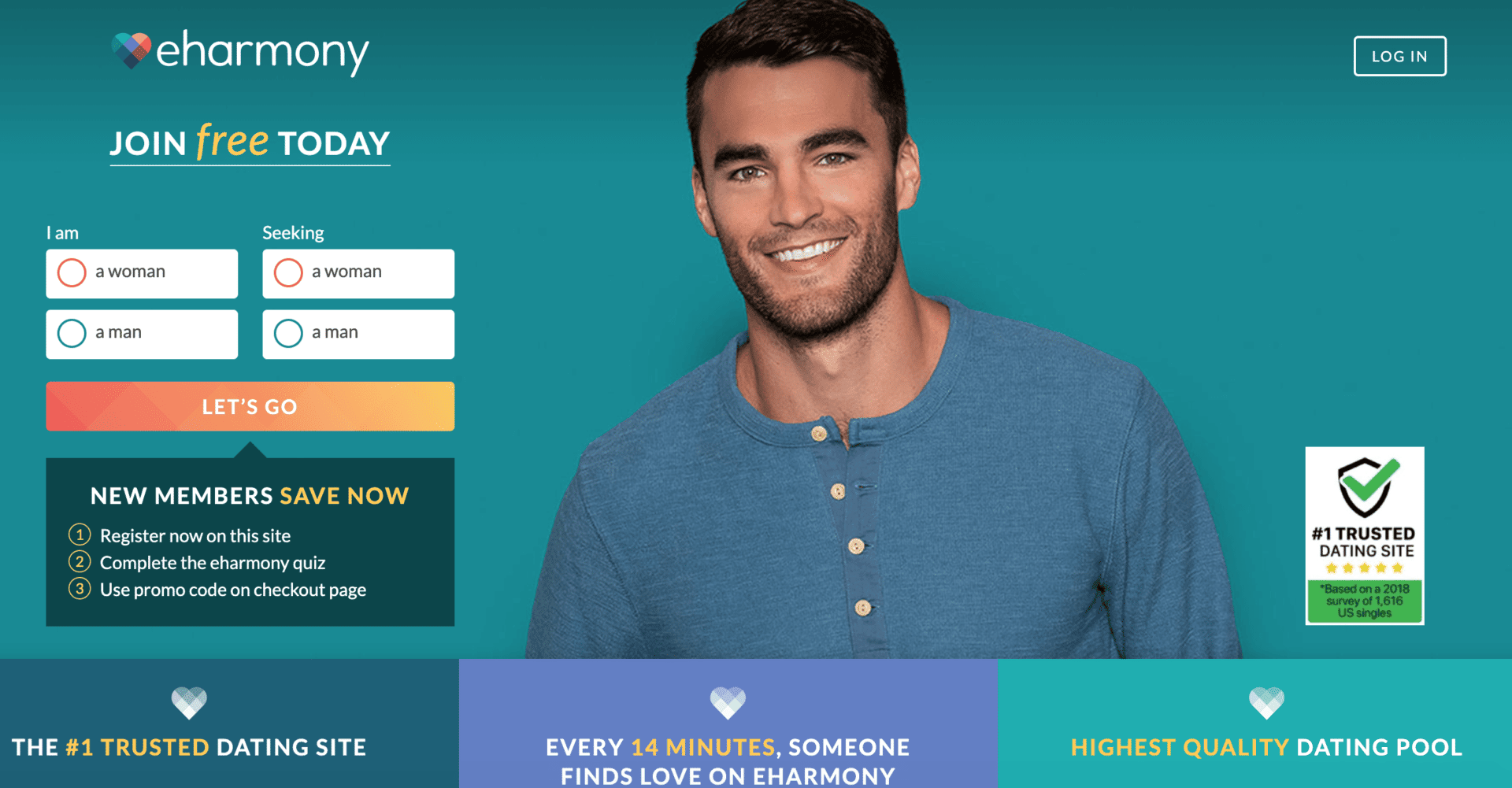 Free version: Yes
Cost for 6 months: $395.40
Cost for 12 months: $550.80
Pros: Easy to use, profiles are packed with information, free relationship advice, features add-ons that are not available on other dating sites, safe and secure matching
Cons: Only paid members can view photos of matches.
You will love this app if: You are new to online dating or you are looking for a serious relationship/marriage.
You swipe left, you swipe right. If there's a match you can chat and go from there. That pretty much sums up the Tinder experience. Worldwide Tinder has over 26 million matches per day and the member database is an extensive one, with an estimated 3-5 million people using the dating app here in Australia. This app is popular for the younger demographic and has been known as a "hook up" site. That doesn't mean you can't find success here, and the outcome will depend on what you are looking for. Tinder starts off free but there is the option to upgrade to a monthly subscription. Selecting potential love matches by looks may be superficial to some. But, when you take the time to get to know someone online you will be able to determine other areas of compatibility.
Free version: Yes
Cost for 6 months: From $52.99
Cost for 12 months: From $82.99
Pros: Swipe right/left matching system is simple and fun, more than 3 million users in Australia
Cons: Has a reputation as a casual hook up app.
You will love this app if: You want a simple, fun app for a good time or casual dating (Tip: State in your bio if you are looking for a serious relationship so you are matched with like-minded people.)
For single mums or people who just want a quick hookup with no strings attached, Adult Friend Finder is the app for you. This is not for anyone looking for a relationship or for conservative people, but it's brilliant if you want a good time. The website can look shady with the all the ads and in your face naked pictures, but it's actually not that bad if you're there for fun and flirting. The app lets you request friends, direct message people, play games, watch live videos, and send virtual gifts.
Free version: Yes
Cost for 3 months: $80.85
Cost for 12 months: $239.40
Pros: Great app for someone who's just looking for a hookup or friends with benefits. Definitely for the open-minded, not for conservative people.
Cons: Free version has lots of pop-up ads, website layout looks shady
You will love this app if: You want a quick hookup or you're looking for some fun with no strings attached.
Hinge is the one of those dating apps that's "designed to be deleted." It's much like Tinder where you swipe to see matches, but the algorithm and profile criteria make it different. There's limited scrolling for one, and you can fill in details like political affiliation and religion in your profile. It's less of a hookup site than Tinder but cooler than relationship-oriented apps like Match. Expect to see a lot of millenials looking for The One.
Free version: Yes
Cost for 3 months: $20.97
Cost for 6 months: $29.94
Pros: Growing membership base, unique profiles, affordable
Cons: You have to pay for unlimited matches
You will love this app if: You like swiping for matches but for relationships not hookups.
Sugar dating apps are becoming more mainstream. The app Sugarbook is one example, connecting people looking for this specific type of relationship with each other. If this is what you want, Sugarbook is definitely worth a try. With over 700,000 members that are ID verified, it's a safe and secure way to meet like minded people.
It's free to sign up for a basic Sugarbook account that lets you browse members, send a limited number of messages and save your favourites. Sugar babies with a university email can sign up for a free premium account, but sugar daddies/mummies must pay a membership fee that starts at $82 per month (6-month subscription).
Free version: Yes (limited features)
Cost for 3 months: $209.85
Cost for 6 months: $359.70
Pros: Large membership base of ID-verified sugar daddies/mummies and sugar babies, user-friendly app, multiple filters to customise matches, free premium account if you sign up with a university email (for sugar babies)
Cons: Expensive, premium account needed to send unlimited messages
You will love this app if: You are looking for a sugar daddy/mummy-sugar baby relationship.
Similar to Adult Friend Finder, but more PC, Passion is more than a traditional vanilla dating site. It's a steamy and provocative experience without being x-rated. Members can flirt and socialize in a safe, laid-back environment with like-minded people who are looking for excitement.
With millions of members, you can find potential lovers in your area and around the world. The site tends to attract people looking for hookups and not long-term relationships. It's great if you want to flirt and have fun, but not if you 're looking for a serious partner.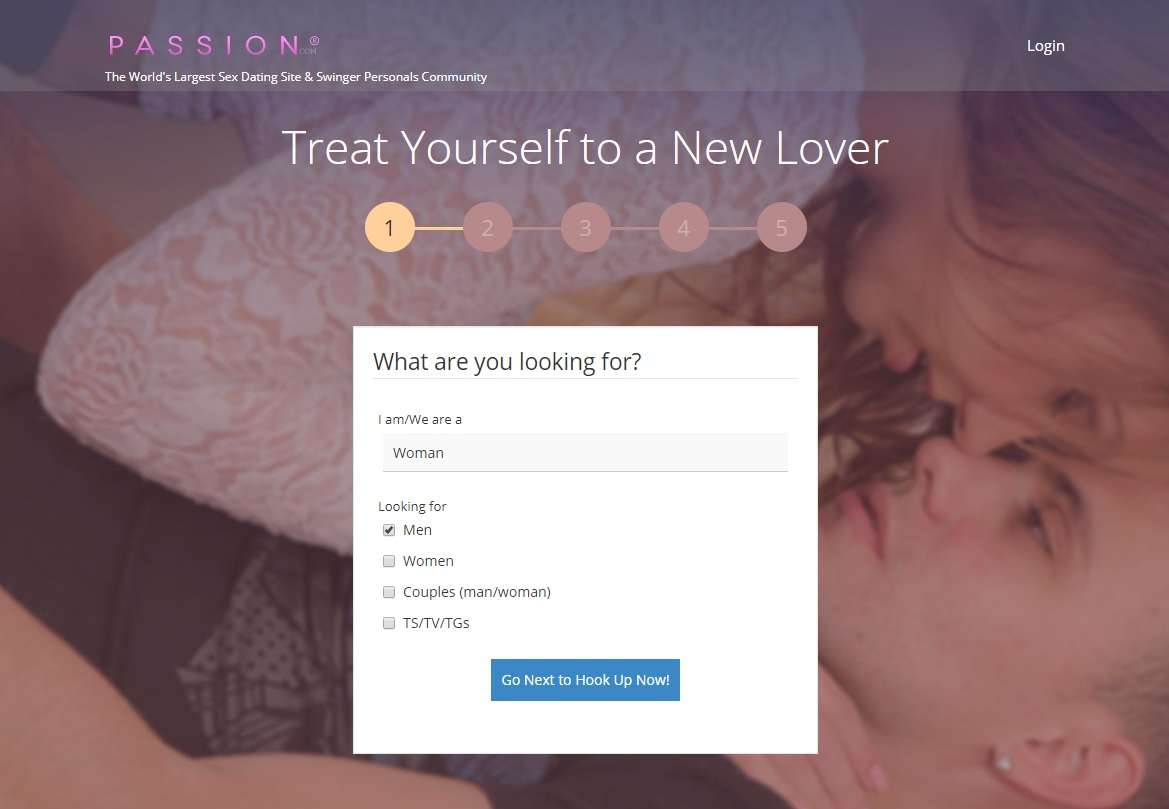 Free version: Yes
Cost for 3 months: $59.85
Cost for 12 months: $179.40
Pros: Easy to use and navigate, unlimited live webcam, access to IM and chats
Cons: No mobile app, limited features on the free version, lots of fake profiles
You will love this app if: You're looking for a sensual dating experience without in-your-face naked pics and videos.
Coffee Meets Bagel is the perfect dating app if you're not ready to meet people in person. We love the no-pressure, easygoing vibe, plus you can find highly-compatible matches due to the smaller user base. No constant messages in your inbox either. The profiles focus on personality and bios instead of photos and one-liners.
Free version: Yes
Cost for 3 months: $74.99
Cost for 6 months: $119.99
Pros: Small, curated user base so you can find highly-compatible matches
Cons: Can be pricey for the features, lack of matches in smaller cities
You will love this app if: You like to take your time before meeting a match in real life.
In Australia, 53% of people know at least one couple who found love online. 35% of us have already used at least one online dating app. When it comes to dating apps, RSVP is a well know destination where love can blossom. In terms of who is seeking a partnership, this is most suitable for the 25-35 year old demographic. It starts off free, but you will have to invest some cash to get much further. The currency used is in the form of "stamps" which can be used to approach your interests. There are sure to be plenty of matches as this is quite a popular choice with over 2 million members. The website boasts 30,000 new members every month so there is always someone new to talk to.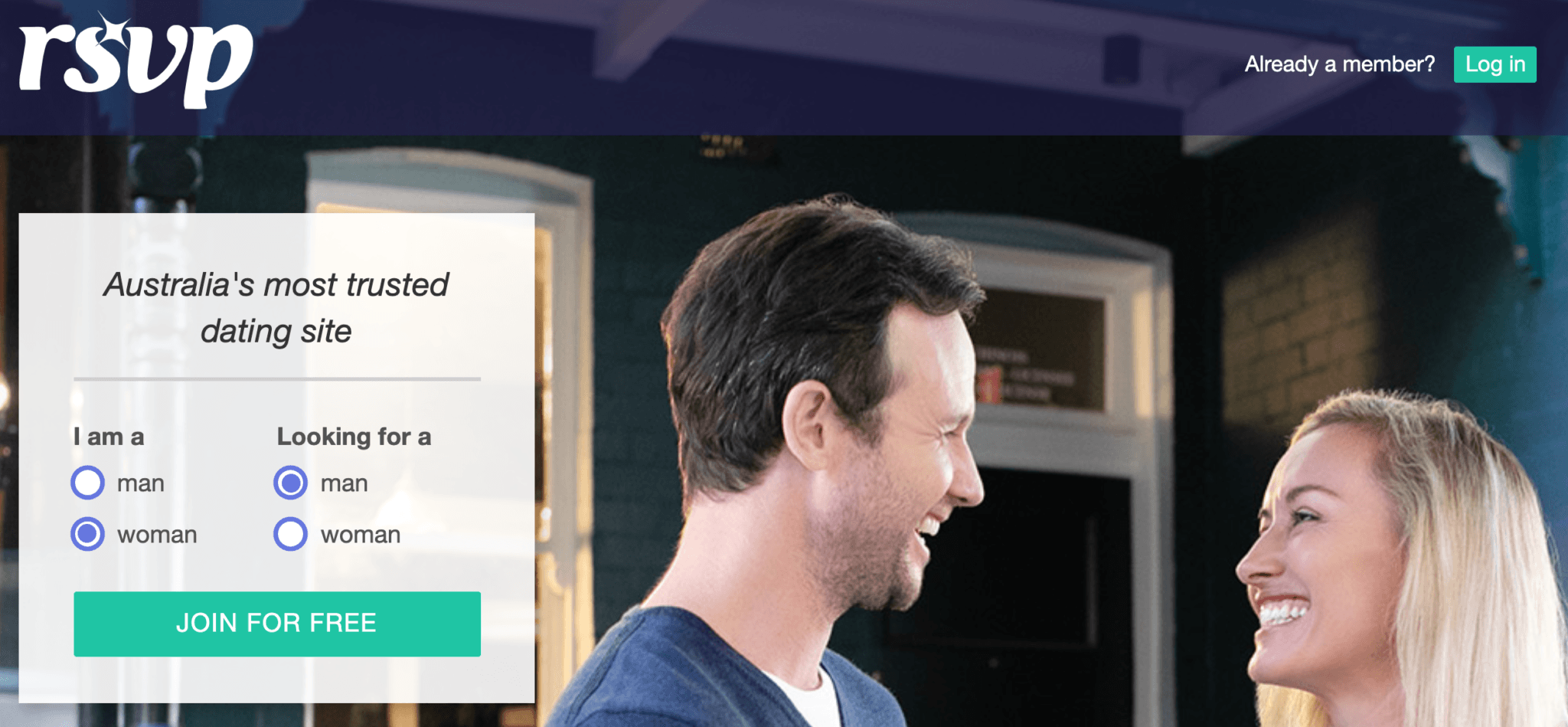 Free version: Yes
Cost for 3 months: From AU$42
Cost for 6 months: From AU$84
Pros: Easy to use with a good balance of browsing profiles and matchmaking based on ideal partner profiles, large membership base
Cons: Fewer nearby members the farther you are from a city, you need to pay to initiate conversations.
You will love this app if: You are looking for a serious relationship or just a good time.
If you're longing to reconnect with past friends or exes, Happn is the dating app for you. It's location based and matches members based on real life encounters, so there's a chance to find people you've met before. You only receive messages from people you're interested in, and you can customize your profile to hide age, distance and last active date.
Free version: Yes
Cost for 3 months: $89.99
Cost for 12 months: $119.99
Pros: Lets you meet people you've crossed paths with
Cons: No verification and high chance of fake accounts
You will love this app if: You live in a large city or highly populated area.
THE BEST AUSTRALIAN DATING APPS IN 2020 (CONT.)
Plenty of Fish, more affectionately known as POF was one of the first free online dating apps. It began operating back in 2003 and you can message your matches without any financial outlay. POF has a reputation for being somewhere between Tinder and eHarmony. The ease of the app is appealing to those who are busy and don't want to invest time into extensive profiling. But, there is some space to get to know people through photos, profiles and messaging capabilities. There are over one billion messages per month being exchanged in this app. If you are prepared to filter out the "hey babe, your hot" messages (spelling error intended) this definitely has potential. At no to little cost.
Free version: Yes
Cost for 4 months: $51
Cost for 8 months: $81.40
Pros: Send messages to members and browse for free, huge and active membership base
Cons: The interface is a bit dated, some profile sections and features are hidden behind paywalls, and personality tests have a timer so you have to complete them quickly.
You will love this app if: You want to browse profiles, send messages and make connections for free.
Clover is the app for people who want on demand dating. Send date requests to members you like and chat with them if they like you back. The huge membership base makes sure you that you connect with someone compatible. The app itself is easy to use and has a clean UI, with most features free to use.
Free version: Yes
Cost for 3 months: $59.99
Cost for 12 months: $120.12
Pros: Most features are free (view profiles, send date request, chatting), large user base with very active members
Cons: Pricey premium features, unlimited messaging for paid users only
You will love this app if: You like Tinder's simplicity and Match.com's matching system.
Zoosk has been running for a few years now. But, it is still one of the newer additions to the online dating app scene. That being said, it does claim to have 40,000,000 members worldwide with a span over 80 countries. This suits a mature demographic and by mature I don't necessarily mean mature aged. I mean those who are looking for something more serious. If you go free, the membership will only get you so far. Premium comes at a cost, and any dating related transactions are done with Zoosk coins. Despite the fees, it is less than some of the others. Plus, there is a smart matching algorithm at play. Having to spend a few dollars does stop those fake profiles and makes for a more positive experience.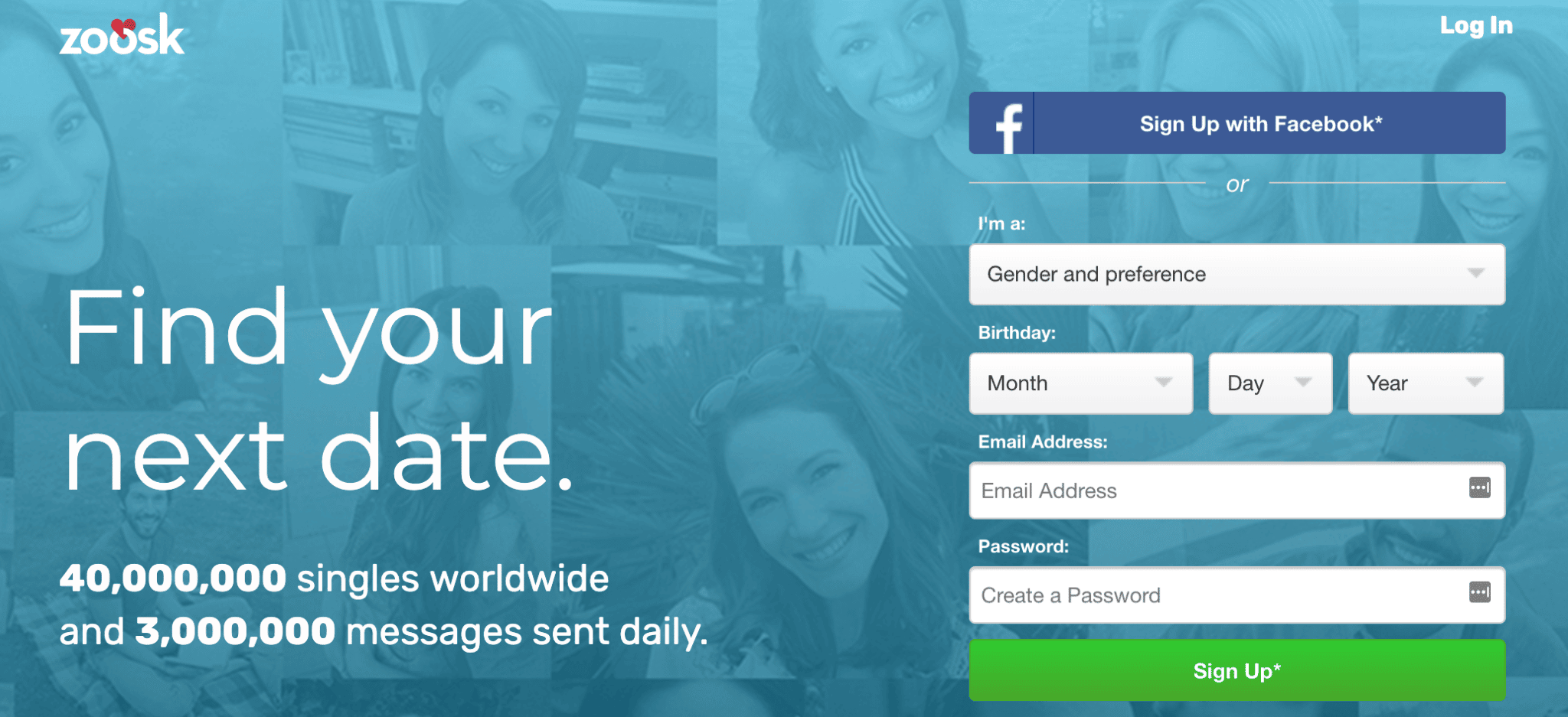 Free version: Yes
Cost for 3 months: $59.99
Cost for 6 months: $74.99
Pros: Easy to use, photo verification to avoid fake profiles, smart matching, large active membership
Cons: Only paid members can message you.
You will love this app if: You are looking for a serious, long-term relationship or marriage.
Helium is a new dating app that is on a mission to bring back conversation to online dating. The app lets you contact other people freely (no need to wait for matches) and rate potentials based on behaviour and overall experience. Someone sent you an inappropriate photo? Or maybe they ghosted you. Now you can rate them and tell the whole world. Besides the unique tagging system, the quick sign up (no social media, phone number or email required) is a plus for those who love privacy and anonymity, but this can also be a downside as it encourages fake profiles. The free version of Helium lets you contact a limited number of people. If you want unlimited contacts and visibility, try the Boost feature or the Helium Plus subscription.
Free version: Yes
Cost for 3 months: $41.97 
Cost for 6 months: $83.94
Pros: Free version available, rate other people based on behaviour, no phone/email required to sign up
Cons: No verification increases the risk of fake profiles
You will love this app if: You value privacy and anonymity.

Then, there is Elite Singles. This one is a little bit different as it has a very niche demographic. This is for your professional, educated Australian. 82% of members are university educated and there are 30,000 people joining each month. Each day expect to have a handful of matches, based on key criteria. Things like location, relationship preferences and personality are all considered. They claim to have an algorithm which is constantly improved and there are plenty of platforms to login on. For this to be successful you really do need to hand over some money, but that is to be expected with the word "Elite". There are three premium services to choose from dependent on how long you want to subscribe for. 3 months will set you back $89.95 per month. But, if you are willing to commit for a year the price is reduced to $49.95 a month. The priciest of dating apps, but possibly worth a go?
Free version: Yes
Cost for 3 months: From $104.85
Cost for 6 months: From $119.70
Pros: Highly-detailed profiles, comprehensive personality quiz, targeted for an older demographic, verified profiles
Cons: Expensive, you can't view photos and send messages without paying.
You will love this app if: You are willing to pay for matchmaking and want something long term and serious.
Bumble has a cute name and has similarities to Tinder. It initially focuses on looks with a swipe right, swipe left function. Once matches are made it is up to the female to decide whether to initiate contact within 24 hours. This is Tinder but with girl power. Due to the control it gives women, it has quite a large female database in Australia. Men like it too because it saves them time in the courting process. Bumble may lack the substance of some of the more in depth options but it does have its place. This may be better for those casual hook-ups and has a very youthful, fun-loving feel. Bumble suits those who are technology savvy, but it does rank quite poorly in terms of respectability.
Free version: Yes
Cost for 3 months: $54.99 (Bumble Boost)
Lifetime subscription: $149.99
Pros: Empowering women to make the first move, you are less likely to receive unwanted messages due to how the app is structured, easy to use even for those who are not tech savvy (similar to Tinder's swipe left/right formula)
Cons: Not enough information on profiles for women to make the right decision.
You will love this app if: You like making the first move, and you are looking for hookups and something fun and casual.
OUR FINAL DATING APPS FOR YOU
Match.com is one of those dating apps that has been around since 1995. As one of the originals, this is probably one of the most well known dating apps in Australia. It is free to join and browse profiles but beyond that you will encounter a monthly subscription fee. Match.com does have a bit of a reputation for fake profiles. However, we do live in the era of online Catfishing so it pays to be cautious anywhere online. Notifying someone of your interest can be done with a wink or an email. This app will be easy to navigate and there is definitely potential for meeting someone suitable. Just note it lacks some of the extensive profiling and matching found on other services. My suggestion…sign up for free and have a browse to discover how many singles there are in your area before committing.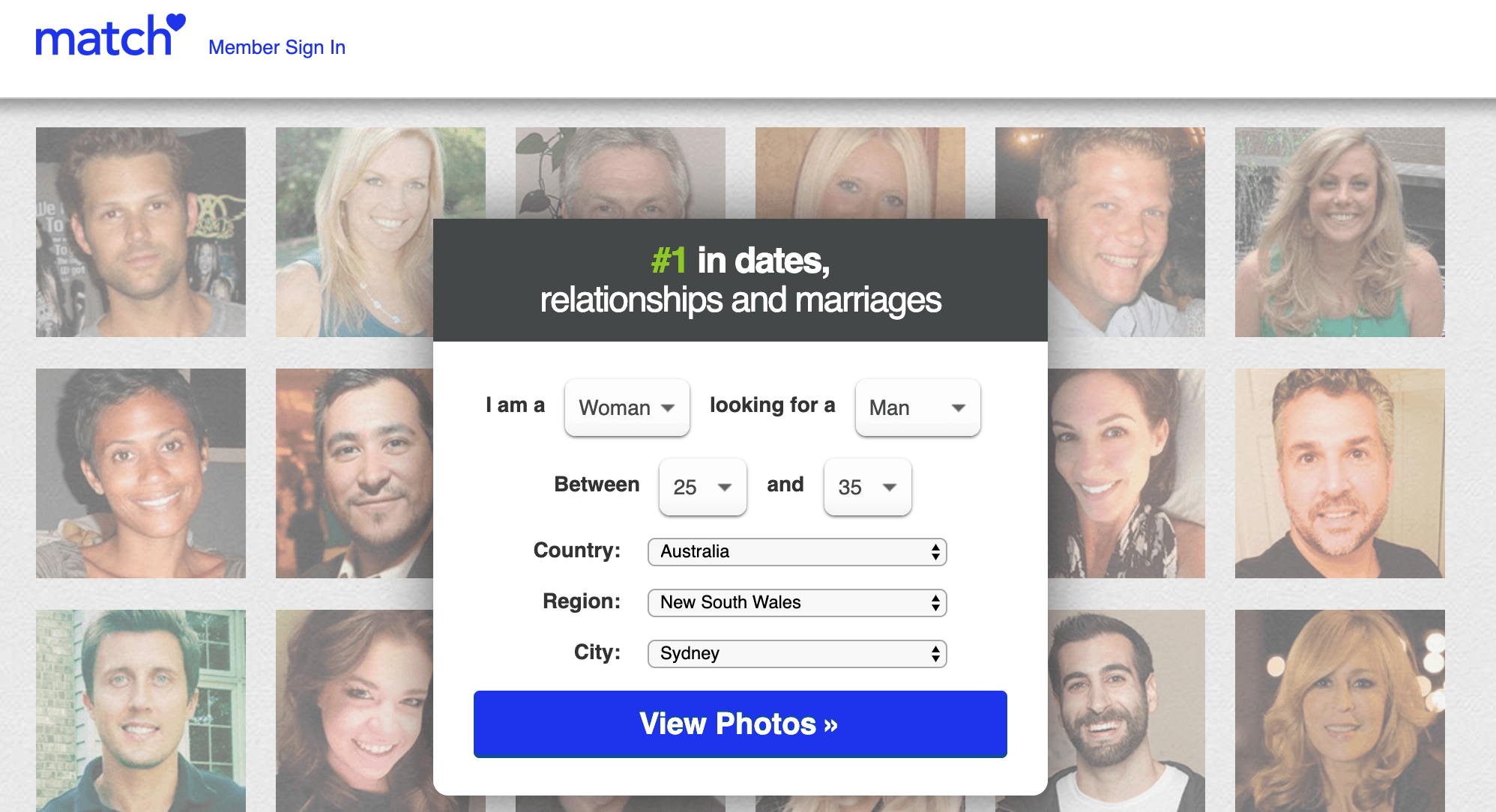 Free version: Yes
Cost for 3 months: From $38.97
Cost for 6 months: From $59.94
Pros: Has the best of both worlds in terms of matchmaking and profile search, browse profiles without signing up, match (money-back) guarantee for premium members.
Cons: You have to pay to send messages, may lack comprehensive profiles.
You will love this app if: You are looking for marriage, serious relationships and even casual fun.
OKCupid's user base keeps growing since it launched in 2004. With a large percentage of active members, singles are sure to find profiles that match characteristics of their ideal partners. The Double Take feature of OKCupid is a roulette-type matching system that is similar to Tinder. This is one of the many key changes the site has undergone over the years. Another is the switch from mainly being a hookup site to a site that offers something for everyone. You can find matches quickly and easily if you want a causal flirtation, hookup, meetup or just someone to talk with. Anyone can send a message, as long as both users like each other. And if you want to stand out of the crowd, the paid Boost add-on feature allows your profile to be highlighted. Overall, OKCupid a great site to find like-minded singles for a reasonable price point.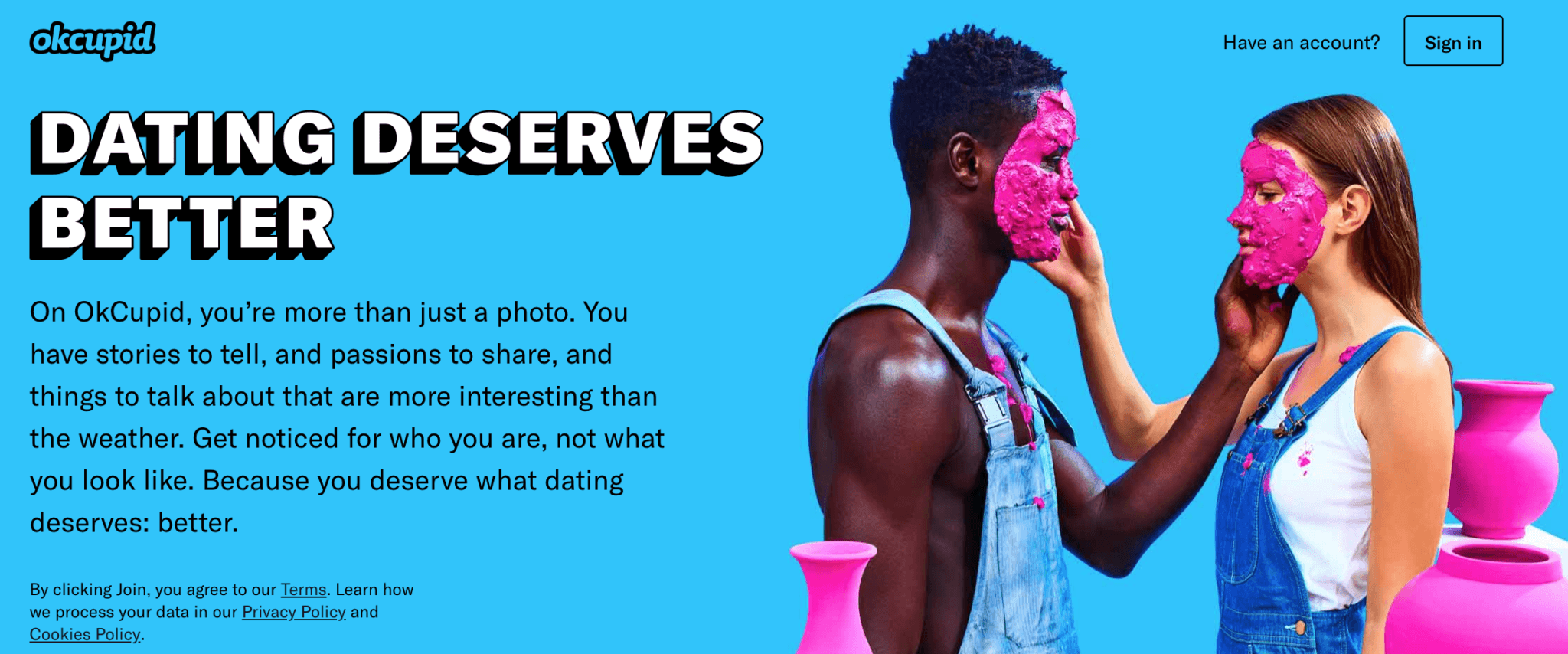 Free version: Yes
Cost for 3 months: From $23.97
Cost for 6 months: From $35.94
Pros: Easy and fun to use, free to view profiles and send messages, free dating and relationship tips, large and active user base
Cons: You can't see who likes you without paying.
You will love this app if: You want a hassle-free way to connect to potential partners, whether it's a hookup or a long-term relationship.
Hukup is a dating app for straight, bi, gay, lesbian, transgender singles or couples looking to meet and connect. Don't be fooled by the name, you can meet that special someone here for a short or long-term relationship. The app itself is packed with features that let you filter profiles, send and receive messages, share private and public photos and share location. It's totally free to join and use, but there's a paid option if you want access to more features.
Free version: Yes
Cost for 3 months: Free
Pros: Recommended for LGBT users looking to flirt, hookup or chat, lots of features, affordable pricing for premium users
Cons: Fairly new app with fewer users compared to older and more popular dating apps
You will love this app if: You're straight or LGBT looking for a fun experience that could potentially turn into something serious.