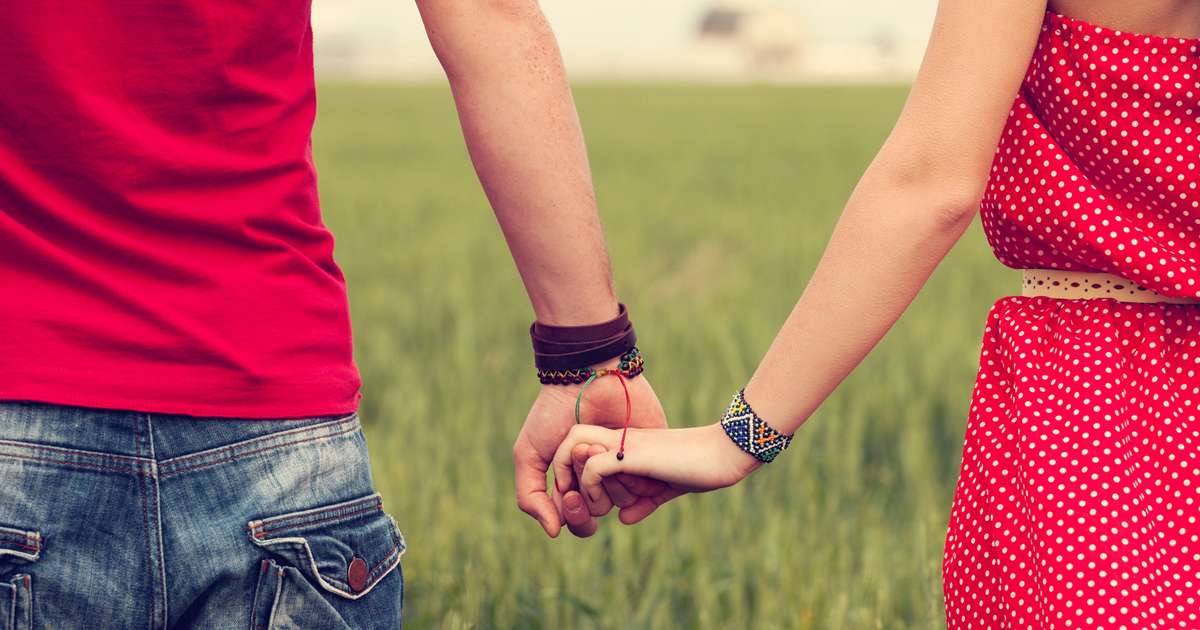 Are you thinking about dating again? Being a single parent is all-consuming and your children are firmly your top priority. Yet at some point it's natural to find yourself wondering if maybe, just maybe, it's worth giving dating another whirl. The question is: How do I date as a single parent?
Well, the principles are the same but life is very different now. You've 'been there and done that'. Your past experiences have made you what you are today and will affect the decisions you make about your future. It's no longer all about you. You have little people in your world who feature in everything you say, think and do. Yep, dating with kids is a whole new ball game.
However, just because you're a single mum, doesn't mean you can't have a little fun. And looking for a partner is perfectly natural. If you're over the play dates and ready for some real dates, keep on reading for a simple guide on how to date as a single parent.
Further reading: 8 Dating books to help you date like a pro.
HOW TO DATE AS A SINGLE PARENT
TIMING IS EVERYTHING
Is now the right time for you to start dating? Only you will know.
It's important to make sure you're over your ex and you feel good about yourself. You may think a new partner can help you with these things, but you need to do them yourself. Once you are content with your life you are ready to let a new person in. On the same token, don't leave it too long. It could knock your confidence and make it harder to re-enter the realms of the dating world.
Remember, with new phenomenas such as ghosting you need to be strong enough to take the good with the bad when you start dating again.
DO YOU HAVE THE TIME?
Dating can be addictive and time-consuming.
Before you get started consider whether you have time for it in your busy life. If not, either make some changes in your life to free up some time or wait until you are less hectic. The last thing you need is to add pressure to your life causing you or your children to suffer.
Dating should be a fun, positive addition to your world. If it's not, then something's wrong.
THE ONLINE OPTIONS TO DATE AS A SINGLE PARENT
Cringe, cringe. If you're old-school like me, the thought of promoting yourself online can be enough to put you off altogether. But if you're hoping to meet Mr Right in a swanky bar when you never go to swanky bars, you'll be waiting a long time.
There are heaps of online dating sites. Some are free such as Tinder, whereas others, such as eHarmony charge a fee (which is generally worth it).
This is also one of the top cougar dating apps out there right now. If you're interested in dating a younger guy this can be a great way to find them. You just need to be a bit broader with your age preferences on your profile and you can make it happen.
Dating younger guys isn't for everyone but it's growing in popularity and general acceptance. More and more confident women are meeting and dating younger men. It's pretty common to see older men date younger women so why not give the reverse a shot?
Using a dating app not only gives you the opportunity to meet loads of potential partners that you wouldn't have met otherwise, but you can get to know them better before you commit your valuable time to meet them. There is plenty of advice online about writing your online profile and what to be wary of … so do your research first.
Further reading: 15 Most popular dating apps in Australia.
BE UPFRONT BUT NOT AN OPEN BOOK
You need to tell your date any important factors in your life, including that you have children. They are not 'baggage' as some people infuriatingly refer to them. They are part of the wonderful package that is you.
But just names and ages are fine to start. No need to regale all the details such as childcare arrangements and their father. It's just not the kind of stuff a possible partner will want to hear straight-away. Save the details for later if your relationship becomes more serious.
DATE AS A SINGLE PARENT: MORE TIPS
PARENT FIRST, PARTNER SECOND
Remember when you date as a single parent it's not going to be the same as when you were 18.
Take time to consider how it will fit into your current world. You can't swan off when you like or spend hours chatting on the phone when you should be helping your kids with their homework.
Meeting someone you really like is a heady sensation. Don't jump in head first and then get frustrated that your home commitments are holding you back. Keep your priorities foremost in your mind.
Further reading: What nobody tells you about dating with kids.
MAKE YOUR EXPECTATIONS CLEAR
It's important to work out what you want to get from your return to the dating scene.
Are you looking for a life partner? Or just friendship and fun? Once it's clear in your mind you can tell your date. He will appreciate you being up-front and honest.
Not to say it will always end up the way you plan. You might be looking for a fling and end up with Mr To Death Do Us Part.
Clear expectations are a good start if you're looking to date as a single parent.
GET PROTECTED
I know, I know. You might even be having 'the talk' with your older children.
Just because you are older and may not want more children, it doesn't mean your body is aware of the plan. And yes, we are just as susceptible to all the scary STI's that we shudder about for our kids.
If you decide to take the relationship to the next level, go for it, but get up-to-date with contraceptives and find the right one for you.
Further reading: Which contraception is right for me?
WHEN AND WHAT TO TELL THE KIDS
All children are different so when you tell yours about your new partner is entirely your call.
RSVP recommends:
"You need to go out with them for some time and know that this is real and has long-term potential before they get an introduction to your kids."
Your children don't need to be party to your disastrous dates (and there will probably be a few). Keep in mind that you are your child's role model. How you behave now could have an effect on the way they date later in life.
Further reading: The lowdown on introducing your new man to your kids.
FINAL TIPS ON HOW TO DATE AS A SINGLE PARENT
ADULT SLEEPOVERS WHEN YOU DATE AS A SINGLE PARENT
As your relationship progresses you will naturally consider the possibility of your partner staying the night at your house.
Consider how your children will react if your partner stays over. Will they feel comfortable? They may feel confused or even demoted.
Be careful as they won't always tell you, especially if they feel it could burst your happiness bubble.
THE GREEN-EYED MONSTER
Even though you're single, because of your children, your ex-partner may still be very much part of your life. And vice versa with your potential partner.
Jealously has no place in potential new relationships. Anything that puts a strain on the rapport you have with your children's dad is a no-no. It will make your life harder, but your children's infinitely more so.
Maturity and acceptance are required to navigate the complications of mixed families.
Further reading: Blended families and why they are beautiful.
SAFETY FIRST
You won't be as footloose and fancy-free as your first time round the dating scene. Safety and privacy is high priority to protect yourself and your family.
Don't share information too quickly. Especially about your kids. Online pictures of them are a definite no-no. Always arrange the first meeting in a public, ideally busy, place. And don't give your address or issue an invite to your home unless you feel really comfortable.
Further reading: Tried and tested tactics to date safely online.