As a single mum contentment is something we wouldn't consider a priority in our lives. Of course, we'd love it, but there are other things we long for first, such as a five minute sit down, a night off homework or a bicker-free dinner. Yet contentment comes from within and it can be found by making a series of small, seemingly insignificant changes to your life. Once made, your life-balance will be more favourably tipped and seeds of contentment will sprout.
And don't be fooled into thinking you'll be abandoning your children's needs if you seek contentment for yourself. That simply isn't the case. You see, contentment, like happiness, is scientifically proven to be contagious. So if you exhibit signs of contentment, your children will feel content too. And to drive my point home, they will watch how you weave contentment into your life and learn to do the same with theirs.
So why not start your quest to be a more content single mum by welcoming a few of the below ideas into your world. Some might be just the tonic for your newly-contented single mum life. Please, read on …
Let go of the need to be a perfect single mum (there's no such thing)
Converse with your children with no other distractions
Consider and be thankful for the good things in your life (try a Memory Jar)
Get your financial situation in order so you worry less about it
Listen to feel-good music (preferably loudly … and dance)
Accept help and delegate where possible (consider a manny!)
Have something to look forward to, however small
Perform random acts of kindness
Seek escapism with a good book
Feel happy you're a single mum (7 ways to put a positive spin on being a single mum)
Exercise as regularly as you can doing something you ENJOY
Watch TV that makes you laugh
Catch up regularly with good friends and close family
Smile more (it's scientifically proven to make you feel better)
Don't compare yourself to others
Don't look back in anger, instead look forward with positivity
Go some way to pursuing your dreams
Ditch the guilt (it's a wasted emotion and will waste your time)
Reflect at the end of each day and give yourself a pat on the back
Boost your energy so you feel like you can take on the world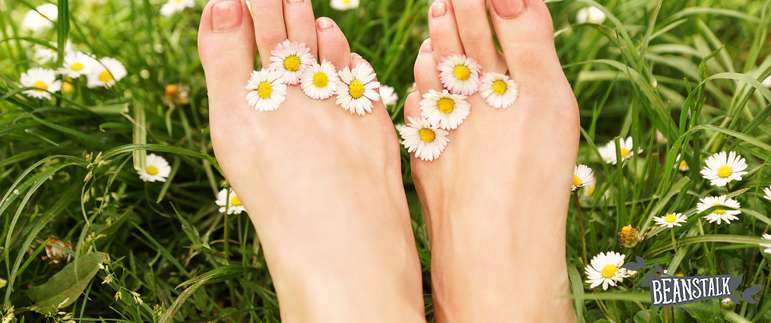 I hope some of these ideas would work in your busy life. Or they may have given you inspiration to try other things that are more specific to your personal situation. Remember, anything you do will filter contentment down to your children, so don't feel guilty and enjoy.
If you'd like to take your journey of self-improvement a step further you may be interested in the Beanstalk Ecourse Designed specifically for all you super hero single mums it can be completed in your own time, at your own pace, anywhere you like. It systematically works through your current life planting practical and emotional seeds of change to create a better quality of life for you and your children. Sounds good?  It is.  For further details simply click here.