Christmas isn't Christmas without an advent calendar.
But, as many co-parents know, most advent calendars don't stand the pressure of being lugged between two homes.
In my married years, our girls had beautiful felt advent calendars with pockets which I filled with mini delights. Yet, however carefully we transported them between homes after our separation, the treats would fall out and ruin the surprise. We moved to simple chocolate ones, but even these would fall apart in transition with the chocolates sliding out of position. There is nothing worse than the excitement of opening a door, only to find it empty!
Don't stress though, as with everything in the single mother journey, it can be over overcome. Check out these brilliant advent calendars for kids who live between two homes.
BRILLIANT ADVENT CALENDARS FOR KIDS WHO LIVE BETWEEN TWO HOMES
LITTLE SACKS
Using cute little sacks to mark the countdown until Christmas is a great way to do an advent calendar between shared homes. You can work out which dates your child is with you and which dates they are with dad, then divvy the sacks up accordingly. It's up to you if you leave it for dad provide treats for his sacks, or you might want to fill them all before handing over. We love this idea since once you have done the initial organisation, there is nothing to send between homes.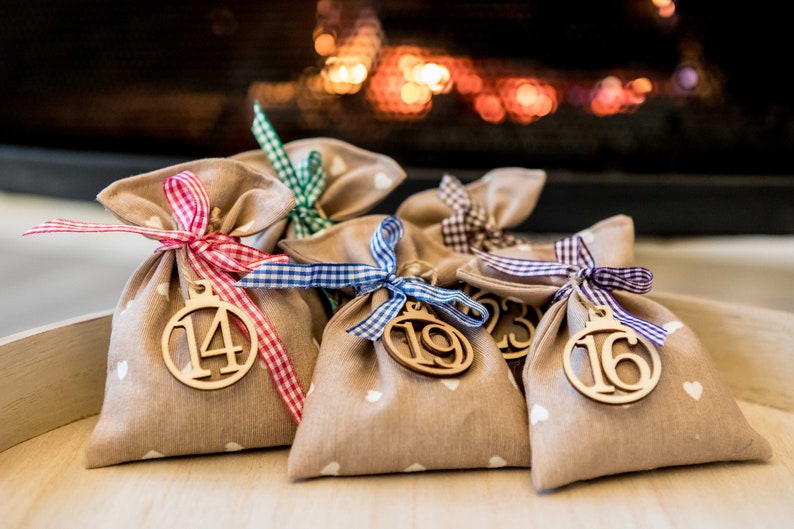 We found this at: Etsy
GOLD STARS
If the idea of individual sacks appeals, but you'd like something less pricey, these gorgeous cardboard gold stars work the same way. Divvy them up and know that you've got the countdown covered between both homes. Best of all, you may get away with using them for another year, and they are environmentally friendly.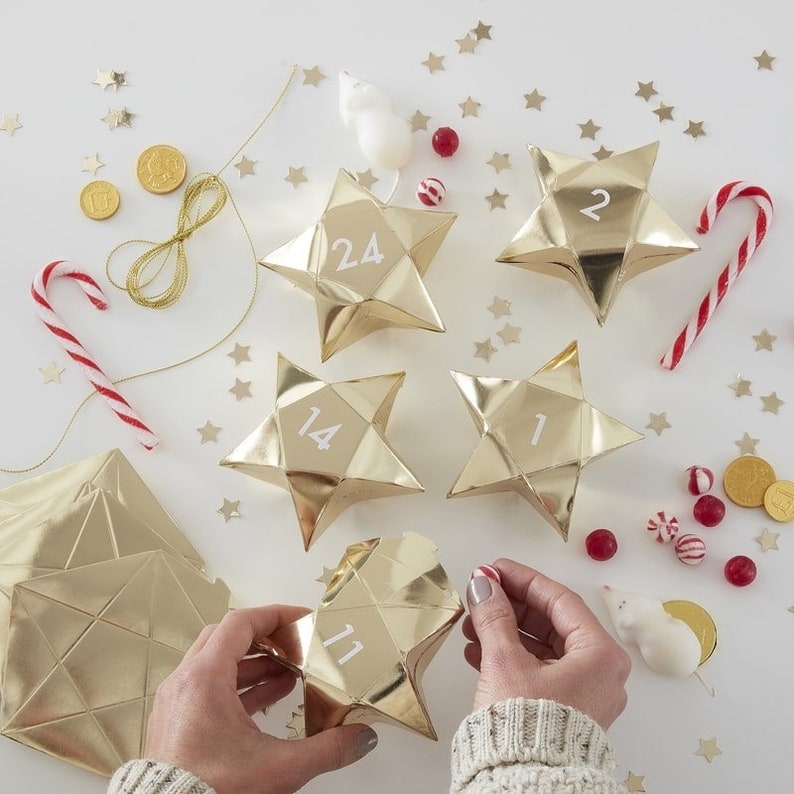 We found this at: Etsy
STICKER ACTIVITY BOOK
If you little one is still lovin' stickers, this little advent calendar sticker activity book is a great solution. Starting on the 1st of December, they add a numbered stick to a Christmas scene. Each day the scene become more festive until it is finally complete on Christmas Day. And best of all for us co-parents, it is super easy to move between homes.
We found this at: Amazon AU
WOODEN ADVENT CALENDAR HOUSE
You might think an advent calendar with drawers would be a logistical nightmare, but I can tell you from experience … they work! Yes, they are a bit of a pain to take back and forth, but if packed the right way up, nothing will fall out. I love choosing what goes in the drawers, and mixing it up between sweet treats and trinkets.
We found this at: Amazon AU
Brilliant advent calendars for kids who live between two homes (cont.)
We fell in love with this advent calendar, especially for co-parented children. Each day on the lead-up to Christmas your child gets a festive charm to add to a bracelet. Not only can the calendar be easily moved between homes (just pack them carefully) but children can share with parents what they received while they were away. It's a cute way to enjoy the advent calendar with both parents.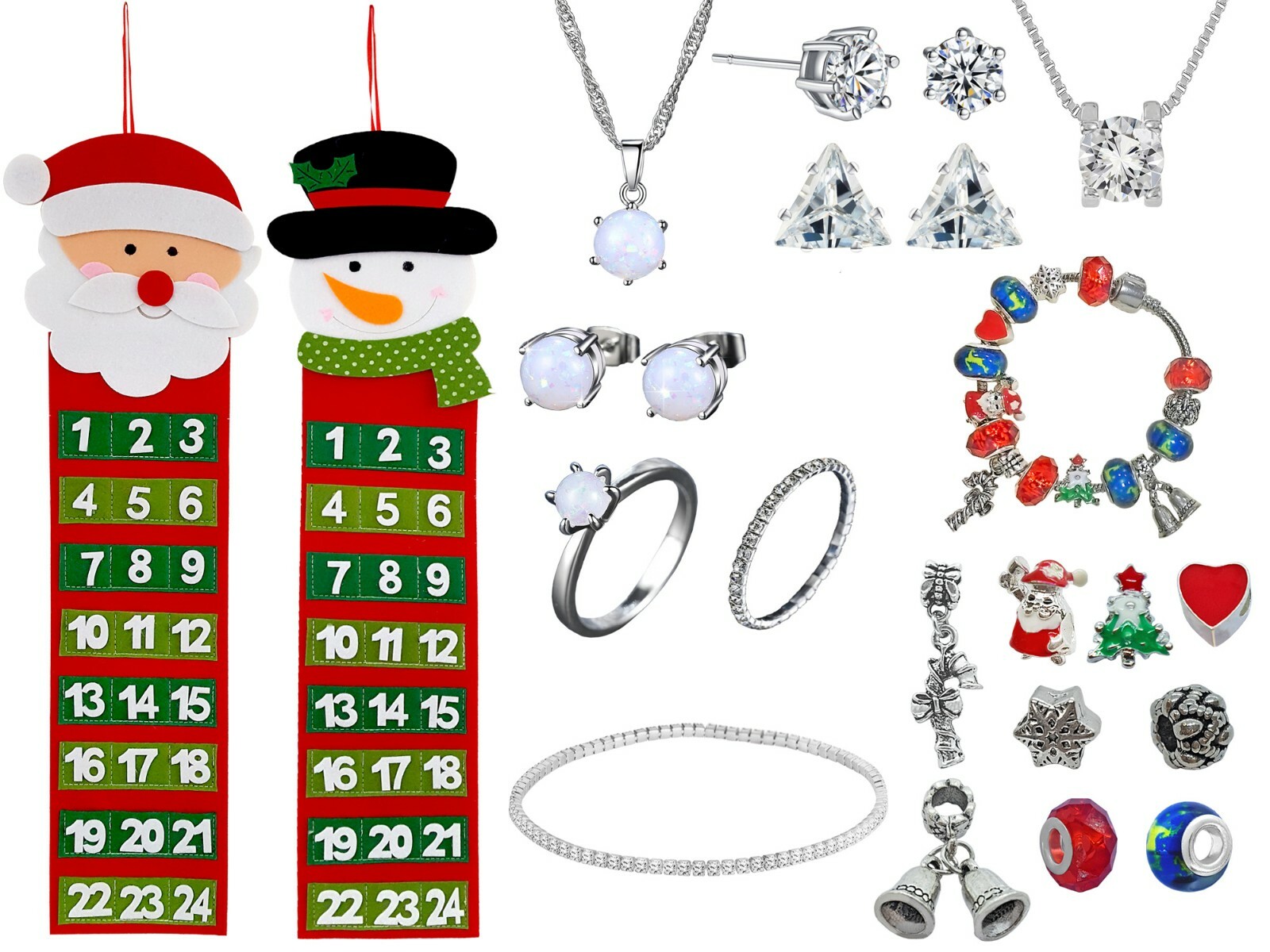 We found this at: Ebay AU
CHRISTMAS COLOURING PAGES
If you have an arty child who loves colouring, why not download these Christmas colouring pages for the 24-day build-up. Like the sacks and stars, they can be shared between the homes, and your child will have one to colour in everyday. They also get a chance to display their arty creations in both homes. Colouring-in is such a calming activity, you can join your child and feel the stress of the festive season ebb away.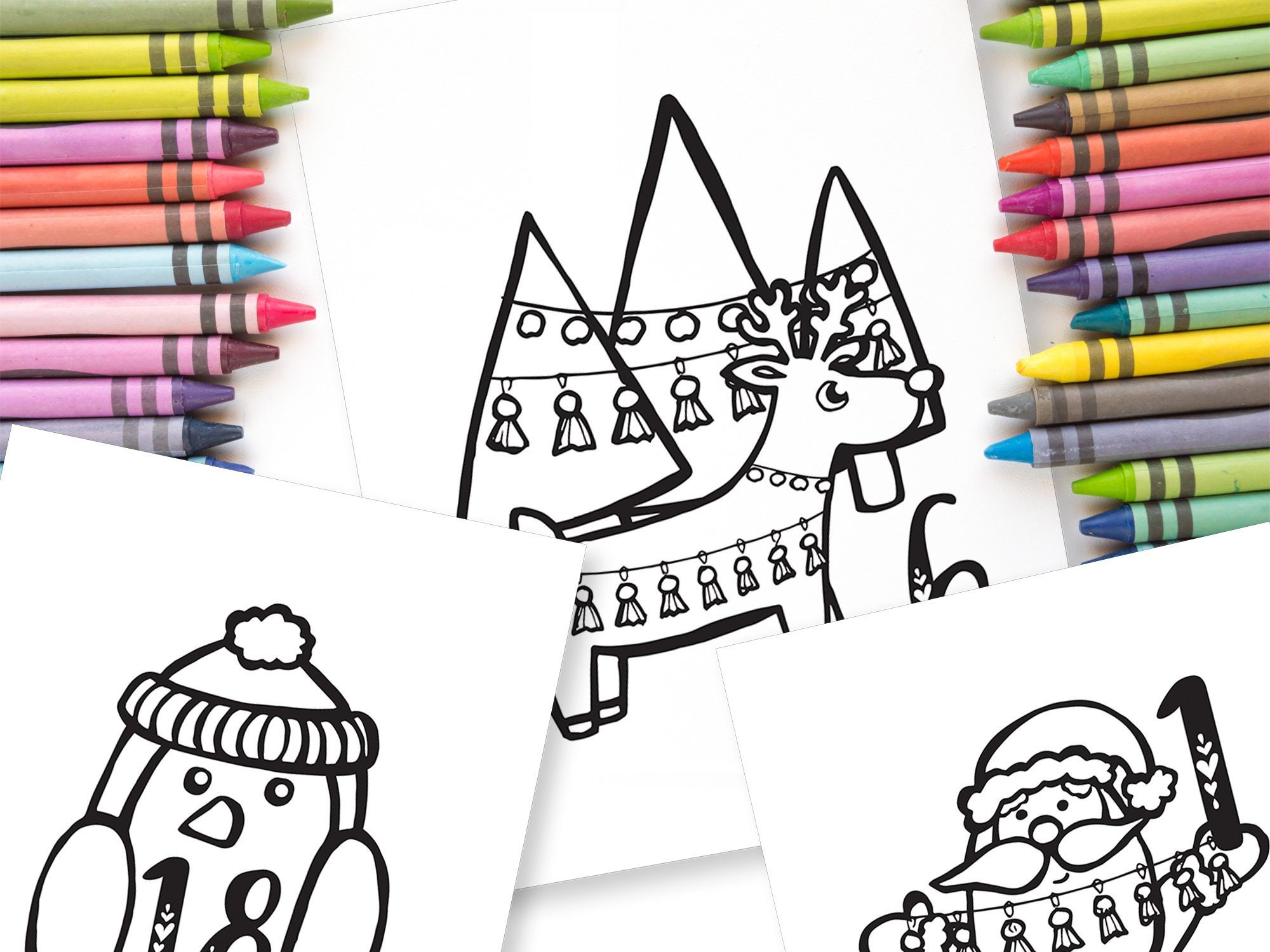 We found this at: Etsy
PICTURE ADVENT CALENDAR
These beautiful picture advent calendars take me back to my own childhood. Yes, there was once a time when a festive image was quite enough to surprise and delight on December mornings. Nowadays kids expect more. In fact, the only place I could find a picture only advent calendar is at store called Hard To Find!  Ok, so they don't have a sweet treat or an activity but they'll get your kids in the mood and are super easy to pack and move between two homes.
We found this at: Hard To Find
In need of more Christmas gift ideas? Look no further …
25 Gift ideas for young girls (primary school age)
25 Gifts ideas for young boys (primary school age)
24 Gifts for teenage girls that have nothing to do with iPhones
24 Gifts for teenage boys that have nothing to do with gaming
The best gift hampers for delivery in Australia
75+ Brilliant gift ideas for mums
22 Homemade Christmas gift ideas
12 Hilarious Christmas gift ideas for your ex
30 Cute little stocking stuffers for little girls
20 Cool little stocking fillers for little boys
50 Christmas gift ideas for men under $50
10 Beautiful personalised Christmas gifts for kids
Cheap yet life-changing Christmas gift ideas
15 Christmas gift ideas for a newish boyfriend
17 Gift for teachers which they'll actually really like
30+ Subscription boxes to gift friends and family