This article about teenage skin care products was last updated in 2021.
Is your teenager troubled by their less-than-perfect-skin? Few teens manage to avoid the pimples and puss of these turbulent years. It is caused by the production of pesky hormones called androgens which cause oil glands in the skin to increase and produce more sebum, and with it, pimples. We are unable to stop the process happening, but we can encourage our teens to treat their skin from the outside with effective teenage skin care products. 
A good teenage skin care product will keep the skin clean, reduce oil without drying and will include an active ingredient to fight acne areas. Starter kits with cleanser, toner and moisturiser are a good option to see if it's a good fit. It is also worth telling your teenager that since it takes between 4-6 weeks for skin cells to turn over, they must stick with the routine to get results.
So what works and what's doesn't? Here is our list of the best teenage skin care products kit for your little angel to try.
6 Teenage skin care products that actually work
First on our list of teenage skin care products is the Teen Aspect Starter Kit, a complete skin care regimen for teens and pre-teens with oily and problematic skin types. All the products your teen needs are included: cleanser, toner, facial lotion and stop spot travel stick to control excess oil and breakouts. The lotion prevents drying after using the cleanser and toner, and the stop spot treats visible pimples and help them shrink faster. This kit is a simple, quick and easy way to control acne. Although a bit pricey, we love that you get a complete regimen and products that are gentle and non-irritating. We suggest using the regimen consistently as breakouts may return if discontinued.
Price: $60.00
What's included: Teen Aspect Cleanser 100 ml, Teen Aspect Toner 100 ml, Teen Aspect Facial Lotion 50 ml, Teen Aspect Stop Spot 8 ml
Next up is Dermalogica's Clear Start kit, an anti-acne kit suitable for oily and problematic skin. This kit has three products to control and prevent breakouts while keeping skin pampered and moisturised. The foaming wash has tea tree oil, lavender and Camellia sinensis to help soothe irritation and prevent dryness whilst deep cleaning pores. The salicylic acid in the clearing booster speeds up clearing by killing bacteria. Applying the hydrating lotion after cleansing will pamper your teen's skin with gentle botanicals and plant-based squalene. We love that the kit is super easy to use, affordable and effective.
Price: $36.55
What's included: Breakout Clearing Foaming Wash 75 ml, Breakout Clearing Booster 10 ml, Skin Soothing Hydrating Lotion 30 ml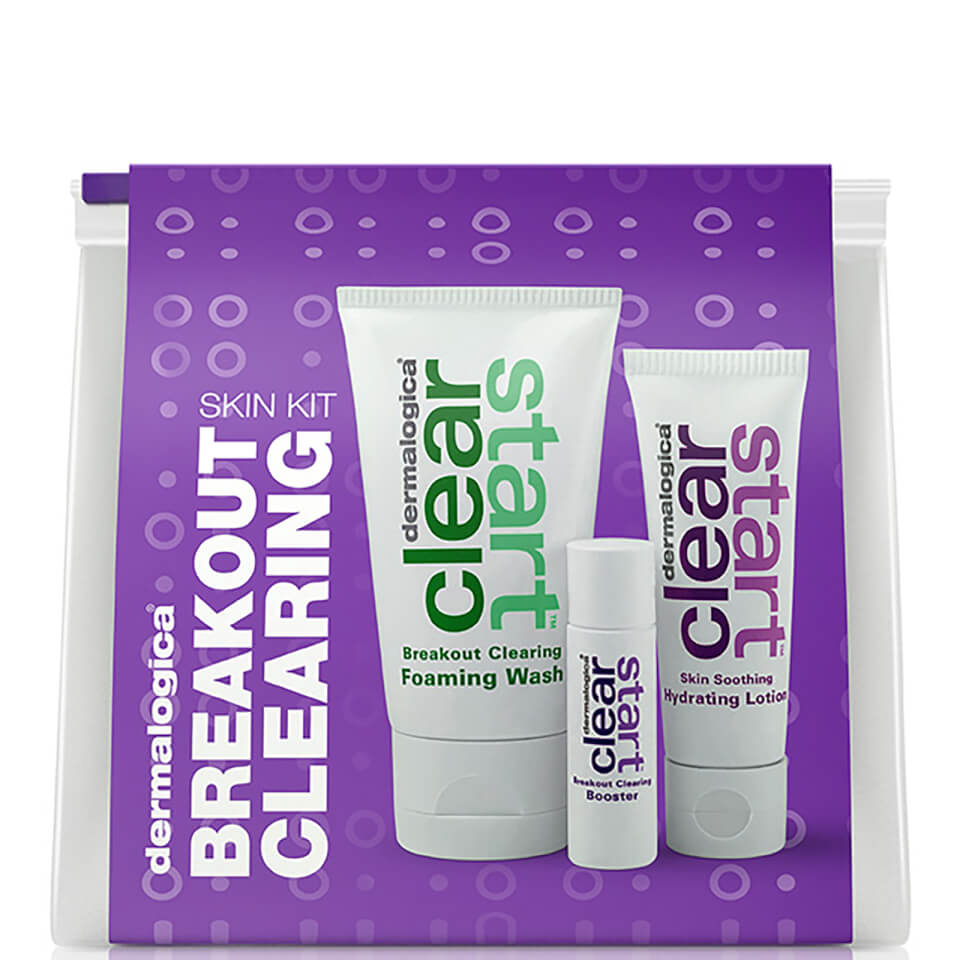 Our list of teenage skin care products won't be complete without Proactiv, the bestselling acne regimen launched in 1995 and developed by dermatologists Katie Rodan and Kathy Fields. You might have seen Proactiv infomercials featuring celebrities and are curious if it actually works. The answer is, as with all skin care regimens, it depends on the person. Some people report little improvement after using Proactiv, while others experience rapid clearing. The entire kit contains a cleanser, toner and repairing treatment. This kit is pricier than the Teen Aspect kit at $139, but you get 60-day sizes.

Price: $139
What's included: Proactiv Cleanse 120 ml, Proactiv Tone 120 ml, Proactive Repair 60 ml

Dermatologist-recommended La Roche brings you an anti-acne starter kit that contains a cleanser and hydrating skin corrector. You have the usual pimple fighters salicylic acid, niacinamide and zinc as the main ingredients, as well as lipohydroxy acid for exfoliation. The products work together to eliminate excess oil and bacteria without irritating sensitive skin. They are also gentle enough to be used daily by your teenager. The cleanser and skin corrector are gentle enough to be used part of your teen's daily skincare ritual. This kit is a bargain at $14.49 and will last for 2 weeks.
Price: $14.49
What's included: La Roche-Posay Effaclar Foaming Gel Cleanser 50 ml, La Roche-Posay Effaclar Duo 15 ml

6 Teenage skin care products that actually work (cont.)
If you're looking for an affordable anti-acne product for your teenager, try the bestselling Sukin Blemish Control Kit. For only $18, the 4-step kit is a complete skincare set with a clearing facial wash, pore perfecting toner to unclog pores and remove excess oil, spot banishing gel for spot treatments and an oil-free moisturiser to keep skin hydrated. The kit is great for almost every skin type, whether oily, sensitive or combination.  The cleanser is very gentle and perfect if your teen has sensitive skin. What we like the most is the low price. You're not spending lots of money if the products end up not working.
Price: $17.97
What's included: Clearing Facial Wash 50 ml, Pore Perfecting Toner 50 ml, Spot Banishing Gel 15 ml, Oil Free Moisturiser 50 ml

Last on our list of teenage skin care products is the Alpha-H ASOS Concentrated Skincare Sampler Kit. This exclusive collaboration with ASOS contains four travel-sized products: balancing cleanser, award-winning liquid gold toner/serum, moisturiser with SPF 50+ and eye complex. This kit is suitable for all ages and not just teens with acne-prone skin. The main ingredients are aloe leaf extract to maintain the skin's natural pH balance, hyaluronic acid and tetrapeptides to plump the eye, and glycolic acid to exfoliate and eliminate fine lines. As reflected by the price, the containers are tiny sample sizes. This is great if you're trying different brands and want to test Alpha H before committing to the regular-sized bottles.  
Price: $59.95
What's included: Balancing Cleanser 30 ml, Liquid Gold 50 ml, Daily Essential Moisturiser 30ml, Absolute Eye Complex 7.5ml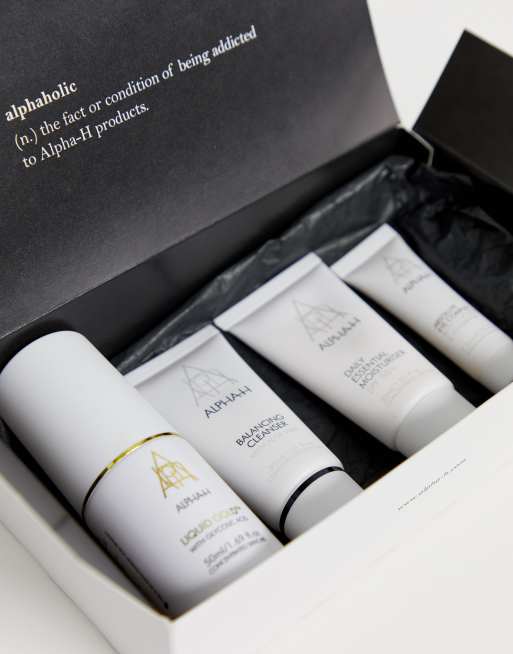 Got your teenagers skin sorted but now need help with your own? Read: 15 Adult acne skin care products to clear your skin.