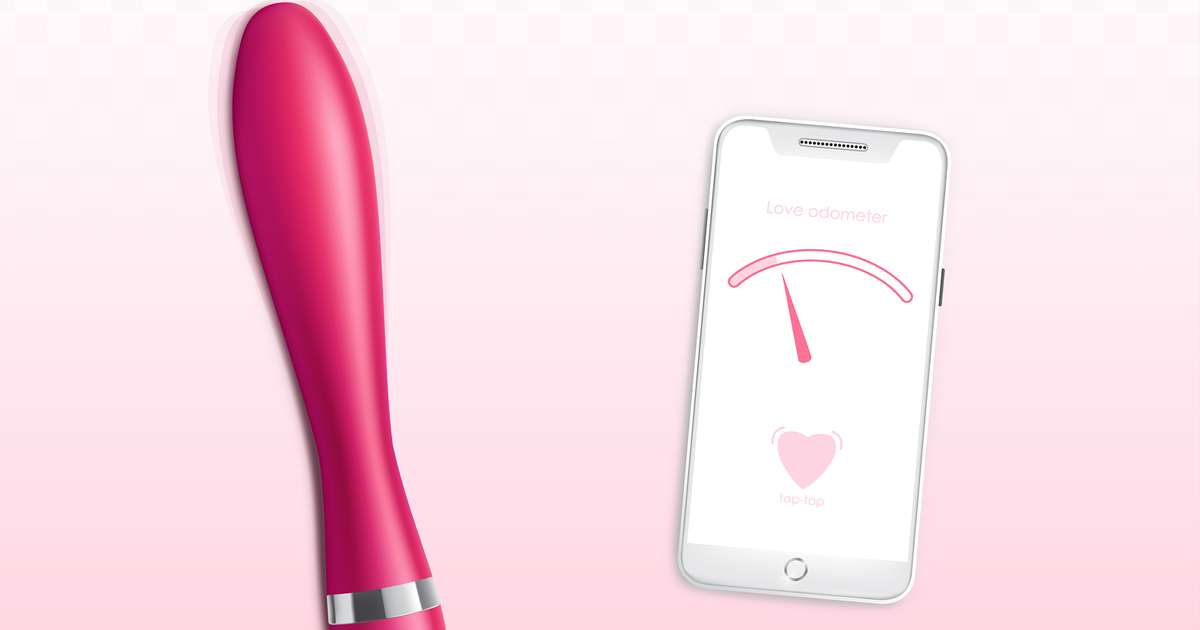 Isolation and social distancing rules to prevent the spread of Covid-19 are super important to follow. However, they are a spanner in the works for people who don't live with their partners.
If you feel guilty for wanting sex during a global health pandemic, don't. Not only is sex a basic human need but according to this ABC article about sex and the virus:
"A lot of people are drawn towards sex because of emotional and insecure motivators; they want to increase feelings of safety."
So, how can we connect sexually with a partner who is teasingly isolated elsewhere? Bring on the wireless app enabled sex toys. I knew they would save the world one day!
6 Best wireless app enabled sex toys for socially distanced sexy time
The We-Vibe Chorus Couple's Vibrator is on top of our list of wireless app enabled sex toys. This bright pink, C-shaped wonder is completely hands-free and wearable. It's easy to operate: simply squeeze the remote to match the intensity of the vibration. Or you can choose the speed and pattern for nonstop stimulation. Set the pace or let your partner do it. As couples vibrators go, this one is perfect … the internal arm stimulates the clitoris while the external one tickles your G-spot and thrums against the penis for synced orgasms. Talk about double Os!
Stockist: Love Honey
2. OhMiBod Fuse App Controlled Interactive Rabbit Vibrator
The popular Rabbit Fuse vibrator has gone interactive and we couldn't be happier. This wireless app enabled sex toy takes your orgasms to the next level with 7 different functions and internal and external stimulation for solo or long-distance play. You heard that right, the Fuse connects via bluetooth to your partner's phone for remote pleasuring. Set the rabbit on manual mode or interactive mode for sexy surprises. Just remember to lube it up before using for best results.
Stockist: Love Honey
If you're ready for out of this world anal stimulation, get the We-Vibe plug stat. This toy is designed by the same team that brought you the world-famous We-Vibe, so you can expect excellent performance and a mind blowing experience. The plug is sleek and feels silky in your body. No seams or hard edges whatsoever, just a smooth surface that glides in effortlessly. This is operated by a remote so you can have your partner play with the controls. Great for solo anal play as well, with its multiple levels of function and vibration patterns.
Stockist: Femplay
Best remotely operated sex toys (cont.)
The We-Vibe Sync is the ultimate wireless app enabled sex toy. The complete package contains the Sync couples vibrator, wireless remote, We-Connect app for remote play, USB charger and lubricant. But don't let the bells and whistles distract you. At the Sync's core is powerful stimulation that harmonises with your grip and movement. You can set it to manual or cycle through the intensities solo or with the help of your partner. The choice is yours … or your partners!
Stockist: Club X
The We-Vibe Melt takes our vote for most discreet wireless app enabled sex toy. Slim and elegant, the Melt clitoral stimulator gives you 12 levels of contactless intensity. Play solo or with a partner and cycle through the controls to take foreplay from hot to toe-curling. Even if you're in a long-distance relationship, the Melt lets you play together and connect intimately. The We-Connect app allows control from anywhere with an Internet connection.
Stockist: Love Honey
Get ready for mind blowing stimulations with the We Vibe Nova, a dual stimulating vibe powered by two motors (internal and external) and featuring 10 different modes. If you're new to vibrators, this one almost looks too scary to use. But don't let the design fool you. It's a surprisingly gentle and flexible toy that is smooth and very easy to position. A big plus is that you don't need batteries. Simply plug in to recharge.
Happy to entertain yourself but not sure where to start? Checkout this article: Buying a vibrator – Beginners guide to buying the perfect sex toy.