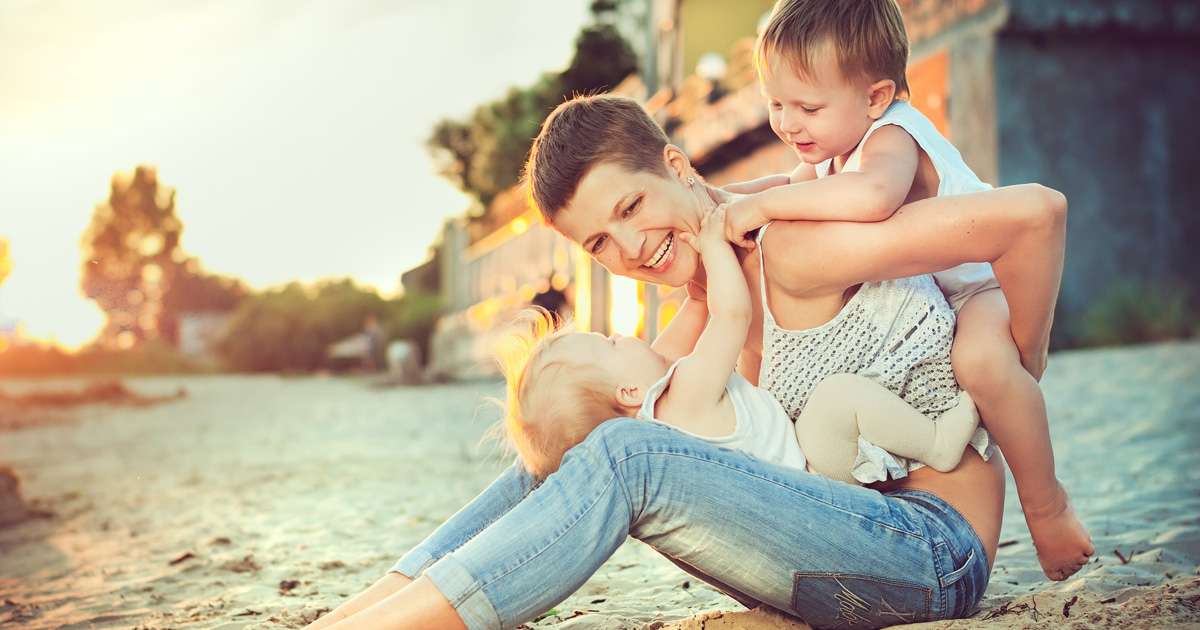 Are you a proud single mum?
No-one grows up dreaming of becoming a single mum. It's hard work. Yet, your single mum journey can be an amazing one, providing you keep an open heart, an open mind, and a little bit of humour. Always remember that if you need help getting to this happy place, you can join the "You've Got This" Single Mum eCourse.
The first step to changing your outlook on life is recognising the positives already in it. To get you started, I've compiled a list of reasons why I'm proud to be a single mum.
WHY I AM A PROUD SINGLE MUM
I'm proud that I'm a strong role model
I'm a proud single mum because it's brought out my inner badass. Before parenting alone I had support, if I had a busy day I could call on my partner to help out. Now, if I'm tired, I don't have anybody there to pick me up. I have to stay strong, and when being strong is your only option, it's amazing what you can accomplish.
What's even better is knowing that your little people are watching. One day they're going to look back on these days and realise what a strong woman you were. If they can see you struggle with a smile on your face, then the challenges they face are going to seem a lot more manageable. By being a strong role model, I'm making my kids strong, and I'm proud of that.
I'm proud that I've done it tough
I'm proud that I've managed to parent on only one income. The kids and I have lived in a one-bedroom unit. We've done homework with broken pencils, had cereal for dinner, and walked to school more times than I can count.
I've discovered that store brands taste the same as regular brands. Kmart thongs last just as long as Havaianas, and take-out is overrated. We've learned that exploring doesn't cost a thing, and a smile is absolutely priceless. Even though it's been hard, I'm proud to say that I've taught my kids the difference between 'wants' and 'needs,' shown them that money doesn't buy happiness, and learnt a lot of money-saving tips along the way. This is one of the many reasons I am a proud single mum.
I'm proud my kids understand the value of hard work
Single mums have to fight a lot harder for everything we have and living on one income isn't anyone's cup of tea. To be honest, it's more like a bottle of week-old milk found under the bed. Luckily, fighting tooth and nail does come with some perks. It's forced me to find creative ways to earn an income. It's pushed me to learn new skills and to put those skills to the test. It's given me a new drive and determination to succeed and shown me hard work is incredibly rewarding. Being the underdog and working harder than I've ever worked before makes me such a proud single mama.
I'm proud of how I've changed
Being a single mum made me a better person. I've learned that you need determination during vegetable-eating stand-offs and that humour is the best skill a parent can have. I've discovered toilet training a toddler requires an intricate combination of bribery, threats, and patience. And, I've found that being understanding can dissolve the most intense of arguments. My little journey into single motherhood has been hard, but it's also been rewarding. I've learned just as much from my kids as they have from me and I'm proud of that.
I'm proud that I juggle everything on my own
Juggling everything on my own can feel like a circus some days but I'm proud to be the ringleader. Making sure the house is clean and keeping the kids alive is a full-time job on its own. Throw in P&F duties, a part-time job, or some study and suddenly the Mad Hatter doesn't seem so crazy. Running around like a headless chook might not be ideal, but it gives me a sense of accomplishment. I'm proud that as a single mother I can push myself to do more than I ever thought possible and that I still feel happy and content at the end of the day.
I'm a proud single mum because my kids are thriving
I'm proud to call myself a single mother because it means that I can take all the credit. No-one else is making sure my babies are fed, warm and have a roof over their heads. I'm the one who reads to them every night, helps them with homework, and teaches them all they need to know. At the end of the day, I'm the reason that they've turned out to be the individual little people they are, and that makes me so damn proud it hurts.