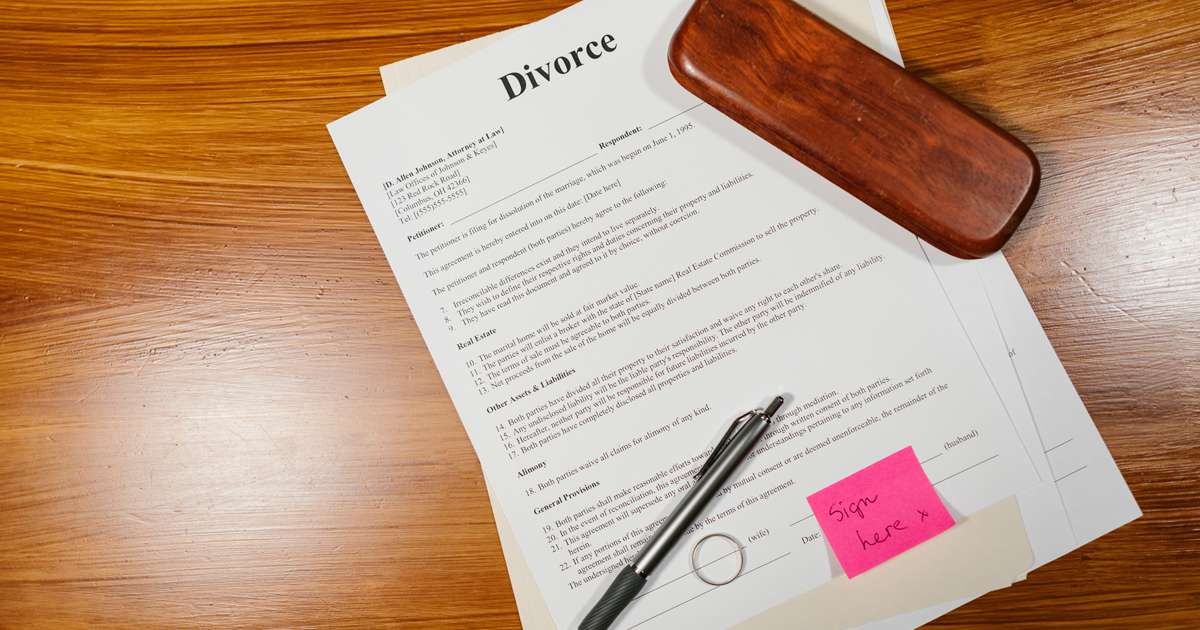 Divorce can be a stressful, challenging, and emotional process. From a legal perspective, there are certain steps that must be followed for a Divorce to be finalised. But what happens if you cannot locate your ex-spouse to serve the Divorce papers?
The process for getting a divorce in Australia
A Divorce, put simply, is the termination of a marriage. A Divorce Order in Australia does not include any matters relating to parenting, property, or any financial orders.
Whilst some people prefer to deal with a Divorce application at the same time as their parenting and property matters, others prefer to wait until a later date. This then becomes problematic if at a later point in time, you do not have your ex-spouse's contact details including residential address or phone number.
It may be the case that you haven't spoken to your ex-spouse in several months, or even years and no longer know where they live.
If you intend on filing for an Application for Divorce, by what is called a Sole Application, you do not have to get your ex-spouse to sign the Application. However, unless the Court orders otherwise, you do have to give the Application for Divorce to your ex-spouse (together with the other required documents) by arranging for someone to deliver the documents to your ex-spouse or by sending the documents by pre-paid post in an envelope addressed to their last known address. This process is called service.
Further reading: Joint and sole application for divorce: What is the difference?
What happens if you want a divorce but you can't find your ex?
SUBSTITUTED SERVICE
If you are unable to serve your ex-spouse in Australia, either in person or by sending the documents by post at their last known address, the Federal Circuit and Family Court of Australia (Family Law) Rules 2021 (Cth) (Family Law Rules), provides an alternative option where you can ask the Court for an order to either:
Serve the documents in another way; or
For the Court to remove the requirement for divorce papers to be served.

[1]
This process is known as "substituted service" and is done by completing a form called an 'Application in a Proceeding,' together with an Affidavit in support of the orders you seek and filed with the Federal Circuit and Family Court of Australia (FCFCOA).
WHAT THE COURT WILL CONSIDER
In deciding whether to make such an order, the FCFCOA may consider factors including[2]:
The proposed alternative method of serving the document to your ex-spouse
Whether all reasonable steps have been taken to serve the document or bring it to the notice of the person being served
Whether the person being served could reasonably become aware of the existence and nature of the document by advertisement or another form of communication that is reasonably available
The likely cost of the service
The nature of the proceeding
PROOF YOU HAVE TRIED TO FIND YOUR EX TO SERVE DIVORCE PAPERS
The Court will also consider what you have done to try to locate your ex-spouse or partner. Unless there are Court orders or undertakings that prevent you from contacting your ex-spouse or their friends/ family members, this may involve:
Searches including property searches, searches on google or social media platforms;
Enquiries with family members or friends of your ex-spouse to try to locate contact details for your ex-spouse or confirm if that person is still in contact with them.
FURTHER RESOURCES FOR GETTING A DIVORCE IF YOU CAN'T FIND YOUR EX
If you would like to learn more about the process of substituted service, visit the Federal Circuit and Family Court of Australia (fcfcoa.gov.au) website which has factsheets available. The process of substituted service can be quite technical, and you should consider seeking legal advice before making such an Application.
Disclaimer: The content of this article is intended as a general guide to the subject matter. For specific legal advice about your individual circumstances, please contact our experienced lawyers.
[1] r2.34 (1) of the Family Law Rules
[2] r2.34 (2) of the Family Law Rules