Are you tired of being tired? I hear you. I've been on a first-name basis with the Sandman for what feels like a century. Now, after countless nights of tossing, turning, and negotiating with tiny bedtime dictators, I've discovered some sleep supplements that have transformed my restless nights into peaceful slumber.
In the realm of motherhood, a full night's sleep often feels like a mythical creature, right alongside unicorns and well-behaved toddlers. And let's face it, we could all use a little extra magic in the form of shut-eye.
In this article, I spill the beans on ten sleep supplements that have given me a fighting chance against the nocturnal antics of my beloved offspring and have, quite literally, saved the day.
From melatonin gummies that rival the sweetness of bedtime stories to chamomile capsules that whisper "calm" louder than a tantrum in a toy store, let me take you though my treasure trove of sleep-inducing goodies.
Peaceful night's sleep, here we come.
Further reading: How to get your child to sleep in their own bed.
Emrald Labs Sleep Aid
Sleep Aid is a sleep supplement that doubles as a post-workout muscle recovery shake, so it's perfect if you're an active mum. Add a scoop into 300 to 500 mL water before hitting the sheets or after training. It's already super tasty on its own, but I love this one with oat milk to make it even creamier.
Sleep Aid comes in four yummy flavours: Chocolate, Mango and Macadamia, Maple Donut, and Peaches and Dreams. Mango and Macadamia is definitely my favourite when it comes to taste. It's also the only variant with no milk. If you're avoiding dairy for some reason, there's an option for you.
Sleep Aid promises reduced stress levels and an overall sense of well-being. In terms of inducing sleep, it makes me fall asleep pretty easily, and I don't wake up as much during the night.
Stockist: Elite Supplements
Nature's Way Sleep Ashwagandha Gummies
Don't you sometimes wish every medication came in the form of gummies? Not only are they more fun to take, but they're also reportedly easier for the body to absorb and digest. Did I mention they taste better?
If the idea of sleep gummies is to your liking, try these blackcurrant-flavoured soft gummies from Nature's Way. They're 99% sugar-free and made with ashwagandha, a popular herb for relieving stress and anxiety.
My only issue with these gummies is that they are expensive. Each bottle comes with 40 pastilles. You're supposed to take 4 pastilles 30 minutes to 1 hour each day before going to bed. That means each bottle only lasts 10 days max!
Also, note that these gummies have sorbitol and maltitol, which may have a laxative effect or cause diarrhoea. If you have an issue with these sugar alternatives, maybe skip these gummies.
Stockist: Pharmacy Online
Earth's Bounty Sleep Perfect Capsules
Not a fan of ashwagandha? Try Earth's Bounty Sleep Perfect Capsules. These vegan-friendly and gluten-free caps have valerian root, passion flower, and skullcap, also widely known in traditional medicine to induce sleep. It also has magnesium, which helps you relax.
This is 100% my favourite on this list, since it works perfectly for me. I have been sleeping so well since discovering Sleep Perfect, and I don't feel groggy in the morning. The only downside is that it's slightly more expensive than other sleep supplements. But I think the price is on point for its benefits.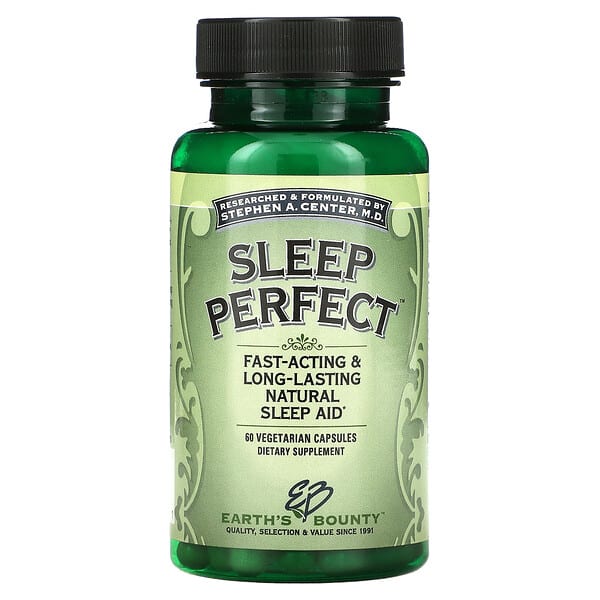 Stockist: iHerb
NutraOrganics Beauty Sleep Moon Milk
My friends from yoga class are obsessed with Moon Milk, claiming it gives them much-needed beauty sleep. Moon Milk is a relaxing and calming mixture used in Ayurvedic traditions to make you feel sleepy.
NutraOrganics Beauty Sleep Moon Milk is not actually a single product. It is a concoction you can make using a few pantry staples and two NutraOrganics mixes: Lunar Latte and Collagen Beauty. This Aussie brand has adaptogenic herbs believed to counteract stress in the body.
Different brands offer Moon Milk, but I love this mixture because of the look. The colour is lovely; looking at it makes me feel peaceful. And it promises to make me fall asleep and hydrate my skin during the night, so definitely add this to your arsenal!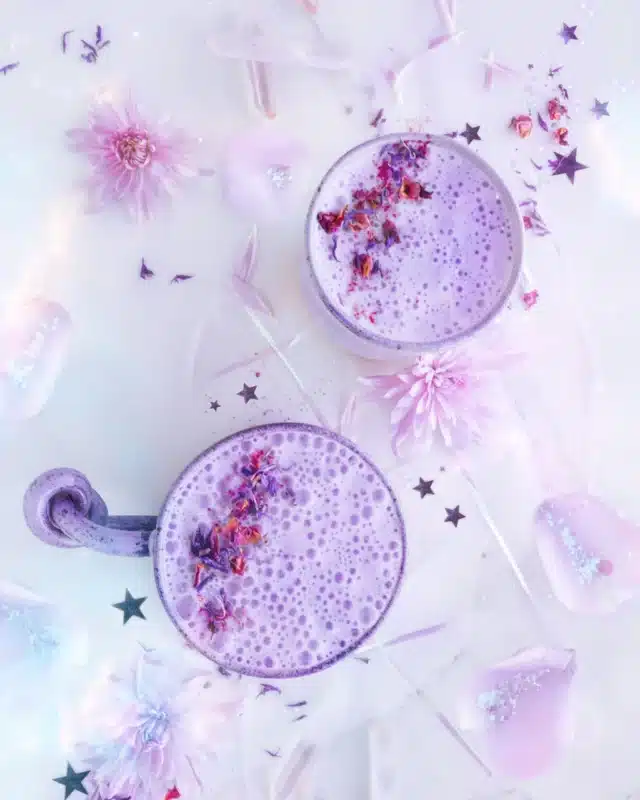 Stockist: Nutra Organics
Nature's Way Chamomile Capsules
If you're a fan of chamomile tea, you will love these capsules that provide the same calming and anxiety-reducing effects but in a more handy form. Nature's Way Chamomile Capsules are here to the rescue for busy days when you can't brew a cup of tea.
The recommended dosage is two capsules thrice daily - or a total of 6 per day. But I pop two an hour before bedtime, and it still works wonders. I always wake up feeling fully rested and energised.
Having been using them for a couple of years, I can personally vouch for the effectiveness of these chamomile capsules. But if you want more proof, it's highly rated with over 300 5-star verified customer reviews!
Stockist: iHerb
NutraLife Magnesium Sleep
Another sleep supplement worth trying is NutraLife's Magnesium Sleep. Magnesium is a relaxing mineral that promotes the production of melatonin and serotonin to improve your mood and help you sleep.
Magnesium Sleep has 3 different forms of magnesium that help improve muscle health and neuromuscular functions. It also contains Chinese and Western herbs that effectively induce a night of restful sleep.
My eldest, who used to suffer from sleeplessness until trying magnesium, takes a capsule an hour before bedtime. She swears it boosted her sleep quality, so she has made this a part of her night routine.
Stockist: Chemist Warehouse
Swiish Sleep Superfood Powder
Superfood. If you've been tuned with anything health-related lately, you have undoubtedly heard of the term. Simply put, a superfood is a food rich in beneficial compounds like antioxidants and fibre.
Swiish Sleep Superfood Powder promises melatonin production, which we know is a stress-inducing hormone. You can drink it with plain water, but if you want something creamier, mix a scoop or two with 1/2 to 1 cup of warm milk. The mix already has honey and dates, but you can also add a sweetener if desired.
Its all-natural ingredients are tart cherry, banana, cherry, cacao, honey, date, ginger, turmeric, Siberian ginseng, cinnamon, and natural vanilla flavour. If you prefer products with familiar ingredients, definitely give this sleep supplement a go. Plus, even if you're not having sleep problems, the ingredients are still beneficial for your body.
Stockist: Swiish
x50 Sleepy Herbal Tea
If, like me, you'd rather have a traditional cup of tea to help calm your nerves and help you sleep, why not try x50 Sleepy Herbal Tea? This all-Aussie and caffeine-free blend has valerian root, lavender, chamomile, and linden flower.
A word of caution: don't drink this tea when you don't intend to immediately sleep. Linden flower is known to induce drowsiness, so if you're planning to drive or operate heavy machines, don't think about it.
But if you're going to sleep, steep a teaspoon of the loose-leaf blend with a cup of hot water and let sit for 3–5 minutes. Good night!
Stockist: x50 Lifestyle
Kiwi Herb Organic Valerian Oral Liquid
The products I have included in this list were created with adults in mind, but how about kids? If you have a child who needs occasional help to relieve tension during the day or sleeping at night, check out Kiwi Herb Organic Valerian Oral Liquid.
It can be used both by adults and children above 3 years old. Valerian root is known as a traditional herbal remedy for nerves and insomnia. Research shows that it's safe to use for up to six weeks. However, whether valerian root is safe for long-term use is still unknown. It's better to stick to the recommended dosage and get clearance from your doctor before administering valerian drops to your child to be safe.
Stockist: Aussie Health
Wanderlust Chilled-Out Wind Down
Last but surely not least is this Wanderlust Chilled Out Wind Down bundle. This combo of two oral liquid drops promises to help you stay calm and relieve stress.
If you're into Ayurvedic medicine, definitely give this bundle a try. It has California poppy, passion flower, and ashwagandha, which are all well-known to help with relieving stress and inducing a good night's sleep.
These drops will taste bitter, but this is normal in herbal extracts. (But it has a slight peppermint flavour, making these sleep supplements more tolerable to your taste buds.)
Stockist: Wanderlust
My final words on sleep supplements
In the realm of sleep struggles, finding the right aid can be as elusive as catching a unicorn. Yet, armed with these sleep-inducing companions, I've embraced the magic of shut-eye with newfound vigor. The nights of tossing and turning have been replaced by tranquil rest.
As I bid farewell to restless nights, I invite you to explore this arsenal of sleep-enhancing staples. May the Sandman's visits become a welcoming embrace. Here's to peaceful nights and the promise of a well-rested morning.
However, despite the availability of sleep supplements in the market, don't forget to make lifestyle changes to help improve sleep.
Avoiding caffeine and too much sugar late in the day, winding down a few hours before bedtime, maintaining an environment that is conducive for sleeping (like finding the perfect temperature and turning your room pitch dark), therapy, and finding the underlying issues behind your inability to get a good shut-eye are still safer options than being too reliant on sleep medication.