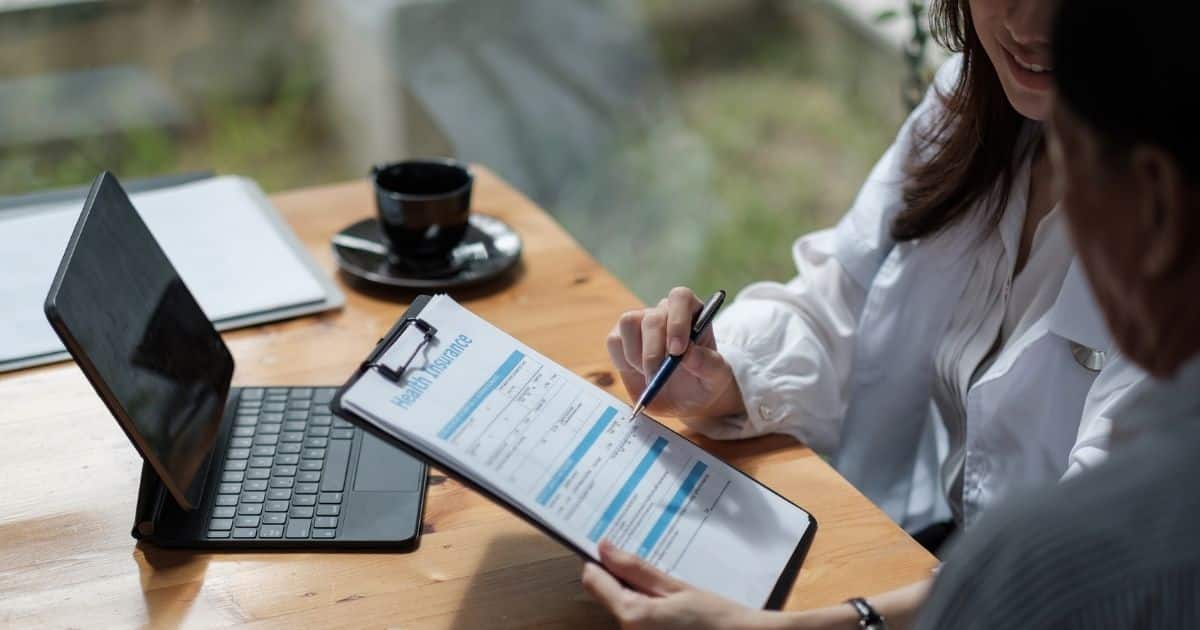 If you're one of the millions of Australians with health insurance, that's great. Having private cover can help give you precious peace of mind that comes from knowing you and your little (or big!) ones could have access to private care in the unfortunate event of illness or accident. And, as a single mum with plenty of balls in the air, no doubt that extra peace of mind is more than welcome, right?
Now for the not-so-good news. From October 1, some of Australia biggest health funds will increase their prices. Here we go, yet another price increase! The health funds increasing prices soon include Bupa, nib, GMHBA/Frank, and Defence Health (which combined have almost 40 per cent market share), while other funds have already increased their prices for 2023.
We don't blame you if you want to cover your ears when hearing about even more hip-pocket pain, but this increase isn't one you want to bury your head in the sand over.
Why? With recent and upcoming price changes, now it is a great time to see if you could save money on your policy. Stick with us as we break it down.
1. Review your policy
If the cost of your health insurance policy is about to go up, your fund must let you know. That letter or email should be your cue to shop around and see if there's a better deal out there.
Don't know if your policy has already increased in price this year? Now's the time to get cracking and find out.
Many people could be missing out on savings because they simply 'set and forget' which could be a costly mistake. In fact, recent research commissioned by comparison service, iSelect, found that most Aussies surveyed (70 per cent) say they have either never switched or haven't switched their health insurance plan and/or provider for more than two years. We know that time flies but when it comes to health insurance, two years is a long time!
iSelect General Manager – Health, Andres Gutierrez, said:
"Needs and financial circumstances change throughout our lives, and now is certainly not the time to be spending money on expensive or outdated cover.

We know life is busy but consider taking action now and reviewing your health insurance policy, as you could be paying for things you don't need and not covered for things you do.

Every dollar counts right now as many households experience significant financial pressure with price hikes across the board, including consecutive interest rate increases. Take the time to review your cover and see if you could switch and save."
The savings could be significant too, with the survey also finding that most policy holders (77 per cent) who did switch their plan and/or provider within the last two years say they're saving at least $100 a year, while 62 per cent are saving at least $200 and 40 per cent are saving at least $500!2So, what are you waiting for?
2. Are you using the extras?
Aside from reviewing your policy and shopping around, there are a couple more hacks that could help you save some extra cash.
Let's start with the extras. Not using them? Don't pay for them! Maybe you all have your regular check-ups at the dentist, but you and your kids don't wear glasses or contact lenses. In that case, perhaps consider flexible products that combine your separate extras limits into a single annual limit for you to use across the services you actually need.
3. Could you opt for a higher excess?
Moving onto our next hot tip. Did you know that generally the higher the excess or co-payment you are willing to pay, the lower your premium could be? It's worth checking this one out because increasing your excess (on eligible policies) could mean lower overall premiums in return. Remember though, this may only be a good idea if you think it's unlikely you or the kids will be admitted to hospital anytime soon, otherwise that higher excess may sting when it comes to claim time.
We hope you're feeling a little more up to speed ahead of October 1. A quick reminder that if you are looking to switch, any hospital benefit waiting periods you've already served will be protected by law if you switch to an equivalent or lower level or hospital cover. It's a common misconception that you'll have to re-serve those!
And finally, if you're still feeling confused or need some help comparing different health insurance polices, a comparison service such as iSelect* can help. If you do decide to switch, they'll help you take care of the whole process, saving time and effort.
iSelect Health disclaimer
*iSelect does not compare all health insurance providers or policies in the market. The availability of policies will change from time to time. Not all policies available from its providers are compared by iSelect and due to commercial arrangements, your stated needs and circumstances, not all policies compared by iSelect are available to all customers. Some policies and special offers are available only from iSelect's contact centre or website.Click here to view iSelect's range of providers.
Further reading: The health insurance checklist all mums need to know.