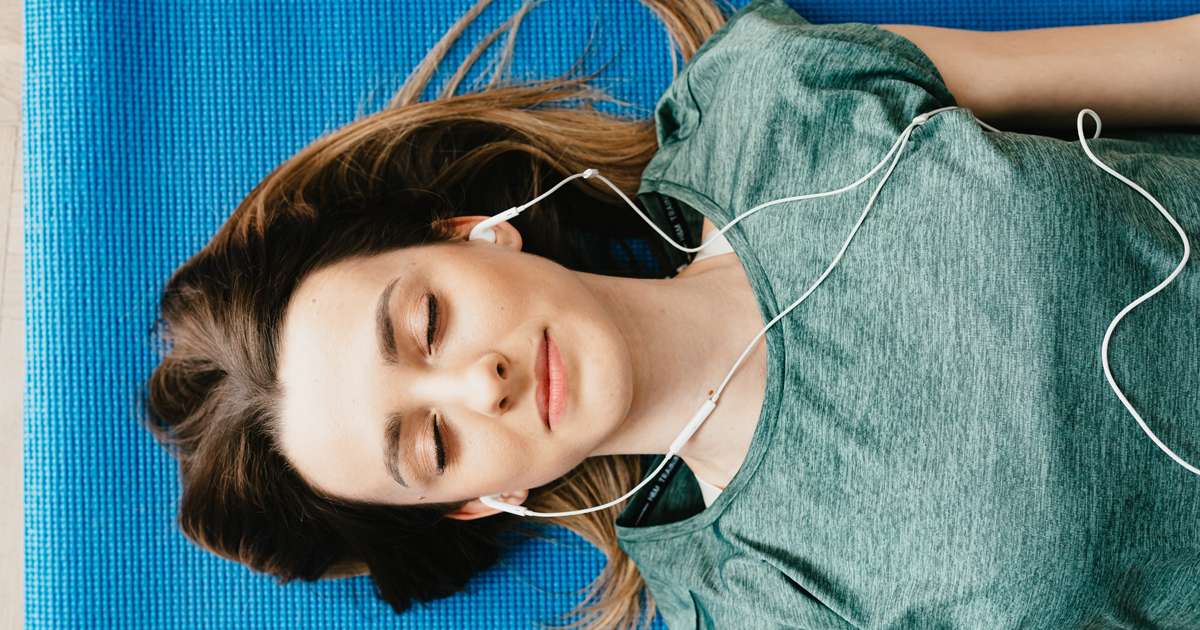 As we approach the end of 2022 there is no doubt that more and more people are experiencing anxiety, adults and children alike. Thanks for that covid!
Bouts of anxiety as a parent can be difficult to manage. It is hard to keep the family going whilst not passing those horrible anxious vibes onto our kids.
For kids suffering from anxiety see:
8 Effective anti-anxiety apps for kids that worry too much
15 Books to help kids with anxiety, stress and worry
Now, back to the us, the adults …
Anxiety comes in different forms but the good news is that it's treatable. One of the most popular ways to manage it is through anxiety apps, which you can download on your phone to use whenever and wherever you need to.
I'm one of those unlucky ones who has anxiety in our family so I have seen it in my Dad, myself and I am watching one of my children grow up with it. Add to this the drama of the world around us and anxiety can feel like it's taking over at times.
In this article, I talk a little about anxiety and offer further support on the topic, as well as listing some of the top anxiety apps available on the market right now.
WHAT IS ANXIETY?
Anxiety is a feeling of dread or worry about a specific thing or a variety of things. It's normal to experience occasional anxiety, like when you're at the dentist waiting for a root canal. But when anxiety is persistent, debilitating, overwhelming and interferes with your daily life, it is called an anxiety disorder.
Anxiety disorders affect millions of adults around the world. People with anxiety disorders tend to have an excessive fear and irrational dread of everyday situations. You may develop an anxiety disorder due to genetics or after experiencing a distressing life event.
If you are not sure if you are suffering from anxiety or not, take an anxiety test. This will help you better understand your condition so you are more able to cope with it on an everyday basis.
WHAT IS AN ANXIETY APP?
An anxiety app can be a very effective tool to calm you down when you are in the midst of a panic attack or when you just need a breather. Think of anxiety apps as the digital equivalent of adult fidget spinners. Anxiety apps usually combine guided meditation and relaxation activities with journalling, habit tracking and affirmations.
I've used a few different apps to help manage anxiety. They all have different features and provide support in varying ways. It's also good to have a go-to app which is familiar as this will give you a comforting feeling when you use the app. Feeling in control within space we know is really helpful when combatting feelings of anxiety.
EFFECTIVE ANXIETY APPS TO DOWNLOAD TO YOUR PHONE
Headspace is one of the best anxiety apps (and overall wellness apps) available. It has guided meditations for anxiety disorders, including emergencies like panic attacks, and everything from sleep to work problems, backed by a clinical and evidence-based approach to mindfulness. The app is well-designed, easy to use and has an option for families and kids–perfect for single mums who want to reduce anxiety levels through guided meditation sessions.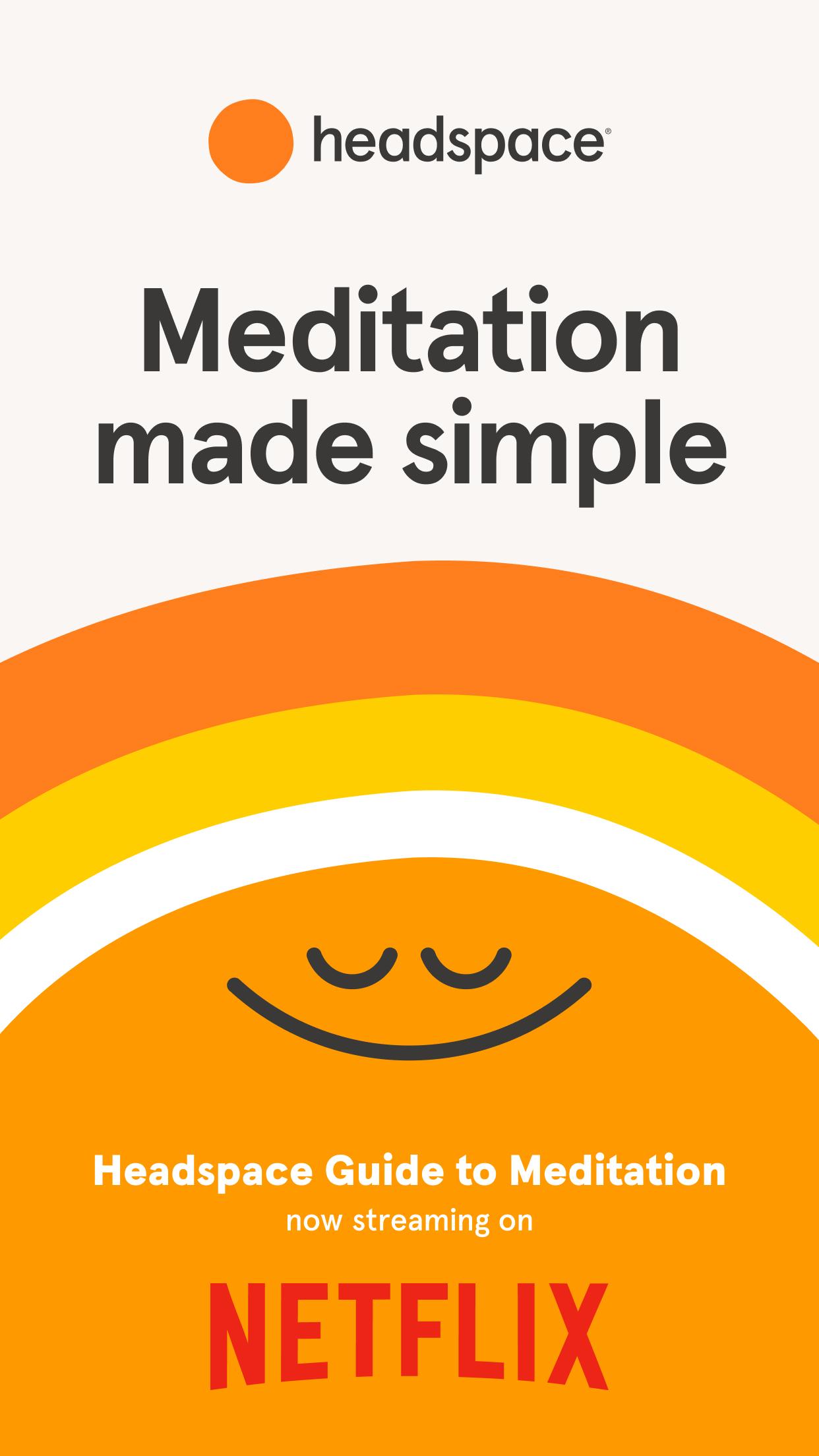 Available via: Apple and Android
Free: Yes, 1 week free trial on monthly subscription
Cost of app: $12.99/month monthly or $69.99/year
Best features: Guided meditation for beginners, evidence-based mindfulness, offline sessions
Pros: Well-designed, user-friendly, great for families, free for educators and healthcare workers
Cons: Advanced users must complete all basic sessions first
You will love this app if: You want to reduce your anxiety level through guided meditation.
Simple, no-frills anxiety apps like iBreathe get right down to business. The well-designed app is free of fuss and clutter and takes you straight to breathing exercises to help you relax, whether you are dealing with anxiety or everyday stressors. You get daily reminders to take a break and center yourself, and you can share the breathing exercises with a group of friends or family.
Available via: Apple and Android
Free: Free basic app with ads
Cost of app: $1.99
Best features: Simple and clutter free app with simple guided breathing exercises

Pros: Well-designed and easy to use, affordable, customisable reminders
Cons: Ads can be annoying on the free version, only supports guided breathing exercises
You will love this app if: You're a fan of deep breathing exercises and like doing them with a group.
Apple's previous app of the year Calm offers open-ended and less structured mindfulness sessions ideal for experienced users. In addition to guided meditation, you get breathing and stretching exercises, relaxing ambient music, sleep stories and advanced master classes. The categories are well-organised, although the overall user experience is not as streamlined as Headspace. Still, Calm is an amazing anxiety app especially if you need comprehensive anxiety management.
Available via: Apple and Android
Free version: Yes, 7-day free trial
Cost of app: $69.99/annually and $399.99/lifetime
Best features: Complete anxiety-coping app with stretching and breathing exercises, sleep stories and ambient music
Pros: Feature-packed app, great for beginners or advanced users who don't need guidance
Cons: Requires consistency to be effective, interface is cluttered
You will love this app if: You need a complete arsenal of anxiety coping tools.
APPS FOR ANXIETY AND DEPRESSION (CONT.)
If you are already using anxiety apps but see no improvement, Anxiety Relief Hypnosis is worth a try. Developed by a certified hypnotherapist based on the premise that 90% of our thoughts are subconscious, the app combines hypnosis with guided meditations and audio experiences to help manage anxiety and related symptoms like panic attacks, anger, OCD and PTSD. It's a good alternative to traditional mindfulness apps but definitely not for everyone.
Available via: Android, Apple
Free version: Yes, free basic version with ads
Cost of app: Free with ads

Best features: An alternative to traditional anxiety apps

Pros: Sounds, readings and guided meditation read by a certified hypnotherapist
Cons: Sessions can be repetitive on the basic version, hypnosis may not appeal to everyone
You will love this app if: You are looking for an alternative anxiety management app that taps into the subconscious.
DARE abandons generic positive affirmations for a targeted approach to anxiety relief. You will be asked to enter your specific anxiety issue (panic attacks, feeling trapped, insomnia, worries, etc.), after which the app gives you guided training, breathing techniques, ambient sounds and psycho education sessions designed to help you relax and calm down. A premium subscription lets you access Dare's entire library of anti-anxiety recordings.
Available via: Android, Apple
Free version: Yes, free basic version with ads
Cost of app: $60 per year
Best features: Targeted anxiety-coping tools that range from soothing sounds to breathing techniques
Pros: Guided meditations based on your specific anxiety issue, save audio clips for offline listening, community support on the premium version
Cons: Limited features on the free version
You will love this app if: You are looking for help and guidance on a specific anxiety issue.
Art therapy for anxiety disorders, specifically colouring pages, are all the rage. Now you can colour to your heart's content anytime, anywhere with the Colorfy app. Colorfy brings you a collection of colouring pages that range from pretty mandalas to simple illustrations that you can colour digitally whenever you need a break from anxious thoughts. The ad-supported free version lets you colour a limited number of pages, but $5 unlocks more tools and designs.
Available via: Android, Apple
Free version: Yes, free basic version with ads
Cost of app: $5 for the full version or $16 a month
Best features: Digital adult colouring book to improve focus and distract from anxious thoughts
Pros: Offline colouring, make your own art and mandalas, share you art with friends on social media
Cons: Few colouring pages on the free version, you need to pay to unlock more designs
You will love this app if: Colouring pages help you calm down and focus on the moment. Colorfy is a colouring book that you can take anywhere and pull out when you need a breather.
ANTI ANXIETY APPS (CONT.)
Anxiety getting you down but you're too busy to meditate? No worries. Happyfy lifts your mood with bite-sized games and activities that you can do everyday to raise your happiness quotient. Become more optimistic and joyful with fun games, journal prompts, guided meditations, evidence-based assessments and polls. You can even customise your experience by choosing activities to troubleshoot specific problems, such as COVID-19 anxiety.
Available via: Android, Apple
Free version: Yes, free basic version with ads
Cost of app: $15 per month or $140 per year
Best features: A variety of fun anxiety-busting activities to lift your daily mood
Pros: Personalised activity recommendations and progress tracking on the premium version
Cons: Requires consistent effort to be effective
You will love this app if: You are a busy single mum who wants fun, easy-to-digest anxiety-coping activities.
Anxiety apps that provide tools for managing anxiety, depression and other mood disorders are always winners in our book. Moodnotes is a great example. It is a journaling app designed to improve mental well being using CBT (Cognitive Behavioural Therapy) and positive psychology techniques. Moodnotes lets you document your experiences (take a selfie and record your feelings at that moment) and gives you evidence-based tools to help you relax, increase self-awareness and improve your overall mental health.
Available via: Apple
Free version: Yes, free basic version with in-app purchases
Cost of app: $9.99 per month or $39.99 per year
Best features: CBT-based journalling app to crush anxiety and lift your mood
Pros: Multiple evidence-based tools to cope with anxiety, depression and mood disorders
Cons: Unlimited entries and stats are locked behind a paywall
You will love this app if: You want to learn more about CBT or you already use CBT to manage your anxiety.
Worry Watch is an anxiety app that captures anxious experiences in minute detail, so you can track, analyze and 'talk back' or challenge irrational thoughts and behaviours. Worry Watch sustains positive actions with daily or weekly affirmations that remind you how well you are doing. It's a great self-monitoring tool that is perfect for people who love data and statistics.
Available via: Apple
Free version: Yes

Cost of app: $2.99

Best features: Extremely detailed anxiety tracking and management tool

Pros: Full-featured anxiety coping tool, data-driven anxiety management, back up and export your data

Cons: Interface can be overwhelming for beginners

You will love this app if: You want deeper insight into your anxious thought patterns and coping solutions.

FURTHER SUPPORT FOR ANXIETY
If your anxiety doesn't improve, or seems to be worsening, please seek further support. You can book an appointment with your GP or call a free helpline such as Lifeline or Beyond Blue. See the below chats I have had with both charities on my podcast to help single mums cope with anxiety and depression.
LIFELINE: Feeling down as a single parent
BEYOND BLUE: Helping single mums understand and manage anxiety