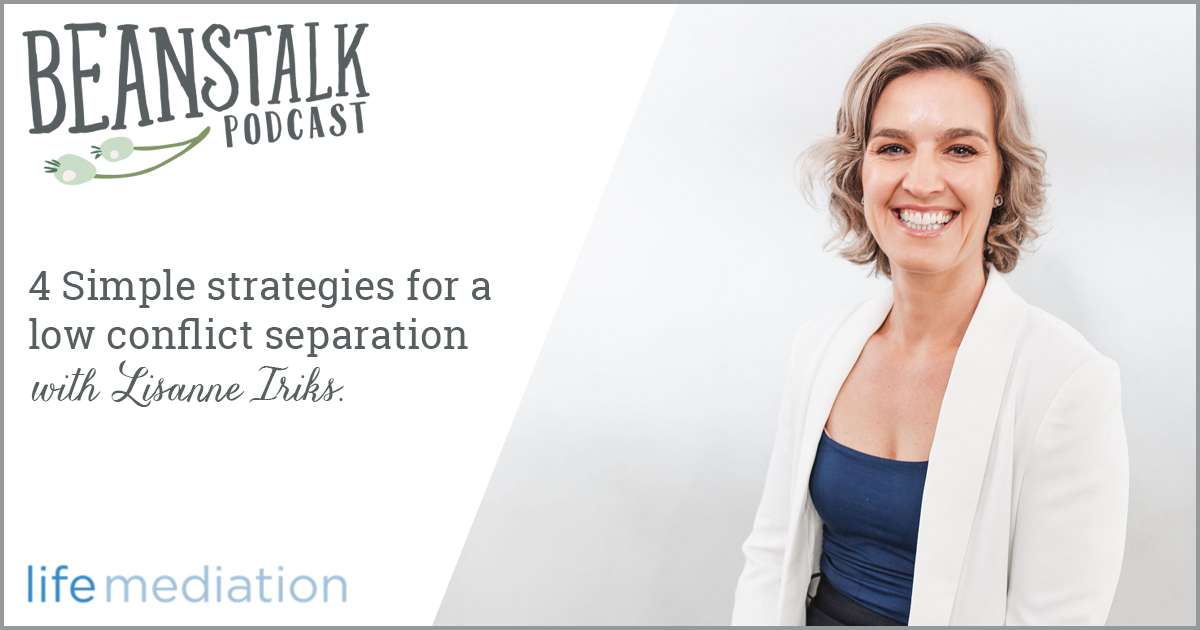 Contents:
A low conflict separation might seem like a contradiction in terms but it really is possible for many ex-couples. Maybe not right now, but certainly in time.
The truth is, it only takes one person to counteract conflict with a more effective and peaceful resolution process. If you want to be this person, this podcast will help you get educated to move your separation out of the combat zone and into a collaborative, working space.
I chat to Lisanne Iriks, who is an award-winning mediator and coach and the owner of Life Mediation. Having been a mediator for over 12 years, specialising in family mediation, Lisanne is perfectly placed to share her knowledge around this tricky topic.
Even if you think there is no hope for you and your ex, it is likely you will find some of Lisanne suggestions helpful, so listen and learn ladies …
4 Simple strategies for a low conflict separation
Lisanne and I discuss a lot of stuff, including:
Why it is so incredibly important to aim for a low-conflict separation
Understanding the stages of grief in separation and how to keep the peace with this knowledge
The importance of interim orders
Communication – responding and not reacting
Where (and where not) to get advice and support, this is so important!
Lisanne's work with Beanstalk offering single mums a free consultation to get that low conflict separation happening
LISTEN HERE …