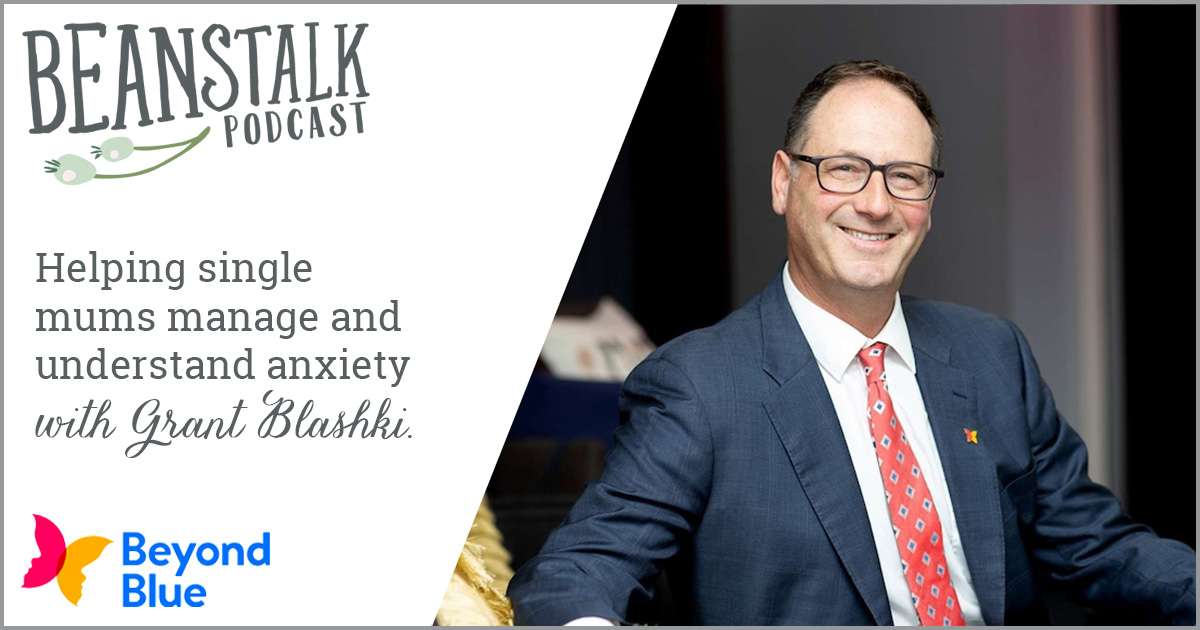 Contents:
Anxiety is part and parcel of daily life … especially as a single mum.
Everyone feels anxious at times, but for many single mothers navigating solo-parenting or co-parenting, alongside the financial, practical and emotional stress of "going it alone", it can become crippling.
For this reason, I chat to a man with a very soothing and kind voice, and that is Grant Blashki – GP and lead clinical advisor for Beyond Blue.
If you are questioning whether your anxiety is normal or not, or your anxiety is affecting your day-to-day life, then please listen. Grant is simply wonderful and has lots of brilliant tips to help us single mums both understand and manage anxiety.
Helping single mums understand and manage anxiety
In this podcast Grant and I discuss:
What anxiety actually is and the different types (yes, there is more than one type!)
The red flags that suggest anxiety is reaching a level where you should take action
Simple things you can do during a busy single mum day to help manage anxiety
Why it's so important for our children that we manage our anxiety successfully
Where to go for more free support to assess, understand and manage your anxiety