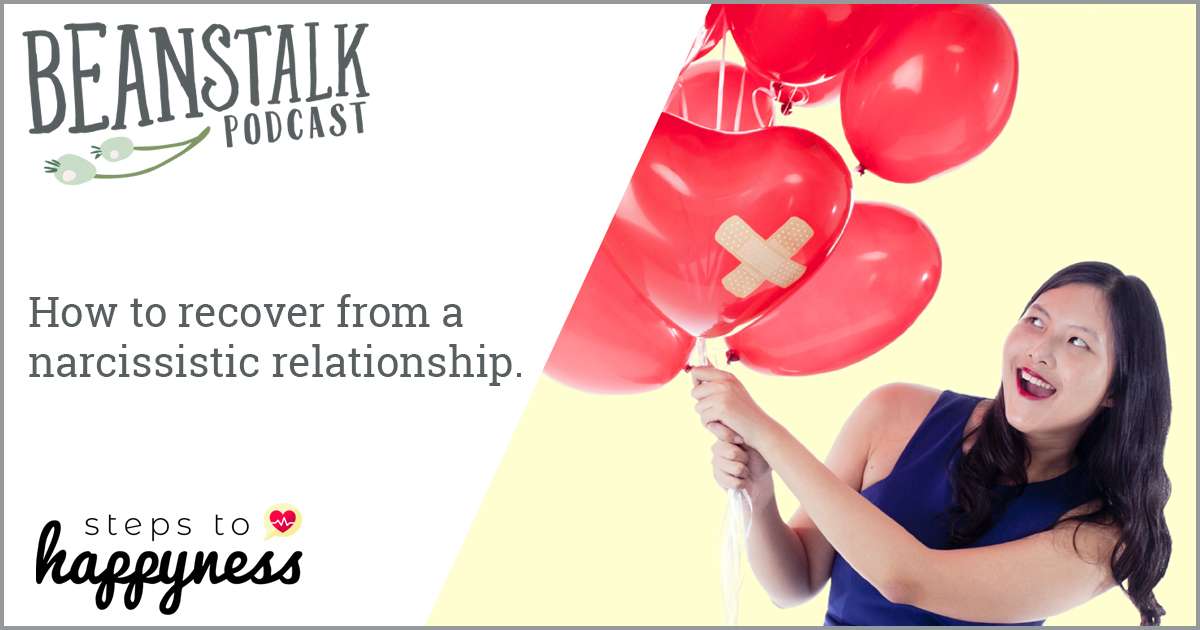 How to recover from a narcissistic relationship.
Every break-up is hard, but recovering from a relationship with a narcissist when kids are involved, is harder still.
You will likely feel broken, crazy and emotionally drained. But you CAN regain your power and your inner-strength as well as protecting your sanity, and most importantly, your children.
To teach you how, I chat to Breakup Recovery and Dating Coach, Cherlyn Chong, from Steps To Happyness. Cherlyn has been taking the Beanstalk blog by storm with her brilliant articles related to narcissism, with straight-forward tools that get results. She has an amazing 97% success rate with her work where she specialises in helping women overcome high-functioning anxiety, shame and trauma to be successful in their love lives.
How to recover from a narcissistic relationship
In this podcast listen to us chat about:
The true traits of a narcissist and how these traits affect a relationship
The first steps to recovery being understanding and acceptance, and how to reach them
How to deal with difficult emotions, including loathing and shame
How to support our children who may also be experiencing control issues with our ex partner
Tips to break the cycle and ensure we don't attract another similar relationship
Listen here …